So before I left Hong Kong, we headed over to Central for a makeshift photo shoot for Milk Magazine by my man Tony here. (I spy a vintage Rinse & Repeat tee. Bones would be proud.)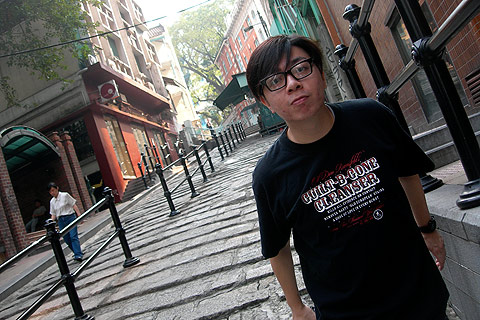 While we were down there, we stopped by the Bape store. As far as what the Ape has been up to as far as Hong Kong goes, supposedly the brand's hype has died down a bit out there. Some locals even told me that you either see it on little kids or couples. The kids, I understand, because the Bape Kids collection is pretty awesome, if I do say so myself. But the couples?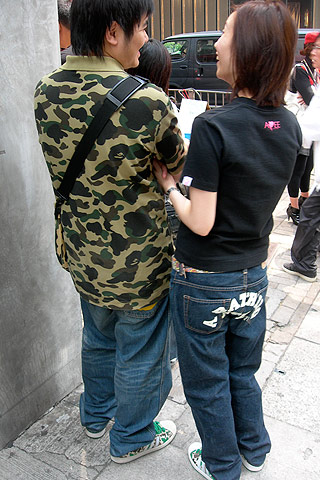 I need one of these signs for my store.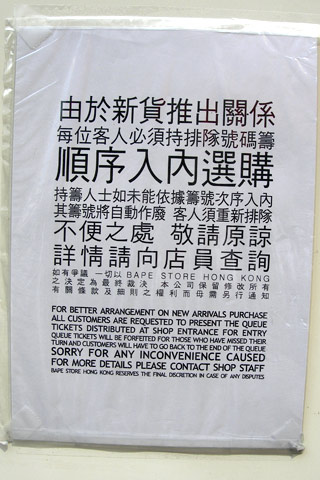 About 5 minutes away by foot was the 1-month-old BBC store.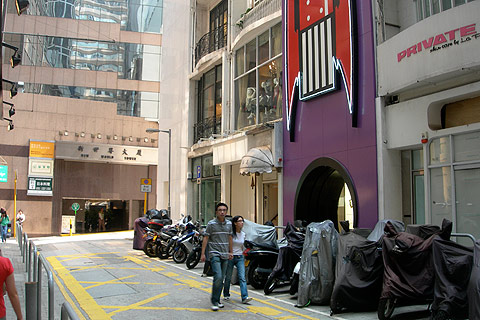 I'd love to show you more, except they wouldn't let a camera near 3 miles of this place. They even yelled at me for staring at a hat for too long. But basically, the store was rather impressive and well thought-out. Although the building was narrow, the designers strategically used full-length mirrors and repeating wallpaper throughout the store to give it a broader effect of depth and dimension. There were actually several stories, and as the customer climbs up the stairs, s/he feels as if s/he's riding a shuttle to outer space, the top floor being the moon, that displays special product in a revolving case. They did have those Rockin' Jellybean tees and hoodies in stock but I forgot what they looked like because everytime I looked at them, the workers zapped my face with a Men In Black memory-erasing stick.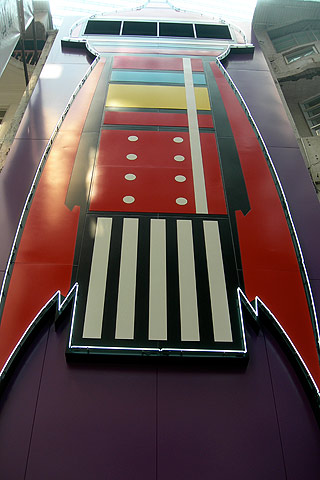 by bobbyhundreds