Eric Nakamura. Giant Robot.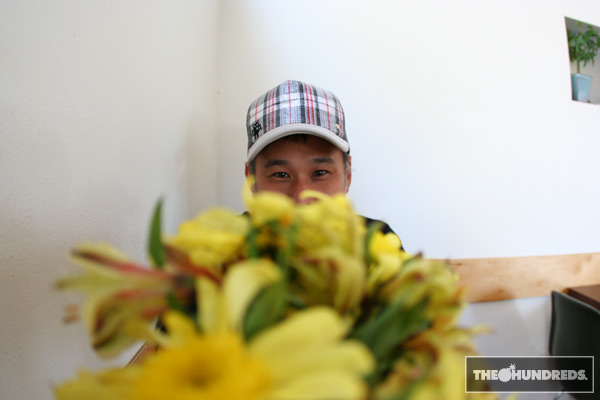 I caught up with Eric on his turf this afternoon.. Over on Sawtelle in West Los Angeles, home to Giant Robot, Giant Robot 2 (GR2), and his restaurant, GR/Eats. This community has been home to generations of Japanese-Americans that started building here after leaving the internment camps during World War II. To this day, some shops are still owned by the same families that settled here, but after Eric moved on the block years ago, this street went super hip. Now, home to all sorts of cool Asian restaurants, boutiques, galleries, even a Pinkberry.
Anyways, as I was saying, Eric and I got lunch at GR/Eats. I got the tilapia. Tilapia is apparently the fish with the least amount of mercury in it. Not only that, but it's cheap and delicious.
Very low chance of dying from poisoning, and easy on the wallet. Score.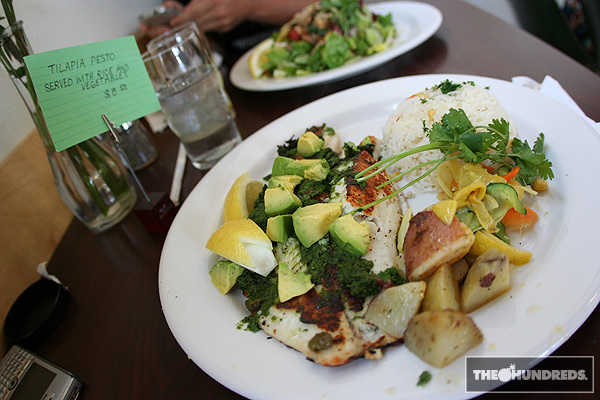 This is the original Giant Robot store. I started reading GR as a teenager, the magazine pretty much introduced me to names like Barry McGee, Margaret Kilgallen, Takashi Murakami, and David Choe. And I read the music reviews religiously.
When Eric (with the help of his dad) put the first Giant Robot store together on Sawtelle, it was truly ahead of its time. Sure, nowadays, it's all about Asian fetish this-and-that, limited action figures, obscure art and comic books.. But back then, this was pretty much the only stateside retailer doing anything remotely close to all that.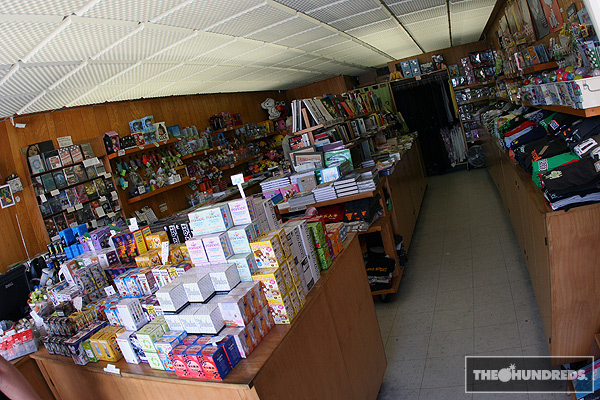 Now, Giant Robot has 2 stores and an eatery here in L.A., a shop in San Francisco, and another in New York. Not too shabby for a store that doesn't sell any robots, let alone giant ones.
GR2 currently has a show going on entitled "Killing Time," and pairs the unlikely duo of Albert Reyes and Matt Furie.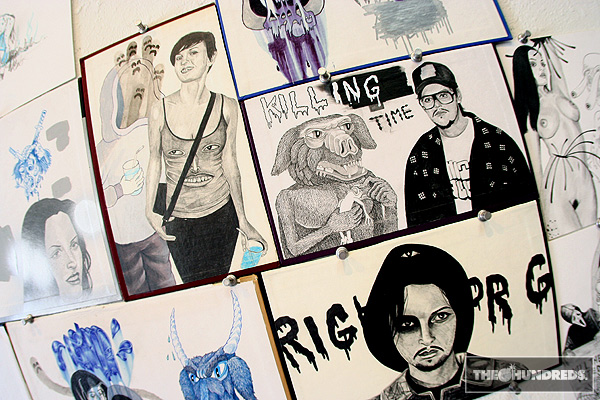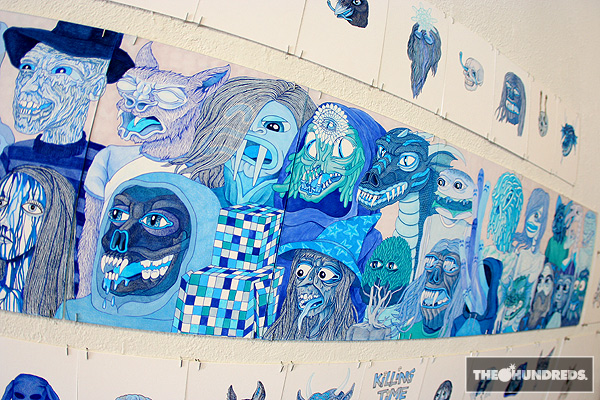 Taken from the GR2 site: "Matt Furie is an Ohio-born, San Francisco-based artist whose richly detailed and hyper colored illustrations and paintings reflect the creative cross breeding of The Neverending Story, unrestrained imagination of The Muppet Show, and humor of ALF. His corruption by popular culture is further complicated-or perhaps enriched-by the energy of BMX culture and anarchy of street art."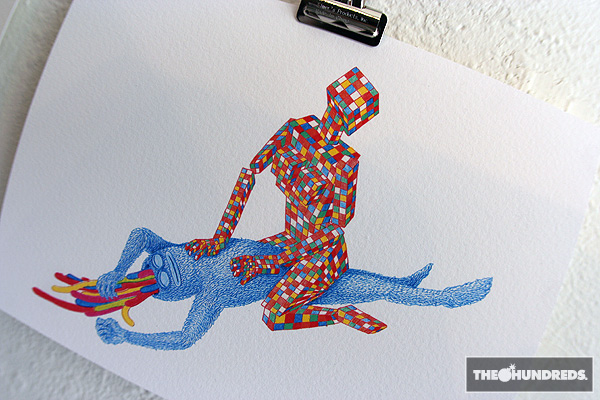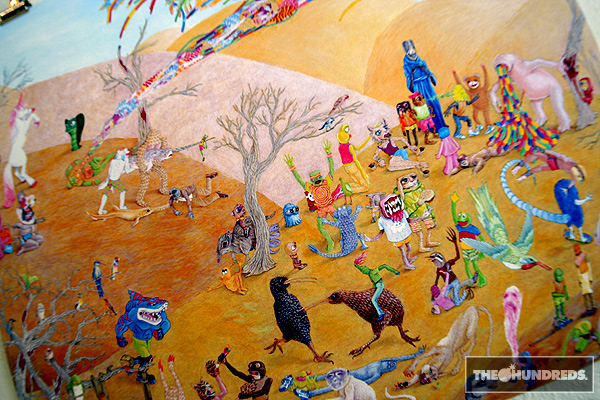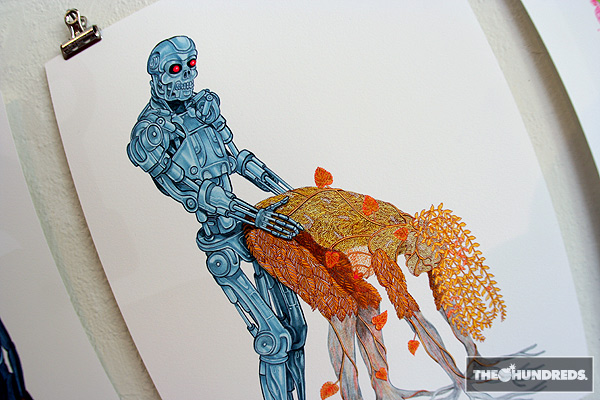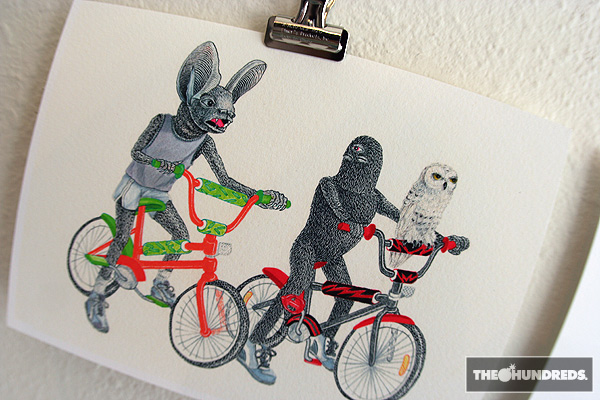 "Albert Reyes is a Los Angeles-based San Francisco Art Institute graduate who has developed a style equally influenced by graffiti, comics, and fine art. Among other media, he draws and prints on the inside covers of old books and mixes traditional Mexican imagery, popular culture icons, and political suggestion. He was the cover artist and main interview in Giant Robot 52."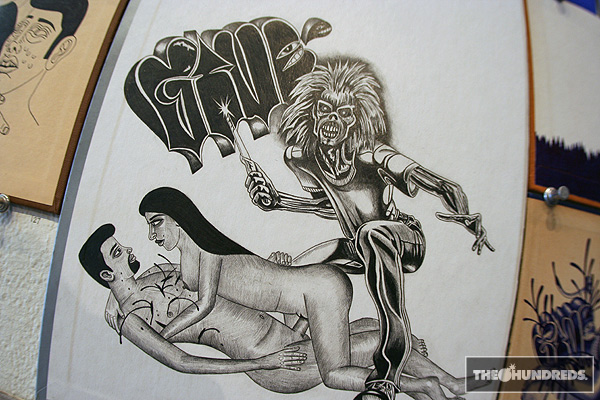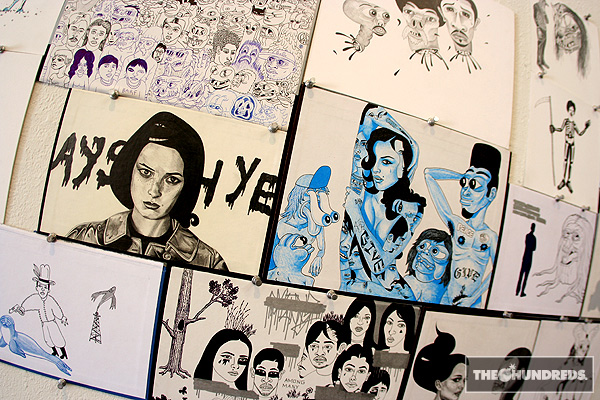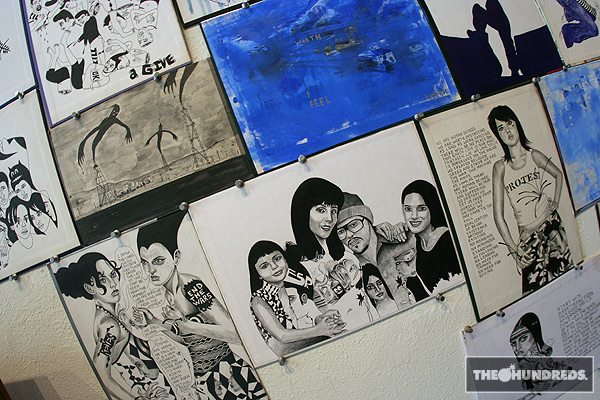 The show is up 'til June 18, so stop by GR2 to check it out.
by bobbyhundreds