We were walking through the hustle and bustle of downtown Shibuya, when this lumberjack from Hell lurked us out, ran up and started fumbling through words. His name is Josh Sehrer and he was genuinely starstruck to see us in the middle of Japan. And by us, I mean BEN. No lie, …FREAKING OUT. There were a few reasons why this situation was outright hilarious. One, Josh's getup. I told him he looked like he was attacked by a picnic blanket. He proudly claimed that every red buffalo plaid piece he's wearing was property of a different brand.
Secondly, he's supposedly from Oregon and returns to Japan every half-year to hang out in front of this random department store building, have sex with multiple Japanese women, and raise all kinds of hell. Turns out Josh Sehrer has quite an internet presence, his website is end-to-end with all kinds of outrageous behavior. Just flip through his stupendousjournal entries and drunk videos. Scour his online shop for special edition tees that are numbered to 10,000, with 1 million dollars in profits going to his penthouse fund. Or pick up the first condom he ever used on a Japanese girl for a measly $50,000. Yes, you can also do yourself a favor and add Josh to Twitter.
The best part about all this was that he didn't know who I was, so I convinced Josh that I was Ben's lowly assistant. Needless to say, Josh Sehrer is God's gift to humankind. He's here to save us all. Watch the video, if you don't watch it 3 times in a row, I'll give you your money back.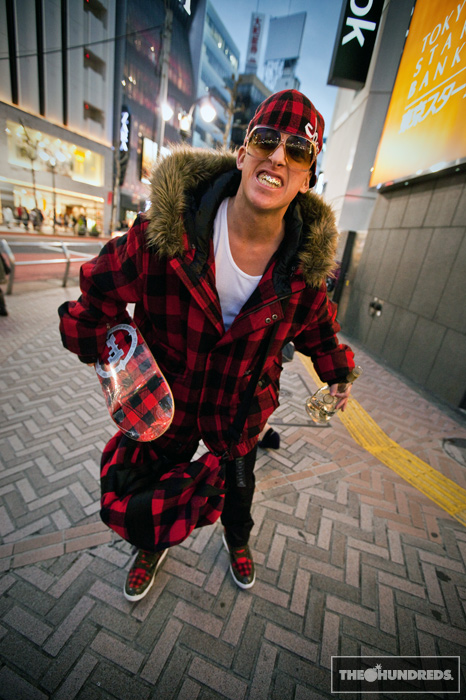 by bobbyhundreds