Every Halloween, I head down to Jack's Wholesale, the biggest and best candies wholesale purveyor in the city to stock up on trick-or-treat supplies.  They moved into an even larger facility this year, so I wanted to take you on a tour of our most hyperactive childhood memories.  Mexican candies, American chocolates, Japanese snacks, Jack's has got it all – even candy cigarettes, which I thought were outlawed in 1987.
Each aisle is dedicated to a niche sweet tooth. There's a rock candy aisle, a sour aisle, there's a section just for breath mints and gum.  There's candy I never heard of, then there are the ones I spent my entire 6th grade year consuming like Big League Chew and Bubble Tape.  My favorite lane is dedicated to gummies – Gummi hamburgers, pizzas, hot dogs, and gummi bears the size of your head.  Don't be boring with your Tootsie Rolls and Krackels – you're asking to get TP'd.  Check out Jack's. There's even a DJ in the parking lot.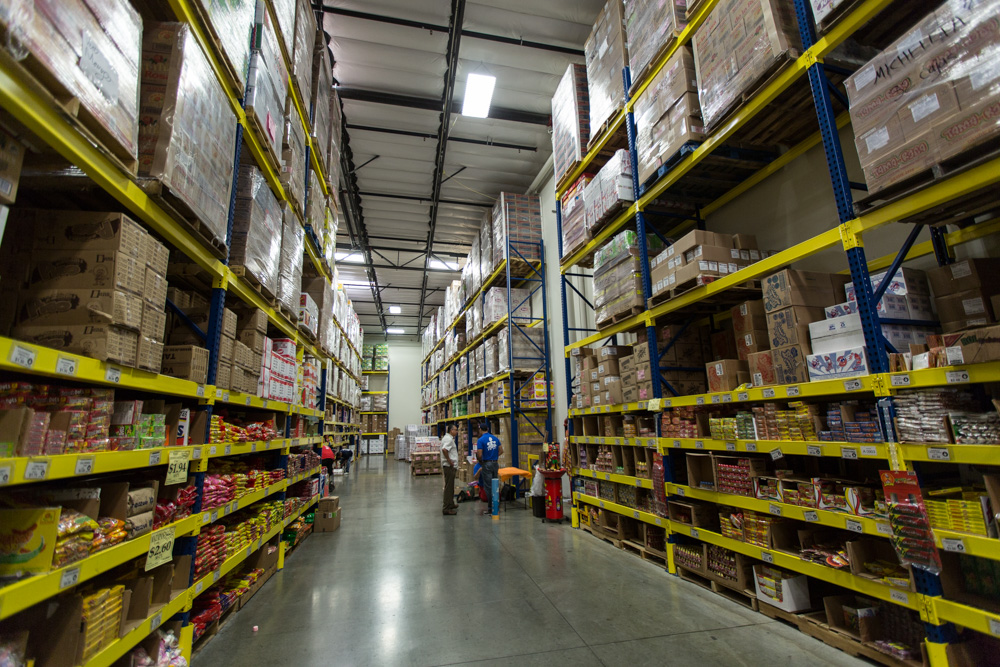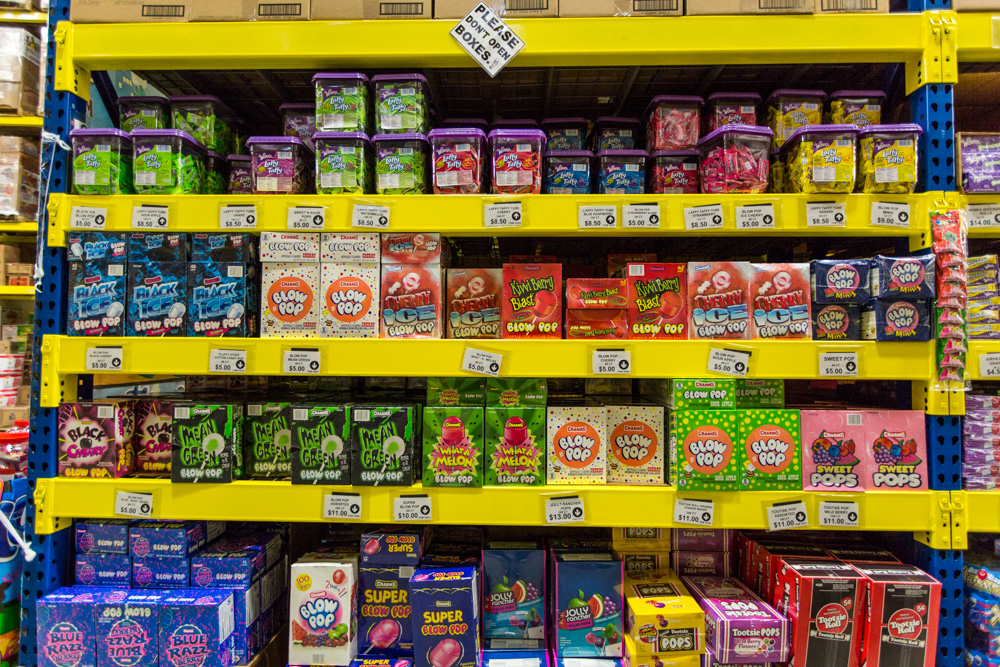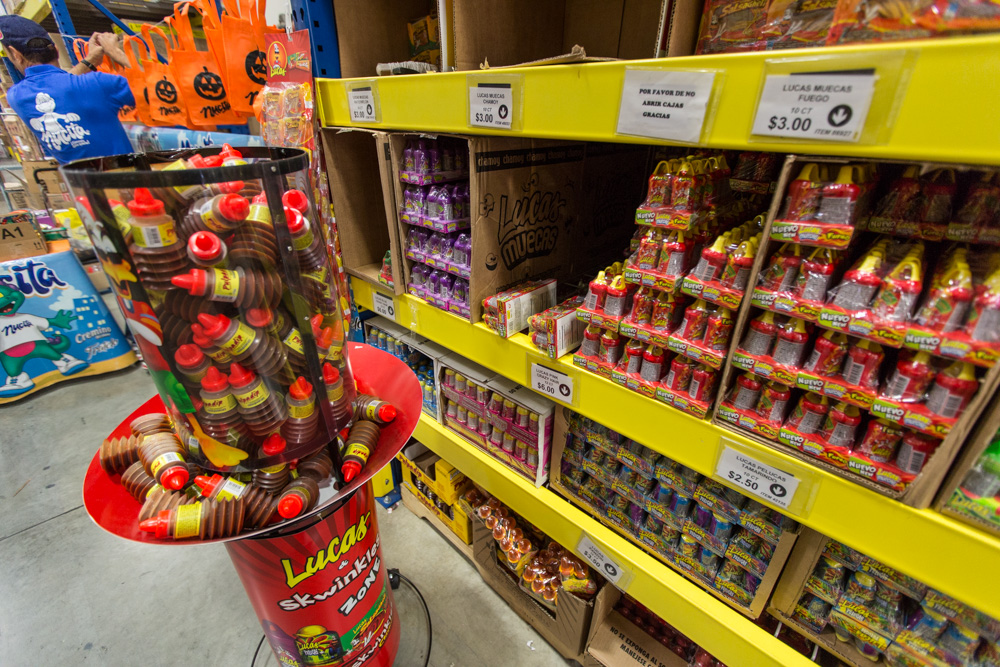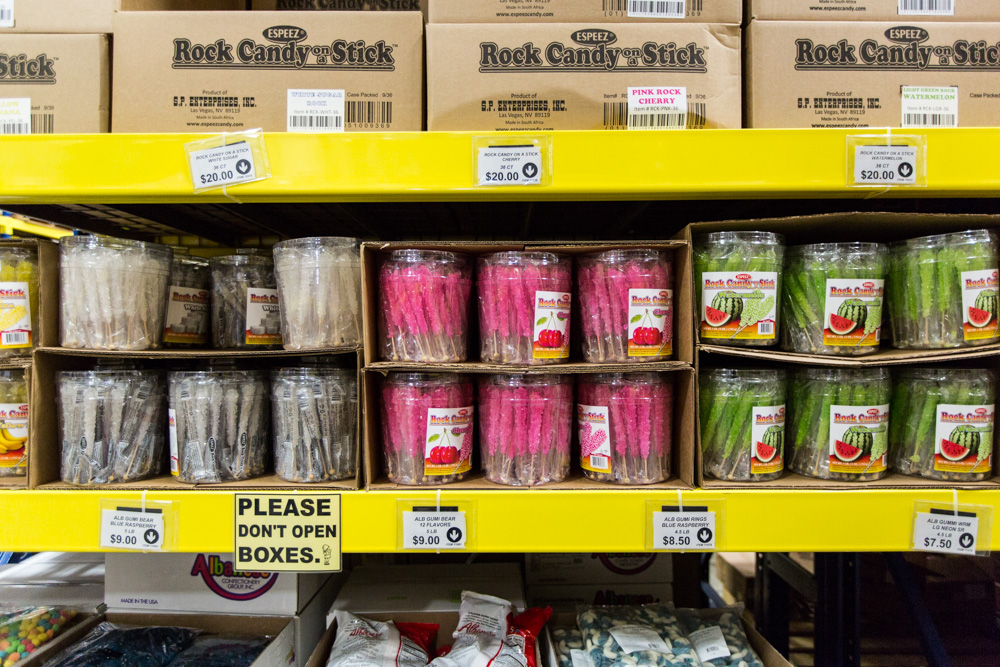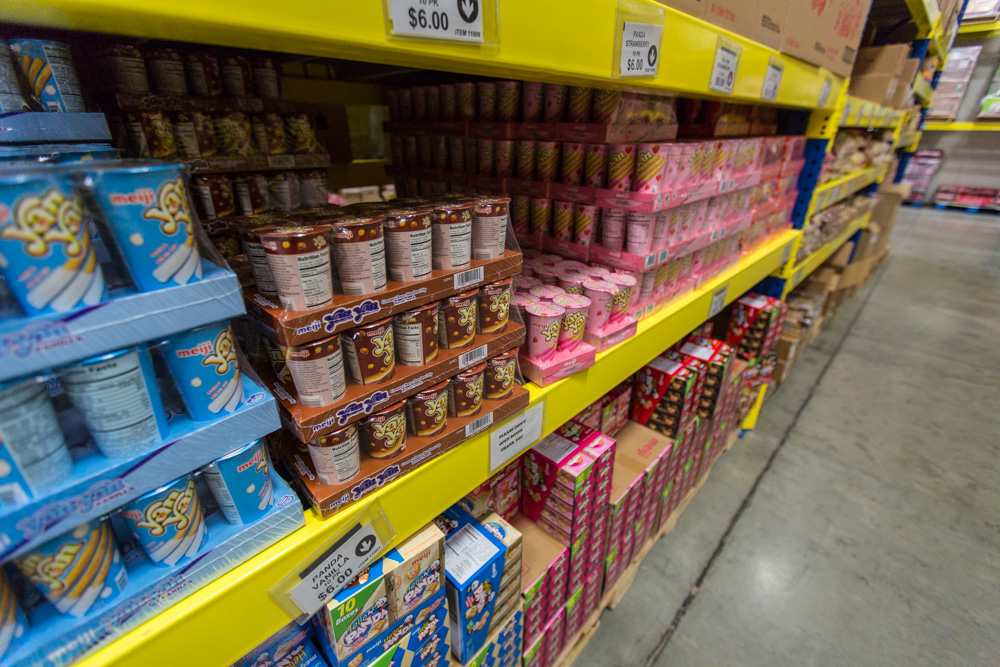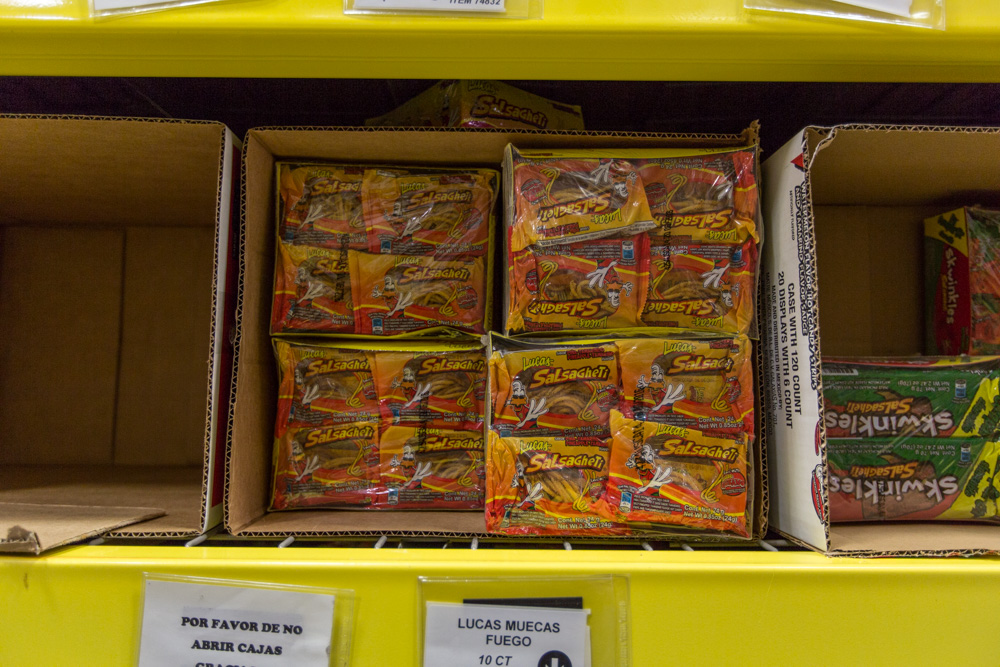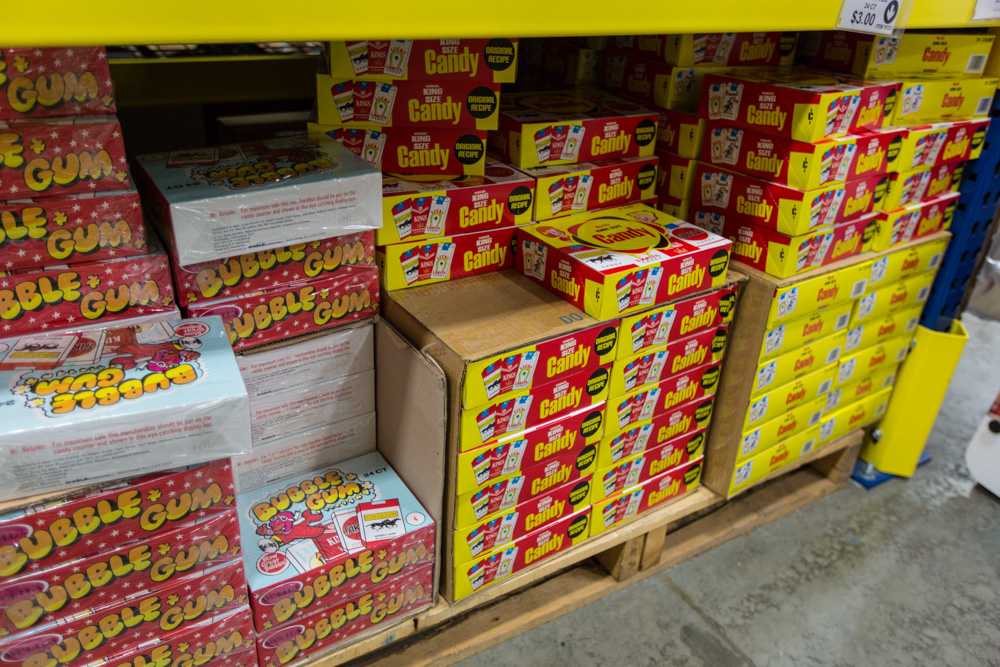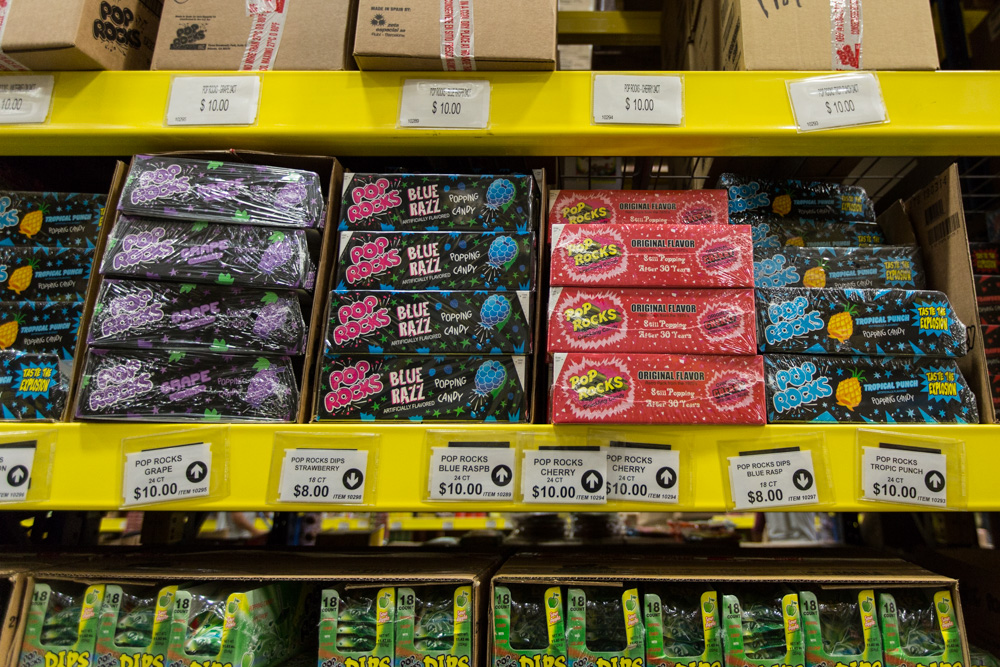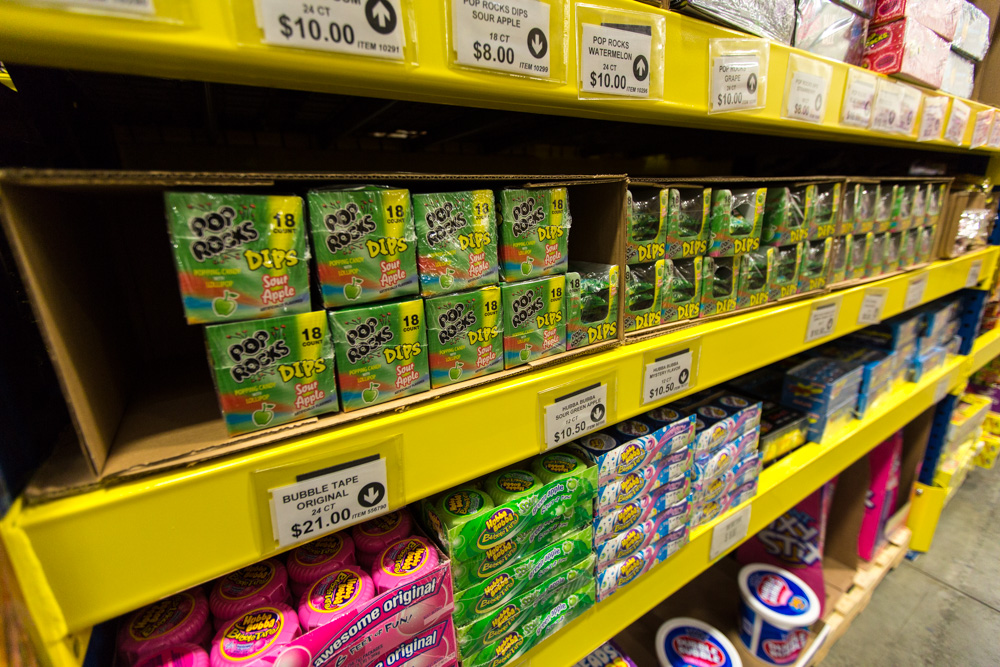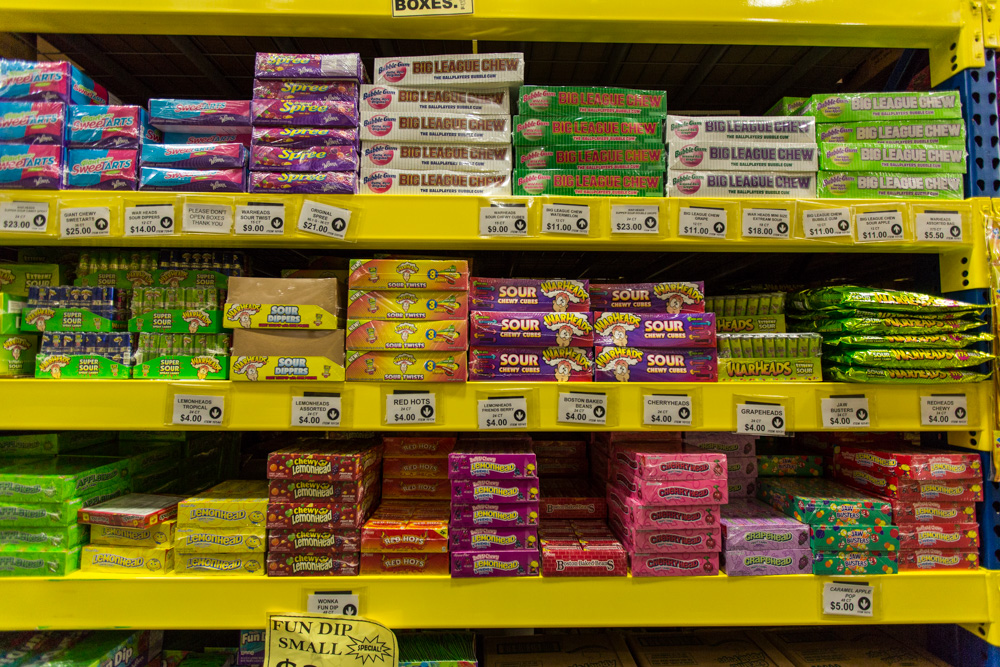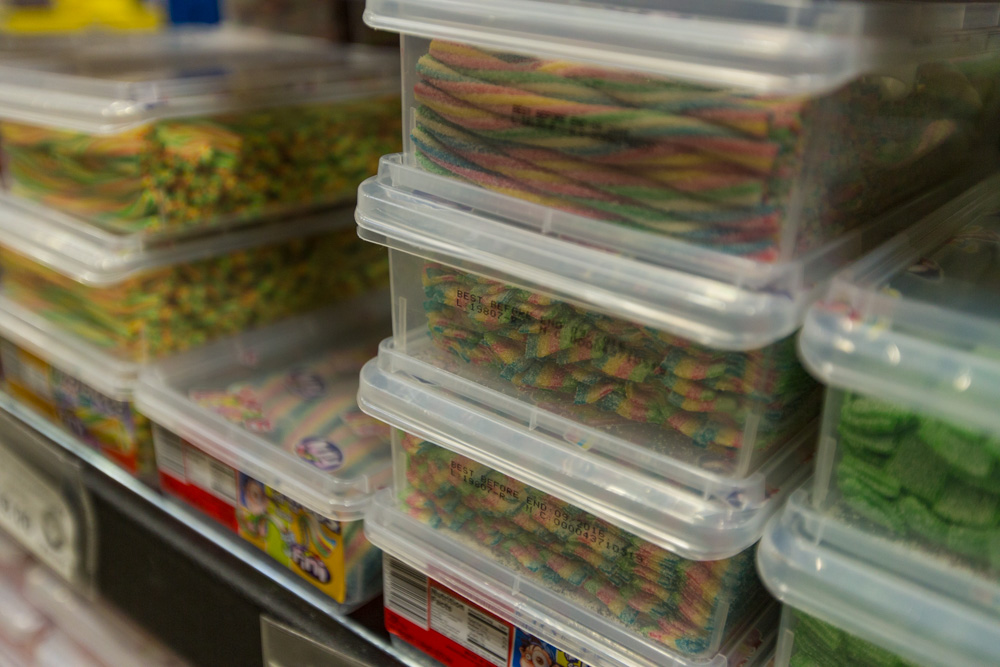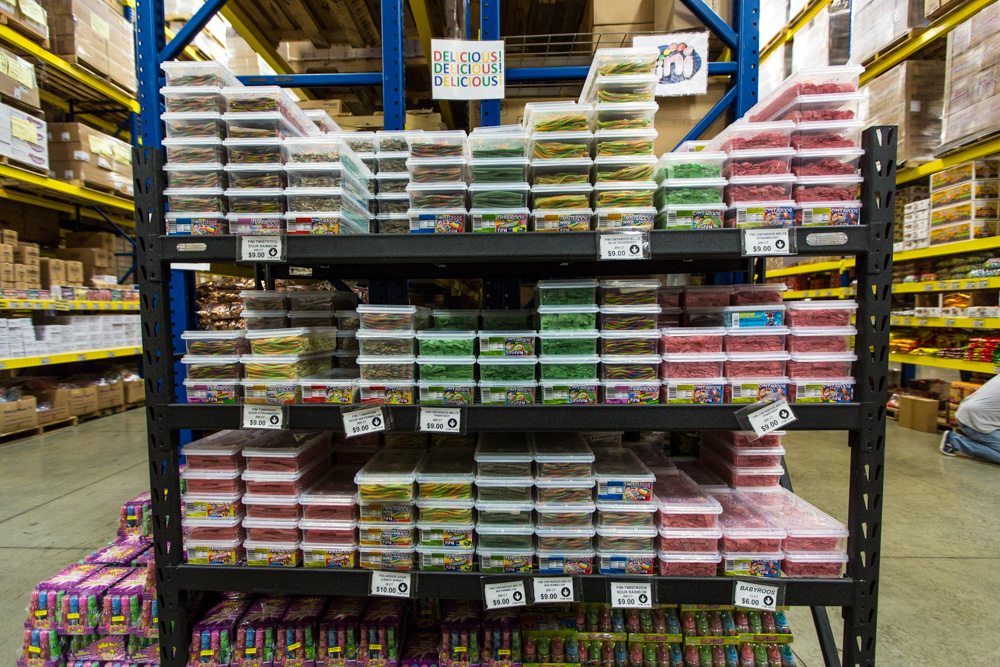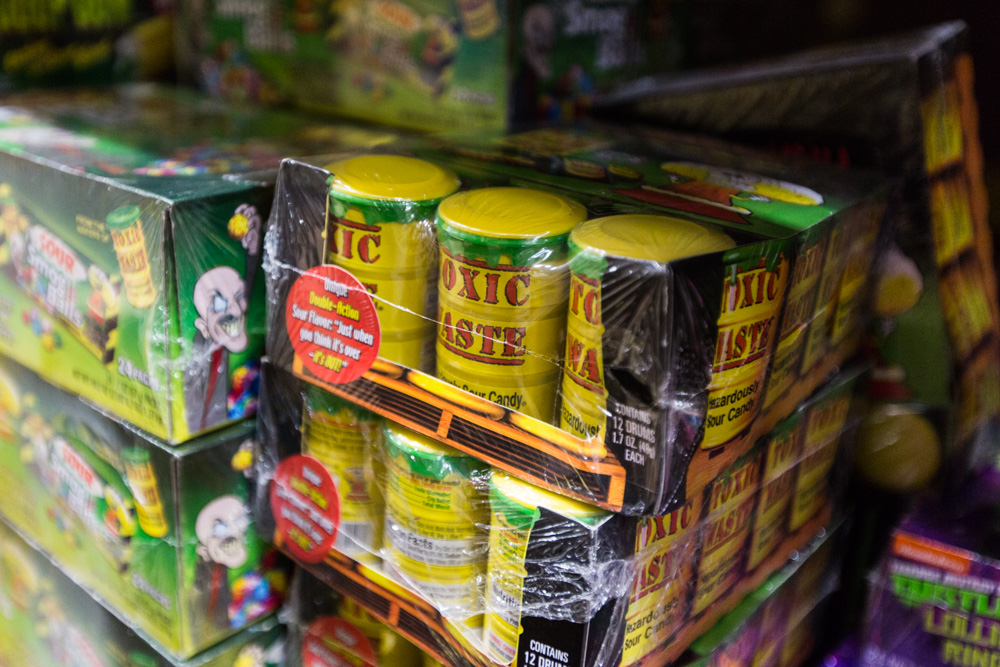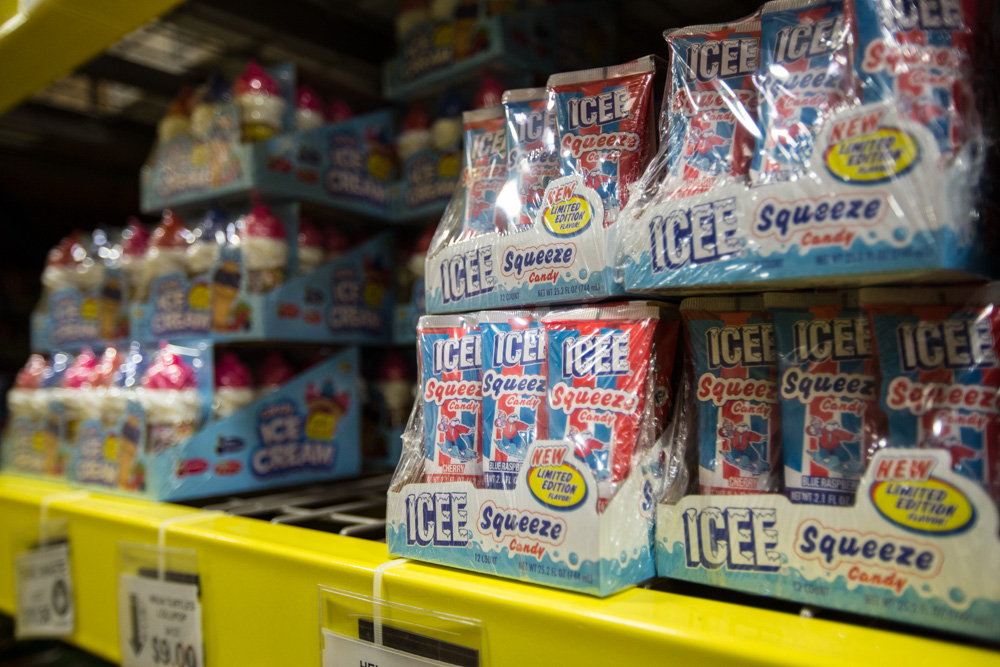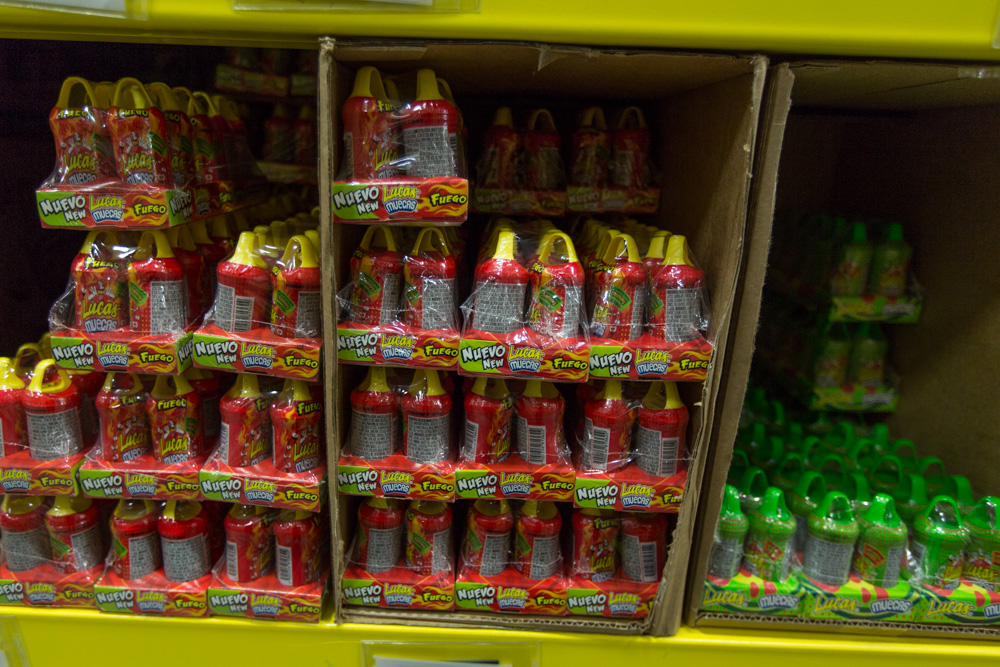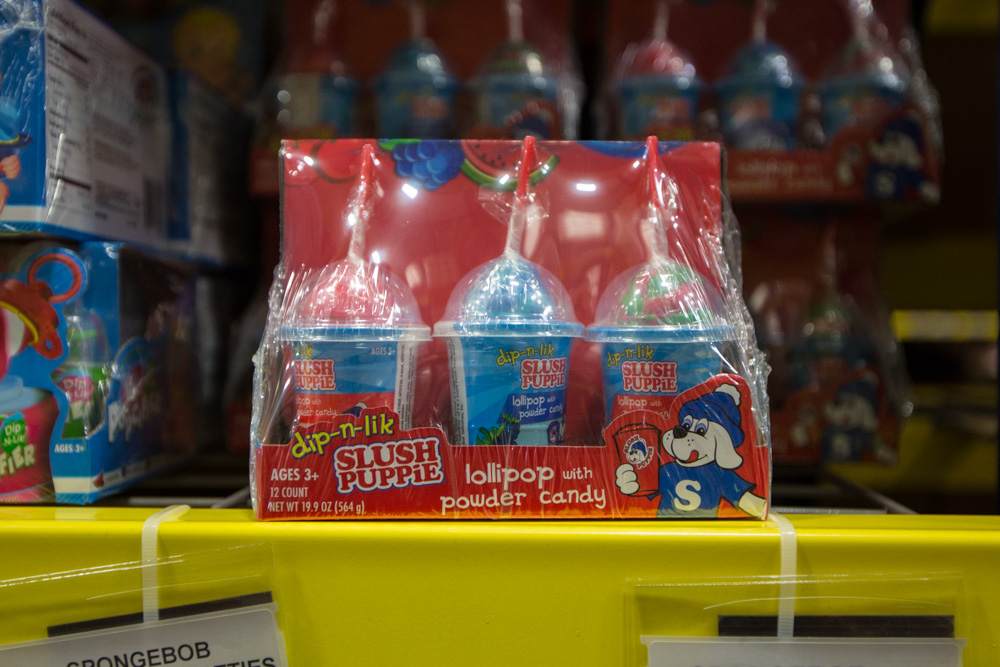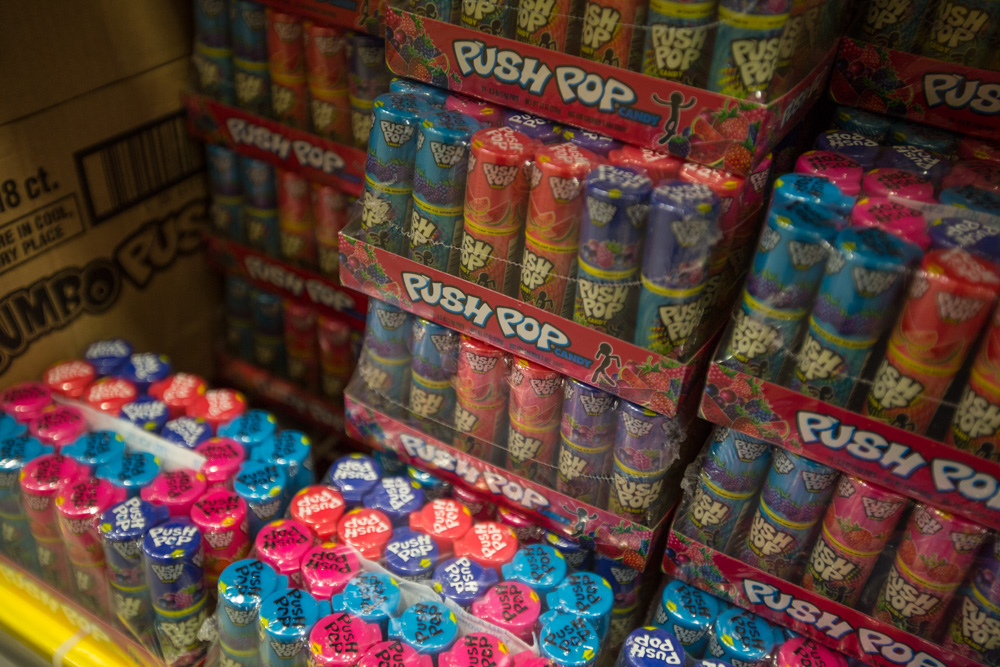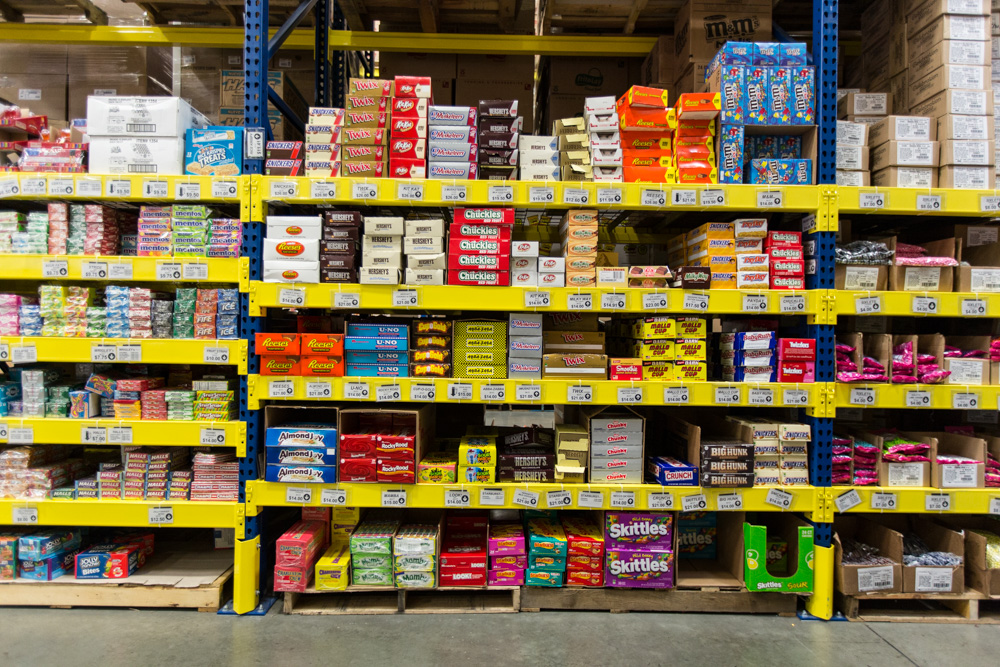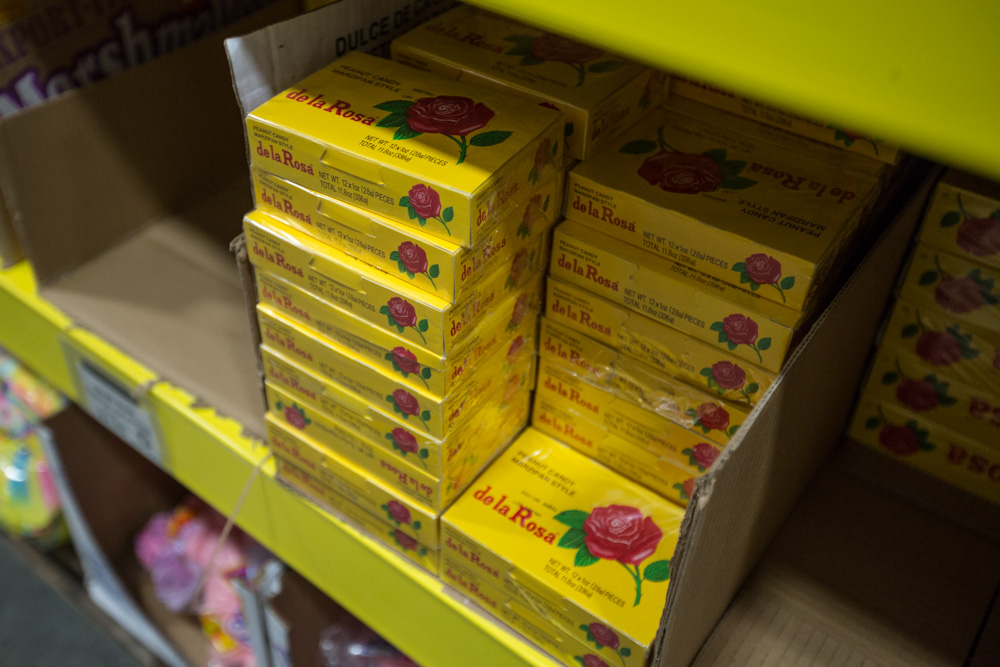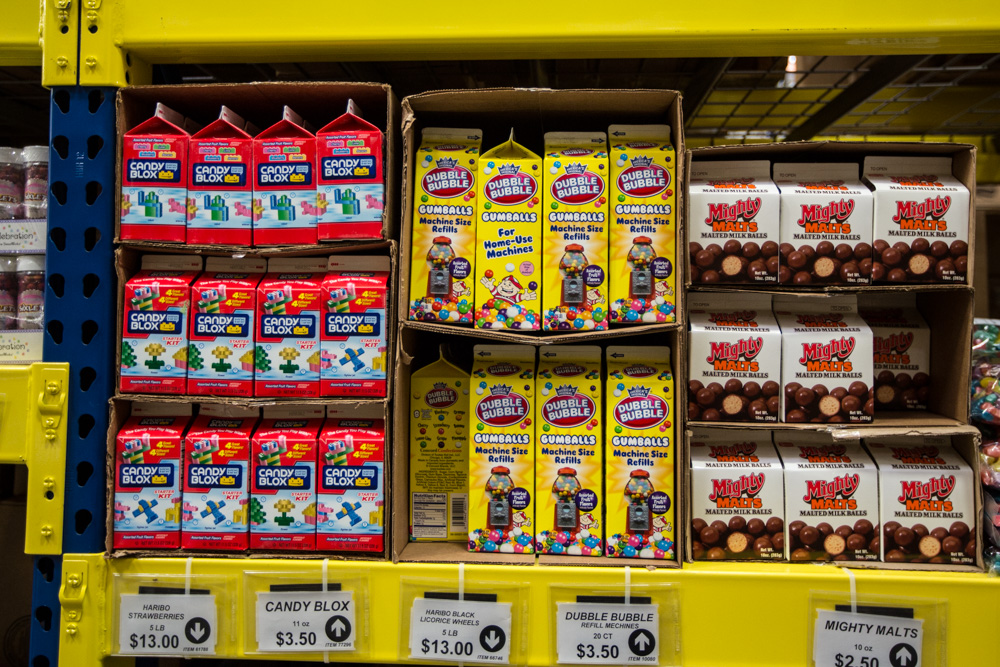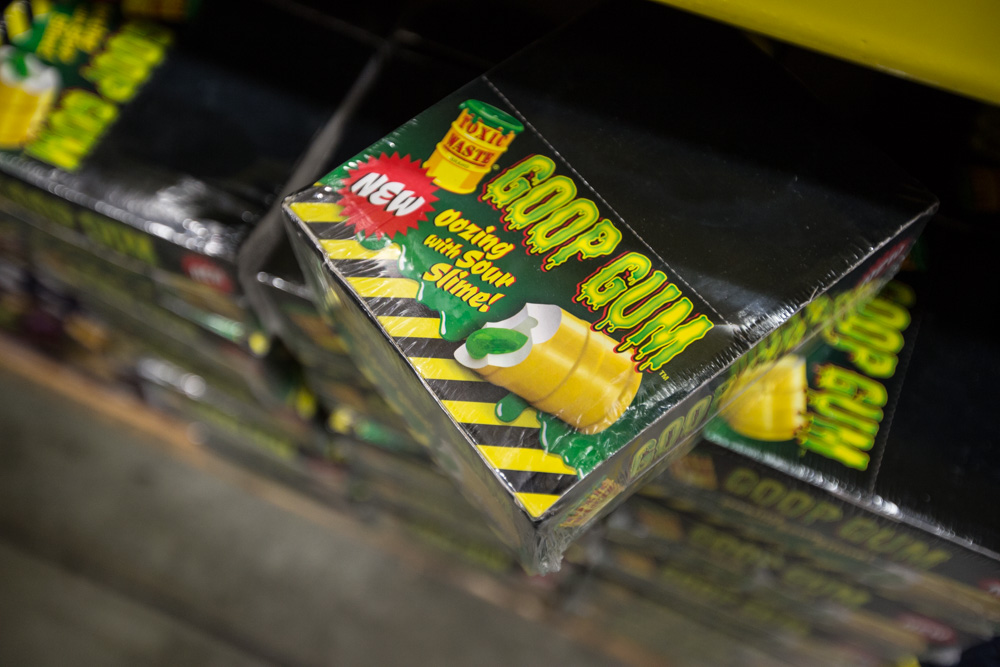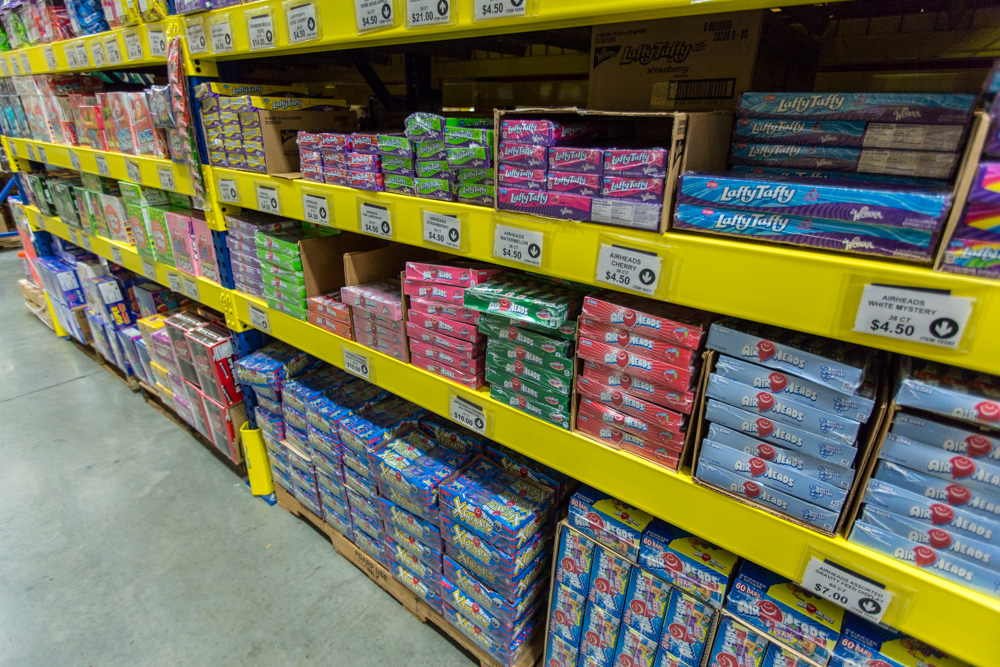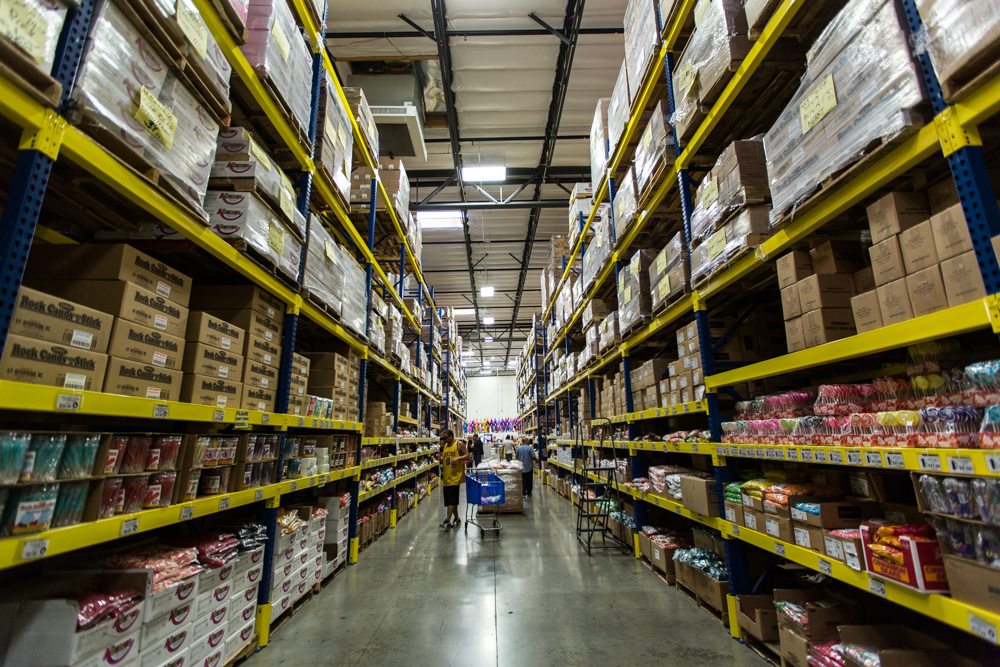 About a $100.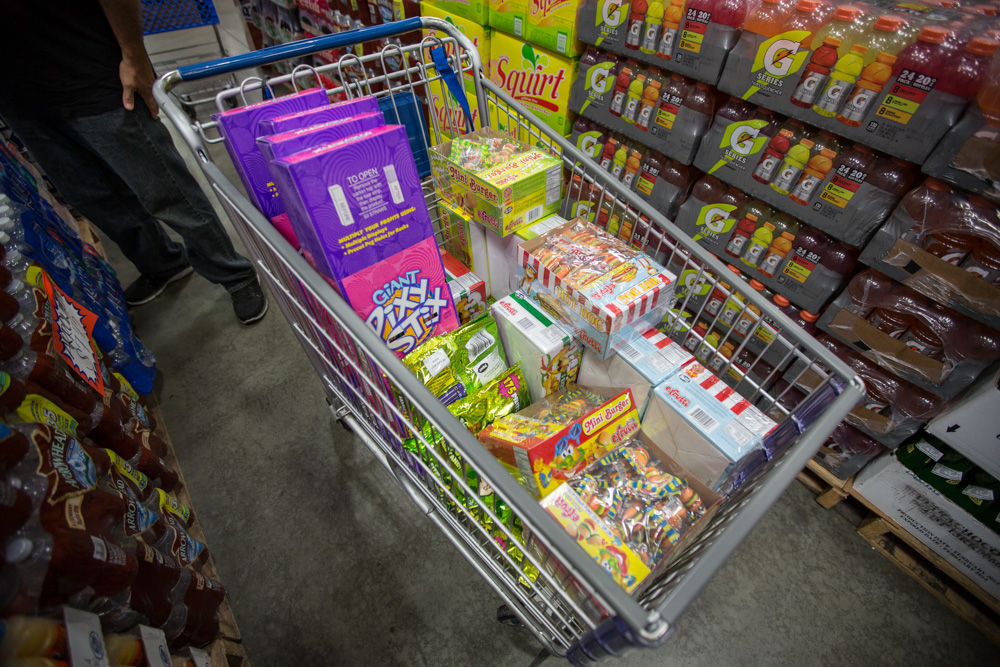 Happy Halloween, friends.