Another Magic Trade Show has come and gone, so I guess the trend forecasters are awaiting to sink their teeth into my regular Magic wrap-up. So here it is, bloodsuckers:
Turtlenecks. That's right. This year, it was all about turtlenecks. Turtlenecks with Bedazzled skulls all over them.
Ben resumes his usual Magic posture…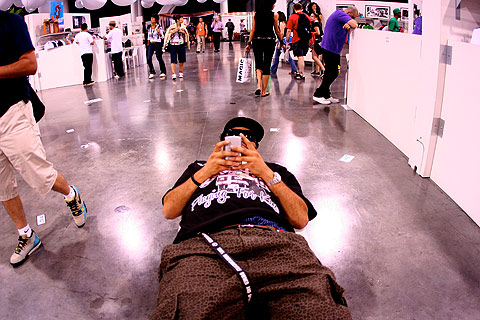 Frank's Chop Shop is in the house.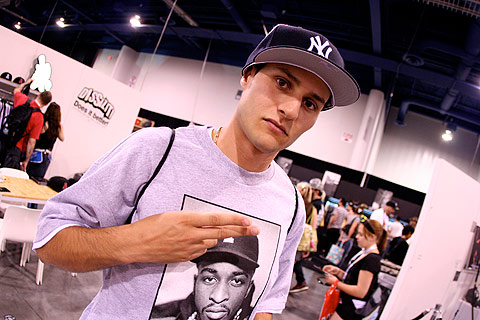 Dom Deluca (Brooklyn Projects) and Dante Ross ..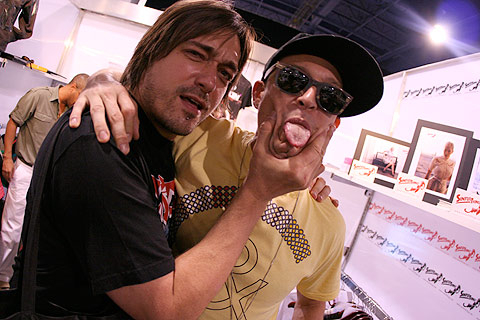 All work. All play.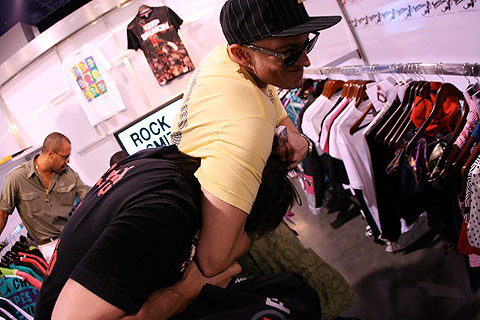 Ruperto (Playing For Keeps) keeps 'em comin'..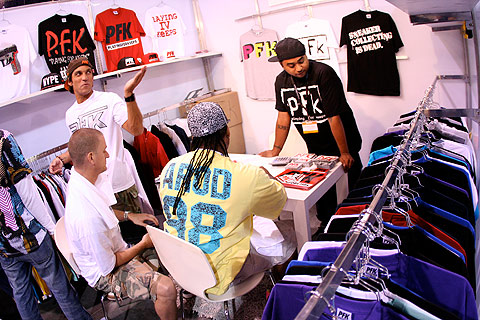 Joyce (Sinful Things) graces Magic.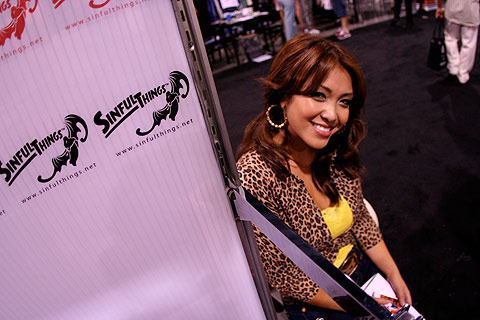 J.J.'s killin' it.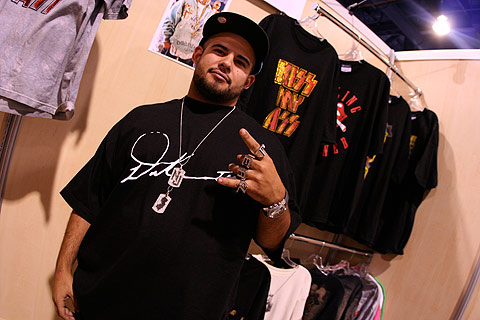 Tradeshow season continues next weekend in San Diego with the Agenda Show. Until then, don't forget. Turtlenecks.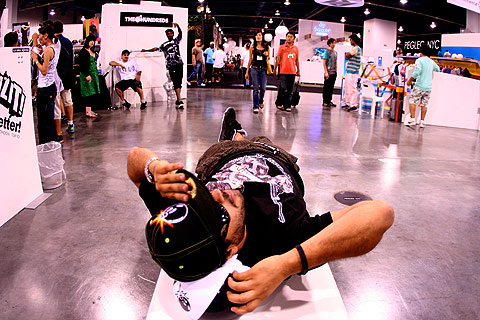 by bobbyhundreds