There've been rumblings for a year now, but chef Michael Voltaggio finally gathered the news media and bloggers tonight to introduce them to his new restaurant on the west end of Melrose: ink.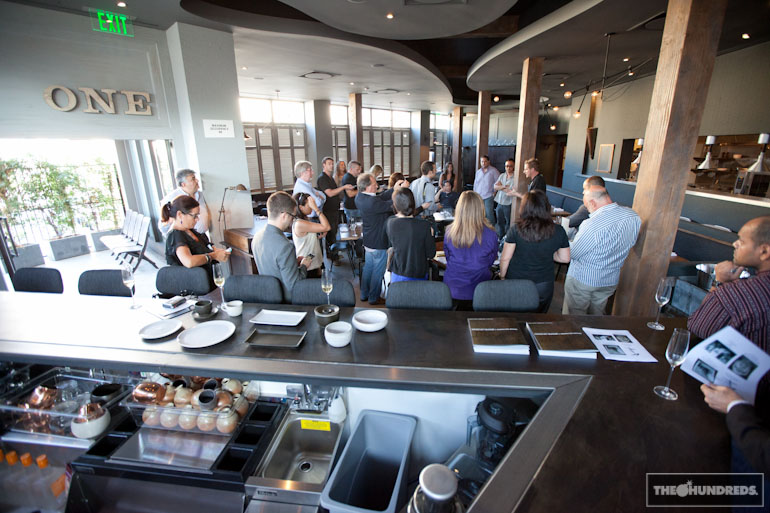 The Daily Beast just posted a very thorough interview with Michael and the story and concept behind ink. Read it HERE.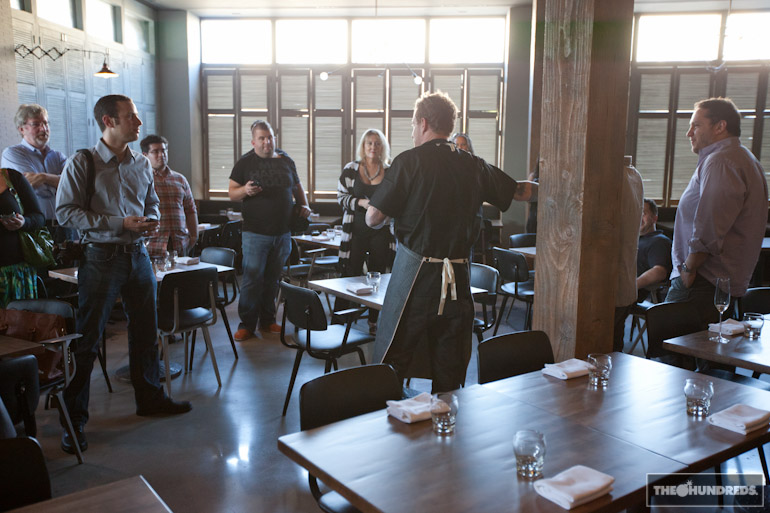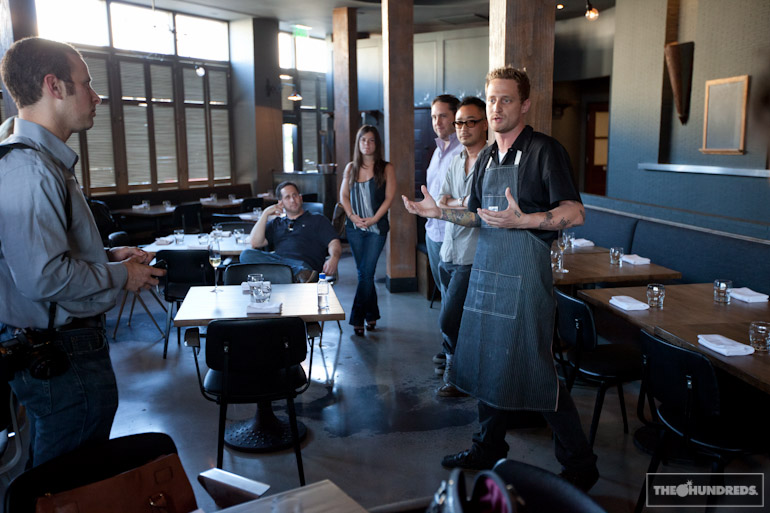 But the real surprise came a couple doors down, where Michael opened the doors on a top-secret sandwich shop that nobody saw coming.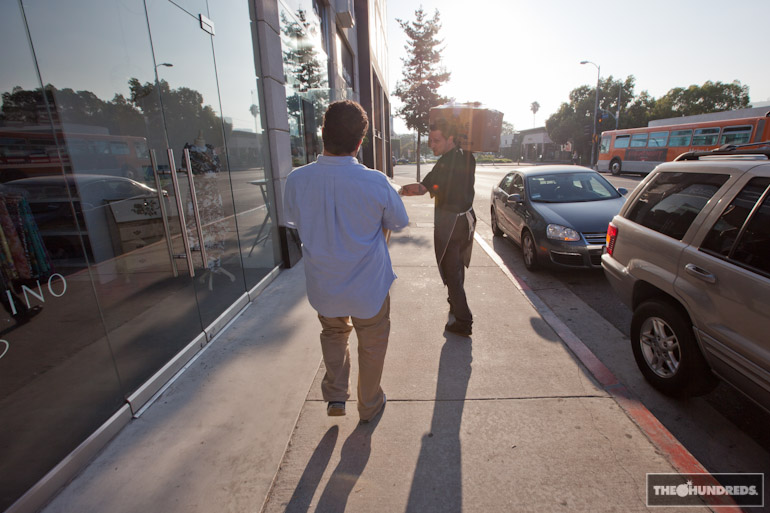 It's called ink.sack and it plays off the whole schoolyard theme with chalkboard walls for the customers to draw on, high fences, and wood walls.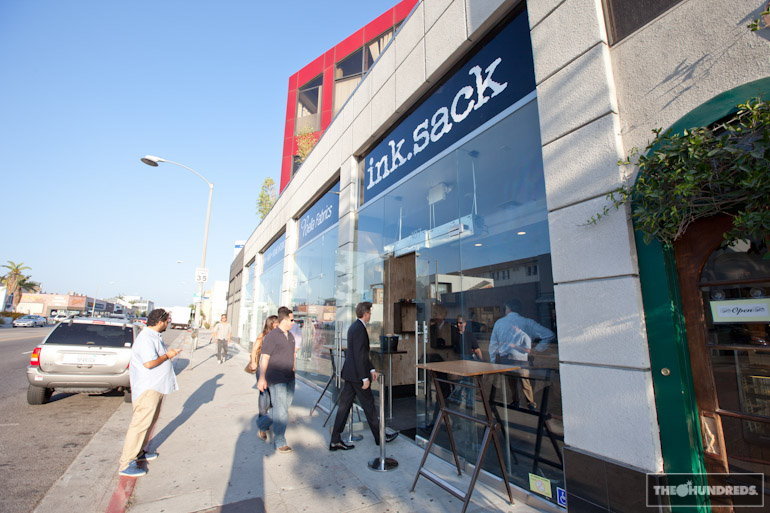 The ink.sack trademark is the black paper bag that the sandwiches come packaged in…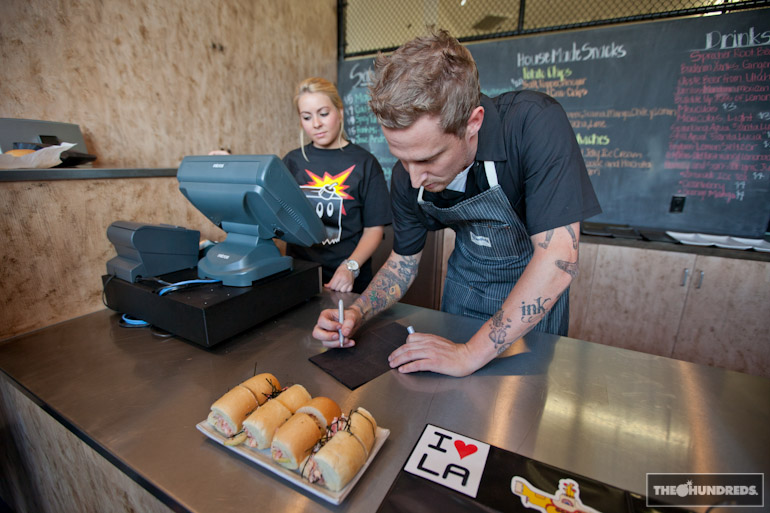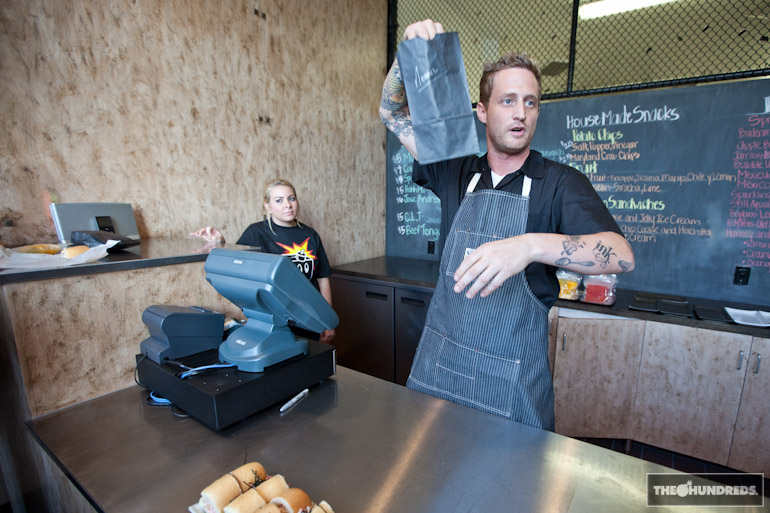 Built in literally weeks by the hands of Michael and his crew, ink.sack opens Thursday at 8360 Melrose Ave.!!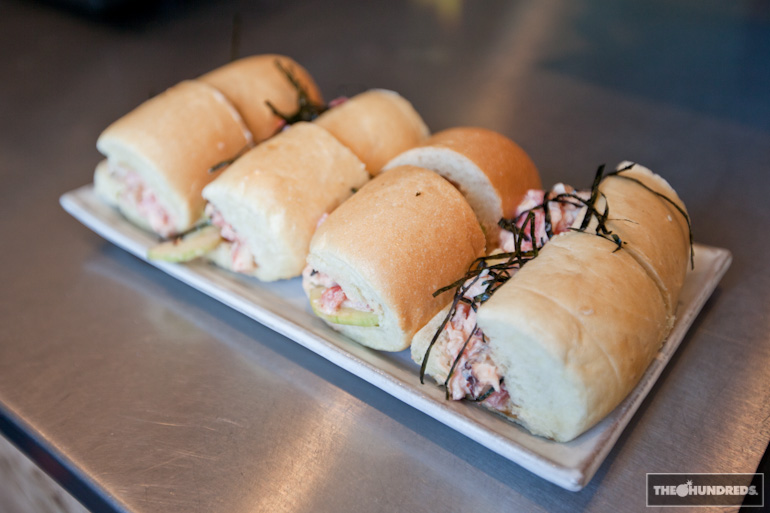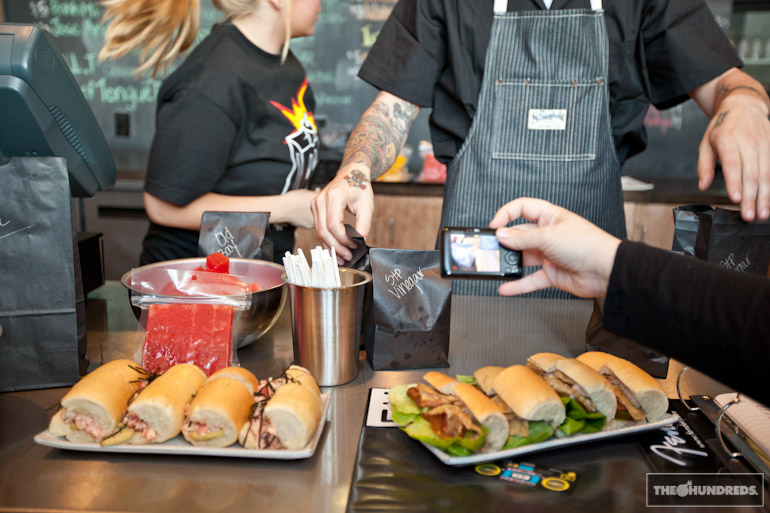 But before you go.. I think you'd probably be interested in The Hundreds' special collaborative t-shirt that we've made exclusively with, and for, ink.sack. You'll see the ink.sack staff wearing it, and it's the only place in the world where you can get it.. the Sack Adam tee: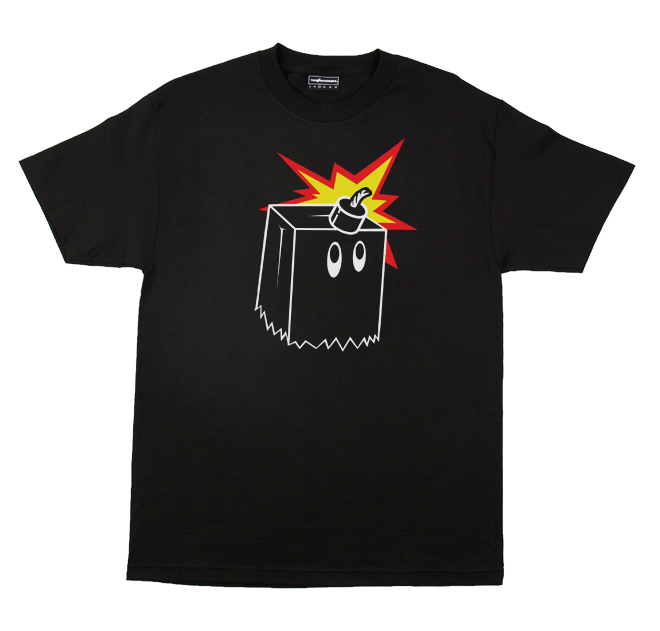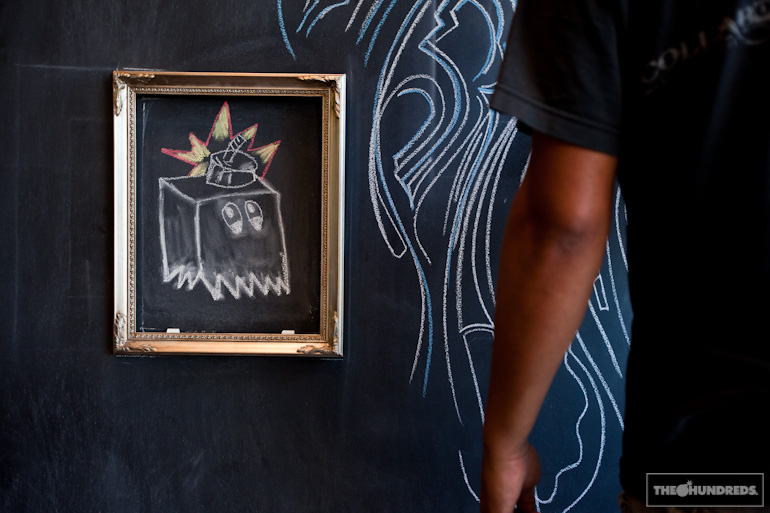 Or you can just go all the way,.. like Michael.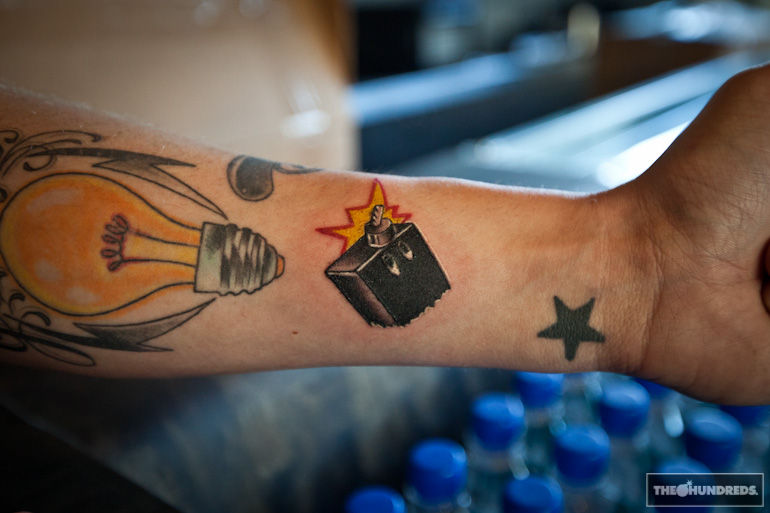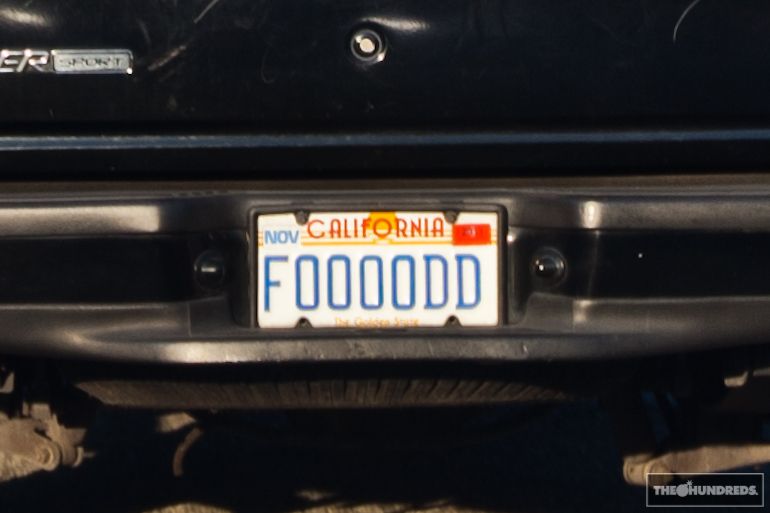 by bobbyhundreds