I was pretty bummed that I was nearing the end of my trip and still hadn't caught any surf.  The Big Island isn't necessarily the best for waves – the beaches are rocky and uninviting, Maui blocks all the kind stuff, and you gotta wait around for a sweet swell.  But my cousin Kai lives here in a small town up north – his life toggles back and forth between surfing, fishing, and some work in-between.  When he's not hunting wild pigs in the valleys or grabbing plate lunch across the street, he's usually taking jetskis out to inaccessible breaks with his other local friends, dropping anchors and catching perfect rights and lefts in front of virgin waterfalls.  I figured he'd be the perfect guide.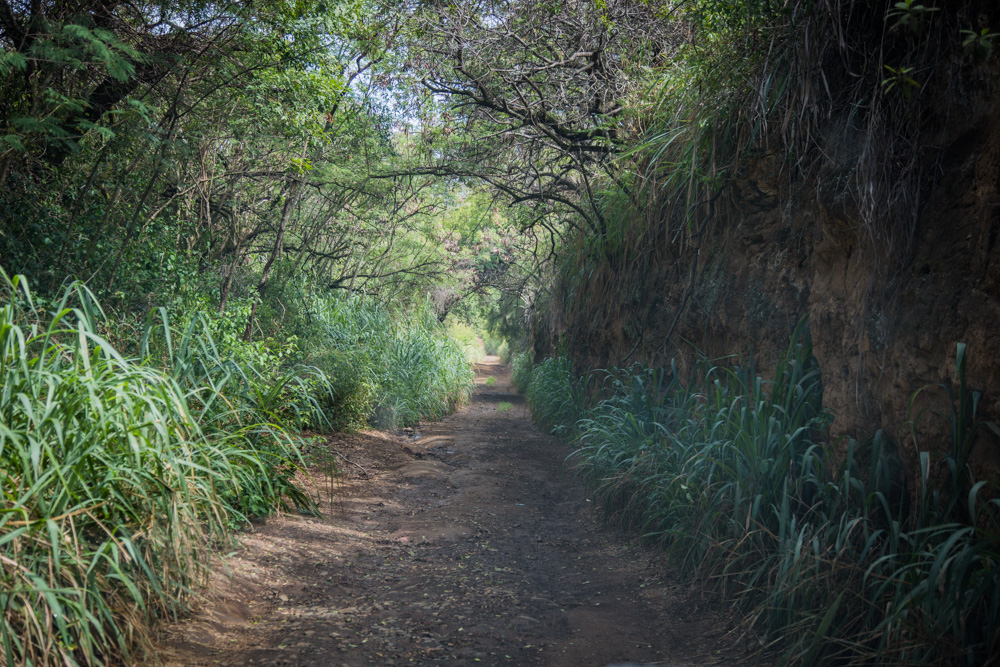 The first spot he took us to is a local favorite, but unfortunately, it was pretty flat and quiet this morning.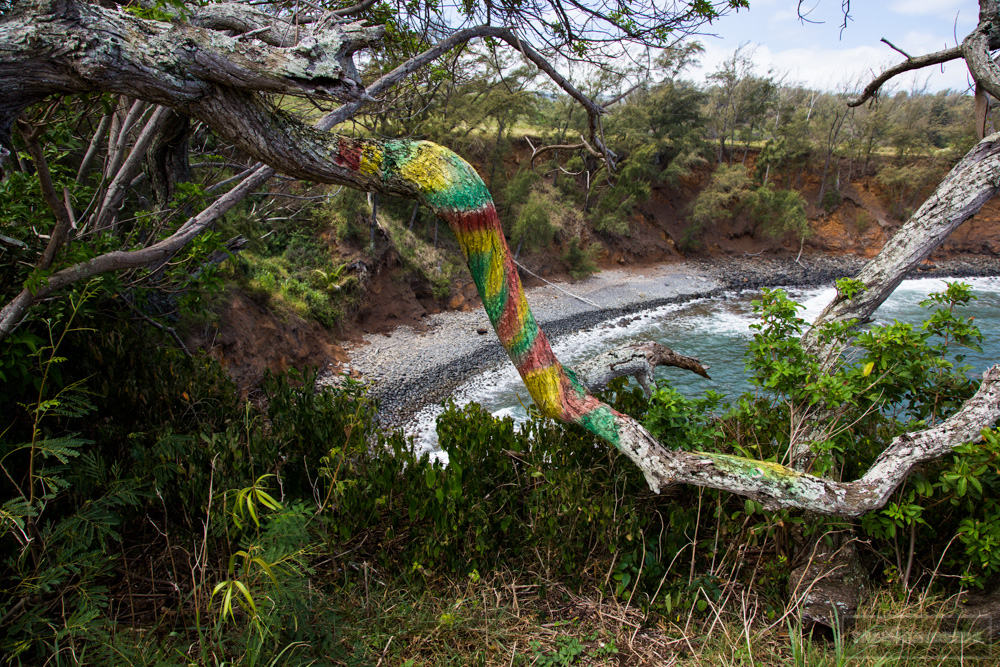 In the wintertime, it can get pretty heavy out here and all the pros from the other islands bump and jump down the off-roading trail to pull up on this cliff.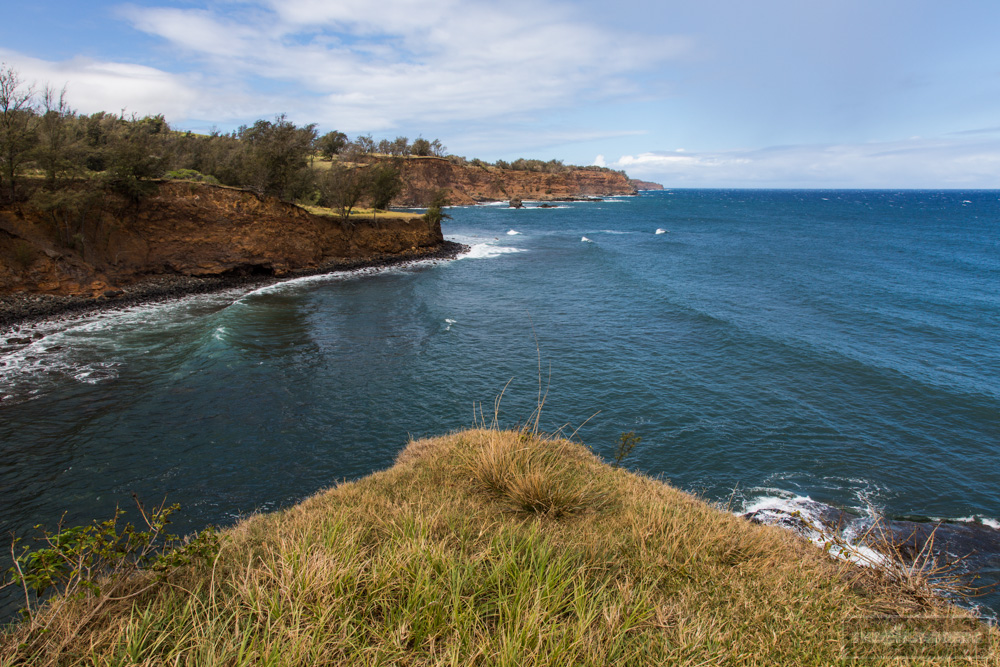 Onto the next one.  If you haven't noticed by now, I'm not gonna give away the locales. First, I don't want to get my neck broken. And second, I'm a guest. Outta respect.  But the thing is, the outsider still wouldn't be able to enter these spots anyways – locked gates with combinations, security cameras watching who's coming in and out, and again, the gnarliest, muddiest trails that only an island romper-stomper could handle.
Score.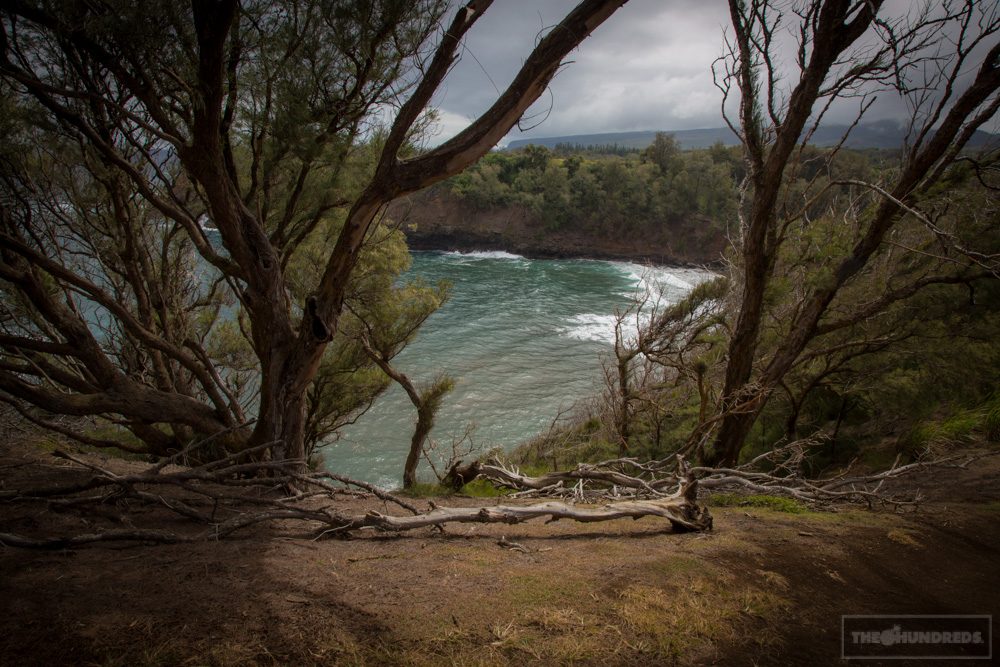 You don't necessarily drive these clearings as much as you slip-and-slide your truck down 'em.  Always exciting when you're mere inches from the cliff.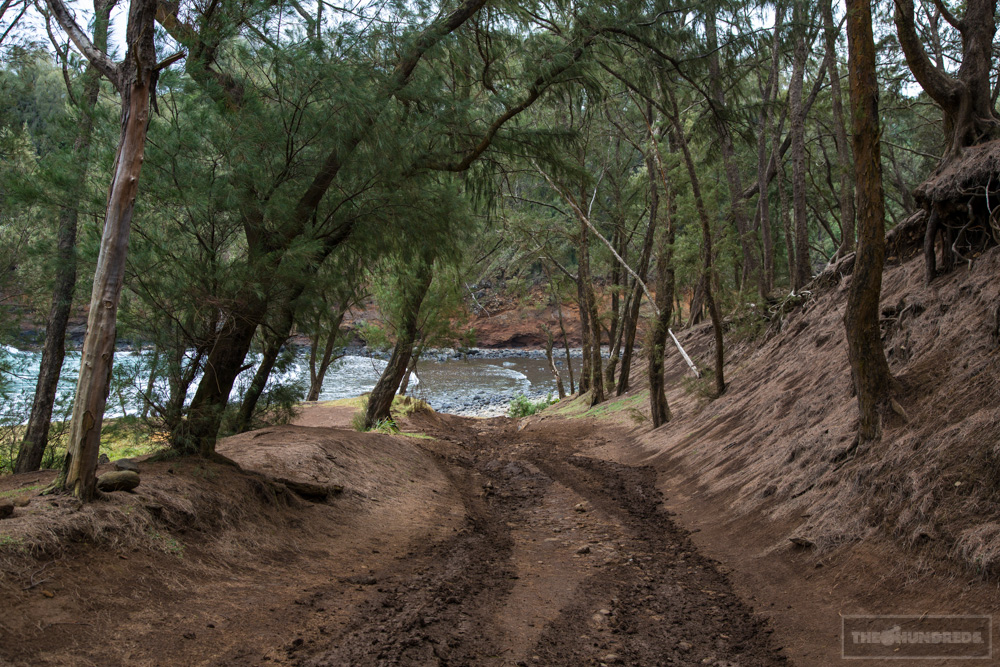 Paradise.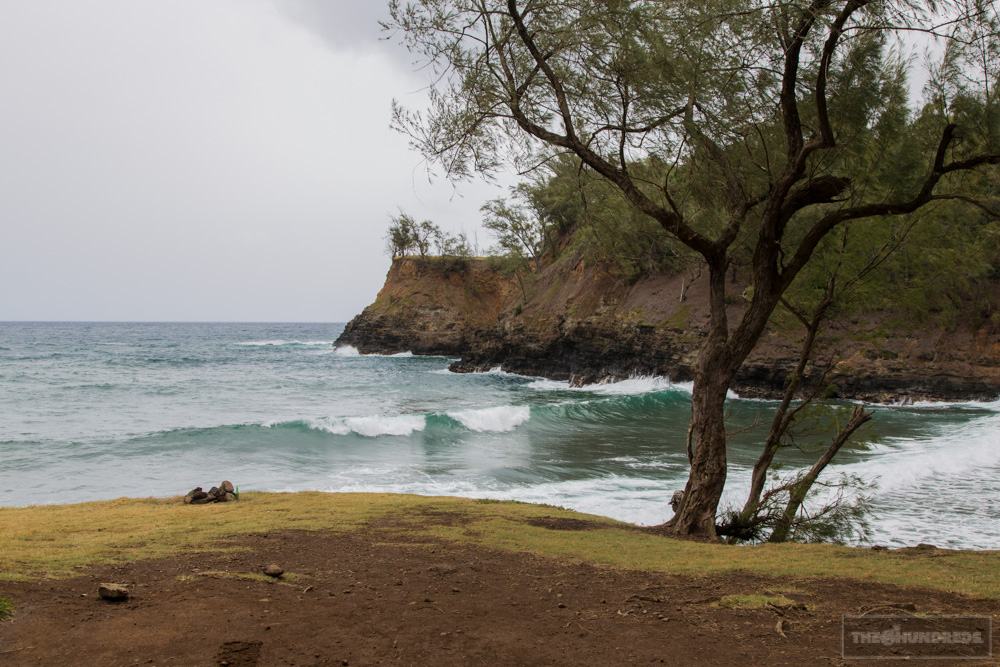 It's small today, just wind-swell really.  But it's enough to get in and play.  Plus, most the local heads are still hung over from the night before or snared in a town fair up the road, so it'll be mid-afternoon before anyone else shows up.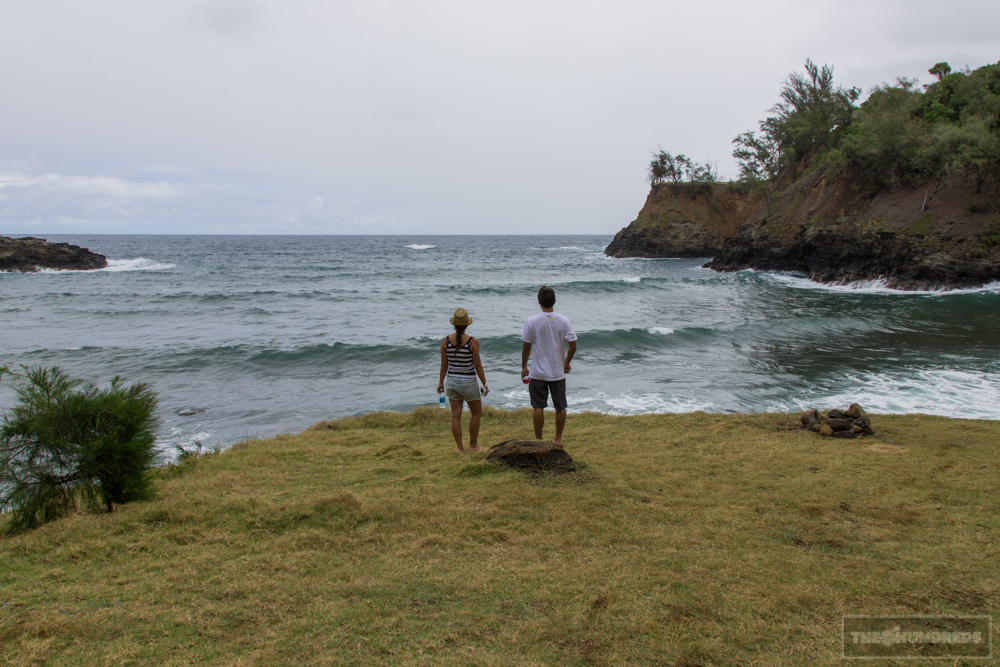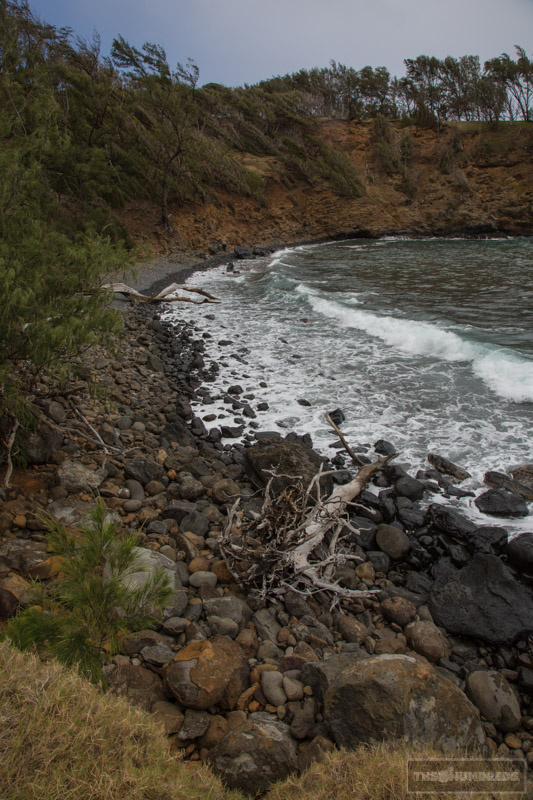 Cousin Kainoa makes guava juice out of guavas.  Because the waves were so inconsistent, it was hard to predict where they'd strike. Sometimes they'd be overhead, other times they'd blow out right before they'd reach you.  Either way, can't beat this bay… like nature's private wave pool, nested between rocks and its own pebblestone beach.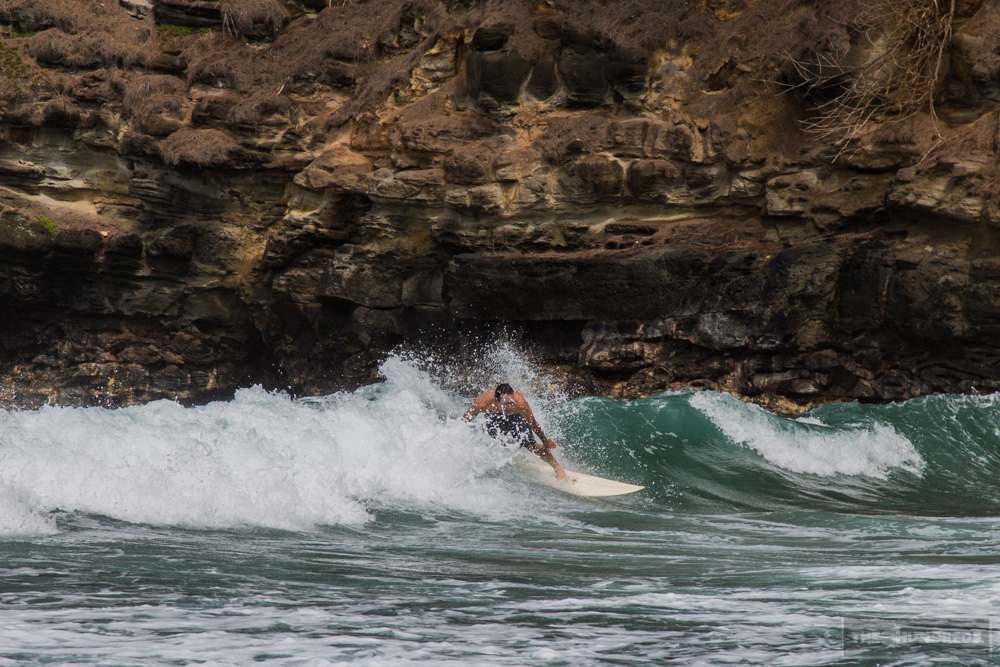 Within a few hours, the rest of the cavalry arrived.  I surfed the $99 Costco foamboard that everyone rides out here, perfect for mellow, fun days like this.  There's even a $60 shortboard version some of the kids had.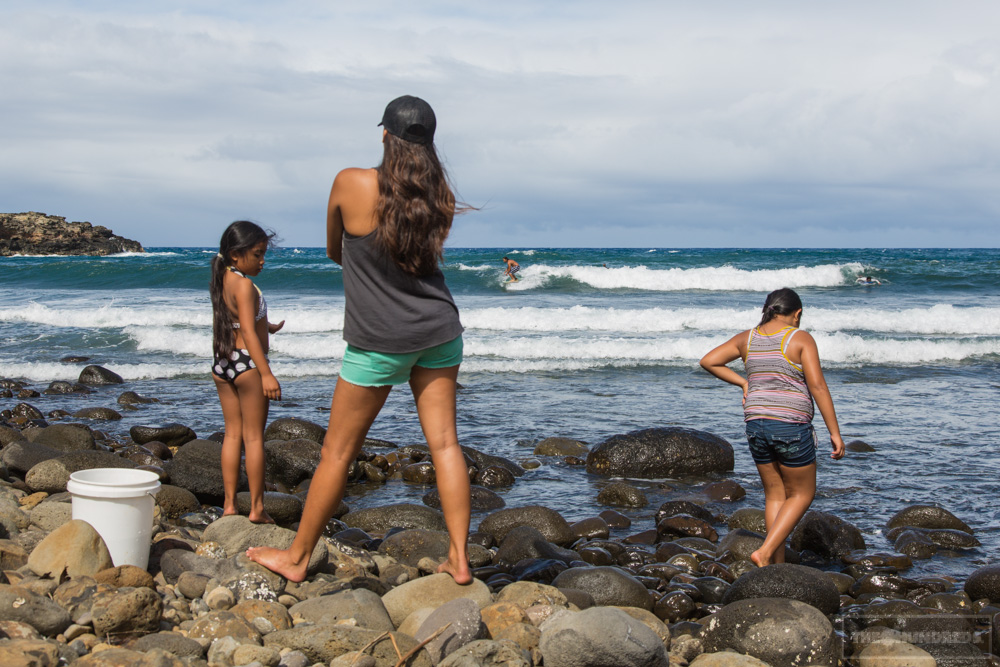 There's also plenty of netfishing to be done.  These are aholehole (or flagtail), they swim around in squads of a hundred, so on a good throw you can nab 5, 10, 50 of these suckers.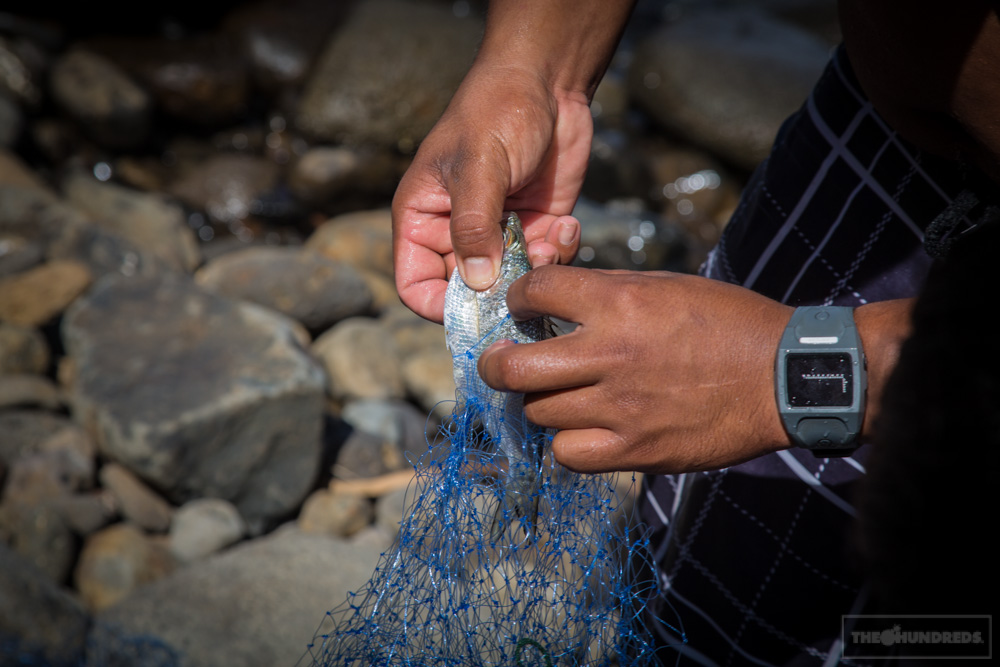 The best part about 'em is that you don't even have to de-bone aholehole.  Just fry them up and eat 'em like chips.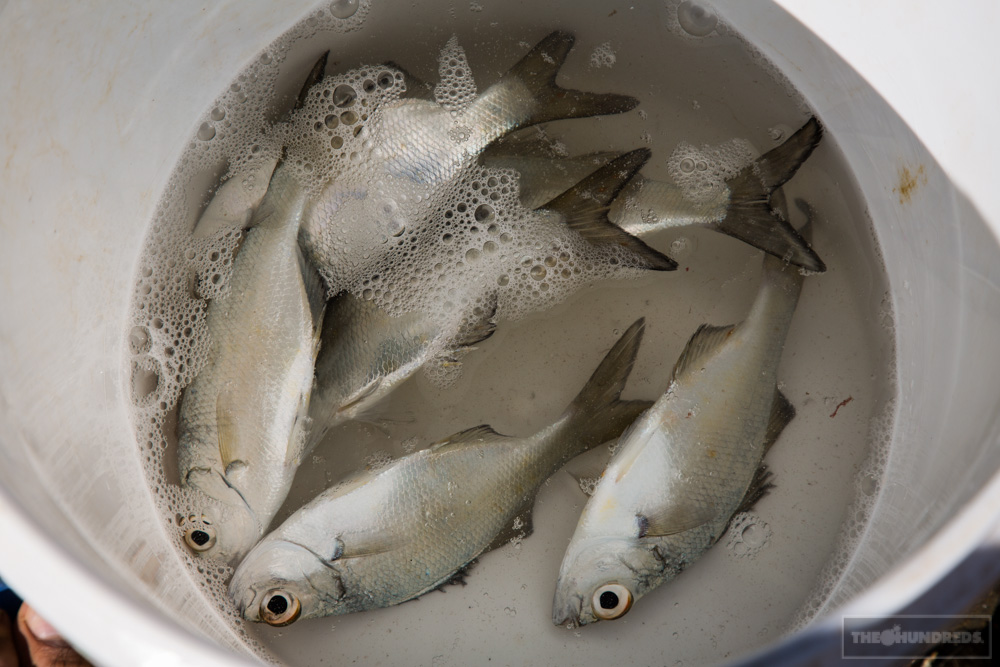 A few Longboard Lagers, fresh poke, and a good book on the beach.  That's island life.