Day 2.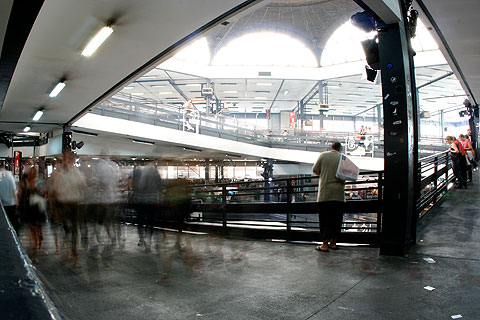 Jeff Staple has an actual table tennis table at his booth. So next year, we're gonna 1-up him and install an actual tennis court in ours. Or just have our booth on a tennis court. Whichever one makes the most logistical sense.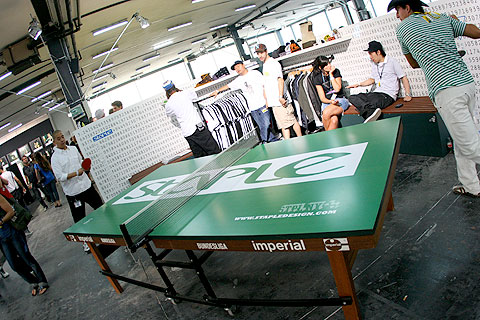 I go from a Chinese table-tennis guy to Romes (Obey) eating noodles for lunch!? And I'm on a computer typing this at 2am! Asians suck at breaking stereotypes.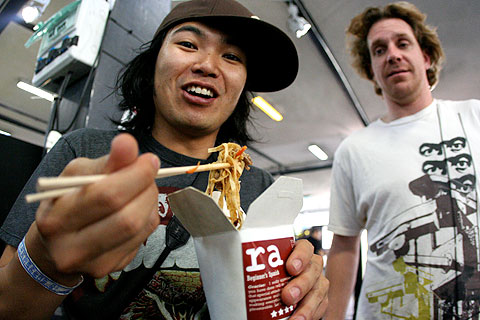 Congatulations to Mike (Obey) and Nikki on getting married..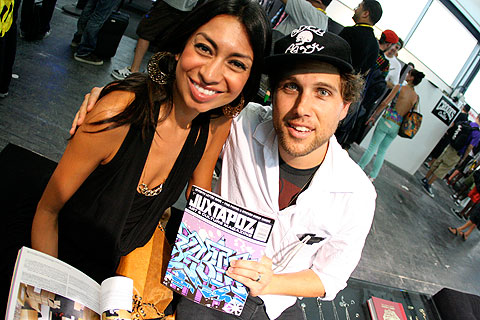 and congratulations to his feet for being relieved fromthose sweaty shoes. Just look at those grapestompers!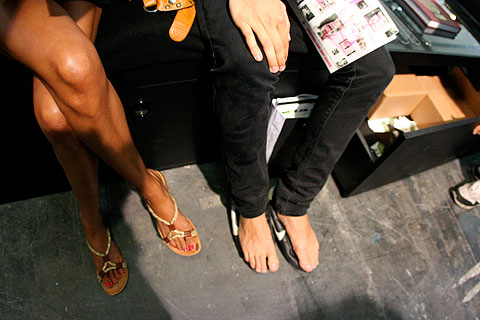 Erik Brunetti (Fuct) stands proudly behind his helmet (that you may have seen photographed for his recent t-shirt graphic) on display in the Untitled exhibition. And just because you're wondering, no, Erik's not wearing any pants.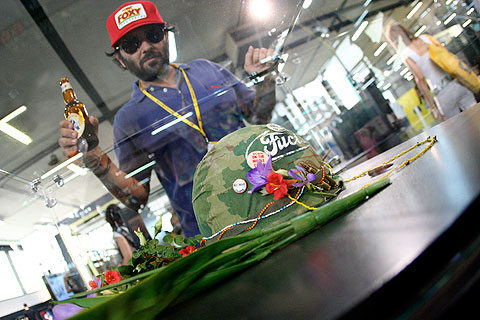 Annie (Know1edge/my college roommate's cousin) shows off the liner on some of her and Brian's upcoming leather jackets. Super soft leather, like a baby's behind. And trust me, I've felt a lot of baby's behinds.
(Check the Feed for another surprise that Annie let us in on)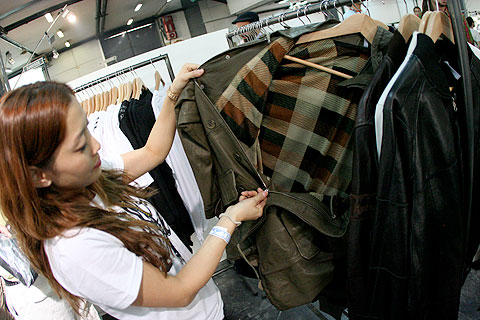 Murko is no match for the gigantic mutant hand of the angry Scott monster (10 Deep). RRROWR!!!!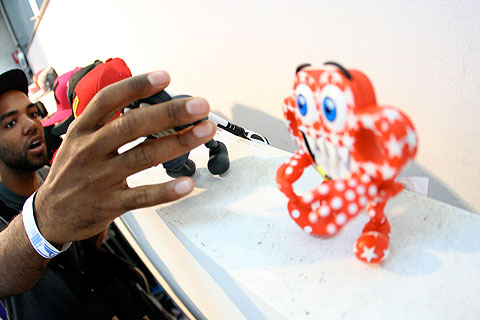 So Rick (Freshjive) put together a montage promo reel for their booth which includes not only vintage film clips of FJ commercials from the '90s, but also a new video of a pornstar wearing FJ tees, with the largest clappers the world has ever seen. And I only refer to them as clappers BECAUSE THEY ACTUALLY CLAP.
The Starcow crew is mesmerized.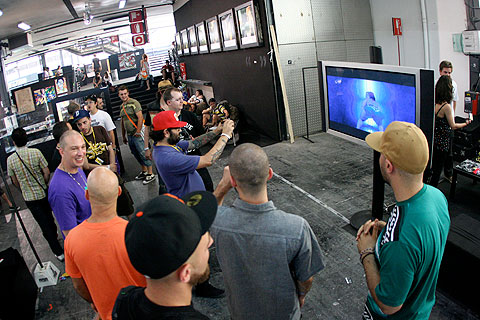 Another difference between a Vegas fashion tradeshow and one in Barcelona. This is a nice sight to see when leaving the tradeshow at 7:30pm.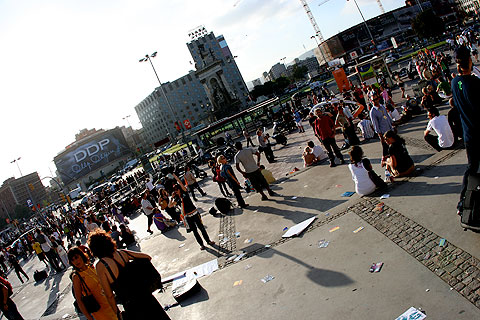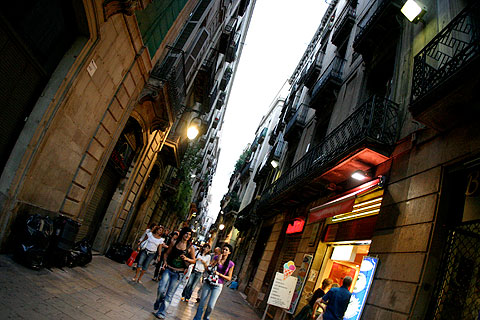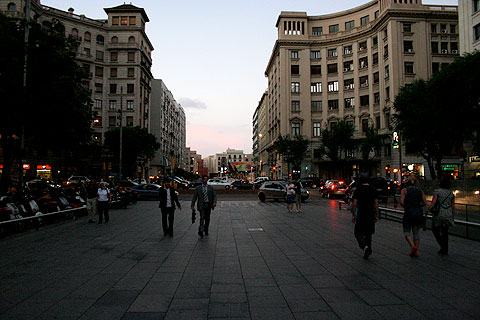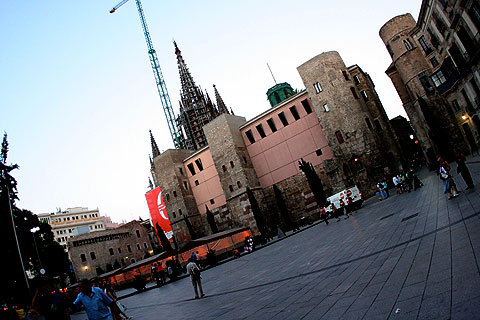 by bobbyhundreds