It used to be that I'd take research trips to Japan before flying into Hong Kong to design and produce our line. But these days, Hong Kong's been making it more and more convenient to make it a 1-stop-shop for all things fashion-related. Many of the Japanese brands and designers have set up base in Hong Kong now, because that's really where the money and customer is. With China's explosive economic boom over the past half-decade, Hong Kong attracts all the mainlanders looking to unload new cash and buy into cool culture.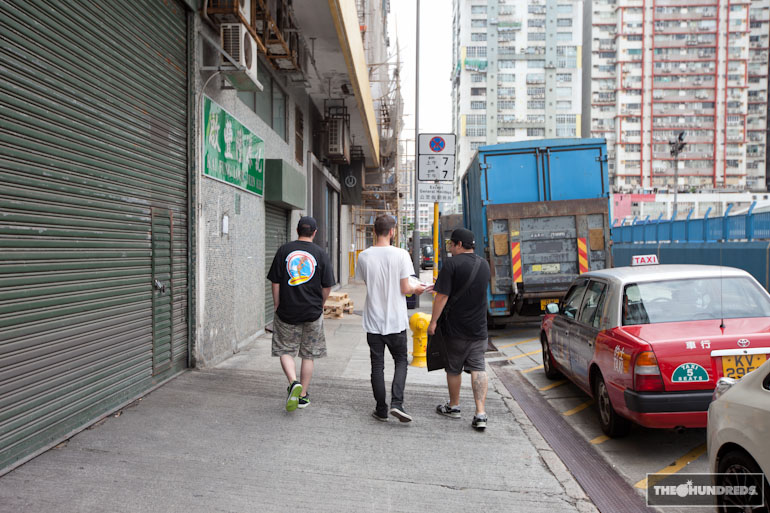 The Think Silly store is located in an industrial district of Hong Kong, totally a destination-driven retail experience. There aren't any other shops around here – not even a convenience store – just factories and warehouses. It's a very strategic mentality, one that we even used to build a store on Rosewood. We only wanted the customers who knew who we were and what we did, and took the time and energy to seek us out. Because they would appreciate the product more.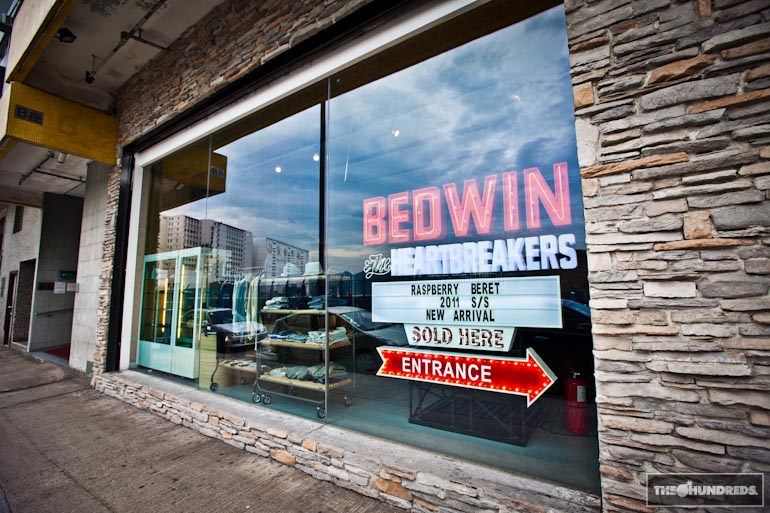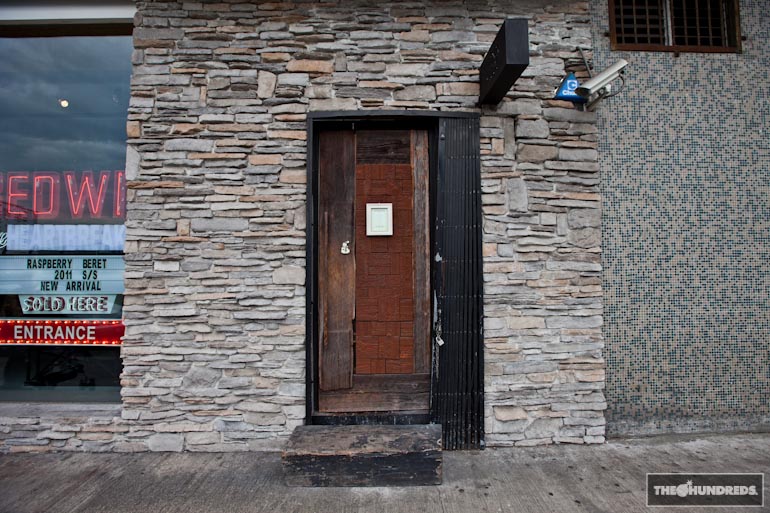 As far as high-end street fashion goes, the Think Silly store is probably one of the best to do it in HK. The retail is a facet of the Think Silly magazine by Hong Kong pacesetter TK.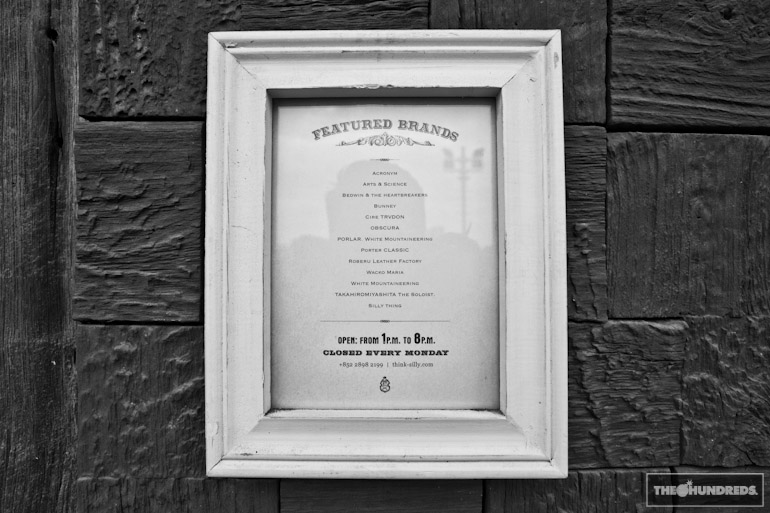 TK's own brand Silly Thing is stocked alongside select pieces from White Mountaineering, the Daft Punk Kubricks, James Jarvis vinyl, and cool Bape collabs.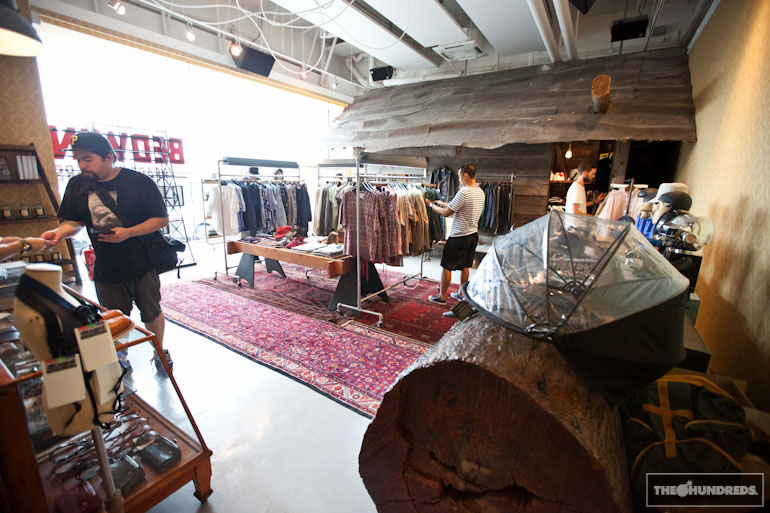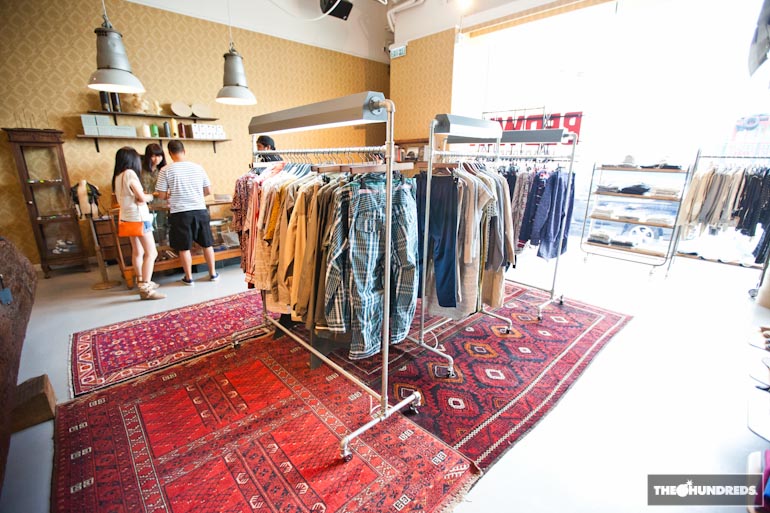 Our collective favorite store was right next door : Undercover, which isn't that surprising considering the impressive retail shops designer Jun Takahashi is known for. After all, this is the guy who founded the original NOWHERE shop with Nigo in the early '90s. Not sure if you can find photos of the Hong Kong Undercover interior online, but they wouldn't do the store justice anyways. Pat loved the artistically-minded fashion. I liked the science-fictiony superhero theme of the current collection. Micha liked the walls made of flowers. Benjie loved the hamburger lamp.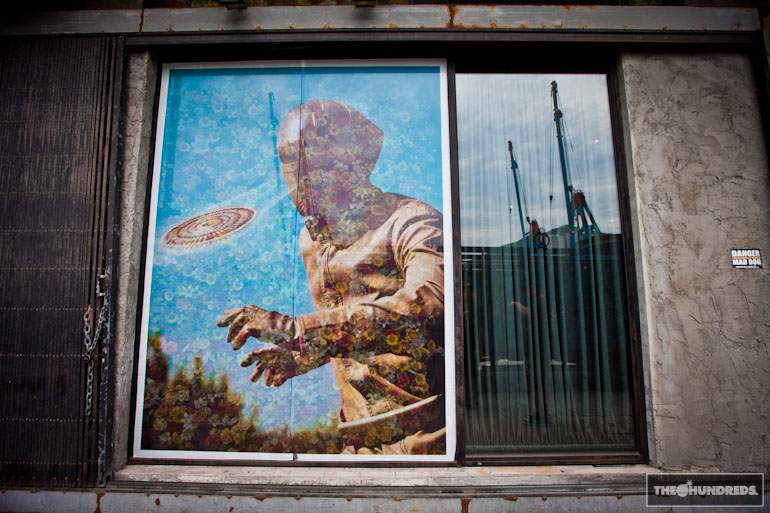 Afterwards, we flagged a cab to take us to Sneaker Street in Mongkok. Blocks upon blocks of shoes stores like these carrying retro and modern kicks. Years ago, the shops were heavy on Nike, and last trip it was more Vans and New Balance. This time we saw the trends leaning towards Adidas.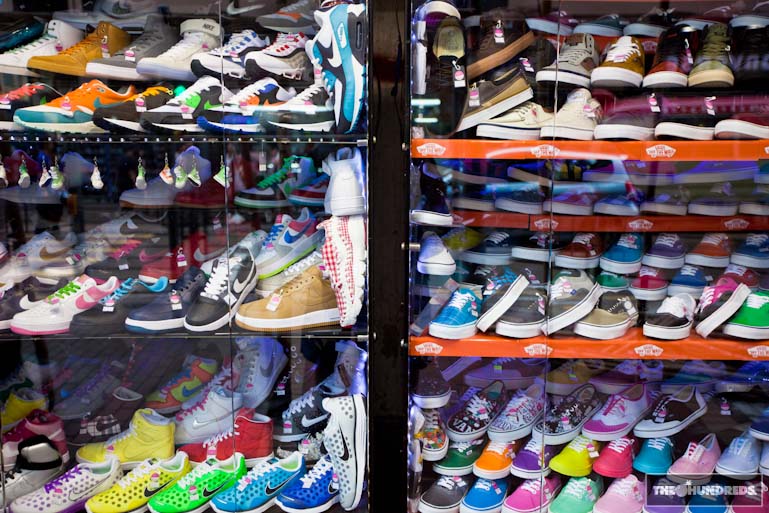 And then down and to the right, over to Causeway Bay's Times Square, where the new I.T megastore is located.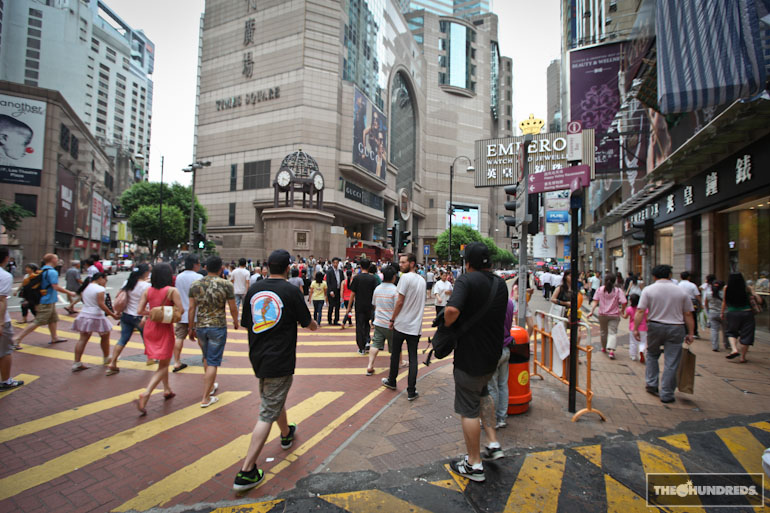 This metropolis opened just a couple months back and showcases all of the upper-tier I.T brands in one setting. The most recent acquisition, you may have heard of.. A Bathing Ape. So now Bape's flagship location is inside of this department store of fashion fast-forwardness.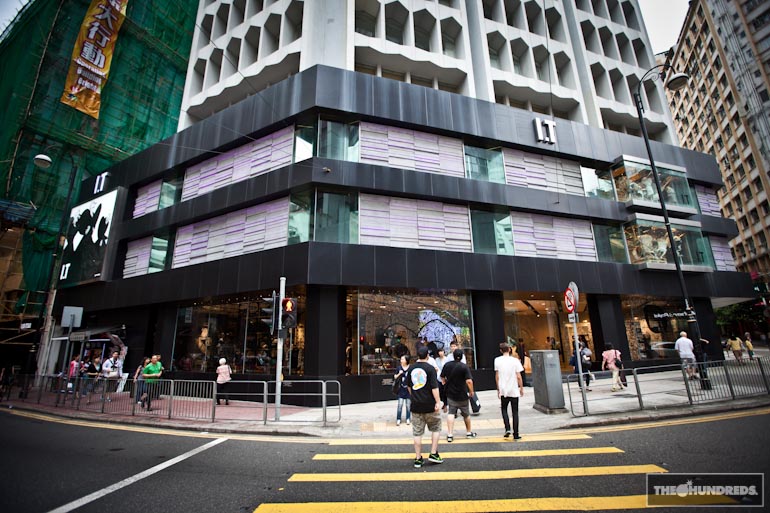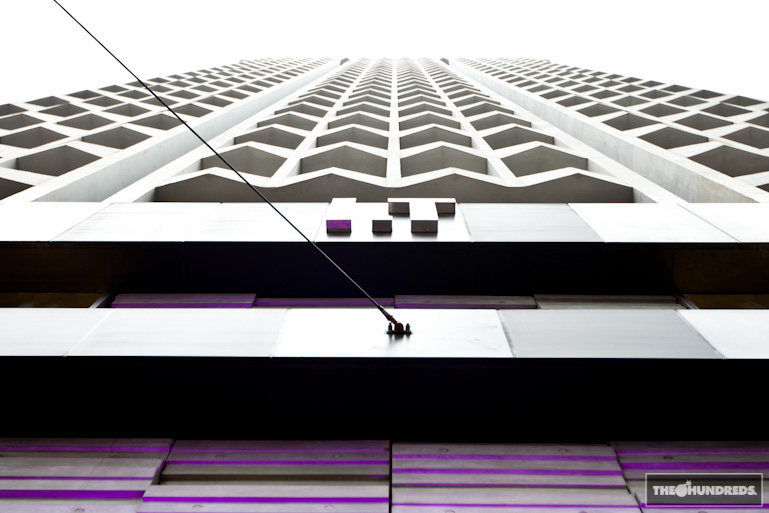 Here are the roster of I.T brands that sits under this roof.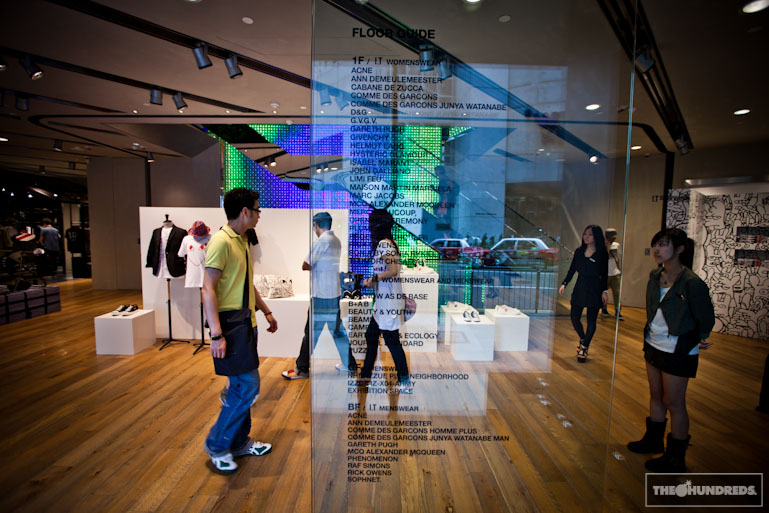 I've written about I.T and the designation of the Hong Kong fashion industry plenty times before. I.T also has a stable of private sub-labels, like Izzue, which recently collaborated with Neighborhood on an entire range of product. The in-store buildouts for the collection translate the concept across succinctly.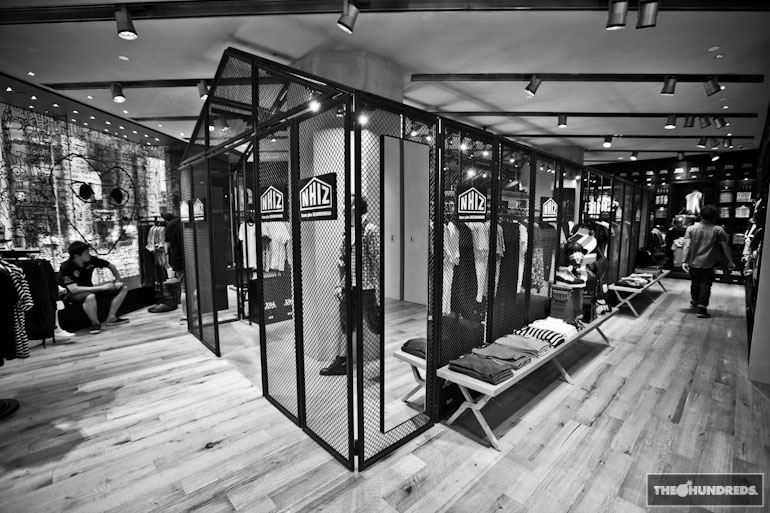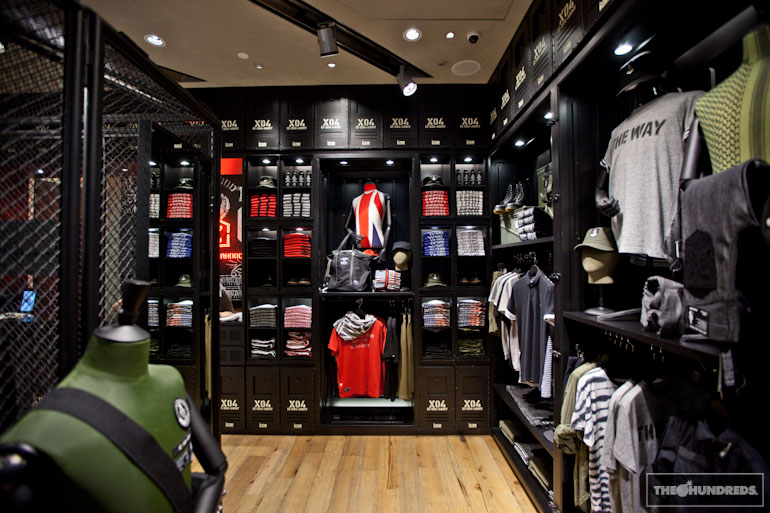 Much of the store felt like the Opening Ceremony shop in Tokyo mashed up with the Prada castle in Aoyama. I wonder if Wonderwall designed this store, considering the flashing rainbow wall display was reminiscent of Bape stores.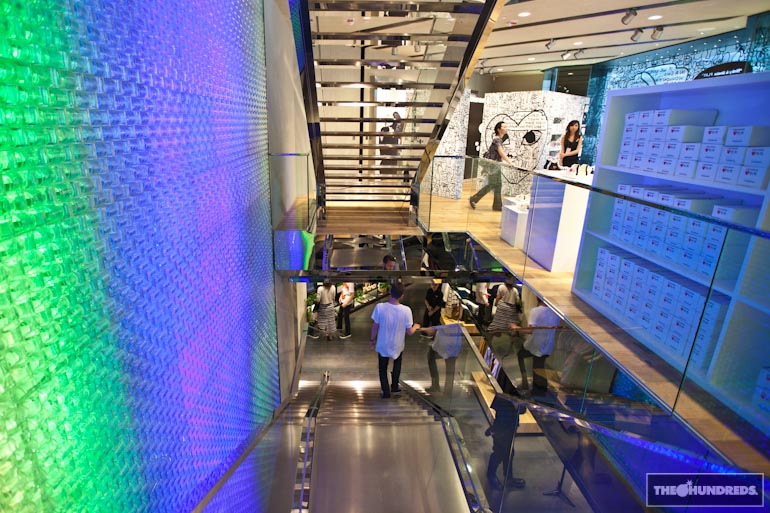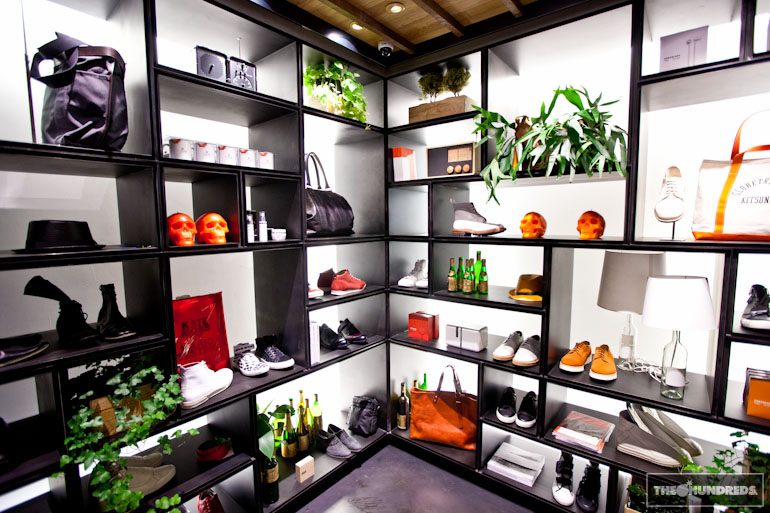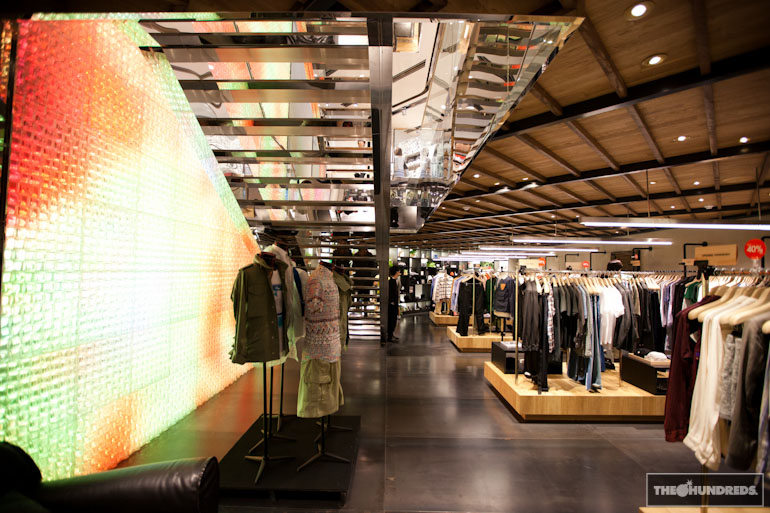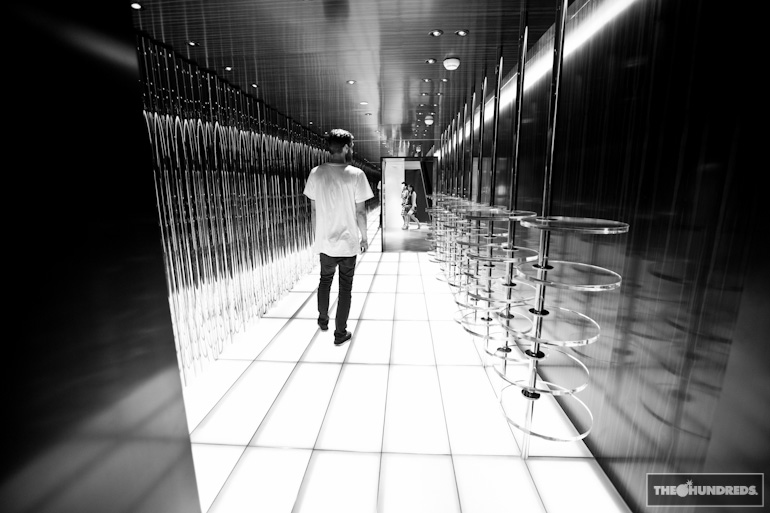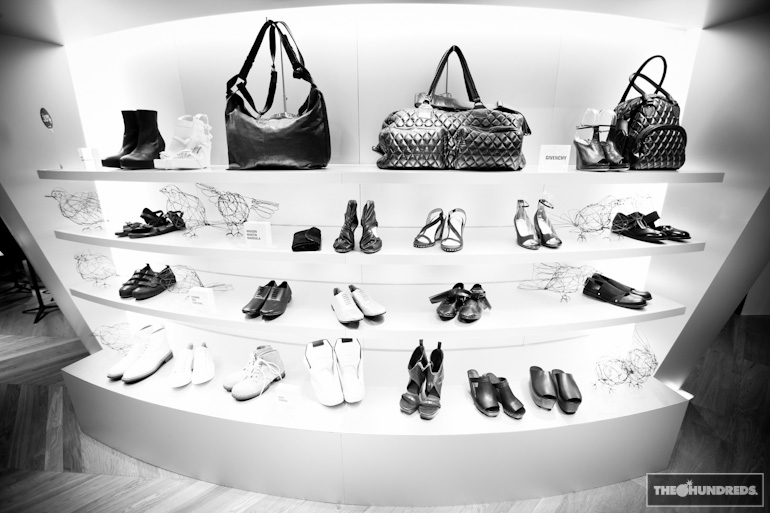 We eventually found the entrance to the top floor of the new Bape division.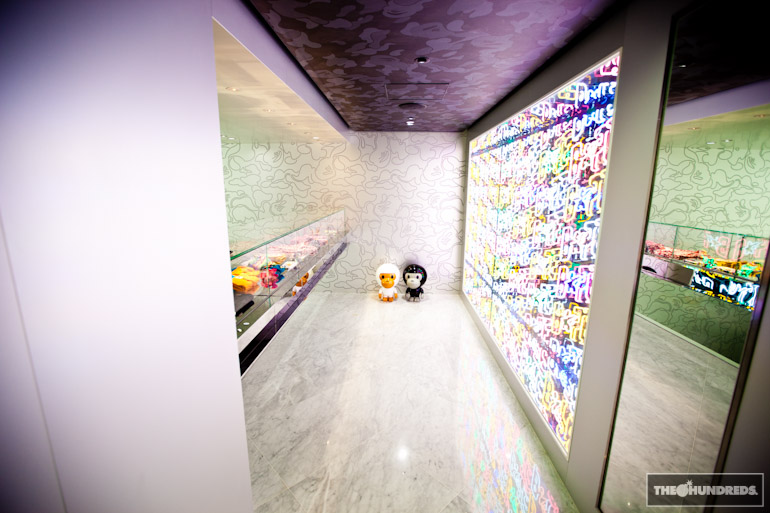 I liked this feature the best – I always joke around that we're gonna put a statue of Ben in our next store, like Rocky or the Merrill Lynch bull.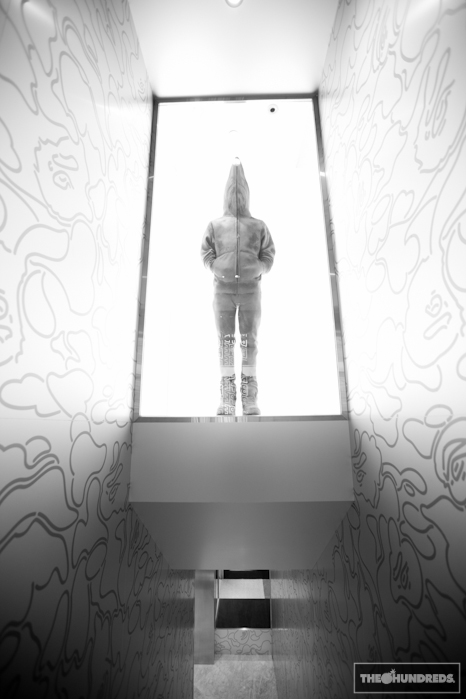 I asked one of the sales kids if A Bathing Ape saw any customer backlash from being bought by I.T. He laughed and said no, in fact it's the opposite. Bape is bigger than ever here in Hong Kong. Later, our local friends told us that's true to an extent – Bape IS growing in popularity here but it's not with the HK crowd, it's the rich mainland Chinese who come here to buy up all the cool fashion to take back home. We heard stories of how they come to Hong Kong with literal bags of cash (because credit cards have a limit). They'll walk up and down the luxury brand row, throw their bags on the counters, and snag the best of Chanel, Gucci, and Cartier with little care or consideration of price-tags. Another story of a guy walking into a Toyota dealership and buying 20 cars set at $70,000 USD each, all with cash. And it's not just clothes and cars, it's housing and property. There's an actual term for it, the practice of mainland Chinese visiting Hong Kong realty, asking for the best residence on the market, and blindly purchasing with cash without visiting the pad first. The world is turning in this direction, not just economically, but culturally, as a by-product of the gold rush. Just look how much the U.S. news talked about Chinese artist Ai Wei-Wei this week, whom I previously only ever really heard about when I was in Hong Kong. It's history in the making every day here.
China. We out here.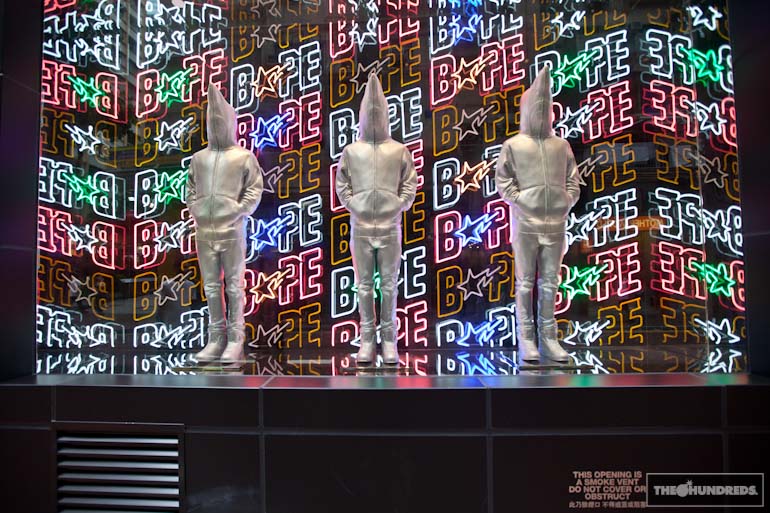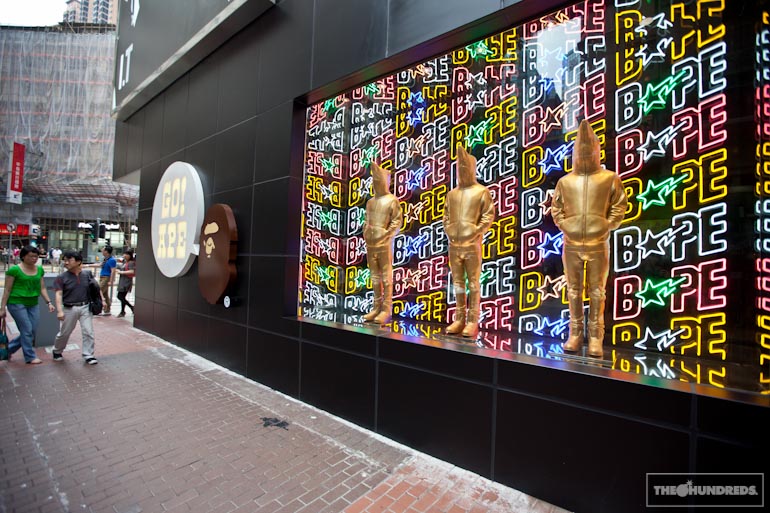 by bobbyhundreds