The Hundreds is in San Francisco this weekend to celebrate the release of our collaboration shoe with Benny Gold. But while we are here, we figured why not stroll around and say hi to our friends in the city…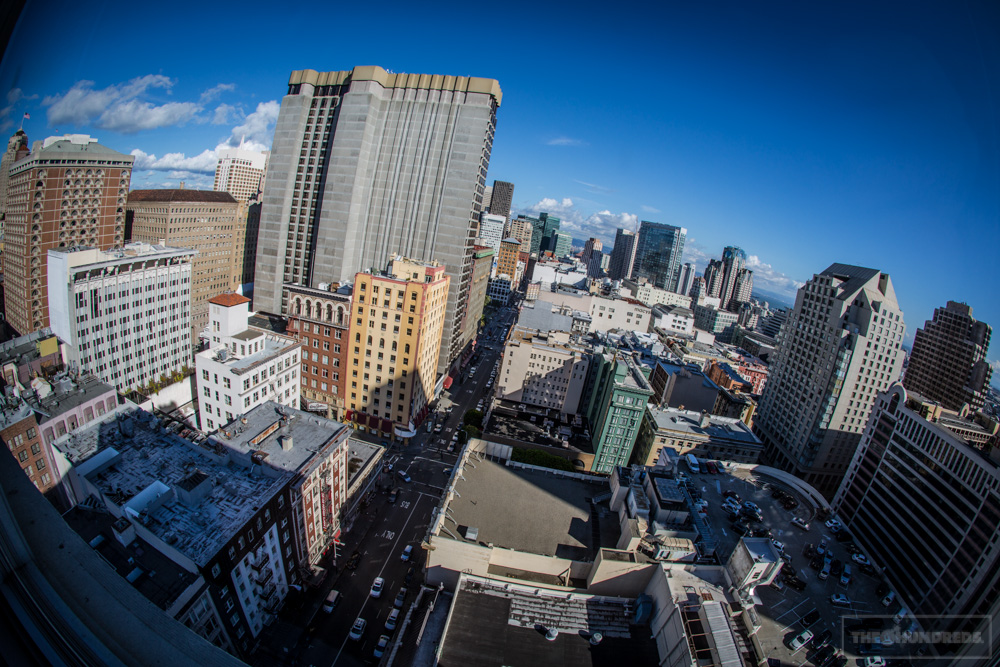 Jon Hundreds and Ben Hundreds. BRAND OF BROTHERS.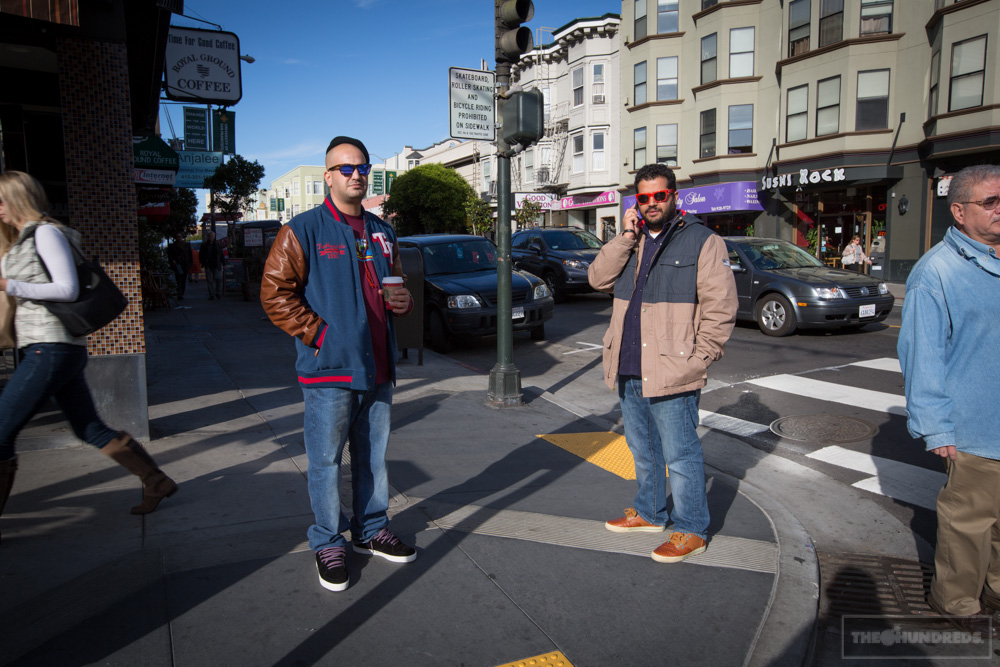 For lunch, we tried to eat at this place, but the hour-long wait was an hour too long for us.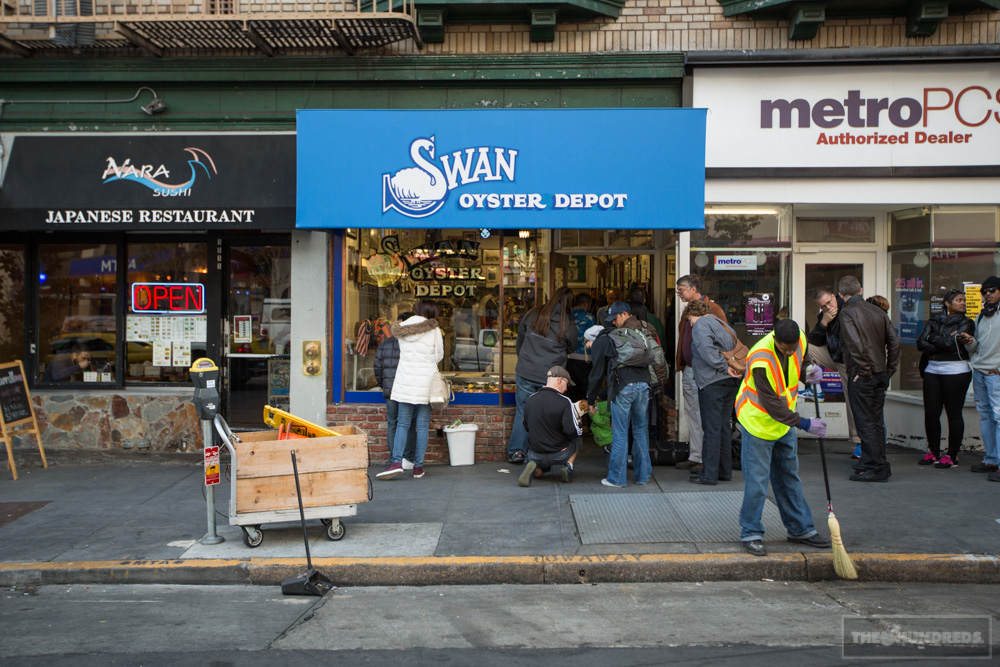 So instead we walked down the street to Miller's East Coast Deli, which – and I speak for all of us when I say this – was one of the best delis we've eaten at. Not just in SF, but in the country. Miller's puts the Deli in Delicious. (That one's for free, Miller's)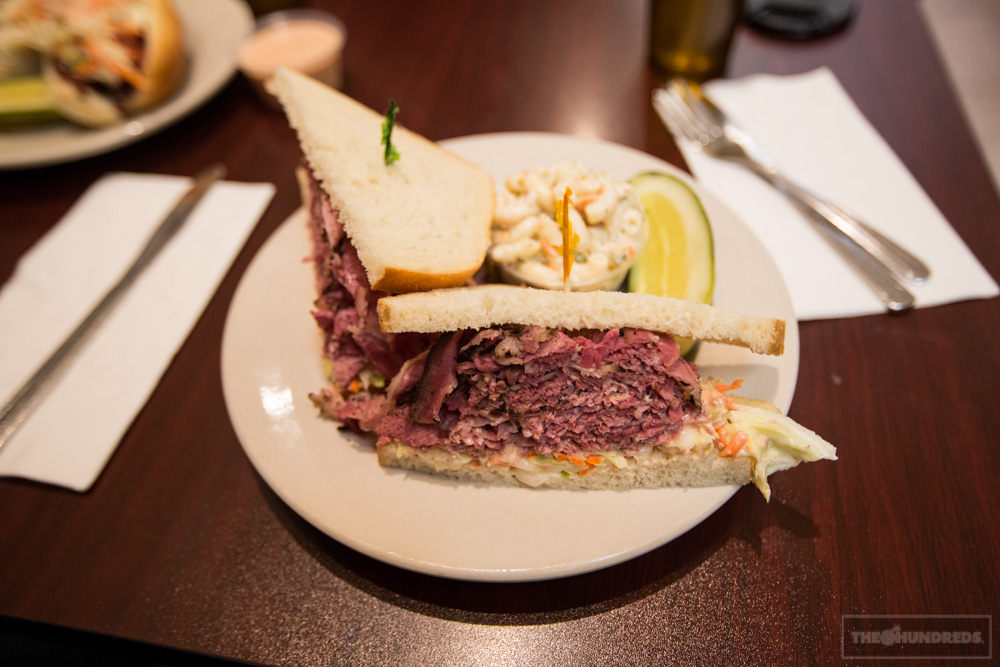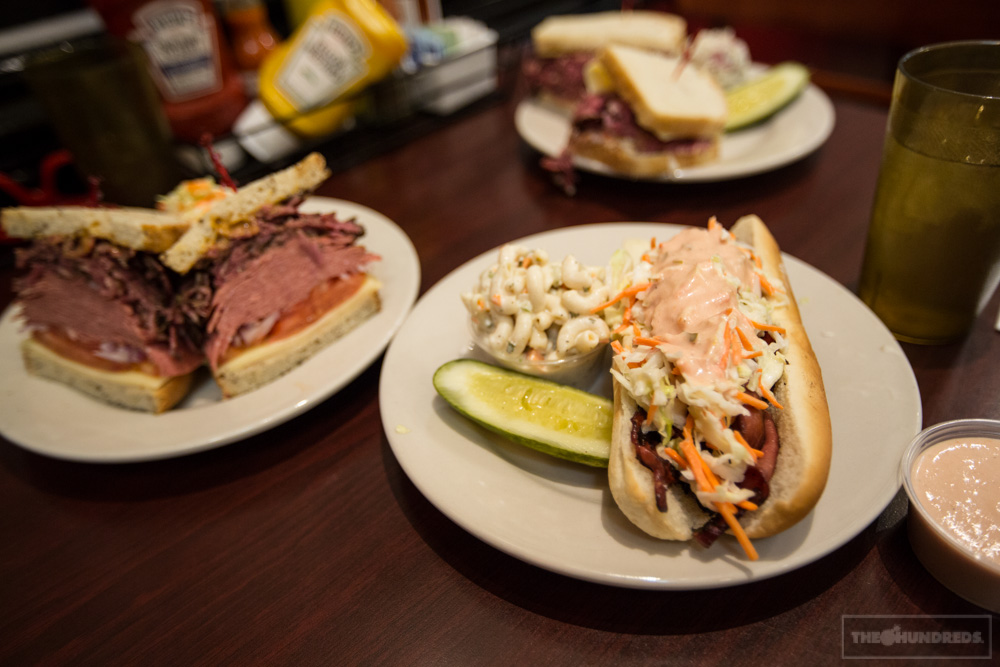 When you see these getaway sticks, you know you're on Haight Street.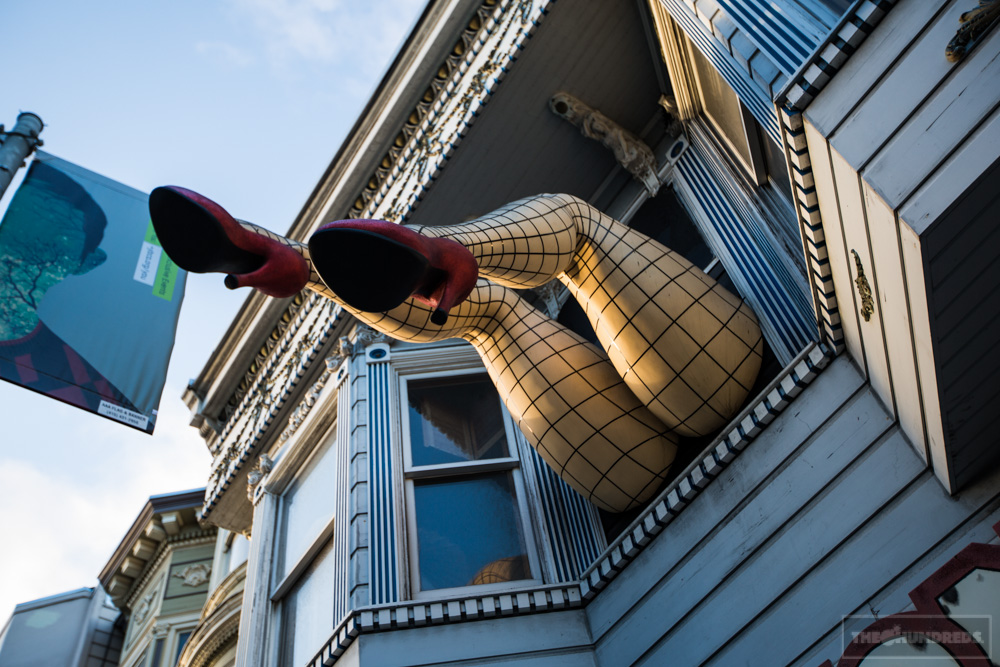 And to check out the new Black Scale store! As per usual from the masters of minimal, clean, no-frills – perfectly stark, no gimmicks!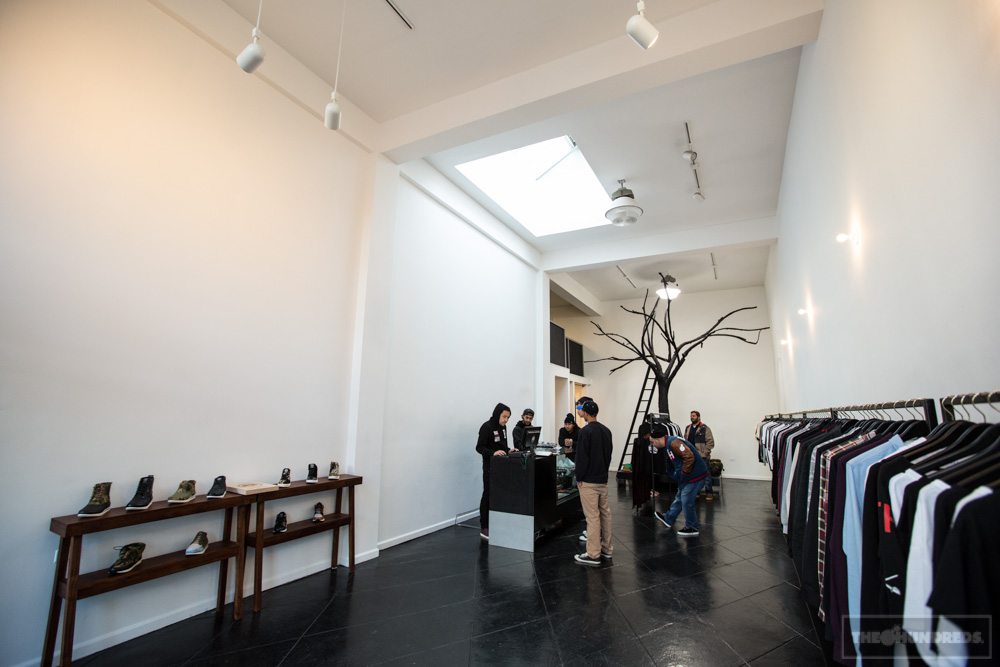 Just caught Mega and Alfred as they're on their way to Los Angeles. So proud of these guys and what they've accomplished with Black Scale over the years. From some black and white t-shirts, to cross-country retail, setting their own niche aesthetic and market in the Streetwear realm, to having a large part of ASAP Rocky's fashion branding, to even Jay sporting the big B on the eve of the elections… it's truly impressive and inspiring.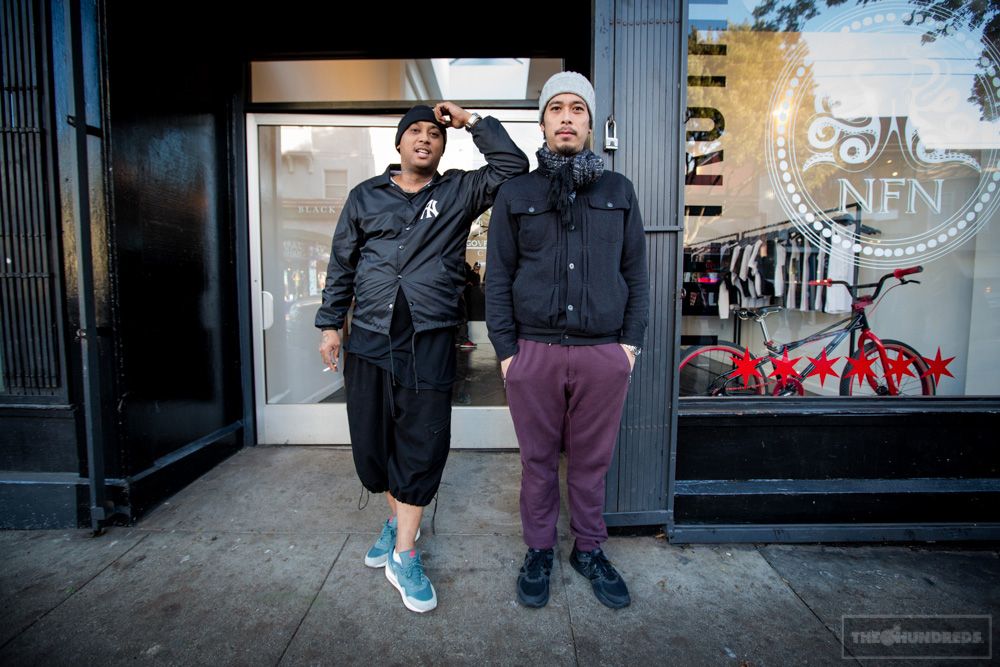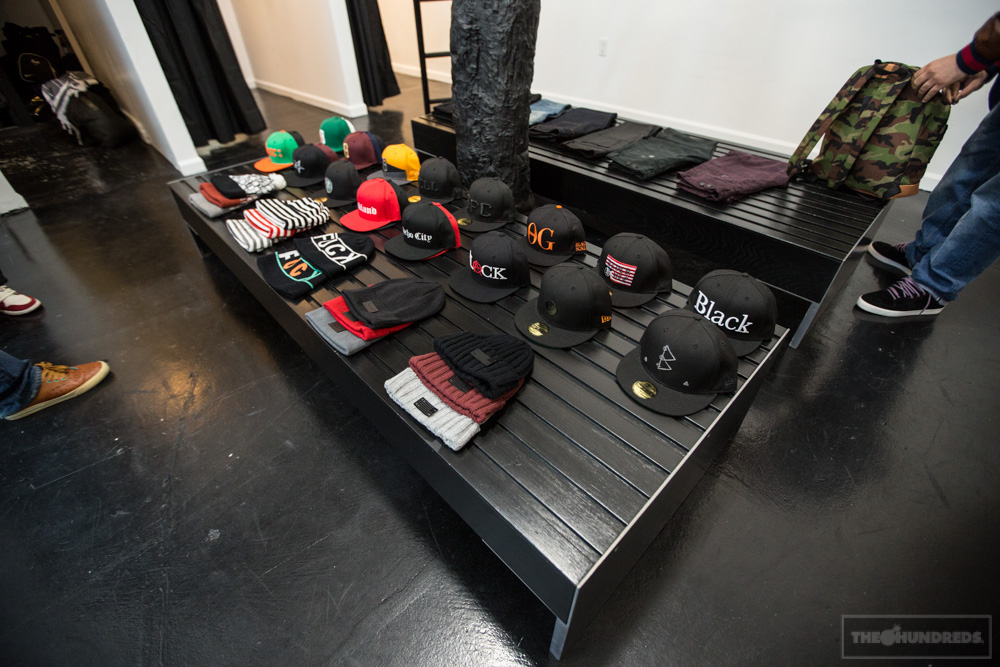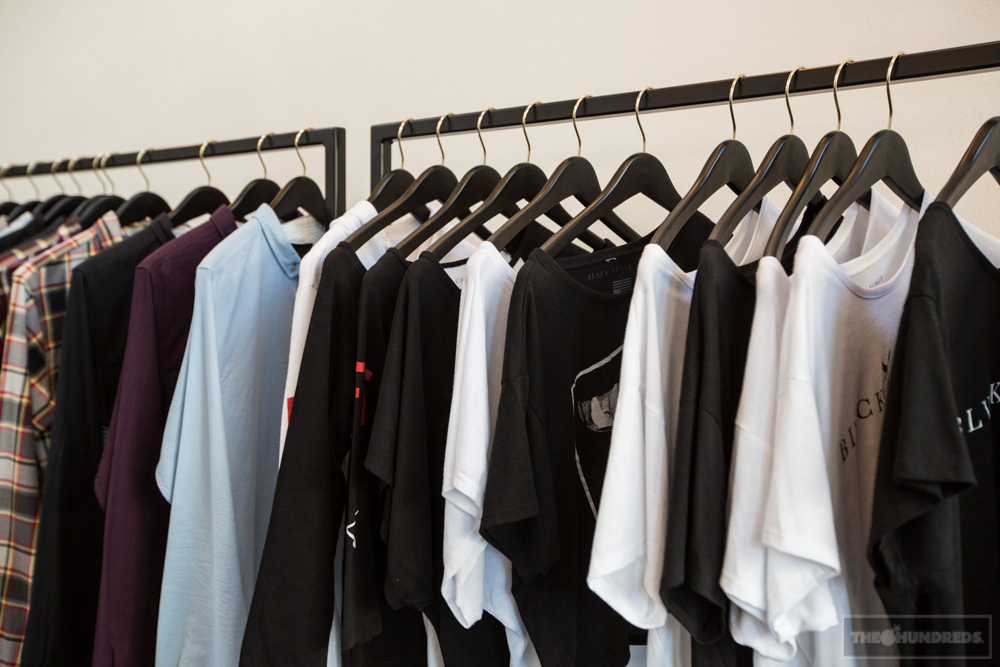 Directly next door is one of our core retailers over the years, TRUE. (If you recall, I just caught up with owner Mike Brown for the POLITIXXX piece)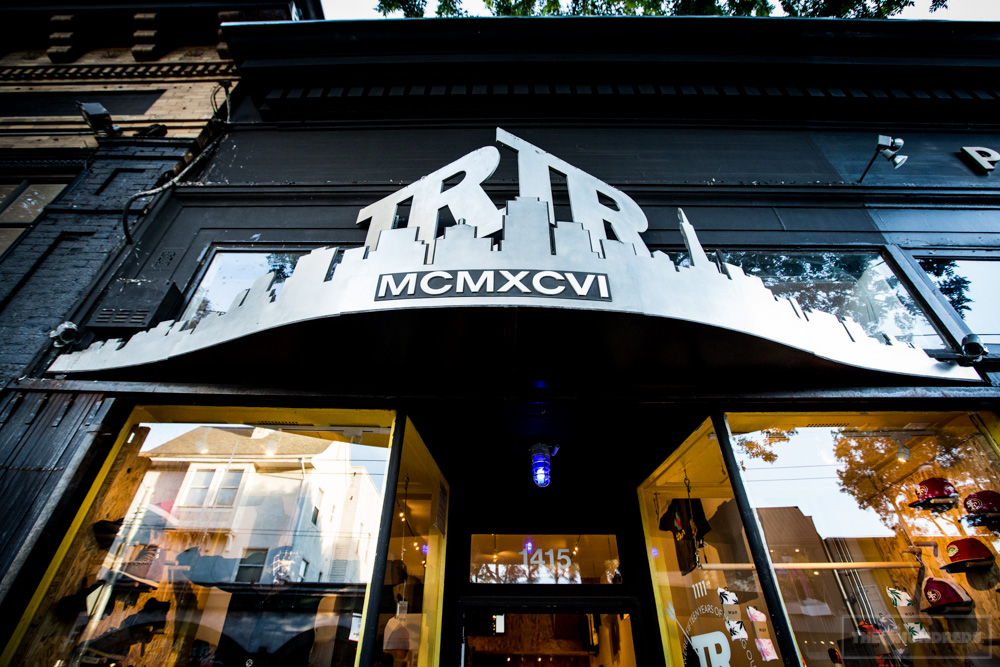 Always lock, stocked, and barreled with the staple graphic t-shirts and Streetwear: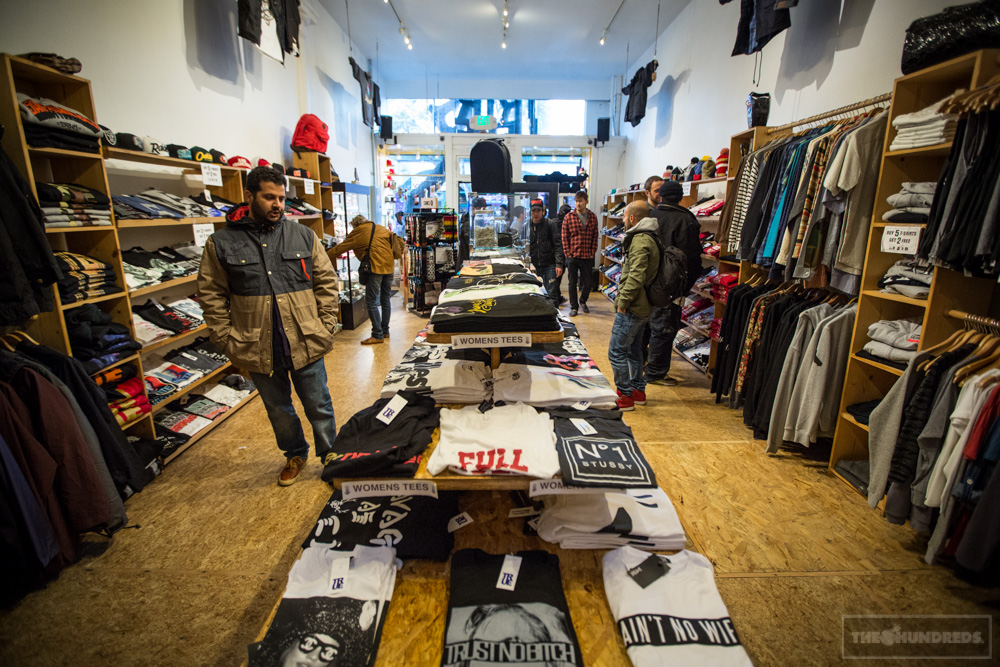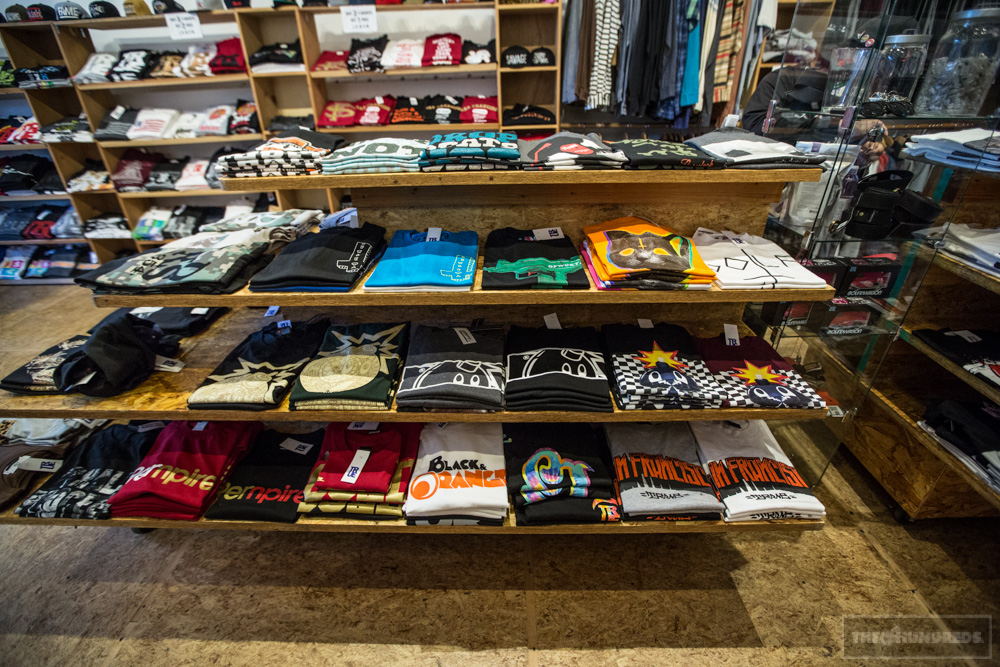 Last stop of the afternoon, to show face at Benny Gold, as the shop gets ready for our collaboration party.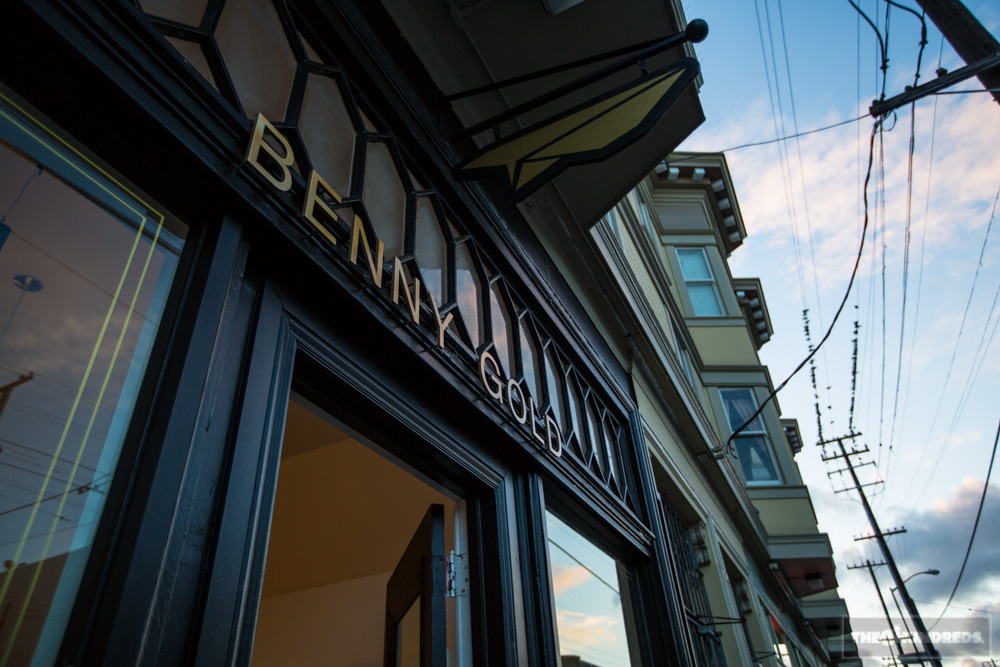 Still holding it down as one of the best boutiques in the city. Such great presentation, all the product feels unique and special. You almost feel guilty for leaving without buying something.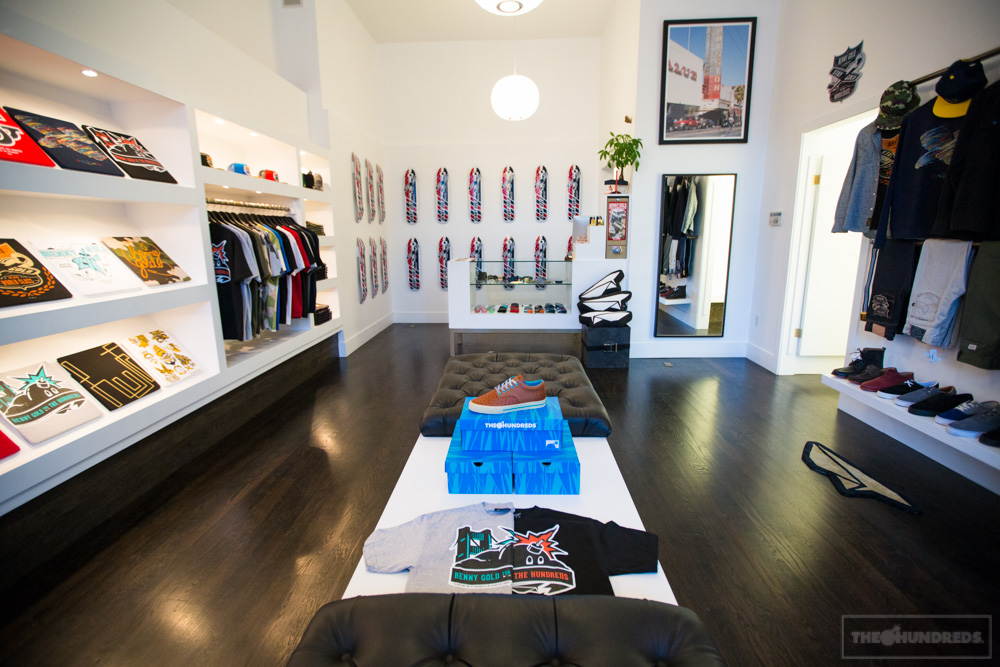 Here are our collaboration shoes with Benny – inspired by San Francisco and the Golden Gate Bridge: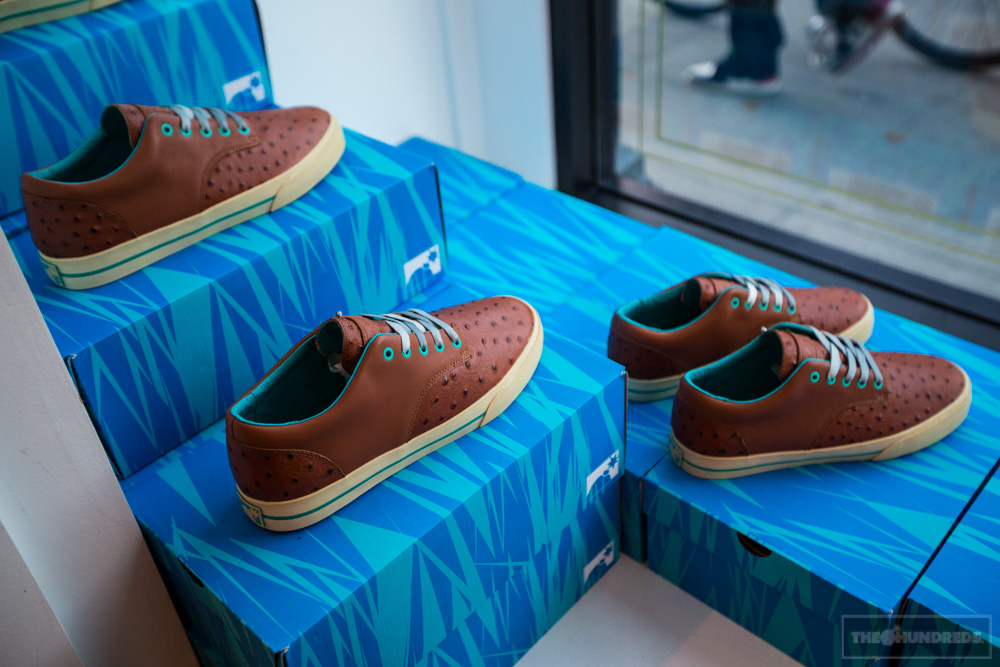 A graphic designer first, Benny's t-shirts are still done by his hand and heart: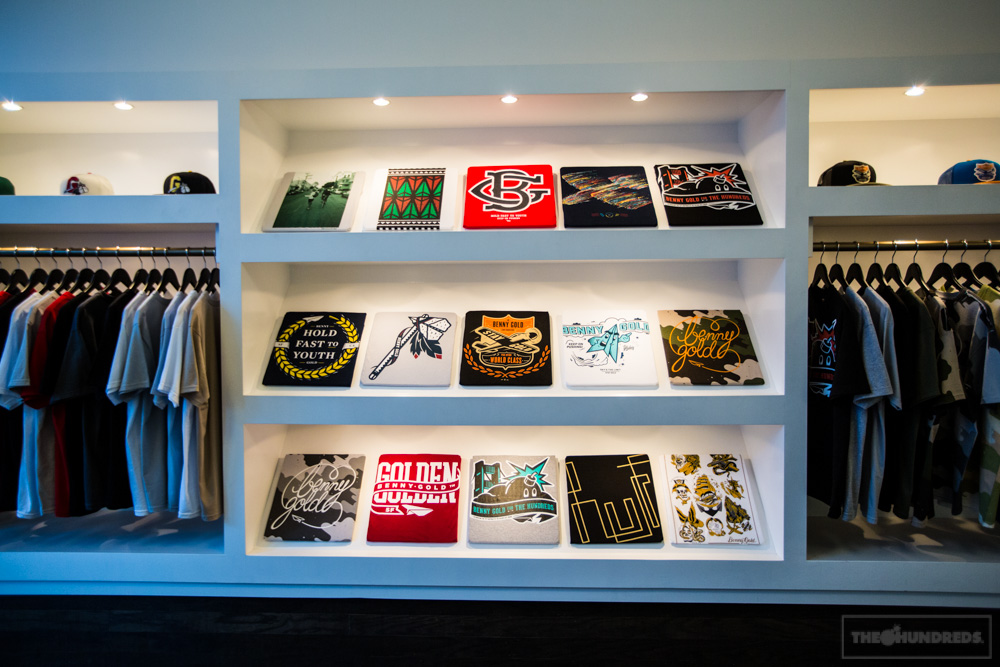 His other love, skateboarding.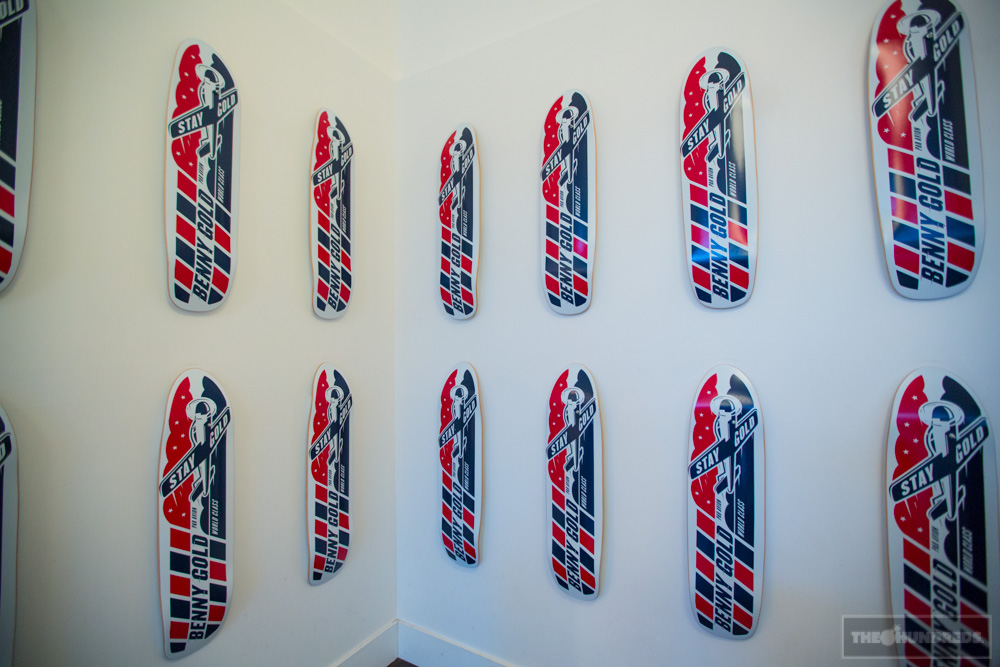 His other other love: Levi: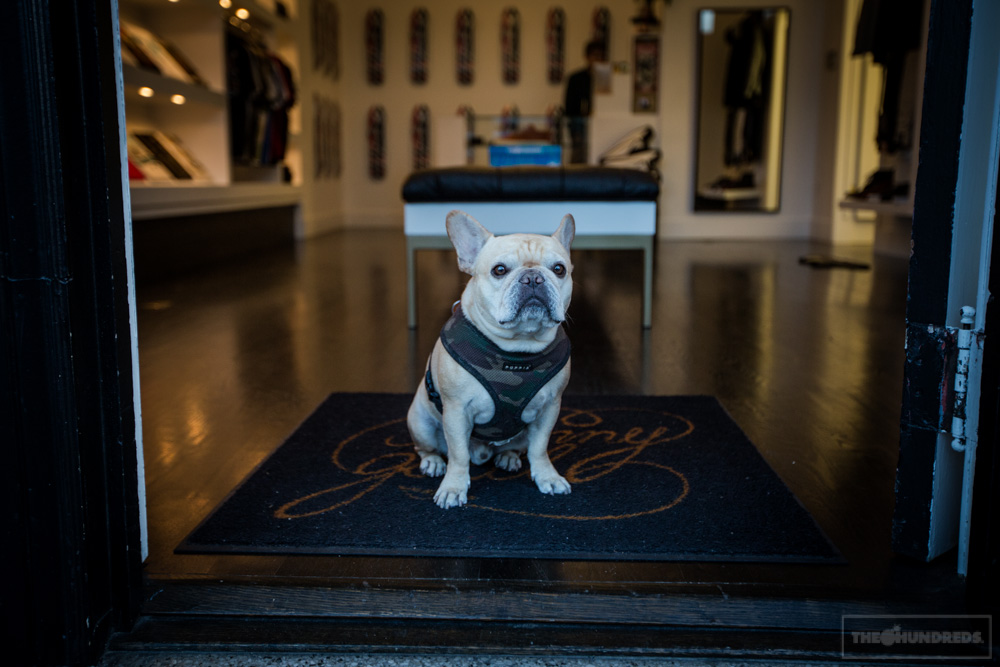 As the sun ducks out, Benny wants to show us his new office and warehouse space just a few minutes' walk from his store.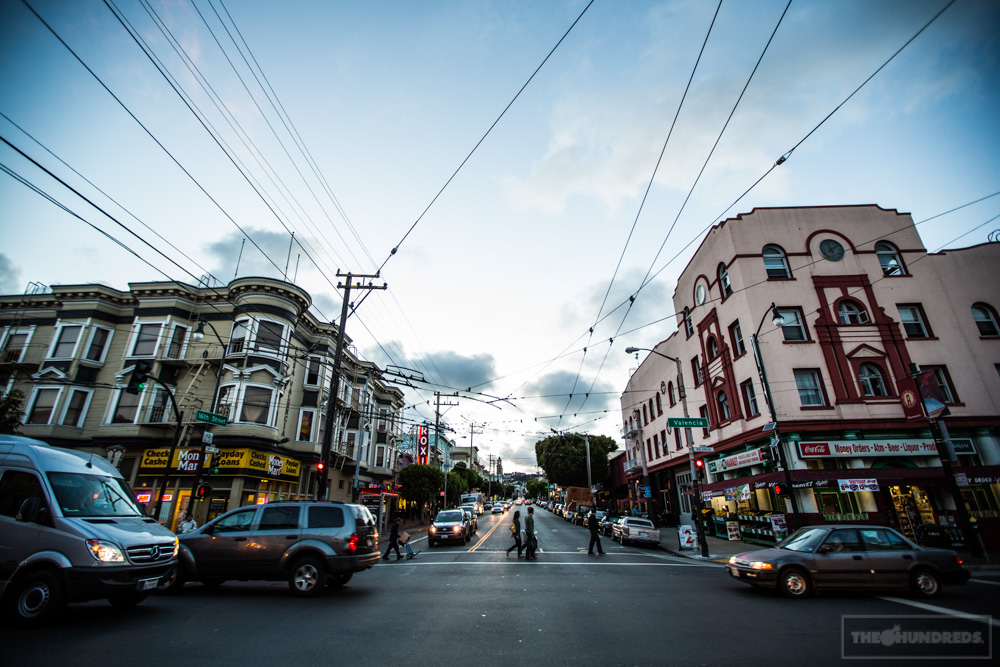 Feels like every time we're here in San Francisco with Benny, he's in the process of moving, or in a brand new location. And this time is no exception. Once again, the designer and businessman is elevating. His new warehouse is going to be home for years to come and it's exciting to see his shipping department alone. Look at all these stockists – each of these parcels of Benny Gold product headed to a different retailer somewhere in the world.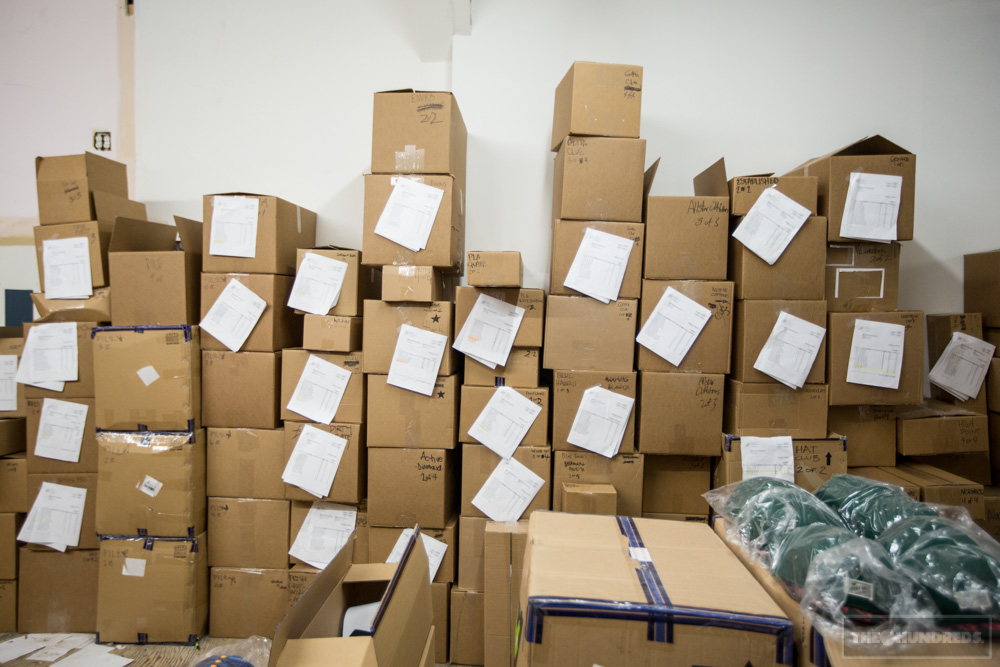 Shows you how possible it all is. It starts with one man, who makes one t-shirt, with one brand name, with one store to sell it to. And it just continues on from there, until one day, you turn around and you're in a gigantic, open warehouse space, full of clothing and cardboard boxes, and you scratch your head and ask, "Man, how did I get here?" That's the magic of what we do.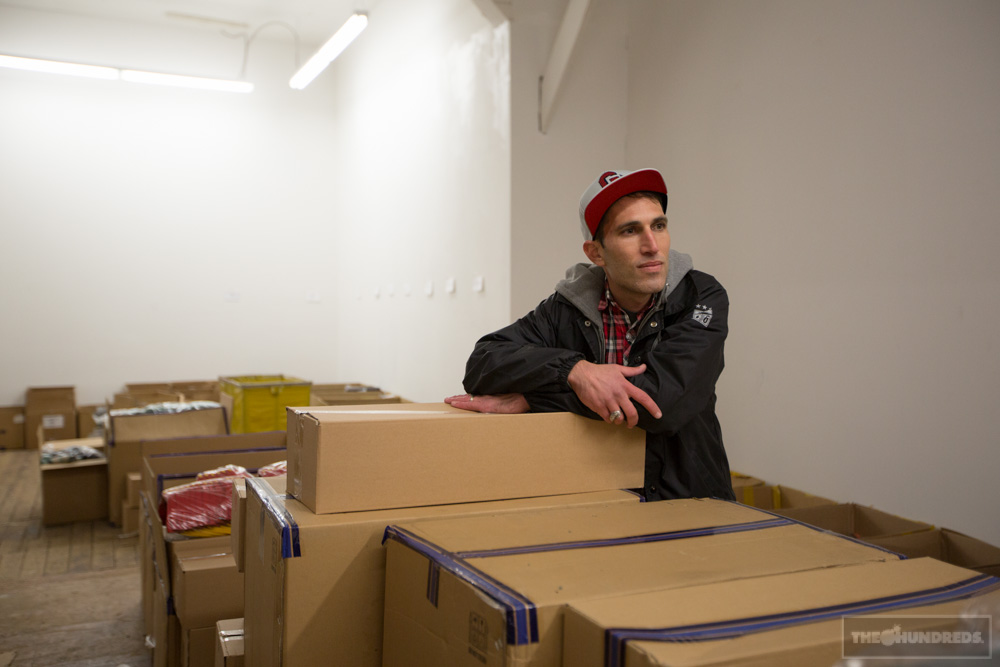 by bobbyhundreds