Tonight I had the pleasure of attending the book release party for Hip-Hop: A Cultural Odyssey, a 16-pound, leather-clad compendium that chronicles the entire history of hip-hop music and culture. The event took place at the Grammy Museum, of which the entire 2nd floor is dedicated to the book and the artifacts that make up hip-hop's timeline: vintage outfits, music video relics, everything from Tupac's writings to LL Cool J's hat. It's all in here.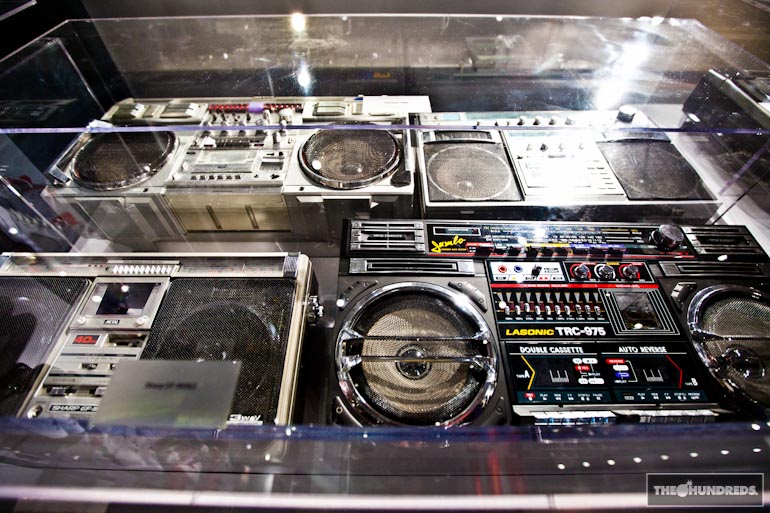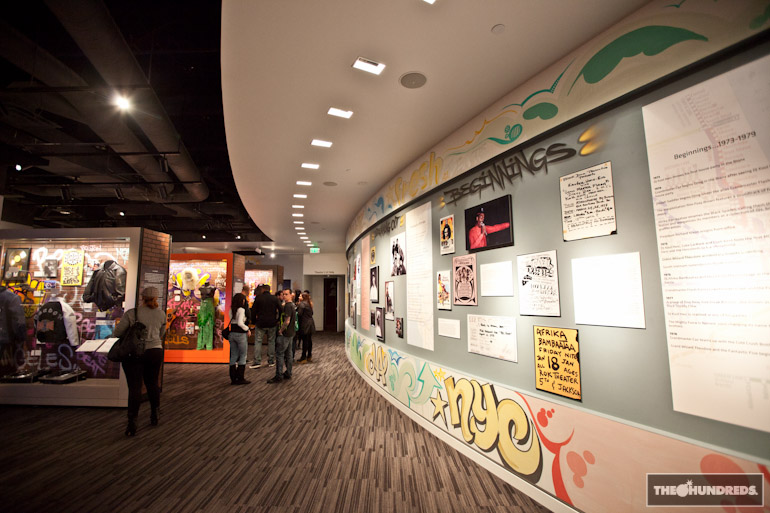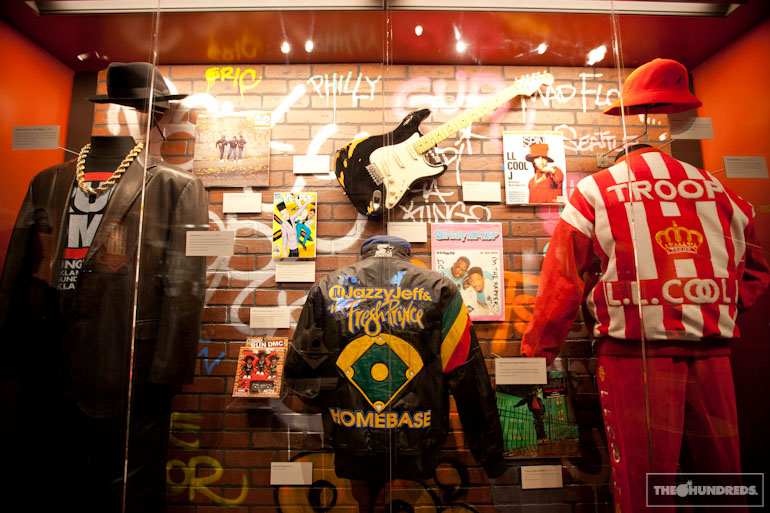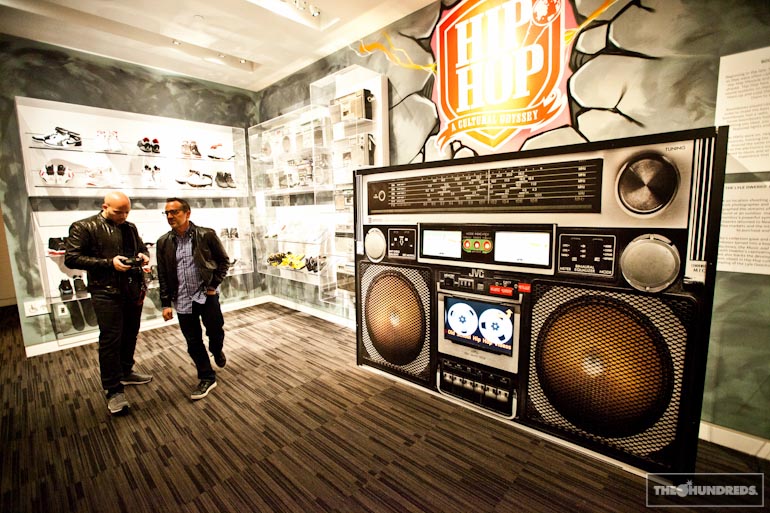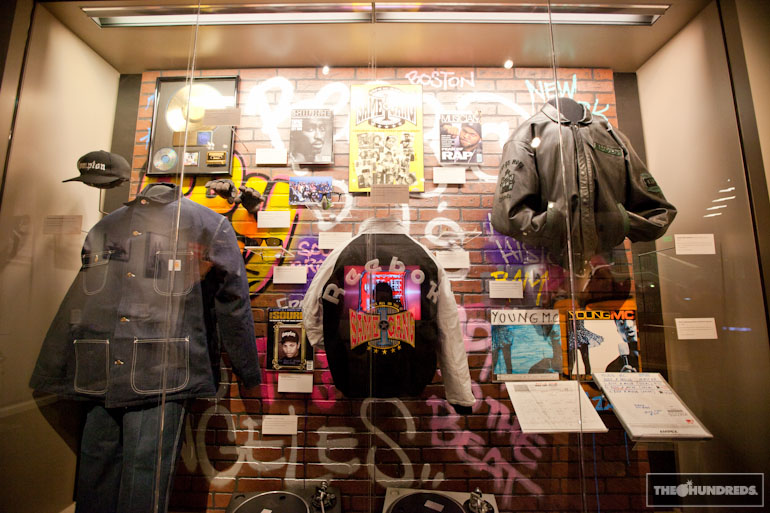 Everlast's sneaker collection: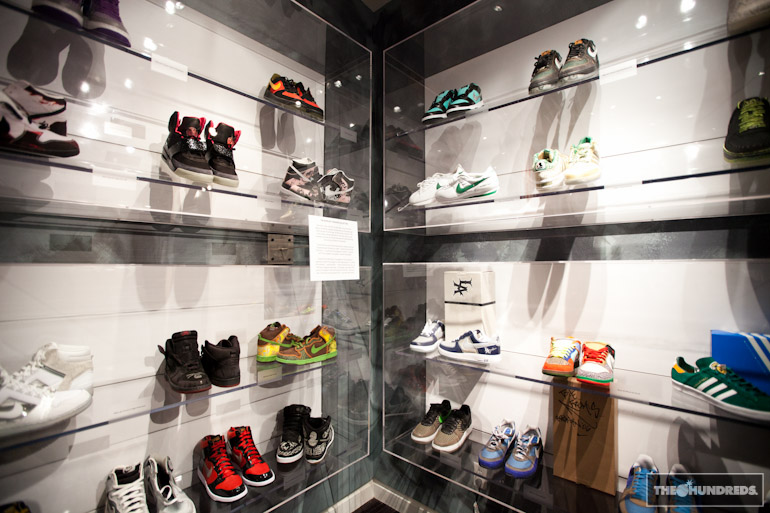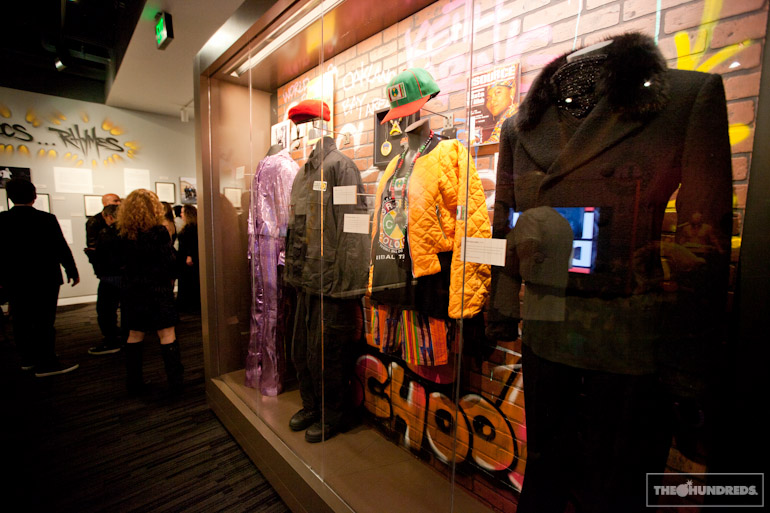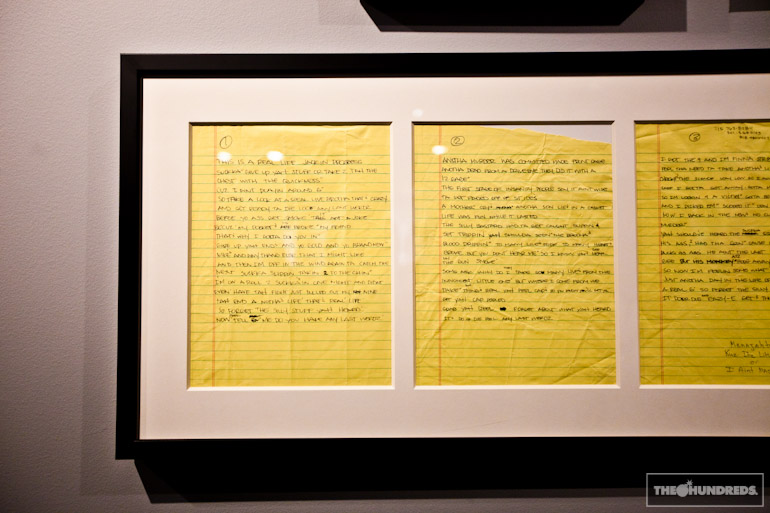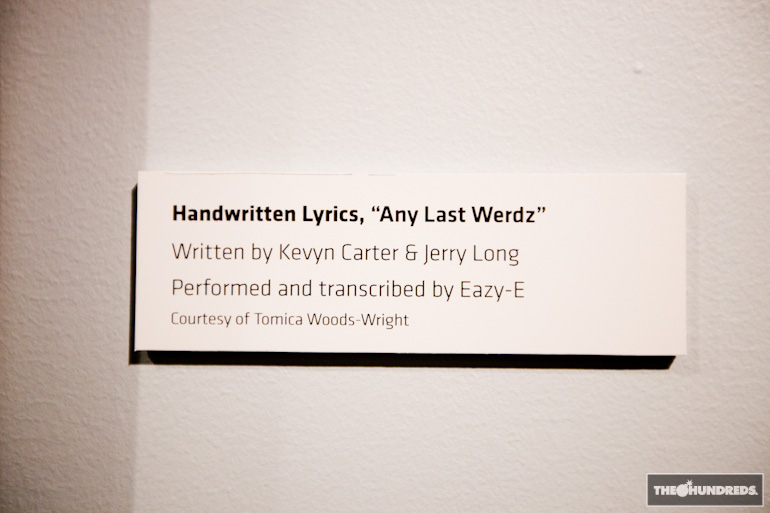 Speaking of which, I'm standing right next to Lil' Eazy E, son of the late, great Eazy E. We take photos in front of his dad's vintage getup, Carhartt prison jacket, Compton cap,.. never goes outta style.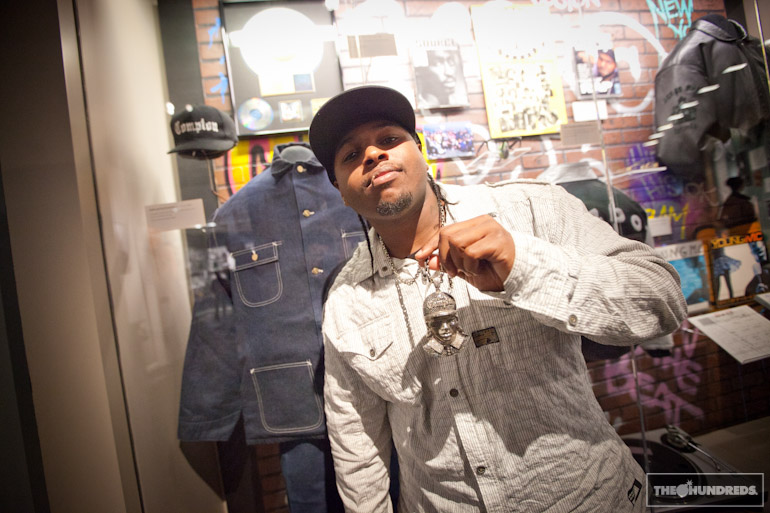 2 of LA's finest: Slick (Dissizt) and Willie T, who just got back from the Superbowl with Snoop Dogg. His phone background is a photo on the field, facing Deion Sanders when he flipped the coin. Now that's access.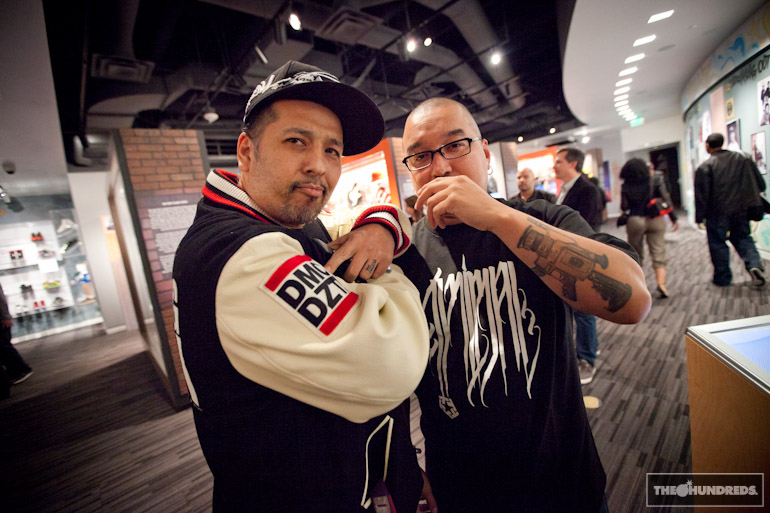 Slick advertises his new jacket with RUN DMC. "All the dealers are gonna love this one!"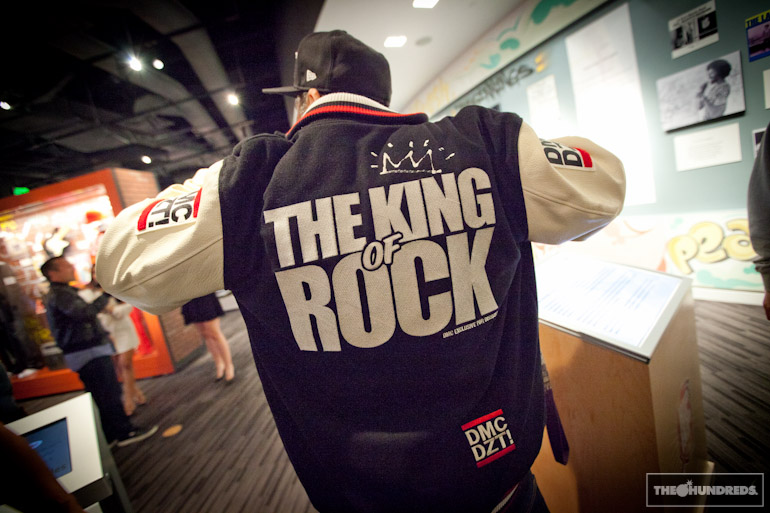 And that's the massive book, this is the anchor of the entire exhibit and night's festivities: THE book on hip-hop, as told by the people who lived it and watched it grow up. Zach Cordner's got his photographs published in here, one of my favorites is his onstage Jay-Z shot at the last Coachella.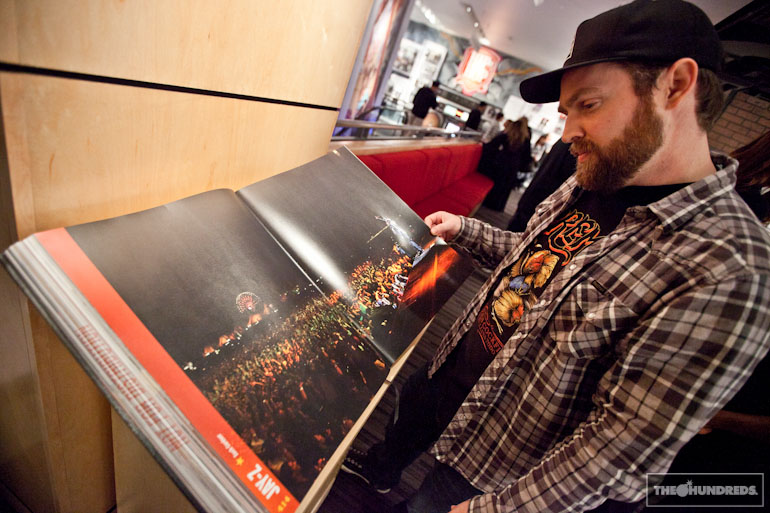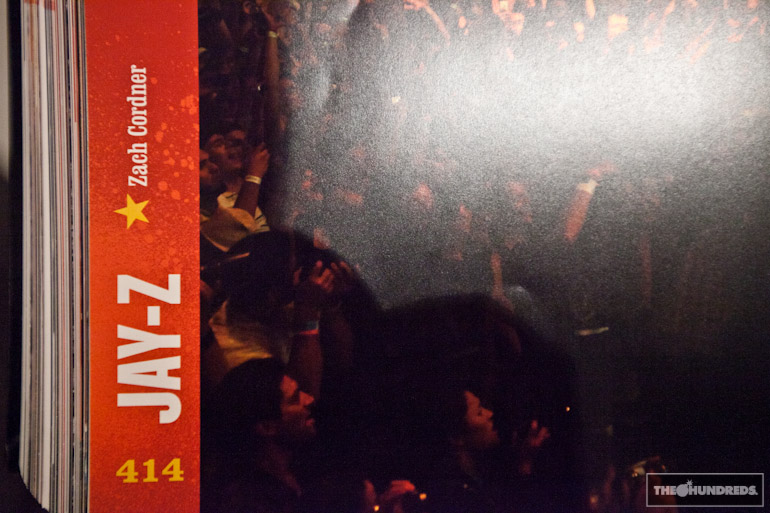 Of course, Estevan's work is dripping off the pages. Here are some of his early photos with Cypress Hill.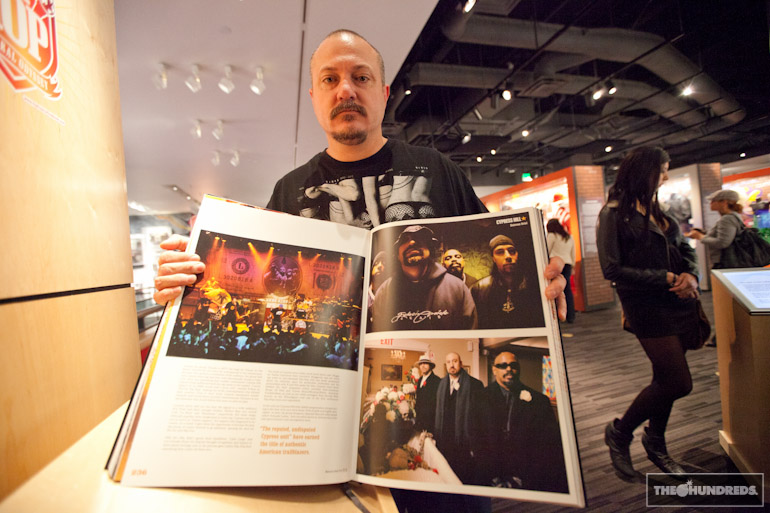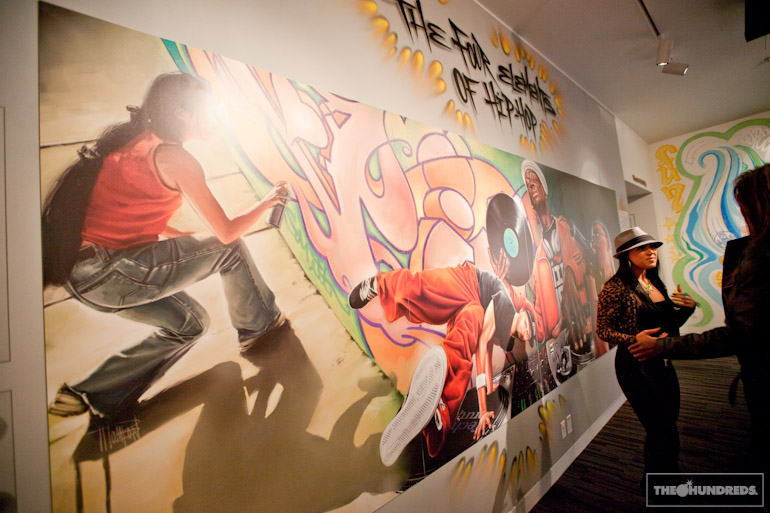 The rest of the Grammy Museum is actually pretty awesome. Too bad I didn't get to lookin' around too much, was too busy looking for the party.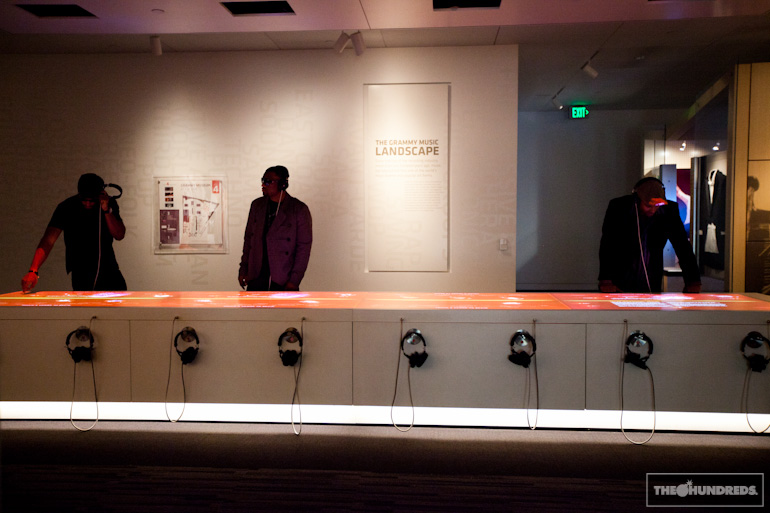 But did take a moment to appreciate these Daft Punk outfits from their Kanye West Grammys performance.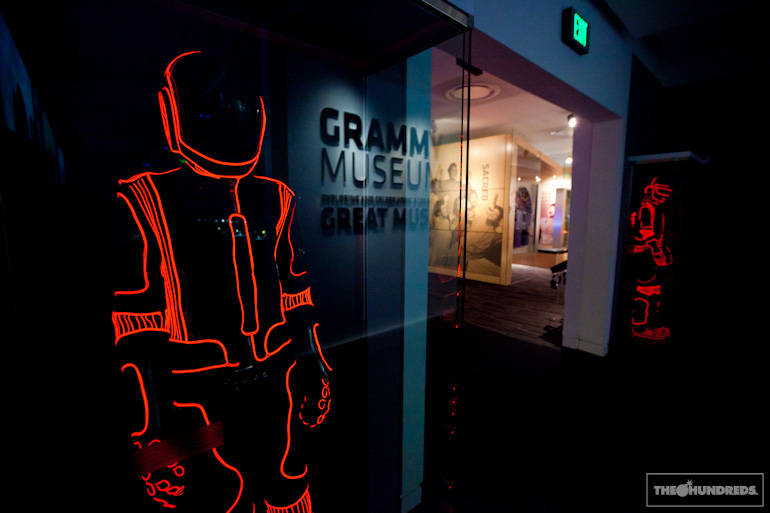 The party! Up on the roof, what a view of downtown L.A. I swear none of these buildings were here yesterday. Mike Tyson was milling around the crowd, just had to throw that out there.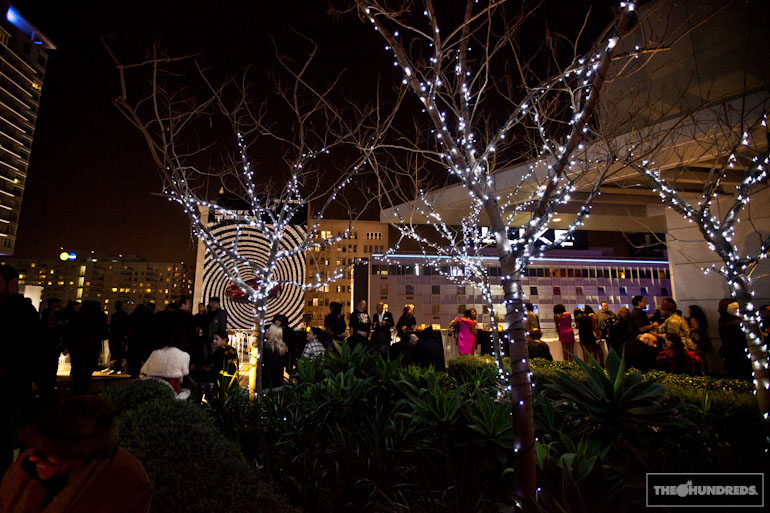 Afrika Bambaataa doin' what he does best.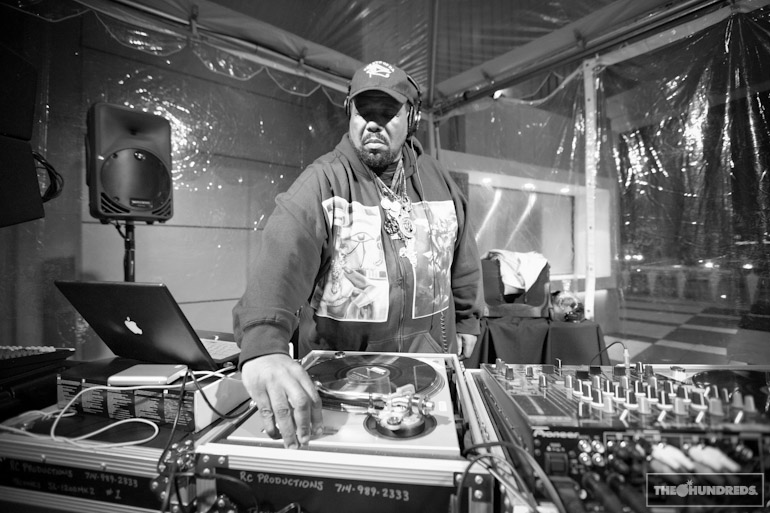 Sons of anarchy. Eazy-E's boy, Ice-T's junior, and Mellow Man Ace's offspring.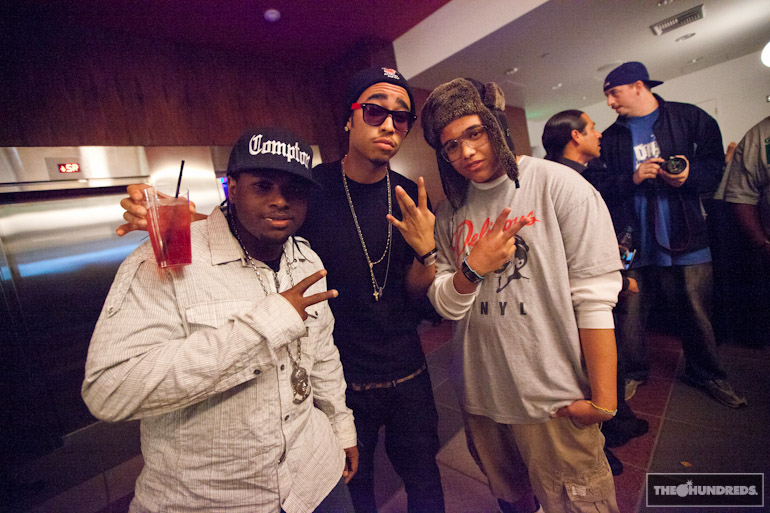 and Lil' Ice's mom, yeah that's right, Darlene! Still so POWERful…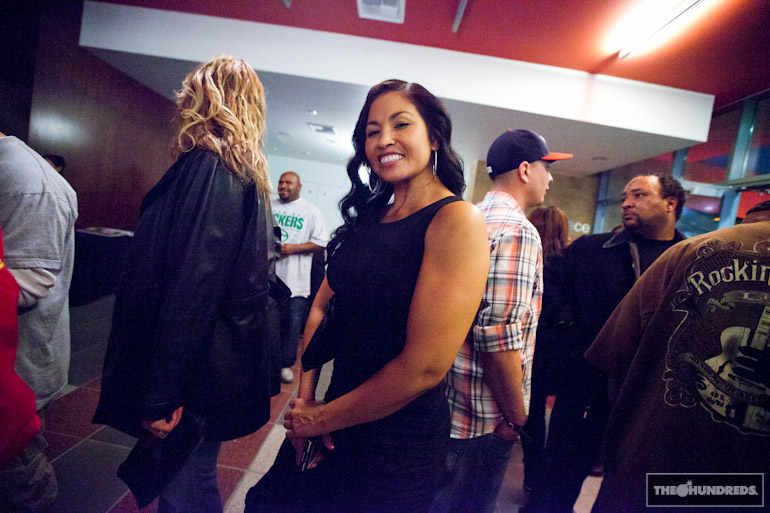 by bobbyhundreds