Say what you want about New Yorkers, because they'll certainly say what they want about you.
If there's one thing that's true about NYC, it's that its inhabitants are never ones to shy away from opinion. And if you don't have thick skin, chances are it's not the opinion you want to hear.
The months leading up to The Hundreds New York's opening, Ben and I were brainstorming how to promote the opening of our 3rd flagship store. With any other location, it can be a little more straightforward. Maybe a grassroots campaign or an online blast. But as we walked around downtown on a late night out, it was clear to both of us that a simple sticker and wheat-paste street bombing campaign wouldn't suffice.
How long does a sticker, ANY sticker, last in New York? Whether it's the city cleanup crew or a lone drunk hater, it takes a typical weekend to find the stickers picked at and sliced on street signs, or posters half-torn and defaced. It's the nature of the game, it comes with the territory.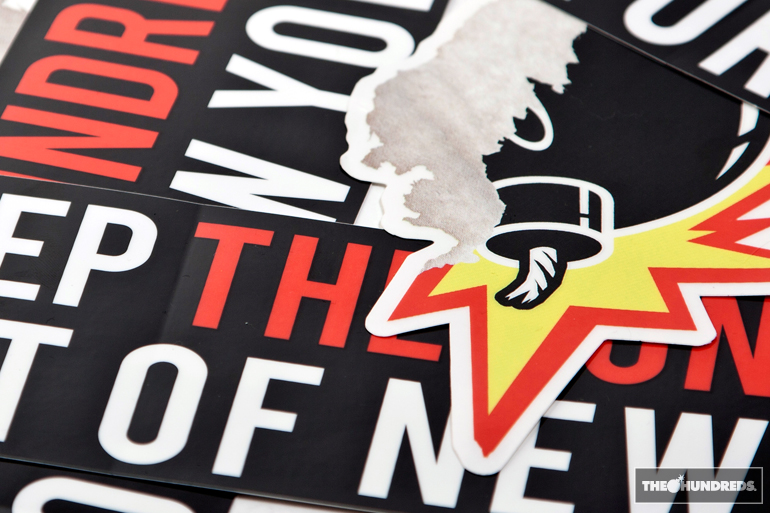 So the answer was this. Why don't we beat 'em to the punch? The Hundreds, after all, is a West Coast streetwear brand stepping foot into New York. We were asking to get sneered at. In fact, we welcomed the welcoming.
We initiated a street marketing campaign that involved our usual The Hundreds logo stickers, but designed to look as if they were already clawed at and ruined. We also instigated a program called "KEEP THE HUNDREDS OUT OF NEW YORK" on bumper stickers, giveaway t-shirts, and posters wheat-pasted around New York City.
Over the weeks, many New Yorkers bore witness to the "hate" as it unfolded across the boroughs, and many of you even sent in pictures with curious emails attached. (And a big thanks to everyone who steadfastly aligned themselves with us, having been convinced that we were "under attack.")
Anyways, whether or not it did anything to raise brand awareness or usher our retail presence into New York, it was a fun campaign for us to work on. A New Yorker friend of ours recently told us a big secret of The Hundreds' success was that we never took ourselves too seriously, and even moreso, we never bothered to heed the hate spewed our way. And for the most part, it's truth. So keep on hating, and we'll keep on creating.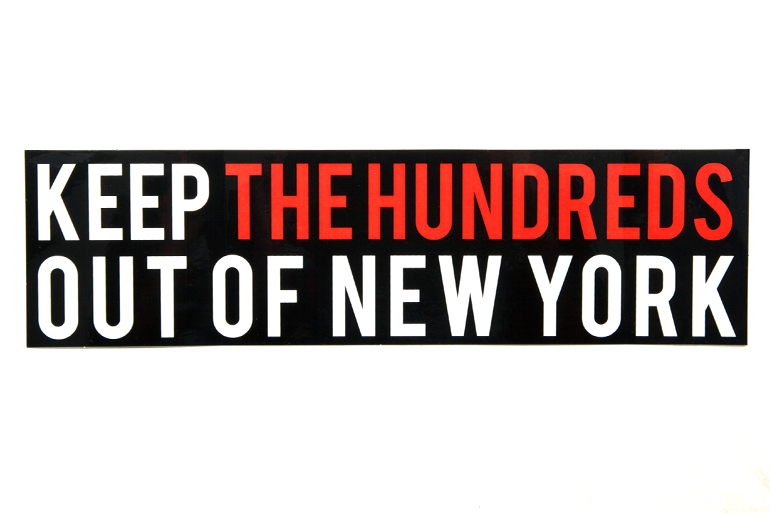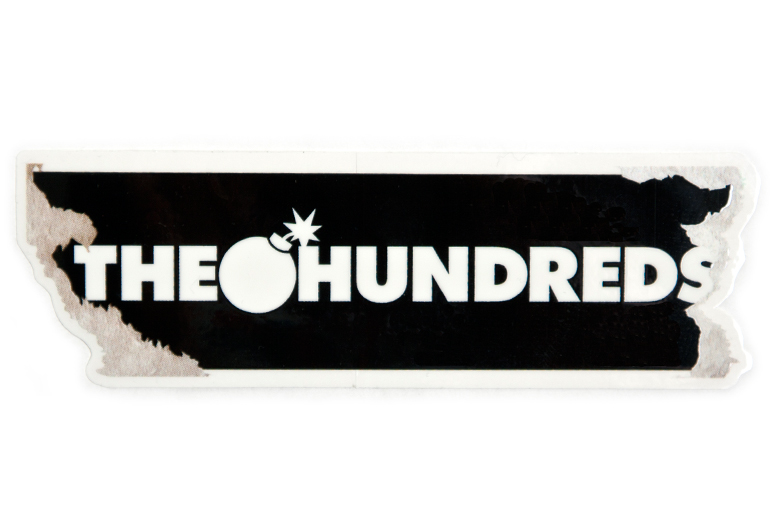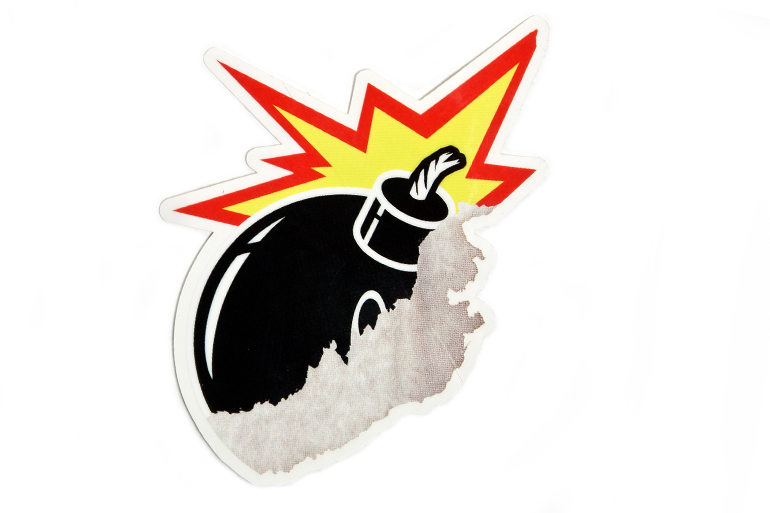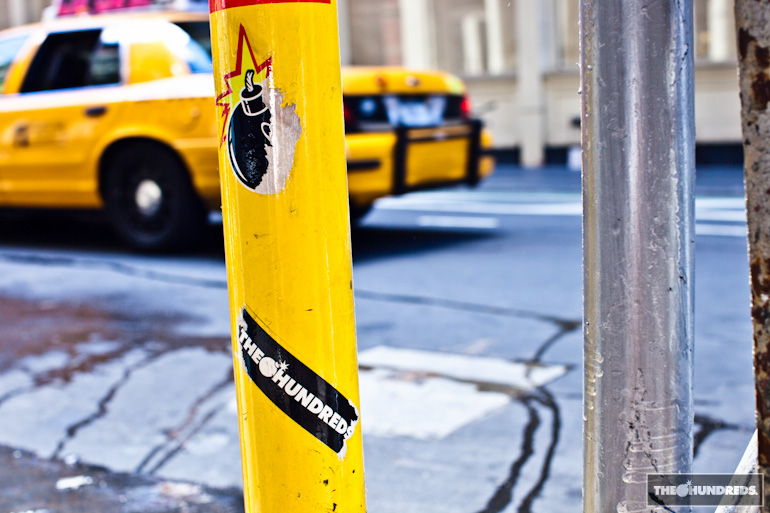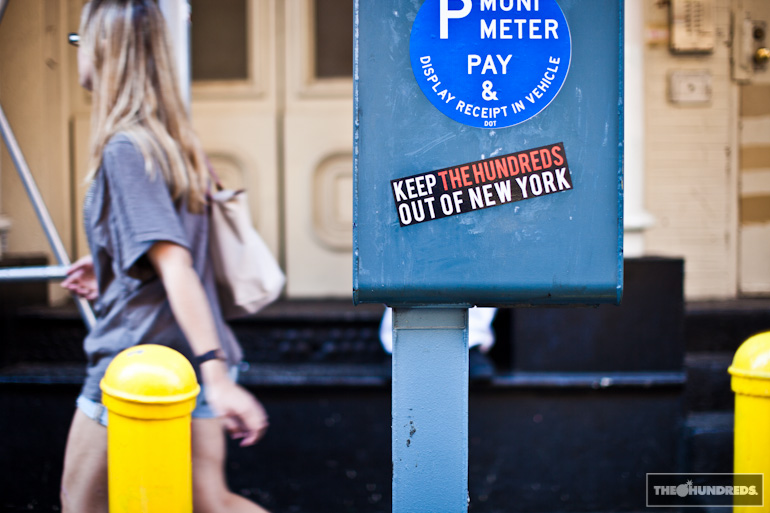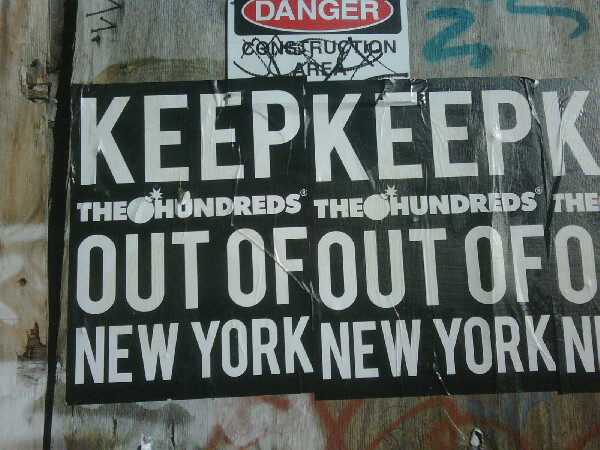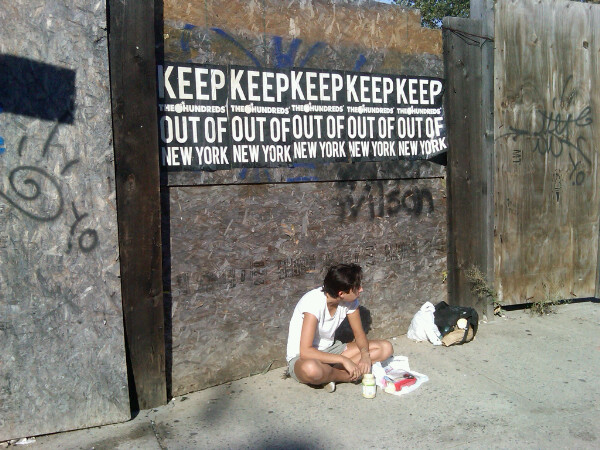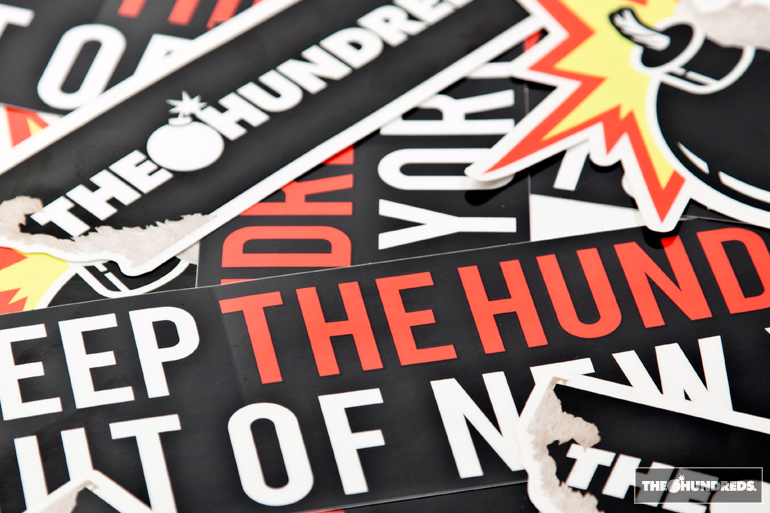 by bobbyhundreds