My man Frankie's studio is conveniently located in Mong Kok, which is Hong Kong's hub for the factories, fabric district, Sneaker Street, aaaaand massage parlors/saunas/hourly hotel rooms/pink neon lights/gonorrhea/unwanted pregnancies.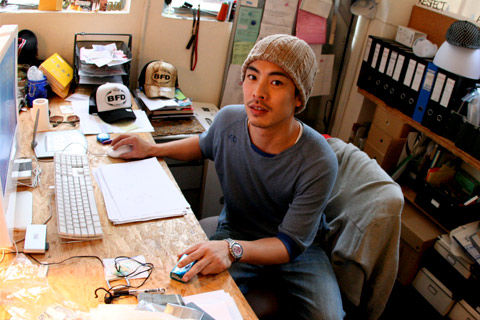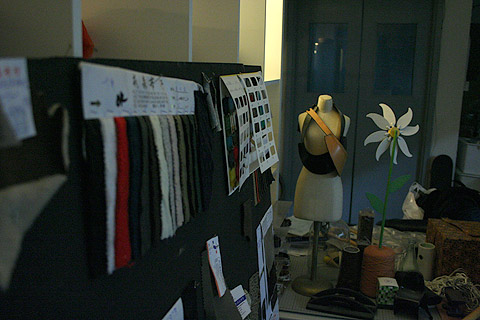 Frankie's the industry's mad hatter, the one-man/one-stop-shop for the best brands' hat needs. Yeah, the Asian market is still obsessed with the trucker cap and button-back. Just as weird as it is to see someone in the States rocking a trucker cap these days, it's the same idea here for New Eras and fitteds. Virtually nonexistent.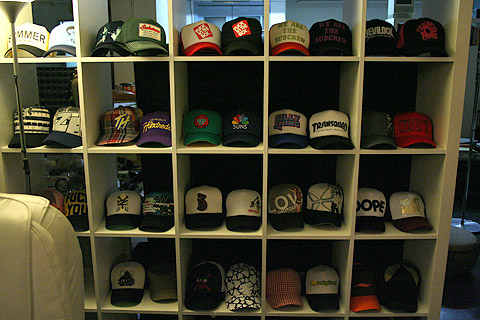 Hey, there's Tony from Milk Magazine…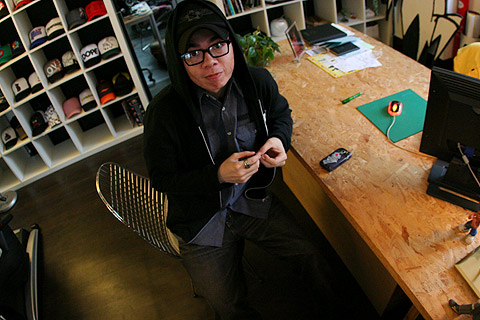 …which is also a trip. Since the streetwear mags come out weekly here at every corner newsstand in town, costing roughly a U.S. buck apiece, the internet hype is also conspicuously absent. (In fact, even Instant Messenger is dead here *gasp*). Of course, there's still hype, but generated in print. And those magazines ultimately determine what's hot or not in not just fashion, but all youth culture. Milk is the biggest "street" publication here, and this week's cover/campaign was devoted to Coca-Cola's ZERO launch here in HK. In a country where McDonald's employees' uniforms are Silly Thing trucker caps/tees and Red Monkey denim, I guess it's not that big of a surprise. But you gotta wonder if this stuff would ever mesh well with mainstream America. Oh wait let me think about it..NOPE.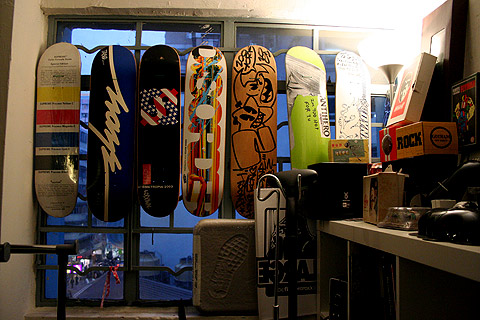 Frankie also runs Subcrew, which is personally one of my favorite brands out of Hong Kong. Their basic trucker cap, seen below, can't stay on the shelves. You also have a sneak peek at Frankie's first fitted for Subcrew. This is where the tide turns.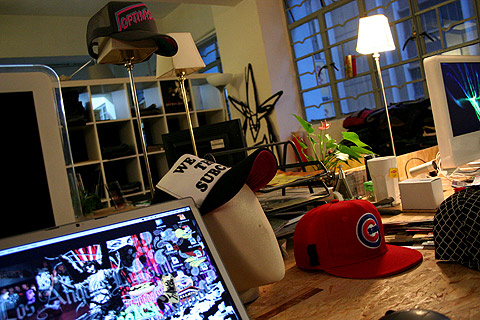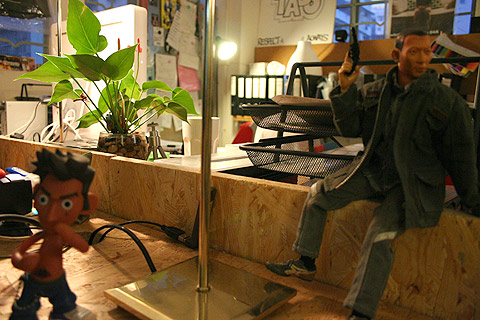 by bobbyhundreds