Studio soundstages always seem a lot smaller in person. The television cameras are generous, amplifying tight angles with copious lighting and strategic lenses. But onset at Fuel TV's "Daily Habit," the space feels especially constrained today, and that's because it's trying to harness a big Rock & Roll sound. The tunes are courtesy of Hanni El-Khatib and his partner Nicky Fleming-Yaryan, and while their names are complicated, their post-garage rock is no-nonsense. It's bleeding of raw, honest early punk, but straightened with classic folk storytelling. Casual radio listeners may find Hanni's music not unlike the White Stripes, let's say, or The Strokes. But let's be clear, his music is very much his own. Singer. Songwriter. Producer. Jack of all instruments.
That shouldn't come as a surprise considering Hanni's profound versatility, and I'm not just talking music. Some people are good at a lot of things, or very good at one thing, but he's the guy that's exceptionally skilled at everything (including stealing your girlfriend's gaze). "I think it all inspires me creatively. I sort of feel it all blends together for me," he points out, circumventing the heart-throb crack. The streetwear, skate, and design community would be most inclined to recognize Hanni's work as the former Creative Director for HUF, an organic extension from skating the streets of San Francisco. "Skateboarding has probably been the biggest influence on my life in general. Skate videos exposed me to a broad range of music when I was young. I could always count on discovering new music from them." He pauses before continuing, "I also love how pure and simple skating can be. I try to apply that same philosophy to my music."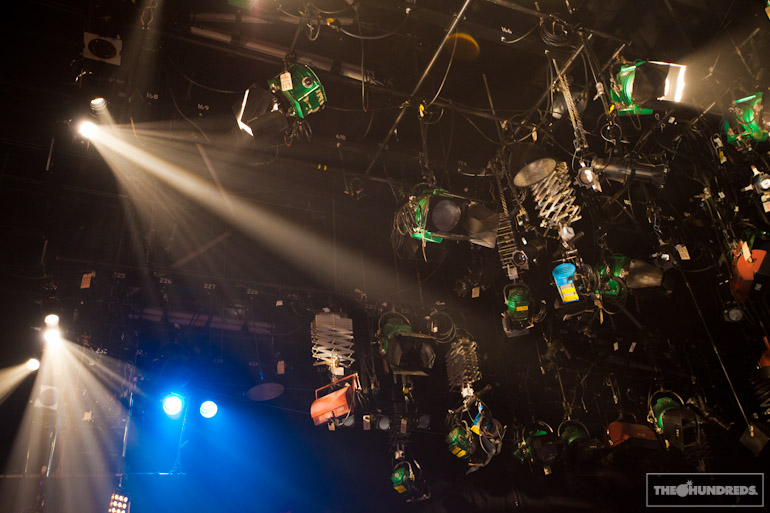 The crowd slowly files into the Fuel studio – I'm not entirely sure if they're staff or handpicked fans, but they're all very happy to see Hanni and the enthusiasm erupts as he starts laying into his guitar. One thing about Hanni is that you have to see him perform his music live, because the man sings with an earnestness that no iTune can replicate. He takes you on a tour of his life; the songs are built like tortuous tales of rigor and debauchery; a rollercoaster of bitterness and despair and love. "These songs come from all over the place," Hanni remarks, "Sometimes they're from first-hand experiences and other times it could be an experience that a close friend might be going through. I also like to write songs that set a mood or vibe and that's when it's less specific and more about putting random thoughts and ideas together. It really depends on how I'm feeling when I start writing."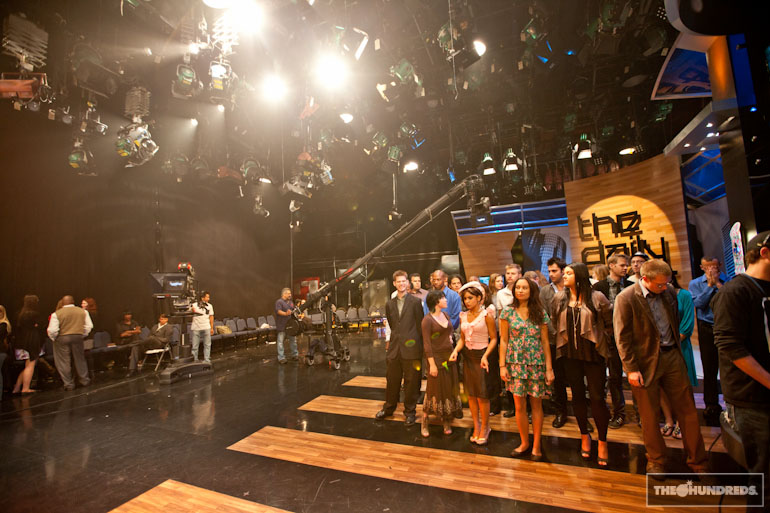 About an hour back, Hanni and I were standing in this empty studio alone, taking in the vastness and wallowing in the calm before the imminent commotion soon to follow. "It's crazy to think that we started out playing in Los Angeles over at the Kibbitz Room, and now this," he gestures towards the gawking cameras and boom mics. He's right, and his rapid ascent into the mainstream consciousness is about to get another boost, as his track "I Got a Thing" lays the backdrop forthe new Nike ad campaign premiering during the NBA Finals. "Things have kinda just been snowballing for me as of late. I mean Nicky and I have been playing shows non-stop for the last couple years and for these types of opportunities to be happening all at once is pretty nuts. I'm gonna try to not let it affect me any differently and just keep my head down and play music. My album comes out in September and we're on the road from here on out. It's gonna be a busy year."
The music grows, Nicky drums voraciously, Hanni's hair falls, and the girls in the front row are breathing differently. At this point, the cameras could be a thousand miles away, Hanni's doing this for himself, this is his tale to tell. Yes, it's gonna be a very busy year.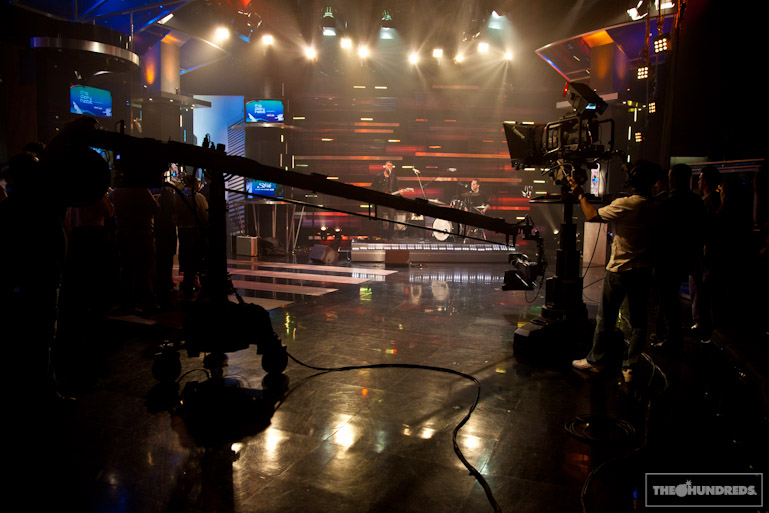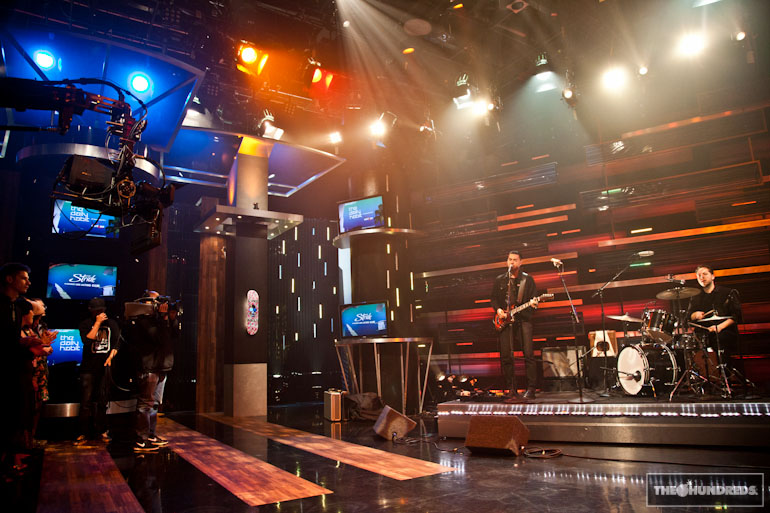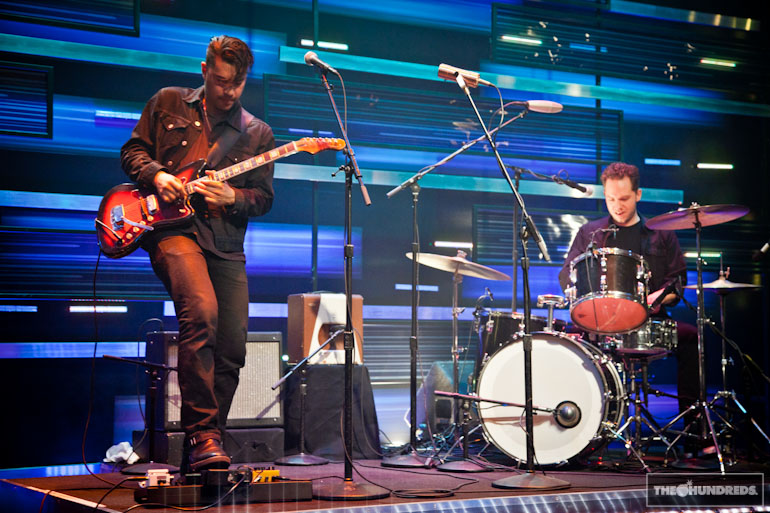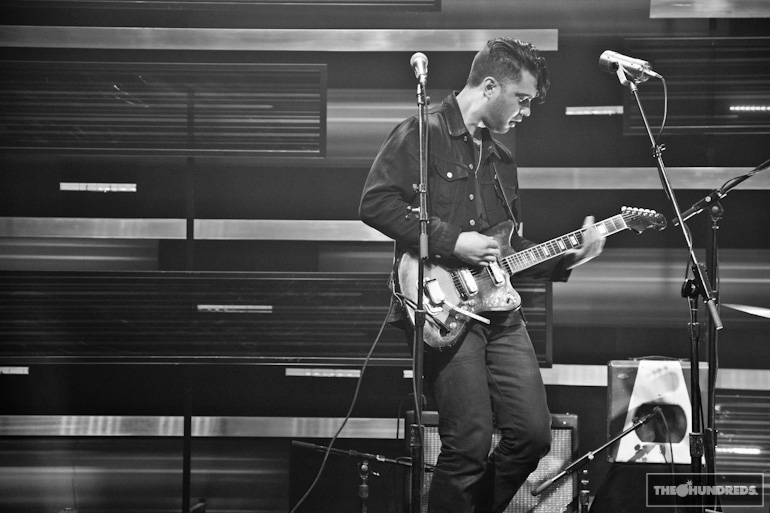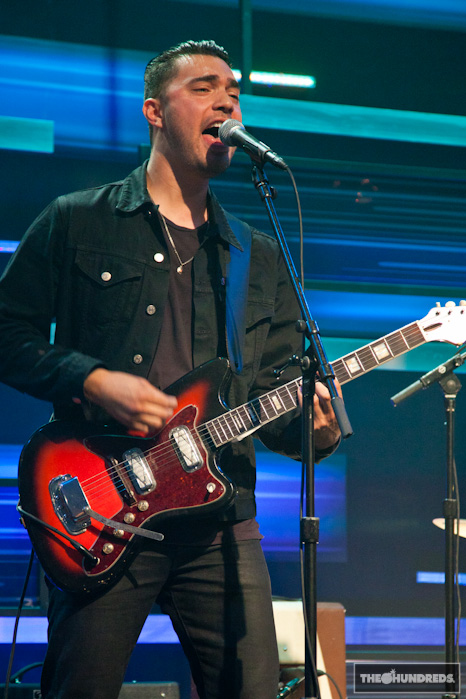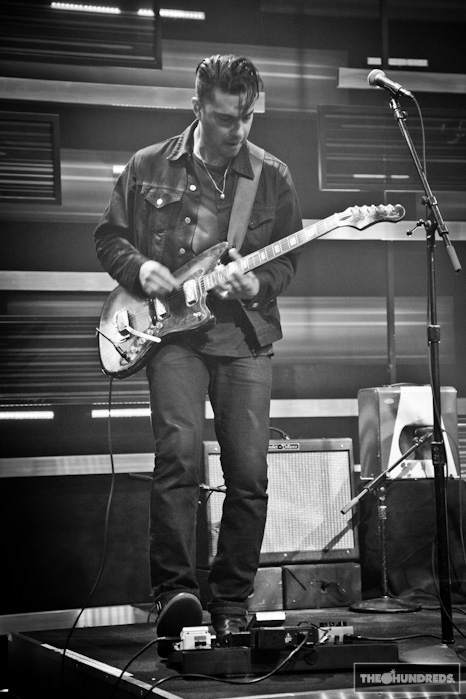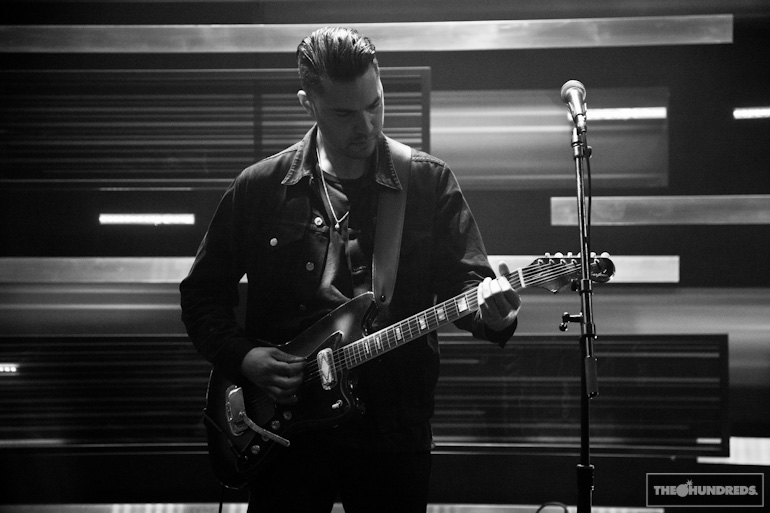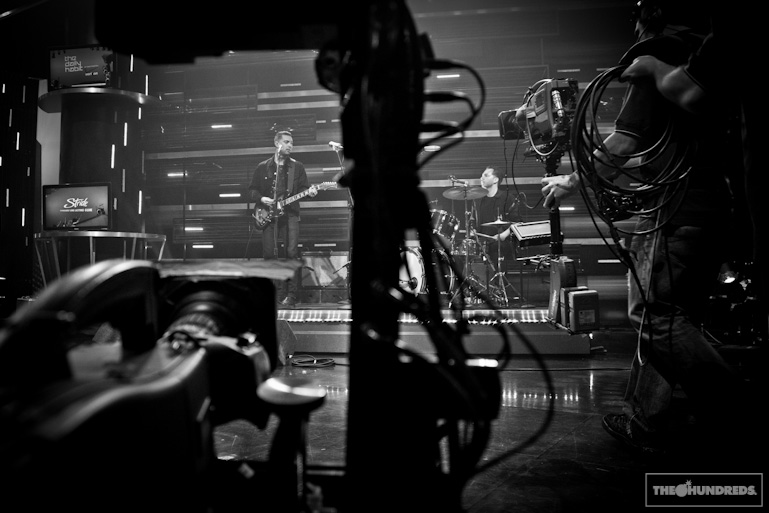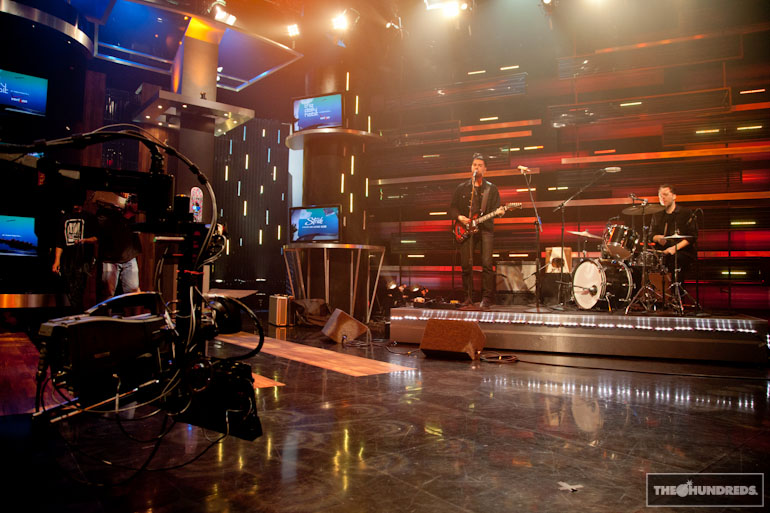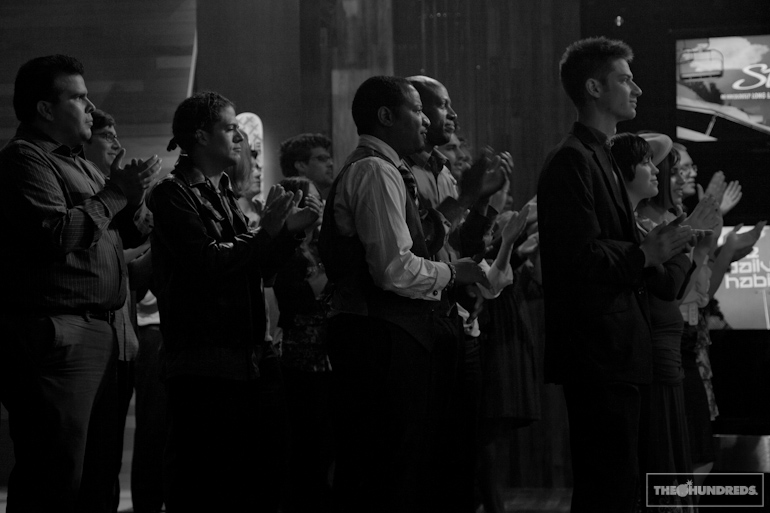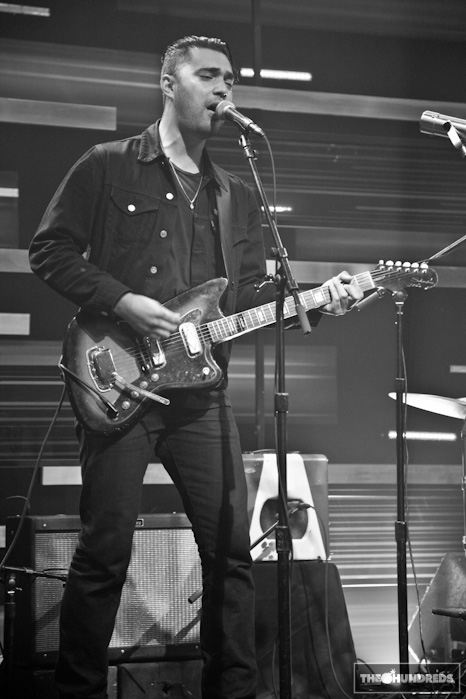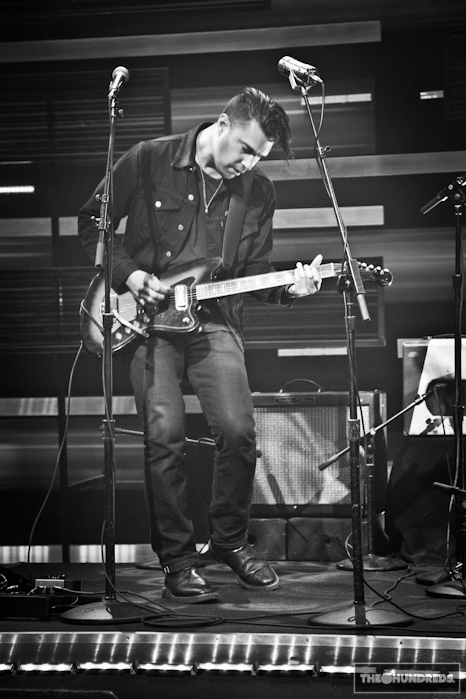 by bobbyhundreds
video by Fuel