The gloves are off. Following up their Spring 2014 lookbook shot on-location in Colombia, Hall of Fame is back for the Summer with another culturally-rich docu-style lookbook that follows a day in the life of LA native professional boxer Zachary "Kid Yamaka" Wohlman. NYC-based photographer Akira Ruiz, who has shot previous lookbooks in the past for HOF, followed Wohlman as he trained for his May 17th victory against Eddie Cordova at the Forum. Kid Yamaka's training ground and homebase happens to be Hollywood's famous Wild Card Boxing Club, where Boxing Hall of Famer Freddie Roach holds down the fort and trains Wohlman alongside veteran Eric Brown (he's actually the first amateur boxer that's ever been taken on by Roach). The narrative-laden campaign reflects HOF's comprehensively curated sports-storytelling style.
View the full lookbook here and read Wohlman's compelling story of challenging life experiences, rehabilitation, purpose, and newfound direction that led to and fuels his boxing career here.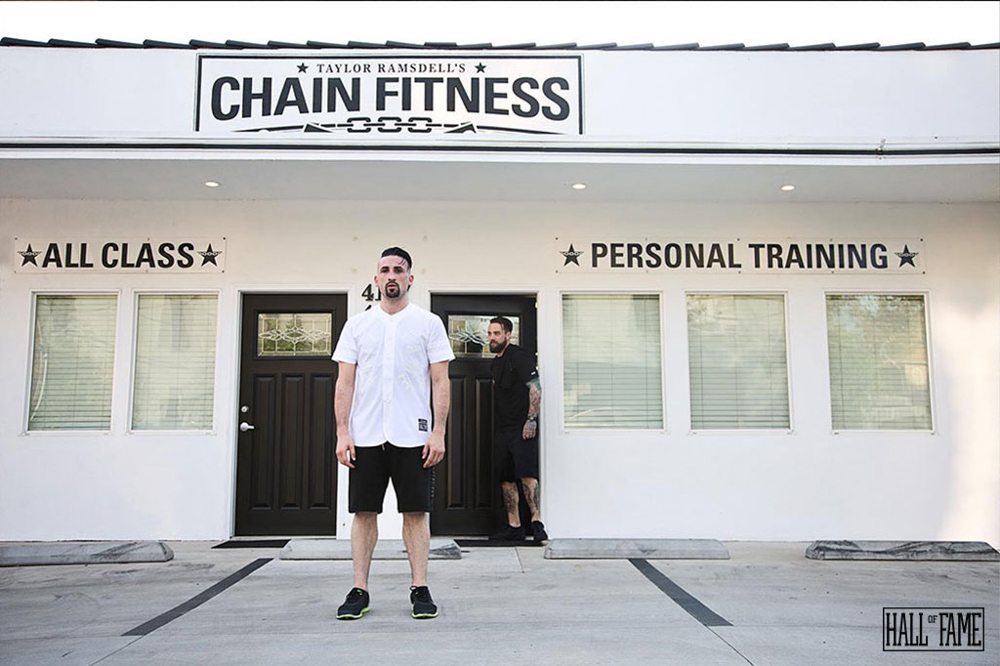 Where their Spring '14 campaign meditated on Colombia's mountainous terrain and sports lifestyle featuring a gang of locals, Hall of Fame's Summer 2014 does not disappoint. Wohlman's coach Taylor Ramsdell and Russian boxers Anton Novikov and Konstantin Ponomarev and the rest of the crew is laced up in HOF throughout the lookbook.
The collection – which consists of athletic-inspired T-shirts, tanks, shorts, and jerseys, with bucket hats and snap backs – will be available at Hall of Fame stockists starting tomorrow, June 6, including 3 of The Hundreds' flagship store locations (THSM, THSF, THNY).