It's unfortunate that superior design, attention to detail, high-caliber materials, and definitive branding are largely overlooked in the Streetwear game.  I mean, let's be real.  How much of what we do is fueled by hype and celebrity and Internet distortion and corporate industry puppeteers?  Look around and you can shoot 'em down, one by one: the brands that are built for today, gone tomorrow.  The designers who are only recognized because their workmanship drips off the backs of rappers or of-the-moment pseudo-celebs.  And then there are those who are built to last, with vision, smart product range, clarity of story… a concise and honest direction… and maybe most importantly, just some ol' fashioned good design sensibilities.
It's not that it doesn't exist.  Sure it does, but the marketplace undervalues it, overlooks the greatness, in the pursuit of the fastest and cheapest dollar. And the easiest way to separate the boys from the men is hindsight.  Stick around for 10, 20 years, and see who's still standing strong.
I hate it.  It drives me crazy.  We are Streetwear, we shouldn't have to play by rules or heed a trend or pander to the cash register.  We exist because we bucked the system and eradicated the norm. From convention's ashes rose our voice, our platform, our cause.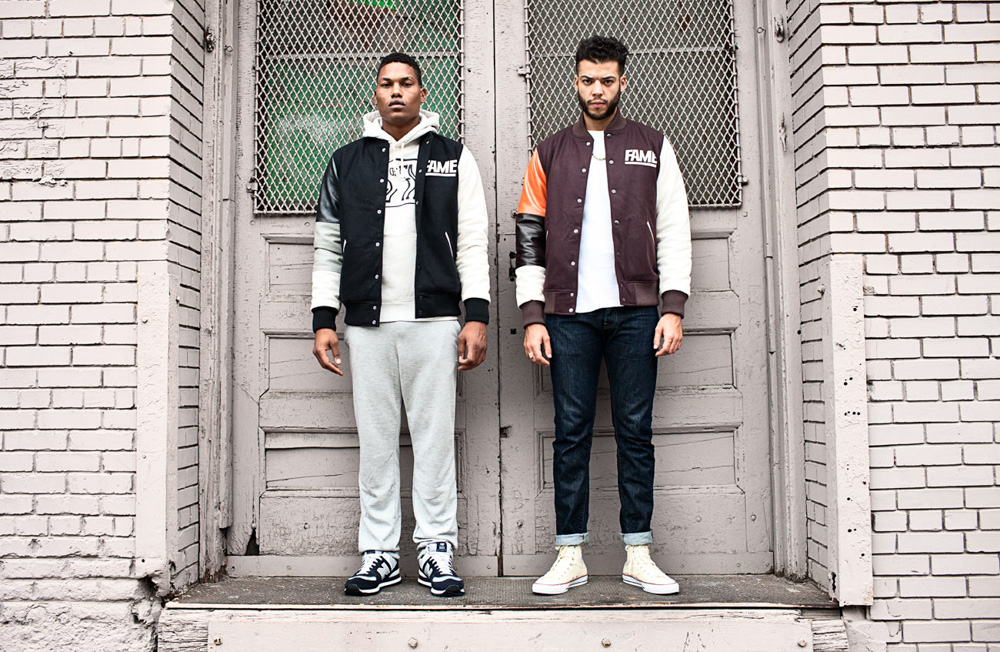 Back in '07 this brand and store  Hall of Fame  happened.  They were – and are – friends and family of ours.  Arsen, Greg, Vlad.  The guys started off selling hats on Fairfax and having a complementary brand to go along with it.  In 6 years' time, they quietly and stealthily moved through the ranks, doing things their way, being strategic, like a gentle giant stealing through the woods.  Until one day I looked up and really considered what was going on here and realized that Hall of Fame had become one of my favorite Streetwear brands.  Ben felt the same.  We believed in HOF so much that we brought it into our flagship stores to hang alongside our own offerings.  That good.
For me, it comes down to the design, which is anchoring the overall brand story.  Again, a rarity these days, to see something so well put-together and comprehensive.  I'm not even a big sports guy, but I'm drawn to it – because it's so damn well curated.
This upcoming Holiday 2013 collection is no different, now on sale at Hall of Fame's flagship store in Los Angeles and authorized stockists worldwide, including The Hundreds San Francisco, The Hundreds New York, and The Hundreds Santa Monica.  The lookbook was shot on-location in SoHo and Tribeca of New York by photographer Akira Ruiz and styled by Liana Alexandra Vasserot.  Take a look and judge for yourself: