Streetwear. It's a label that's spread thin these days, diluted across a landscape of clothing subgenres that are cashing in on a catchphrase. But to comprehend streetwear, you have to dig deep into it's history, and one of the most important chapters belongs to a New York artist-driven brand entitled SSUR.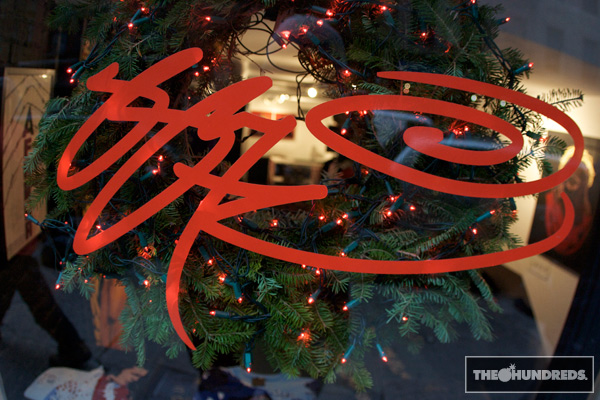 Through thick and thin, inflated hype and flatlining trends, SSUR has weathered the streetwear rollercoaster. Ruslan "Russ" (Ssur backwards) Karablin kickstarted his line almost 2 decades ago, using his canvas as a springboard for limited-edition t-shirts, premium cut/sew apparel, high-profile collaboration projects (Kangol, Medicom), and other novelty pieces that comprise SSUR's profound branding.
I'm sure you've noticed the boom and subsequent collapse of NYC's streetwear boutiques and brands over the past decade. Through all of that, the SSUR store (SSUR+Plus) remains a solid anchor, a time capsule that has not only preserved the golden era of street culture, but also New York's dynamic timeline. On any given day, you'll find Dave running the ship here at 7 Spring St.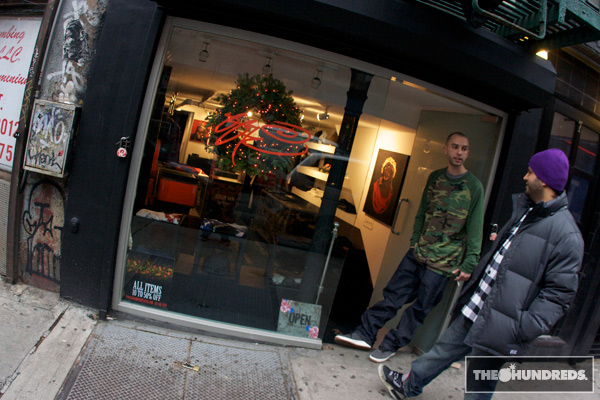 Enter the Dragon.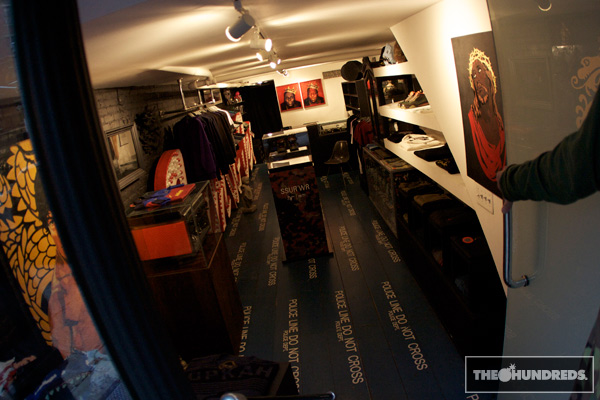 Russ has been an avid collector since childhood, and his largest softspot is for his beloved home. Over the decades, he's been stocking a catalog of NY's tangible memories, like the Jumbo-Jet sign from vintage Coney Island.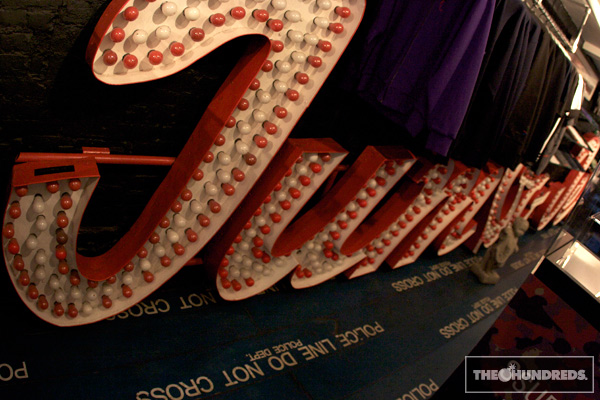 Or how about John Gotti's coffeemaker? Don't ask…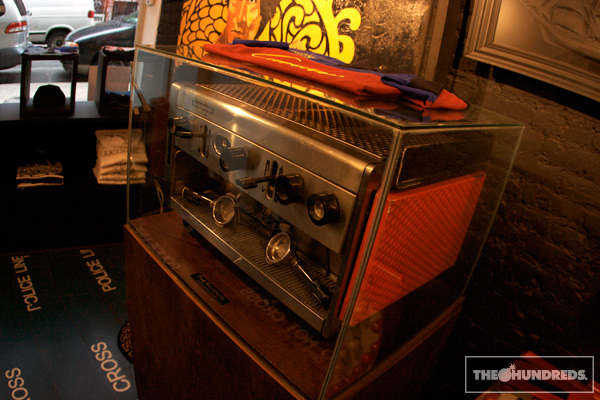 My favorite characteristic of SSUR+Plus has always been the police boards that make up the flooring.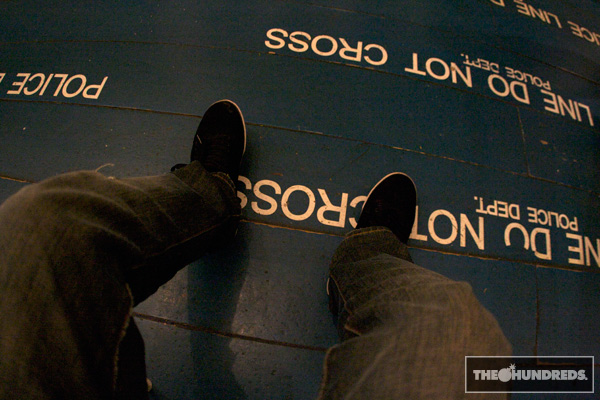 Deep in downtown, just a block away from the World Trade Center's gaping wound, is the SSUR studio. A generator of original expression, the studio is buzzing with creative energy, designers behind glowing screens, the casual smoke breaks… As I was saying, to understand the biology of streetwear, you must understand Russ. And to understand Russ, you must experience his collection of art, memorabilia, and other nostalgic trash-turned-treasure.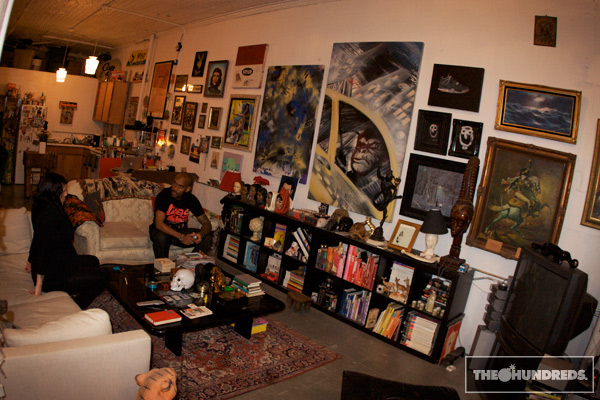 That's the sign from The Godfather movies.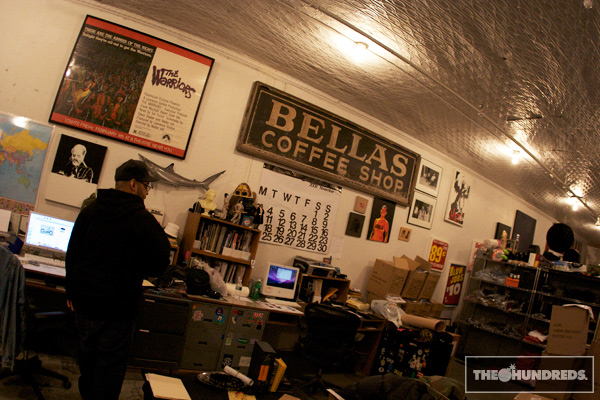 The original rebel ape.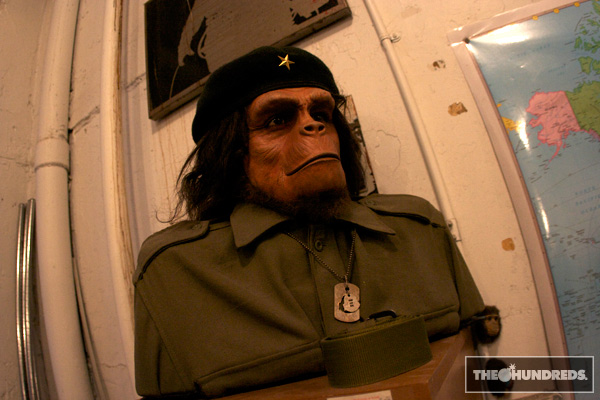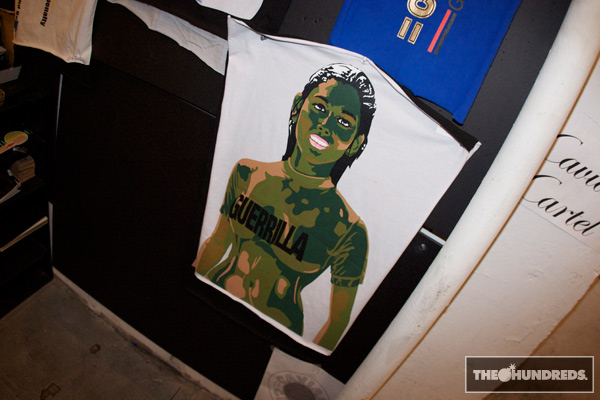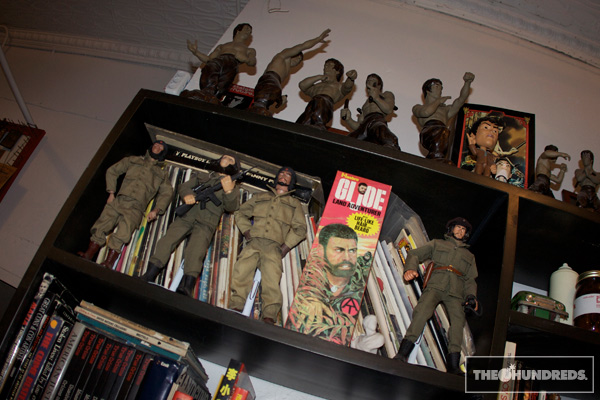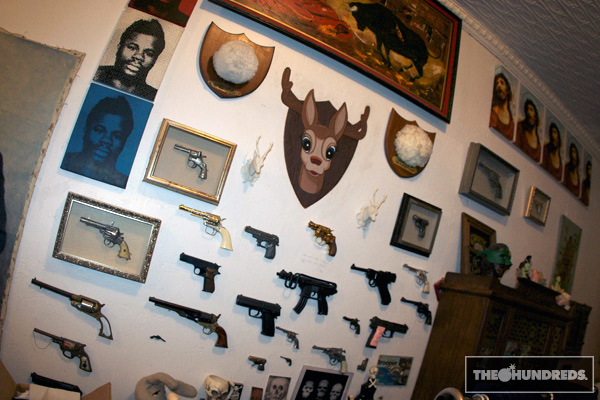 The architect of the SSUR universe himself. He's a bit busy at the moment.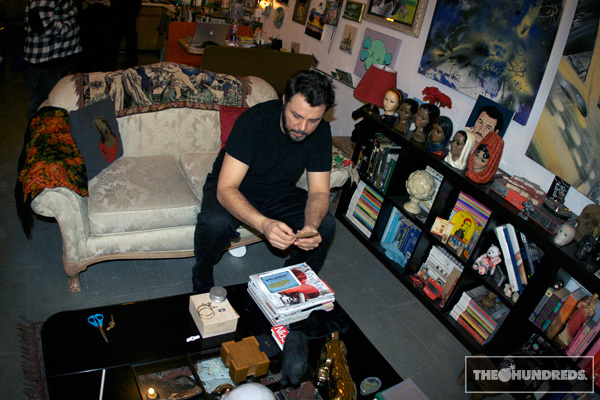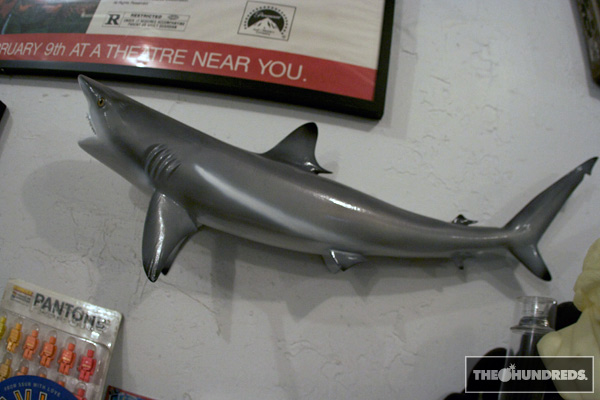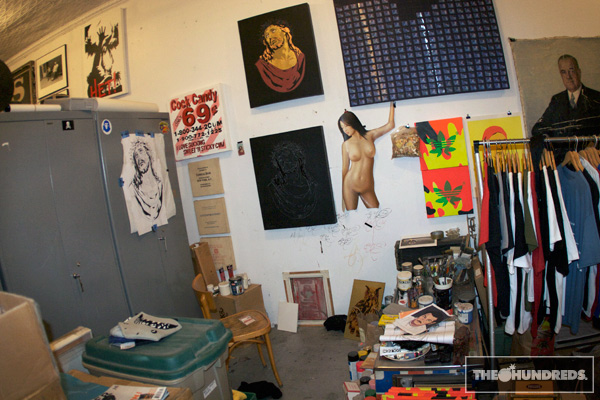 Original Kaws One, Lee Quinones, Futura 2000…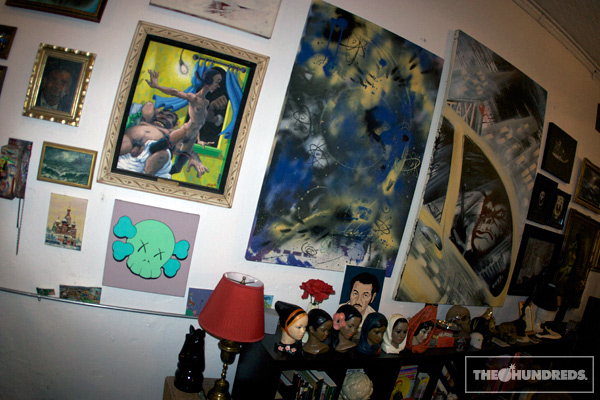 SSUR has got New York on lock.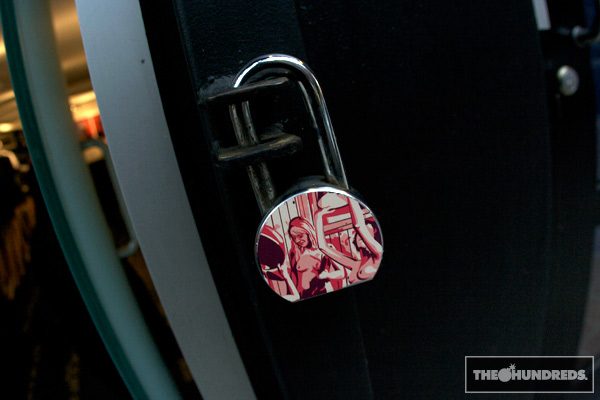 by bobbyhundreds