I just noticed that I've been posting a lotta food blogs lately. I need to go on a diet.
In the spirit of great local food, I wanna introduce you to the guys at GRINDHAUS. This is DeJuan, Thomas, and Trevor.. Wes wasn't around when I swung by to pick up some fresh sausages to bbq. I love grilling, but tired of the same old hamburgers and hot dogs, even getting a little worn out on the carne asada and Korean kalbi/bulgogi.
So when I heard about Grindhaus opening up in Hollywood, it was exactly what I was looking for. These guys have a great story, having worked in the food industry for years and coming together to form a foodie's dream team. They make gourmet sausages here and were virtually sold out by late lunchtime. I came up big with Boar Bratwurst, Duck, Venison, and even some Vegan sausages. Ask for some of their homemade hot mustard and sweet pickles to lather on top. By far, easily, the best sausages I've eaten, and I do realize how suspect that sounds.
GRINDHAUS LA
5634 Hollywood Blvd.
Los Angeles, CA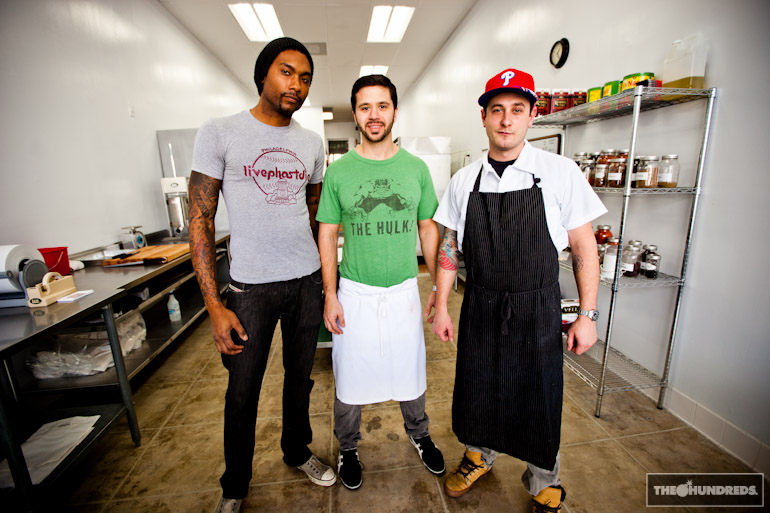 Oh one more thing. Grindhaus LA's got a food truck that'll be in the streets soon. This is gonna kill my diet…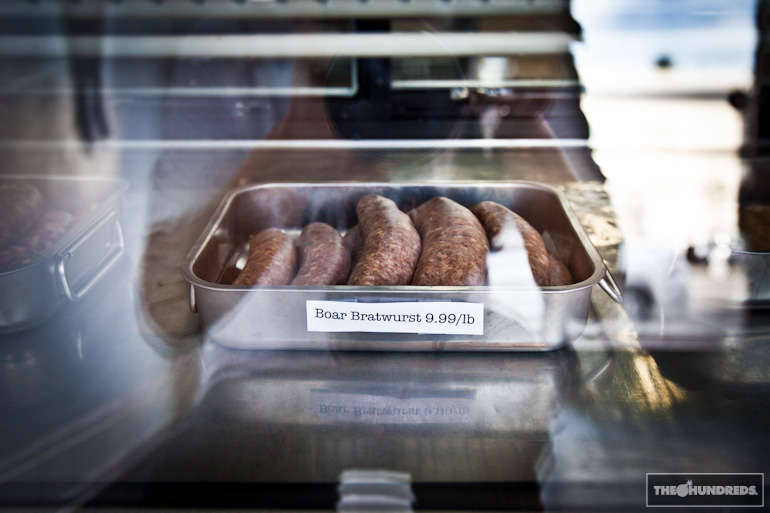 by bobbyhundreds