Because I tend to be awesome, I forgot my SLR's battery at home, so I'm stuck using Ben's G10 camera for the next couple days. So forgive the photography, it will be even suckier than normal.
We're in New York again, and caught dinner earlier tonight with 3 of the most talented illustrators/artists on the planet: Tomer Hanuka, James Jean, and Dave Choe.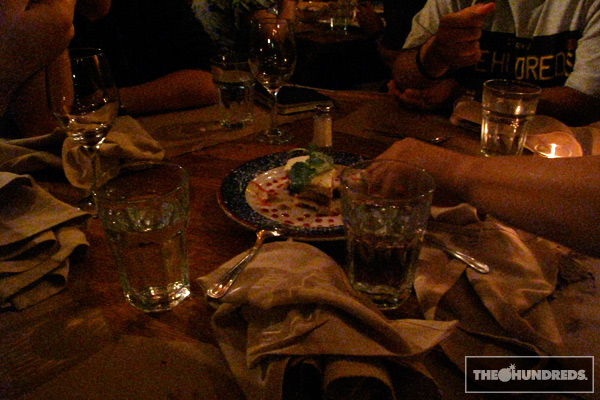 I saw James' sketchbook peeking out, and kidnapped it for a while. The story was mesmerizing.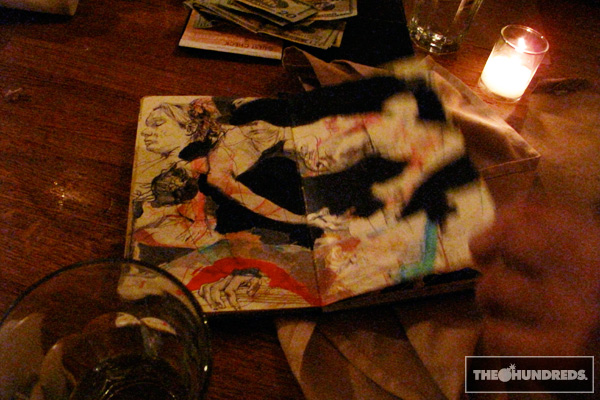 So many portraits and quick sketches, mixed media, inks and acrylics. Sasha Grey has sat for him a couple times, she's the star of Steven Soderbergh's new filmThe Girlfriend Experience. Oh yeah, she's also a pornstar. Here are some of James' illustrations of her: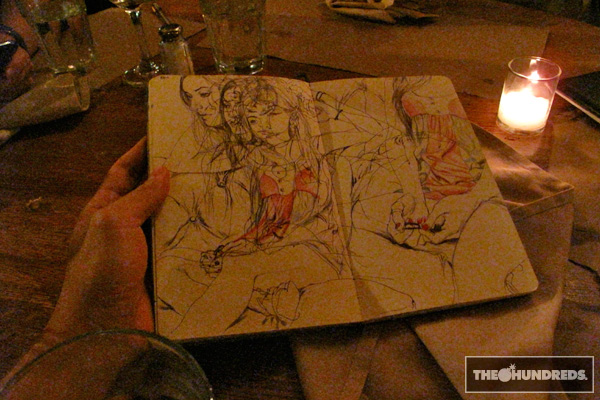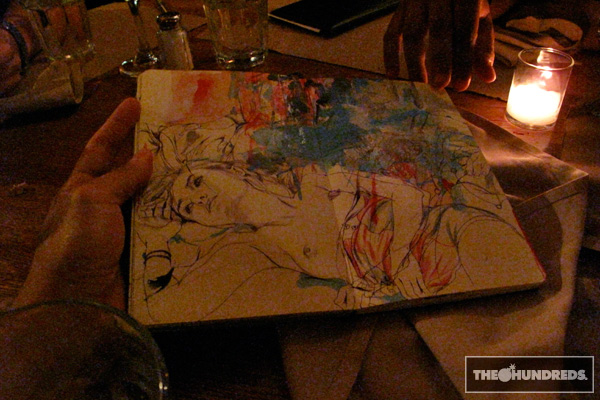 A lot more happened after that, but it's 3:30am and I think I've had enough.
by bobbyhundreds