Back in New York City!  We're here to celebrate the 3 year anniversary of The Hundreds New York, with the one and only DJ Premier at the DL.  But this was our first day in the city…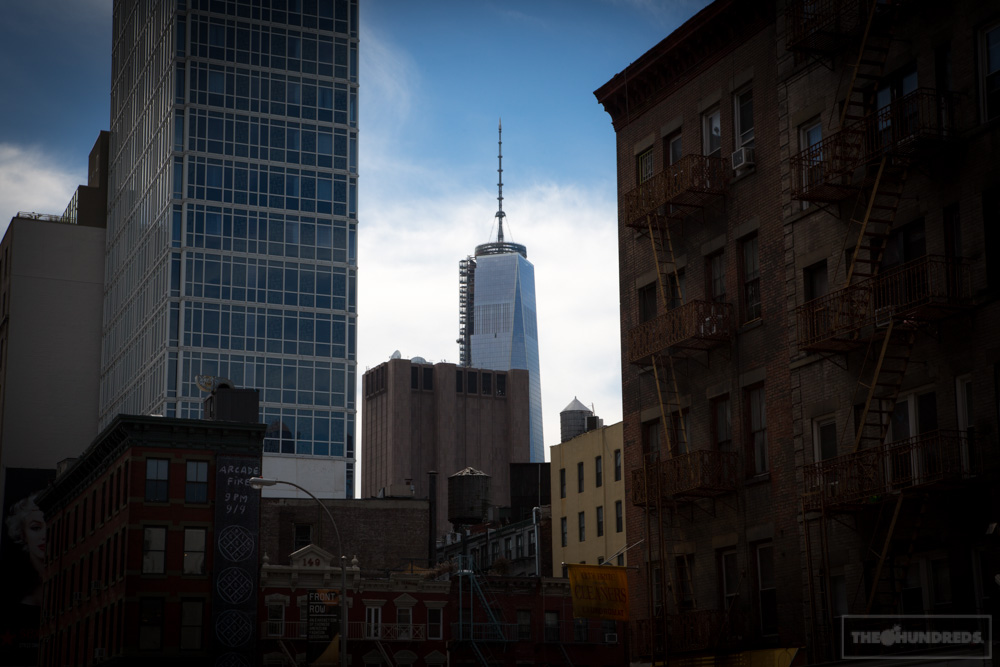 Holding down THNY.  It's Mone and Chris, and Zachy Horndawg in the middle, horning it up.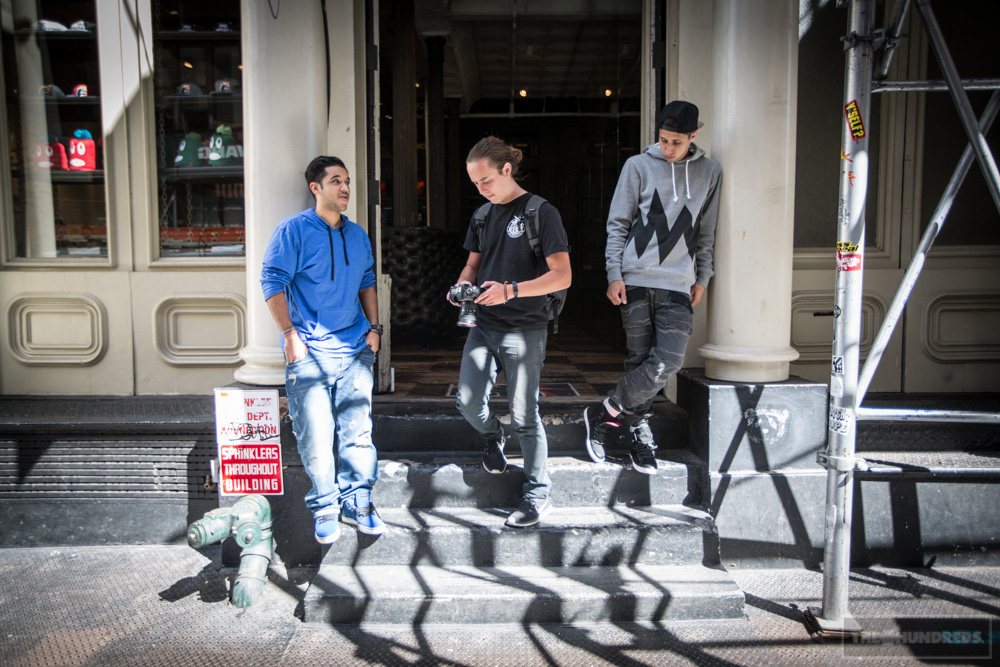 Roald, the Gonz, and Aaron out on our bench in front.  Mark was all, "The kids out in Cali love this shit!"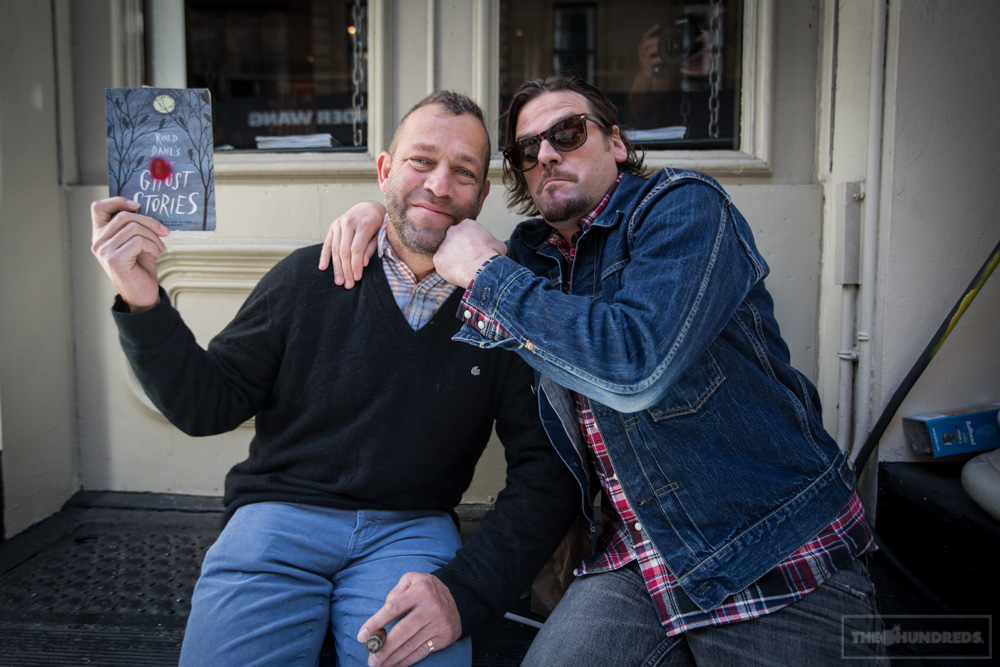 One sanpaku watching.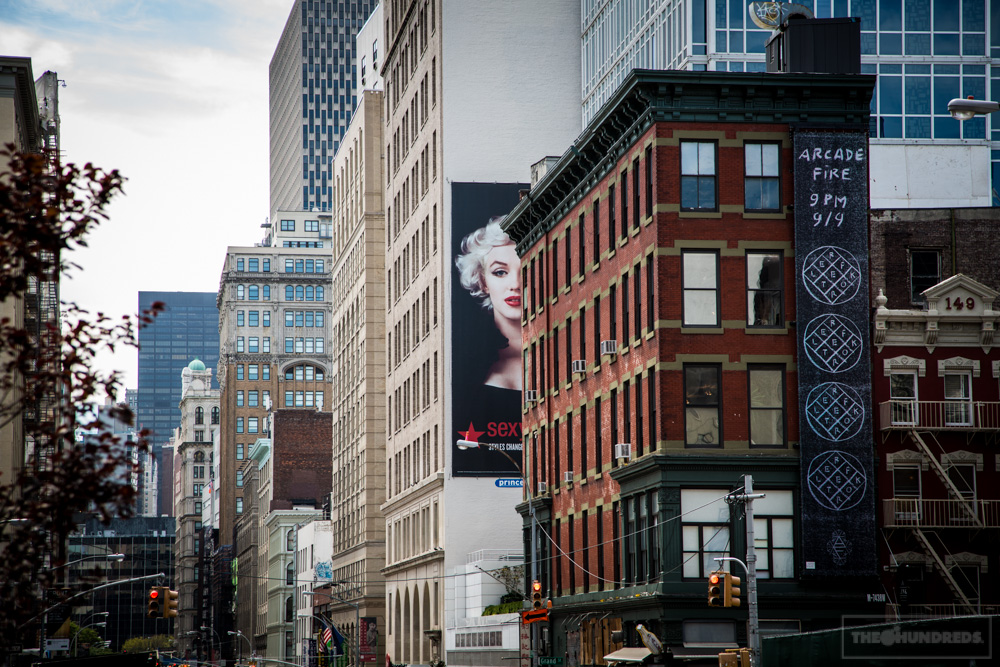 Nice surprise.  Alex Spit in the city.
Ate my favorite sandwich in the world for lunch. Yes, even more than Bay Cities, Alidoro… if you dig around the site, you'll probably figure out what it is.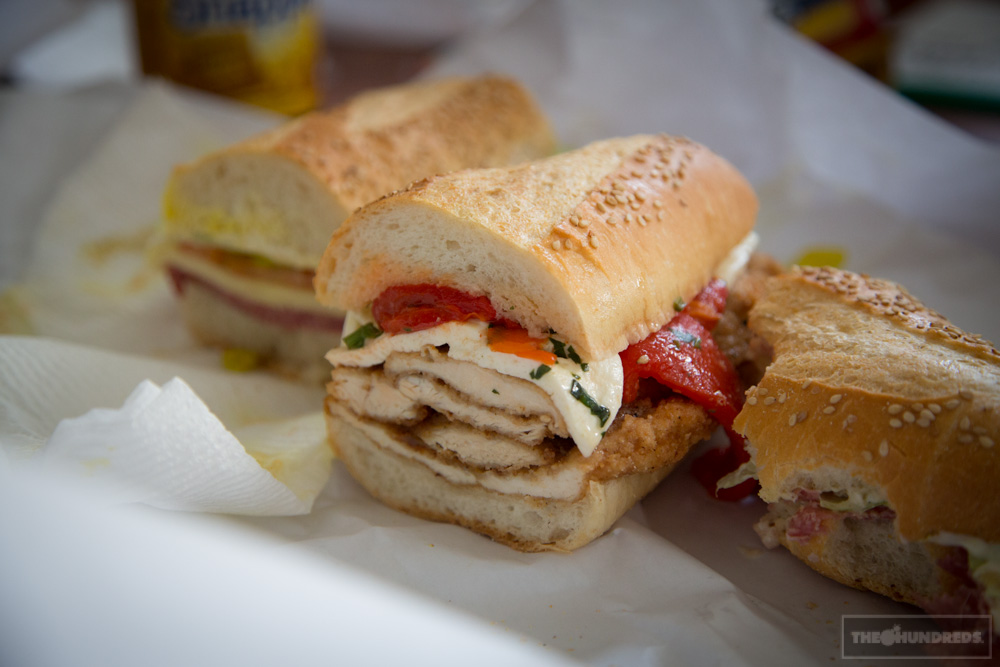 Man, good to meet up with Phil from Dertbag.  I've told you his story here before but this dude's got it dialed.  Real Streetwear.  A real creative doing real, opinionated things.  Where has the designer's perspective gone?  Where is the drive to be different, to go against, to question the mediocrity and then break the norm?  It's Dertbag.  Leaders of the new school, followers of the old school.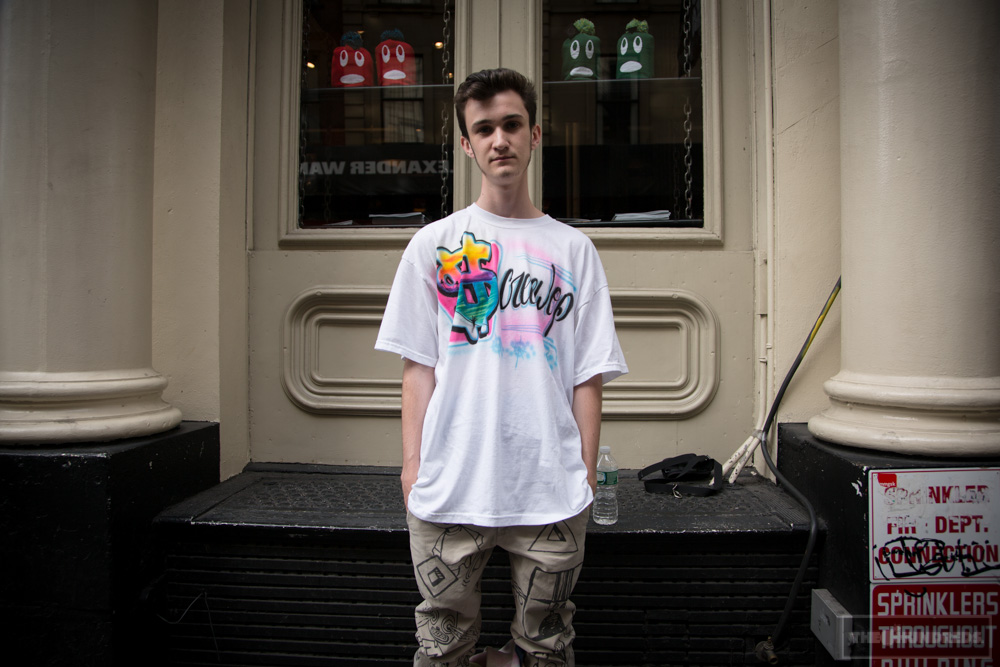 I love NY.  Just walking the city, ran into so many old friends, made new ones.  Brooke Nipar, Cutie, Eddie Huang, Phoebe Lovatt, NA, Sophia Chang… and that's just Day 1.