If you're in LA, and you check this blog regularly, then chances are you've already heard about and/or eaten at Wurstkuche, downtown's tucked-away gourmet hot dog eatery. (I know, old news). Aside from the Kogi BBQ truck, Wurstkuche could quite possibly rank as the top hipster haven in the city. At any given time of the day, the sidewalks out front are racked with fixeds, every other patron is taking SLR photos of their food for blog purposes, and there's really reallly good beer. Plus, the ambience feels more like an elementary-school multi-purpose room than a restaurant.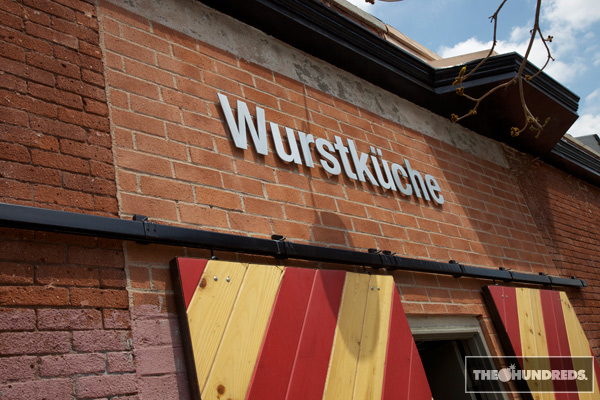 This is just one of the countless hot dogs you can manhandle. Mine, mango jalapeno. Sometimes I go with the chicken apple. The snobs swear by the rabbit, alligator, or rattlesnake dog. Wurstkuche also gives you 2 out of 4 toppings to top things off, I just lean towards anything sweet and caramelized.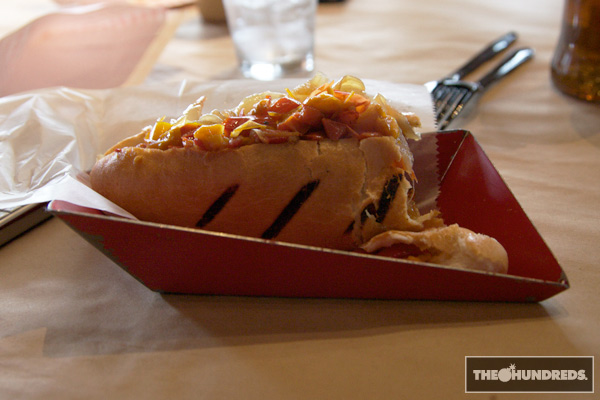 People also love this place for the fries and wide selection of condiments. Sundried tomato mayo, coconut curry mayo, chipotle aioli to name a few.. I just like the honey mustard that's already on the table. The fries/dips are good, but personally, I think TRIMANA's got that end covered.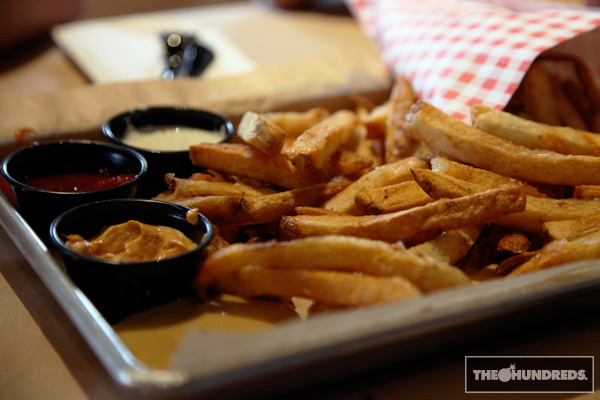 As strange as it may sound, the thing that keeps me coming back are the beverages. At the register, you'll see a row of bottles showcasing all kinds of sodapops and caffeinated syrupy refreshments that you've never heard of. In the past, I've stuck to the cider, but this time, I went with the sharp Sarsparilla.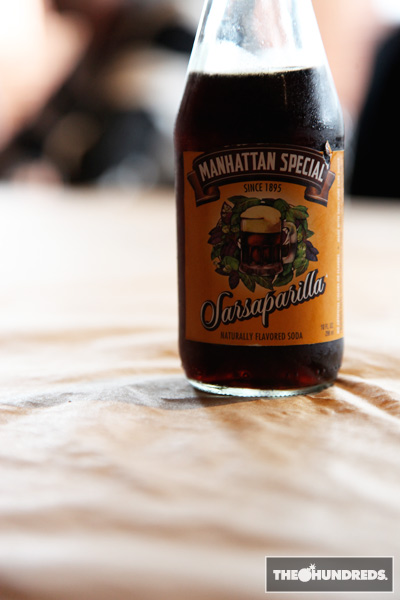 You should look cool in front of all your friends and take them to eat there this weekend.
by bobbyhundreds