There's nothing like a late Friday afternoon. This is our view of the L.A. skyline from the The Hundreds HQ parking lot.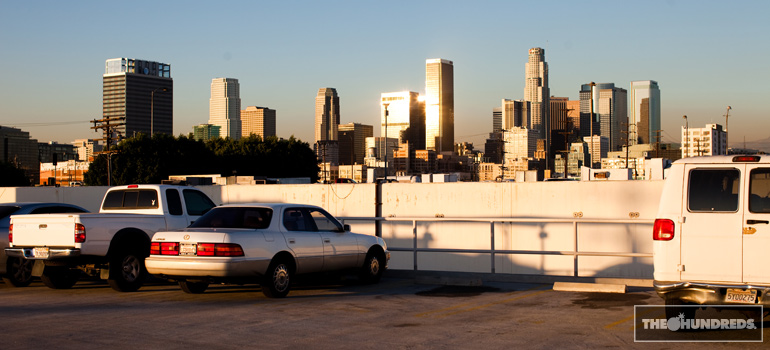 By the time I got up there, Dave and Scotty were running a quick game of S-K-A-T-E to top off a long workweek.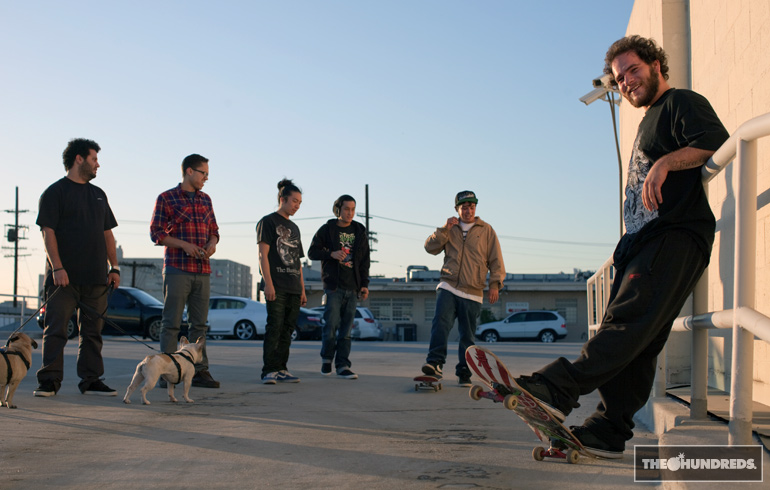 I gotta give it to Scotty iLL with the pop shoves.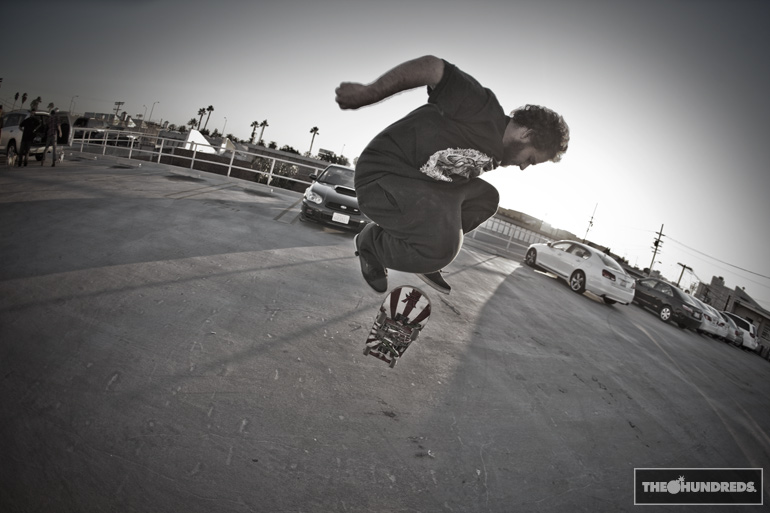 Vito was rearin' to kick off the weekend in his Subie…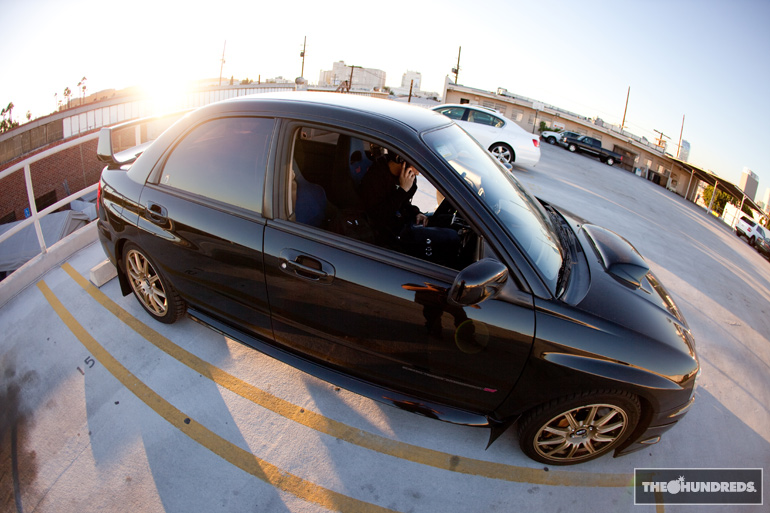 by bobbyhundreds