One of the most simplistic, yet esoteric, tees I whipped up for the current Spring lineup was "Green." (proudly worn by Umi here)
At the time I was piecing this one together a year ago, the pop culture universe — and most notably the fashion world — were diving in on this fuzzy-feeling GO GREEN campaign that I'm sure you're now keenly aware of. Suddenly, the marketplace was wall-to-wall with organic hoodies, recycled sneakers, and environmentally safe denim. It's hard not to be cynical when you see Tom, Dick, and Harry all jumping on the hybrid bandwagon, profiting off of a good cause backed by bad intentions. And being skeptical of it all, thus the flipped "e's," depicting eyes emitting a sneaky suspicion.
Over the next week that the idea brewed in my head, I was also faced with other circumstances that reinforced varying ideologies behind the graphic. The shadiness that comes with the greenery of money, and all the suspect behavior associated with financially motivated greed. The green connotations of deep-rooted jealousy and consuming envy, most visible and understood these days as shifty-eyed "hate"…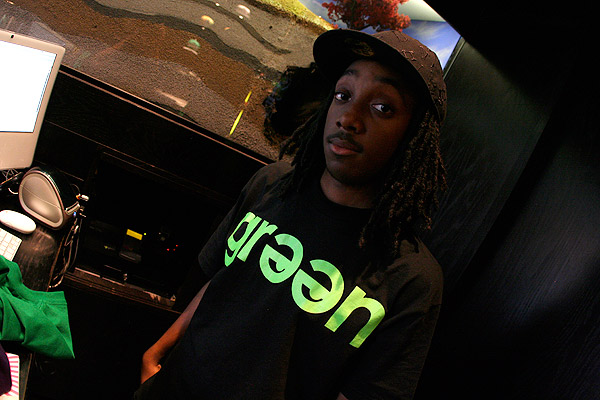 And here you thought it was just a half-shut-eye reference to smoking weed.
by bobbyhundreds