Flynn and Pigeon John (whom I haven't seen in 6 years, back before The Hundreds existed). The guys have been involved with LA Symphony in the past, and their own solo projects over the years. Currently, they're collectively working on the Root Beer project.
Always cool guys. Not coolguys.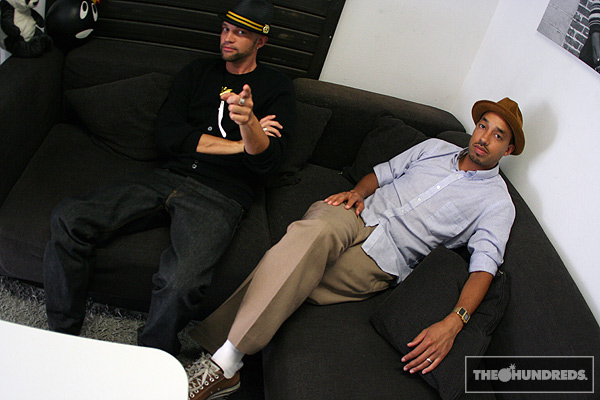 Bostonian Johnny Cupcakes gets a pass for this round. See you in Game 2 (and tell your boys to stop crying).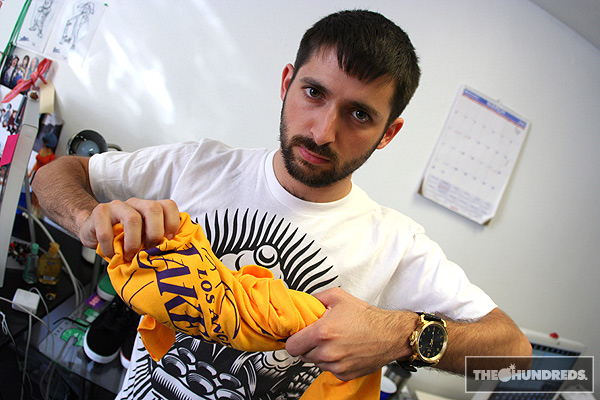 Soletech Spain en la casa.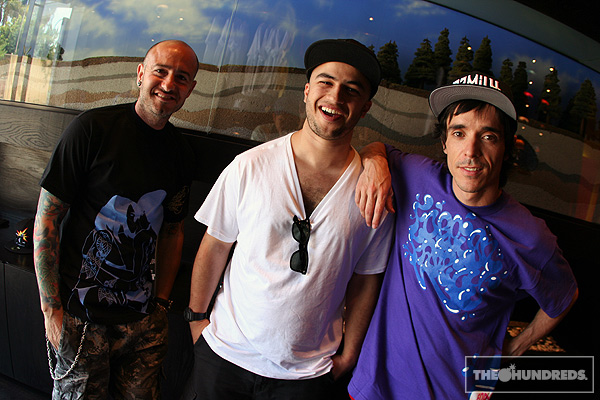 by bobbyhundreds