That man listening intently to Ben's digression about why the old American Gladiators was better, is Young Lee, co-founder of Pinkberry (the cracky dessert sensation I've casually referenced from time to time). He's a brilliant man with a captivating imagination, a branding intellectualizer, a learned student of design, and one of the most creatively invigorating dreamers I know.
If you've ever stepped foot in a Pinkberry, after you've inhaled your yogurt, take the time to absorb the environment and all of the conscious decisions Young put into not only the store's buildout, but the Pinkberry experience as a whole. From the music selection, to the hodgepodge decor, to why he's included Fruity Pebbles as a topping. There is a reason for everything, and trust me, you don't keep coming back because you're trying to be healthy.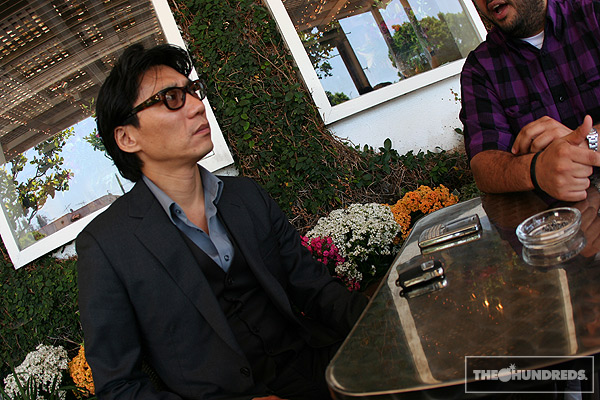 Speaking of coming back, Lakers win and move onto the NBA Finals (Boston, anyone?). Courtside, in the revolving TH chair, is Baron Davis in our "Team" cap and "Flat" button-up. And a very Happy Gilmore.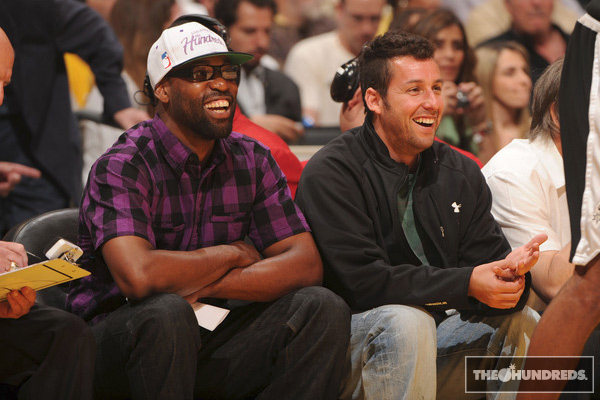 Lakers photo by Andrew D. Bernstein
by bobbyhundreds