It's weird. You know how filthy rich celebrities are showered with free stuff all the time? I know it's a running joke, but the very people who don't need it (and probably don't want it), get it dumped on them anyways. And then there's us,.. we make clothing and shoes for a living. But then all we get are free clothes and shoes!
A lot of that, though, comes from being in the same industry. And so we make a lot of friends who want to hook us up with what they've been working on, and vice versa. Case in point is Slick, who send me this pair of his Adidas collaboration sneakers and an autographed box. Again, just the fact that he gets to put his face on an Adidas tongue is a life milestone.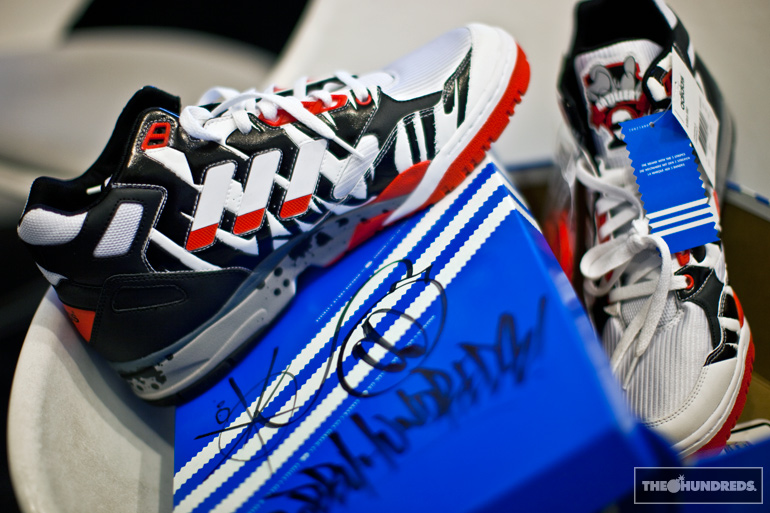 TITS! I mean, really, we got shipped a massive box of gear from Two In The Shirt, or to put it quaintly,.. T.I.T.S. Many of you may have heard of this brand. Personally, we don't know the guys running this t-shirt line, but you know what? We love it. Why? Because they're having fun. This is exactly what I was talking about with theGROW UP blog I wrote a few weeks back. While the rest of our peers are drinking the Serious juice, strapping their suspenders and bow ties, twisting the ends of their mustaches while they straighten their monocles, TITS continues to churn out naked pornstars on fun-colored t-shirts. What's not to love?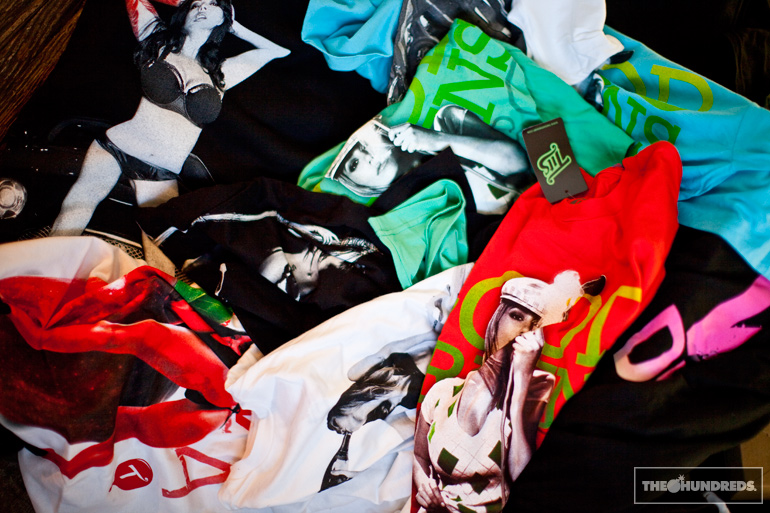 A year ago, remember I dedicated a blog entry to DJ AM's Milk & Krunchies rice crispy treats? Well his partners in the business are continuing his legacy, and to remember our fallen friend on his upcoming birthday, they're offering a special edition DJ AM gift box with all proceeds during March and April going to the DJ AM Memorial Fund. Supporting a good cause never tasted so good. R.I.P. ADAM GOLDSTEIN.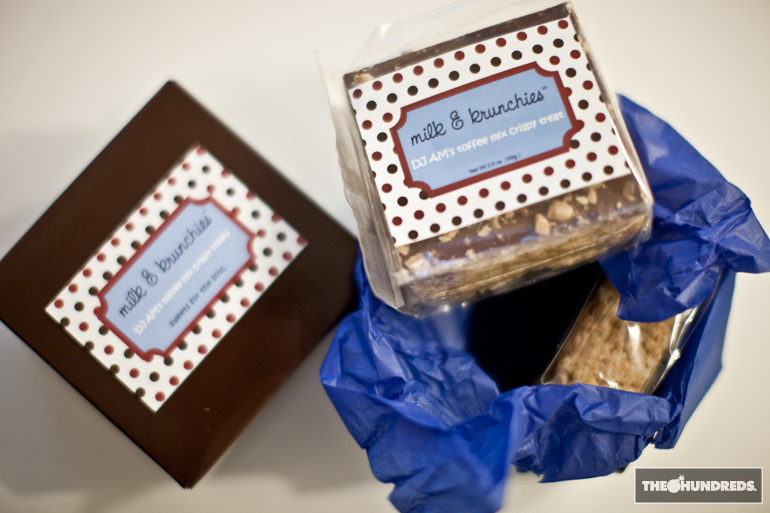 And check out this contraption. This is from Greg at GOOD.B, it's a pair of goggles actually built INTO the beanie! Scotty loves the idea, and that's usually really good or really bad. Let's hope this time, it's good!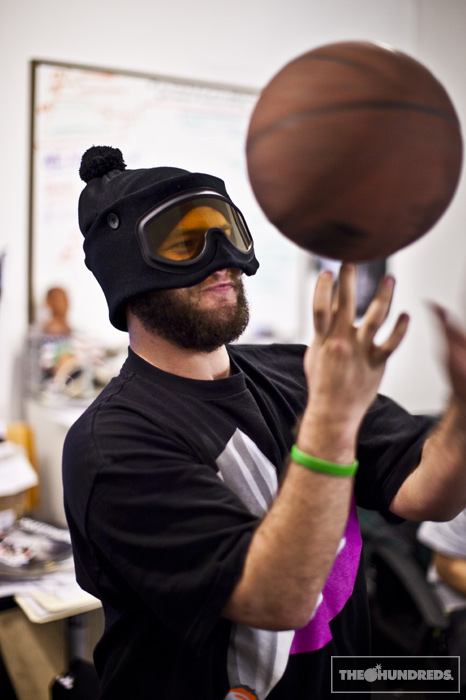 by bobbyhundreds