They say imitation is the sincerest form of flattery, but when it comes to The Hundreds knock-offs, we're far from buttered up. For the past several years, the bootlegs of our product on the black market has been escalating.. we've really done all we can to squash it, but nevertheless everyone from Chinese back alley vendors to American mall kiosks to even American Eagle Outfitters has ripped us off. What bothers us the most is when we see our own dedicated supporters wearing straight bootleg gear, bummmmer.
So just be aware that this stuff is prevalent out there. If you see The Hundreds product in a suspect retailer, chances are that they didn't get it from us. Either they got it backdoored from somewhere else, or it's fake! We take pride in distributing The Hundreds in only select, top-tier stores worldwide. Check our STOCKISTS page for official The Hundreds dealers, and no, we don't ever sell to mall kiosks. And most of all, be highly cautious of eBay sellers hawking The Hundreds. If it seems too good to be true, it usually is.
Get savvy.. Here are some typical FAKE The Hundreds New Era caps, a lot of these have been popping up on eBay and random shops over the past couple years. Look how retarded Adam Bomb looks (note the spark, the mouth, and the pupils):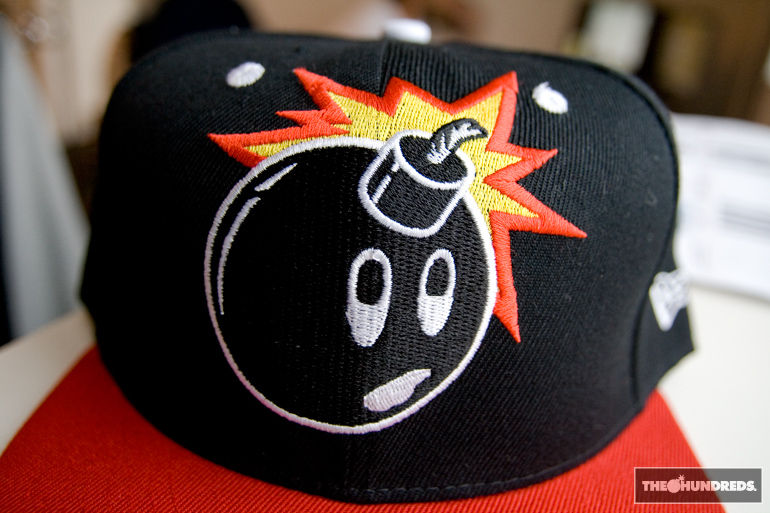 This is a repeat offender. Our famous The Hundreds Side Adam hat was only ever offered in Black, Red, Yellow, and White. Any other color is a dead giveaway that it's fake. Plus, look at how poor quality the embroidery job is.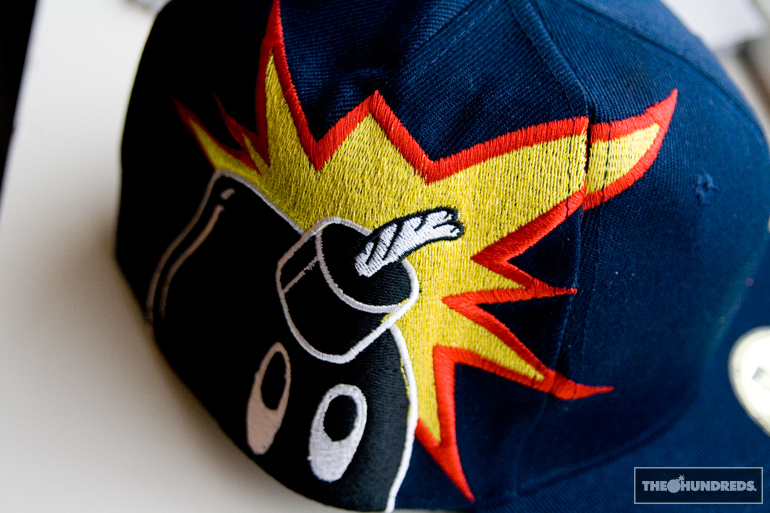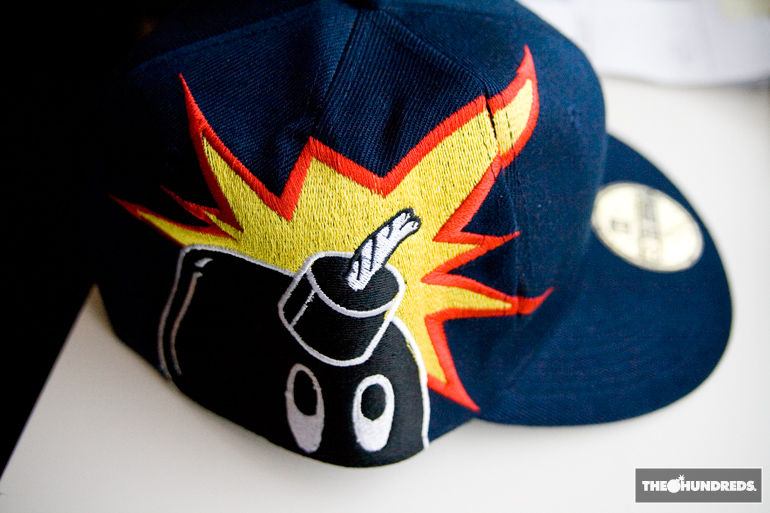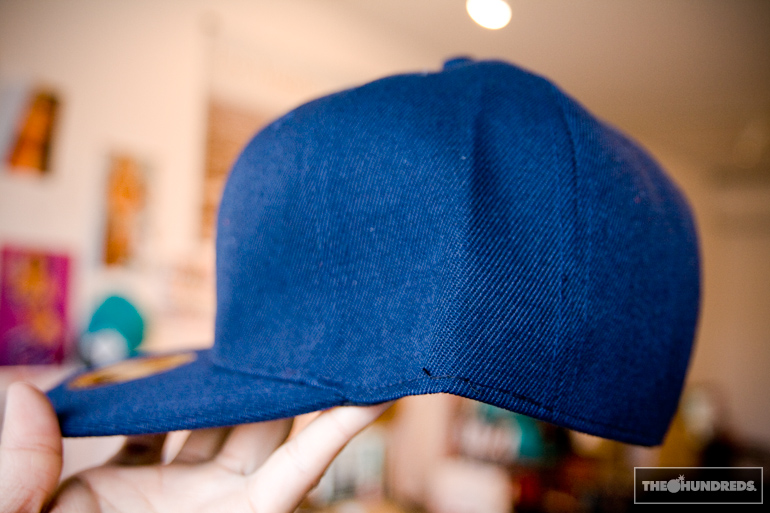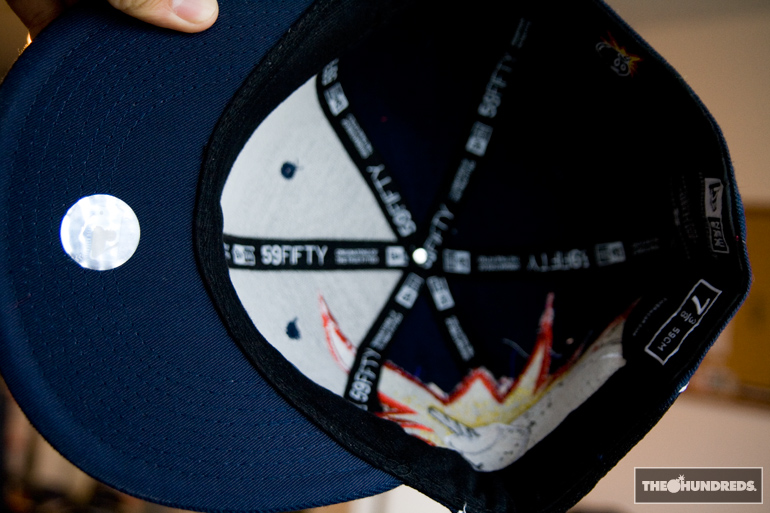 This fake even tried to mimic our woven label, but the craftsmanship is way off.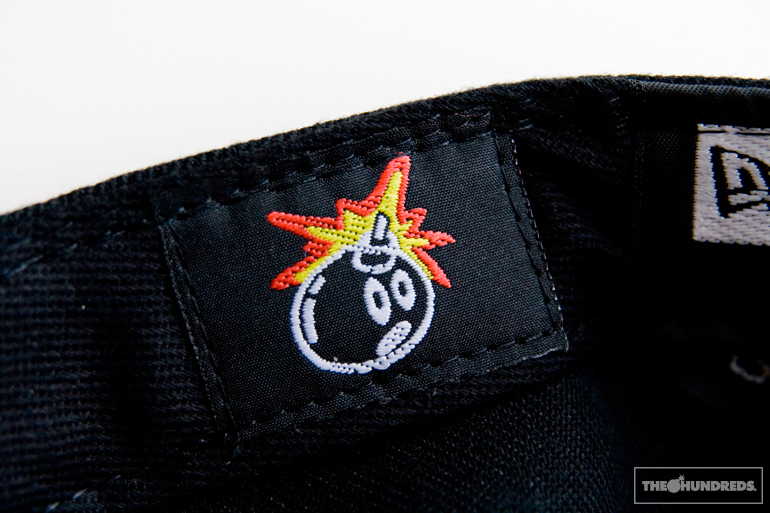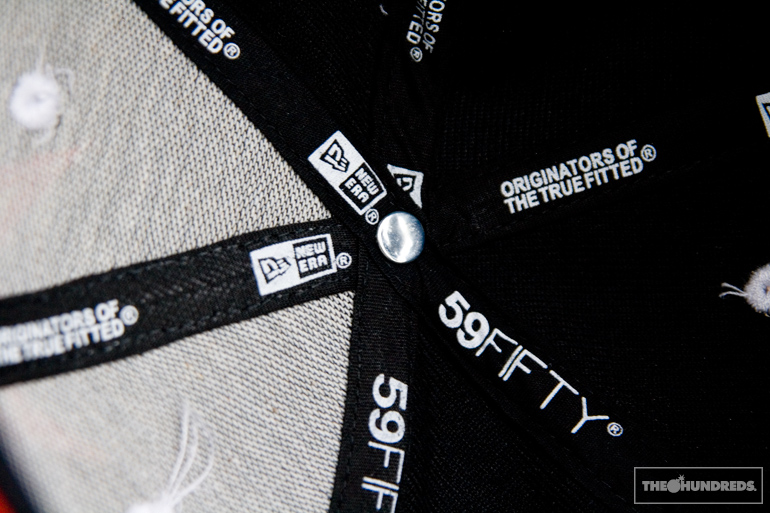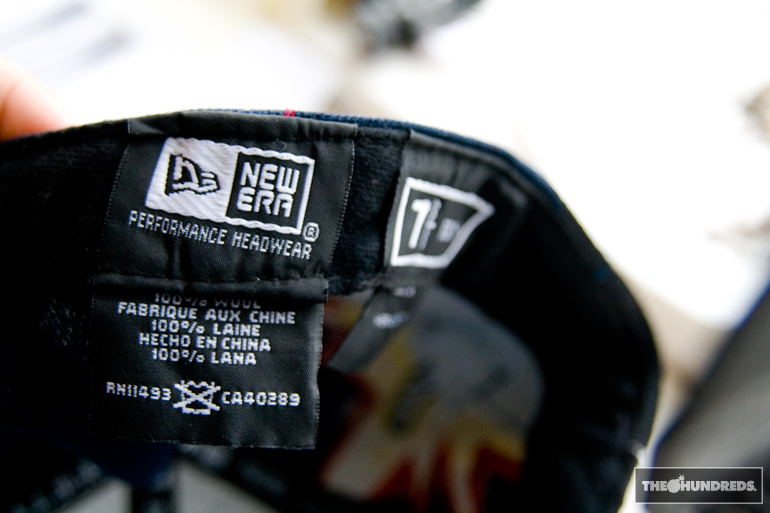 And the sticker looks legit at first, but you can see how sloppy the lines are around the flag.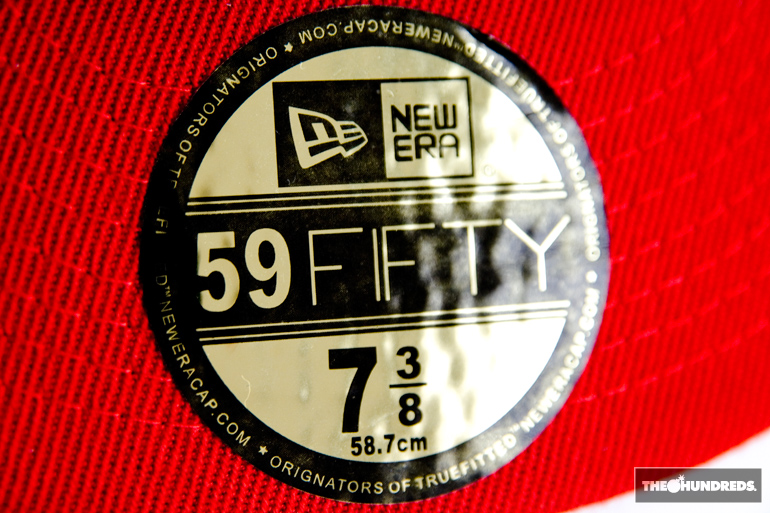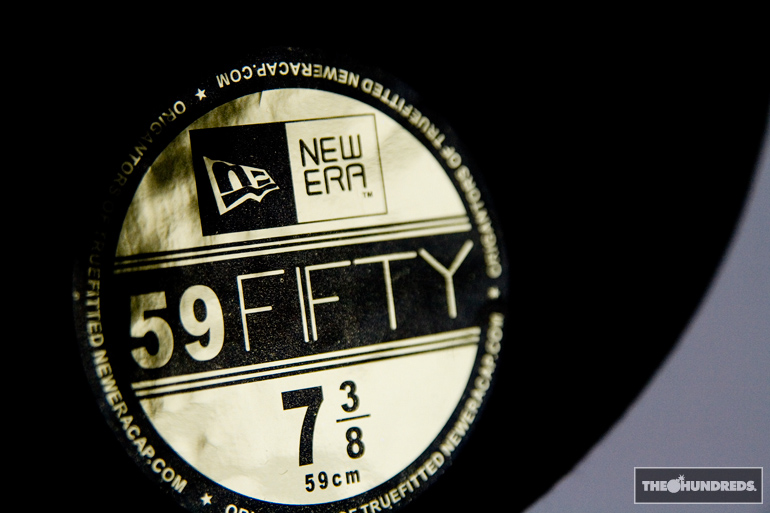 Buy ONLY from authorized The Hundreds stockists or from The Hundreds LA, The Hundreds SF, or our ONLINE SHOP. Anywhere else, we can't guarantee the legitimacy. This has been a public service announcement from The Hundreds.