When the world thinks of Santa Monica, I'm sure they conjure visions of beach-balls, bikinis, and blondes. But in this end of SM, it's anything but. As I cruised down a 1-mile stretch of Pico this afternoon, law enforcement was rounding up 3 separate situations.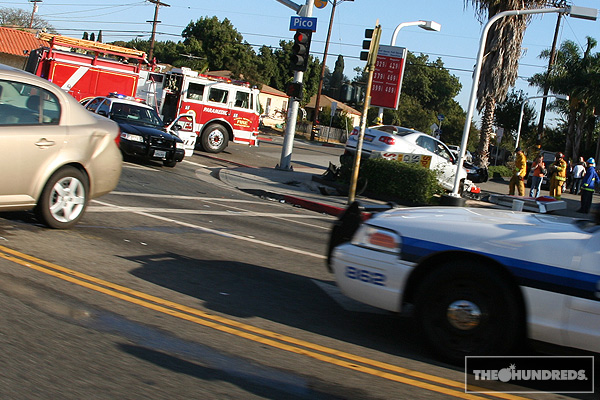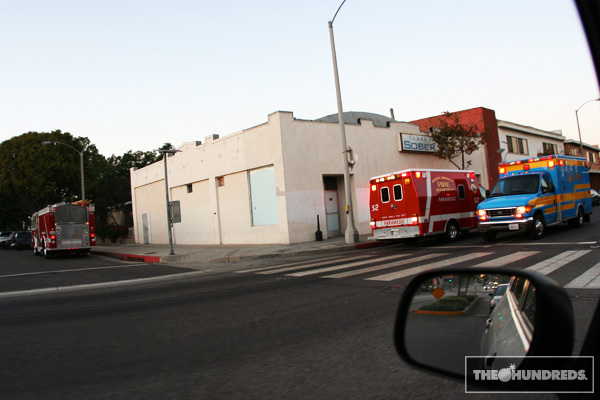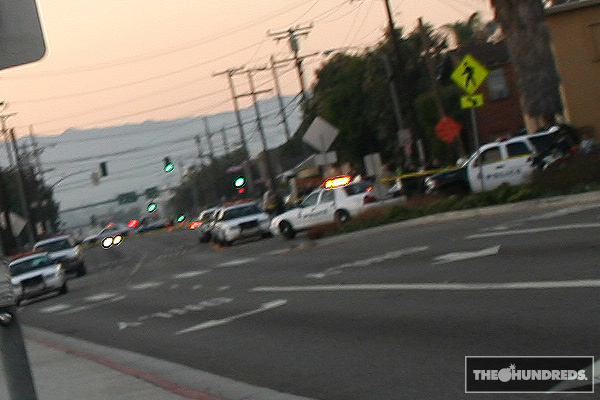 And right in the thick of things is the studio/gallery of tattoo artist Jun Cha.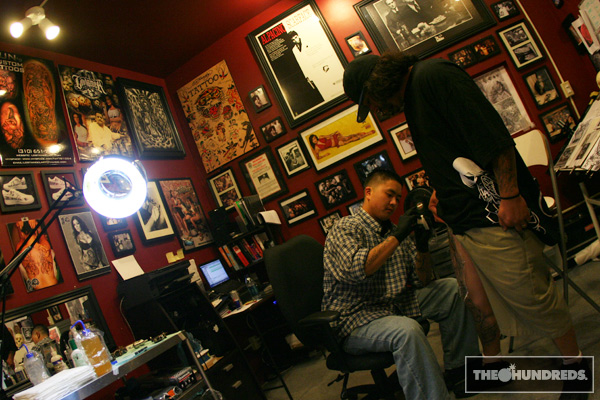 Jun is a Korean-American homeboy from around the way, but on a worldwide scale, all eyes are on him to shape the future of fineline tattoo art. He first picked up drawing at age 2 and 4 years ago, started tattooing under the guidance of the masters: Baby Ray, Jose Lopez, and Mr. Cartoon, who have all taken him under their wing to prime and primp the next generation of raw talent.
Oh, and I think I forgot to mention one thing. Jun is 19 years old.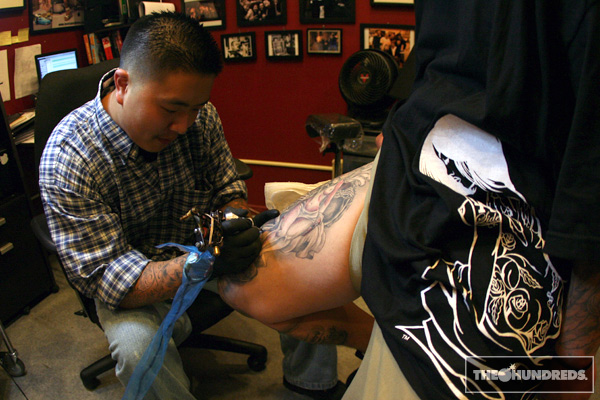 Check the progress on Art's thigh. No pain, no gain.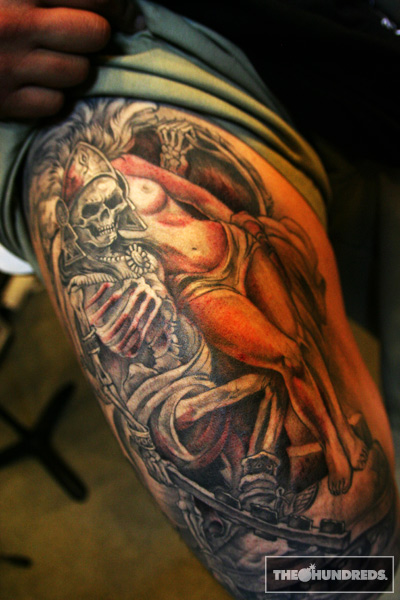 Here's some more of the man's repertoire along Art's leg.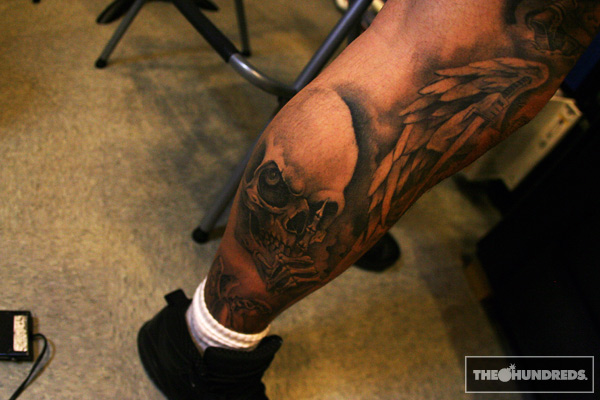 Jun himself is sleeved with symbolism. Toons has got the right arm, Jose on the other, and Baby Ray takes the leg. Now that's what I call an homage.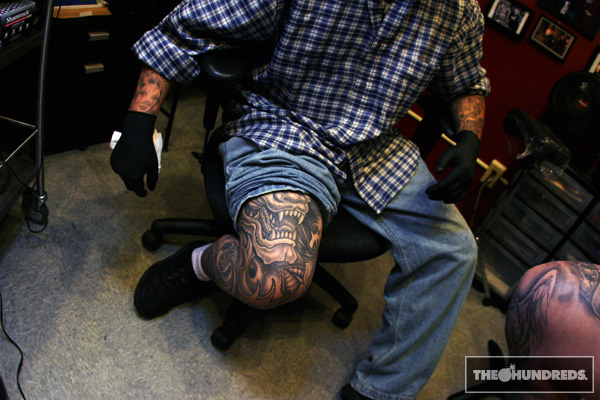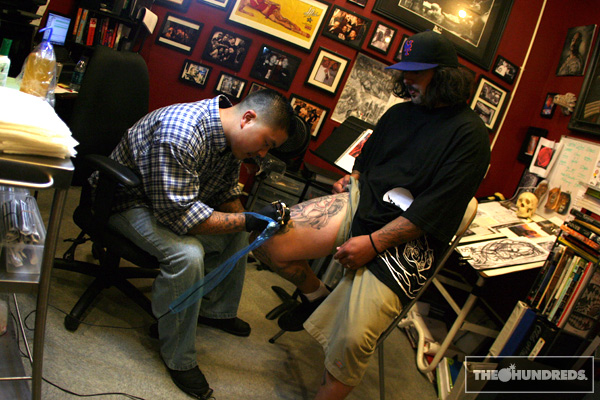 As Jun, Art, and I spent this early evening rapping about, there are a million great artists in this world, but only a few end up establishing a name for themselves. The vast majority either lose focus, determination, or passion along their journey, and that can degrade any art, no matter how exceptional it is. Fortunately, Jun's character and work ethic hold steadfast, and his art, well it speaks for itself. In the front room, the walls are plastered with flow charts, mission statements, and inspiration boards for all of his intended goals in life.
Just a heads-up for all you lazy slowpokes: He's left little room for failure. Keep up.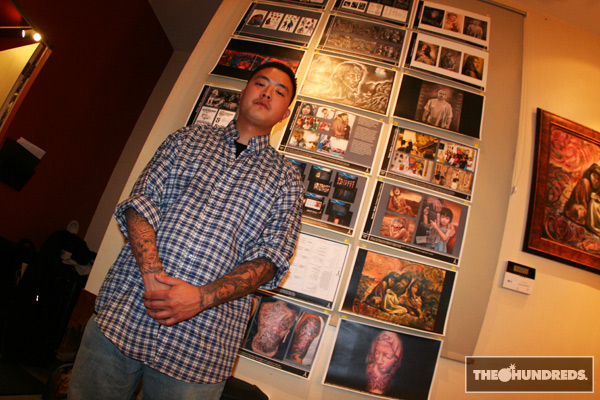 Art points out an early Estevan Oriol photograph…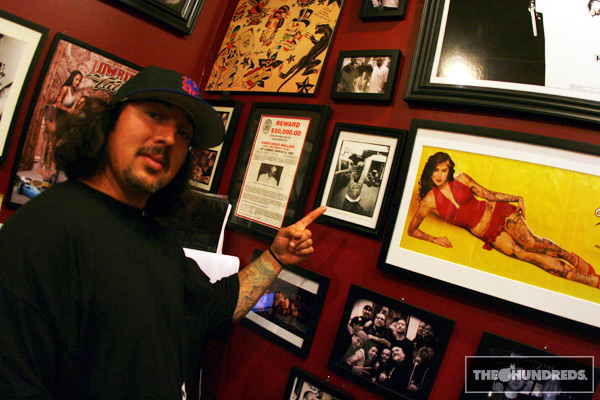 .. of himself, 10 years prior.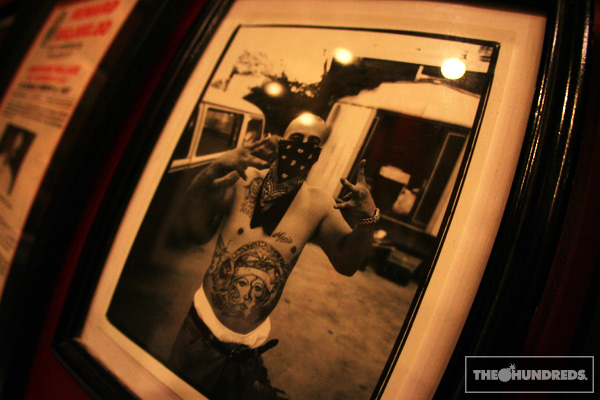 I'd like to bring more of Jun's blossoming career to light, and raise awareness on his persona and talent, so expect to see some more in-depth coverage over time.
Onward.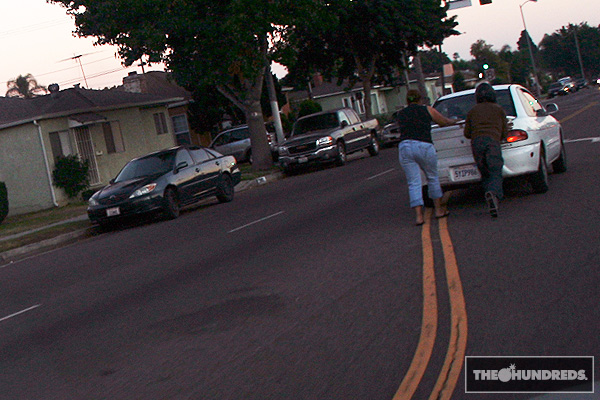 by bobbyhundreds