Pia was digging through the racks here in the warehouse and found this sample of an awesome purple hooded jacket that never made it to production. Personally, I really liked this piece, with the chunky metal zippers and canvas fabrication, but the store buyers just weren't feelin' it. One man's trash is another woman's treasure, I guess. Pia also needs to update her blog!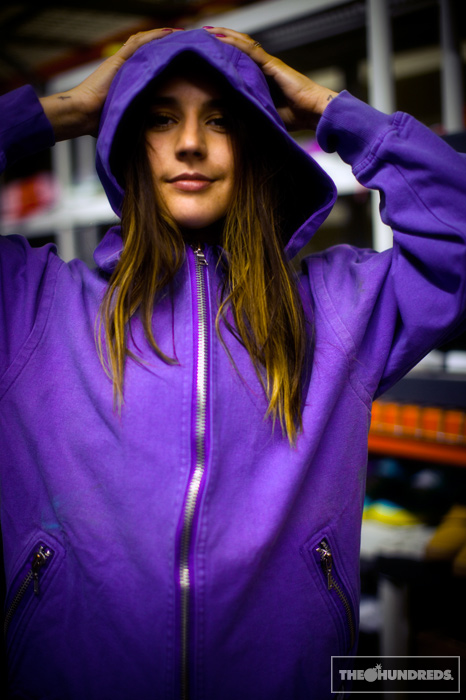 Mark Arcenal stopped by to pick up his woodgrain Adam Bomb figure by Michael Lau. Mark runs Fatlace, which is your new favorite website.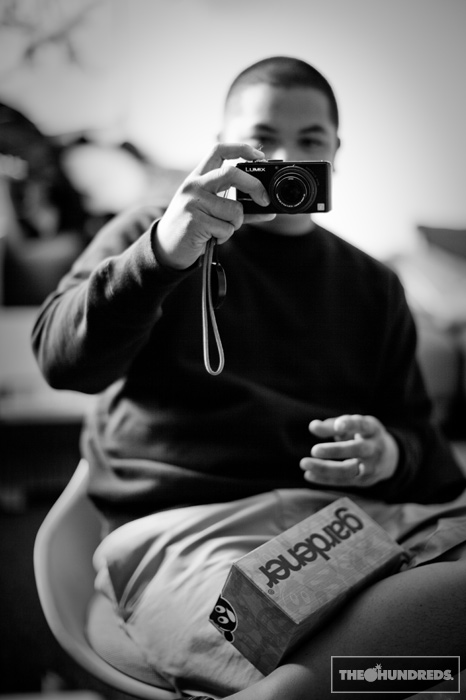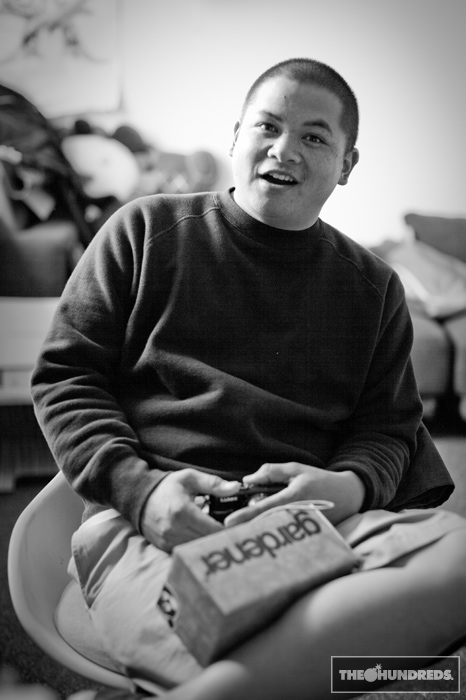 Thumbs up. My man Joel Madden was in and out this afternoon. Reprezzentin' thatDCMA.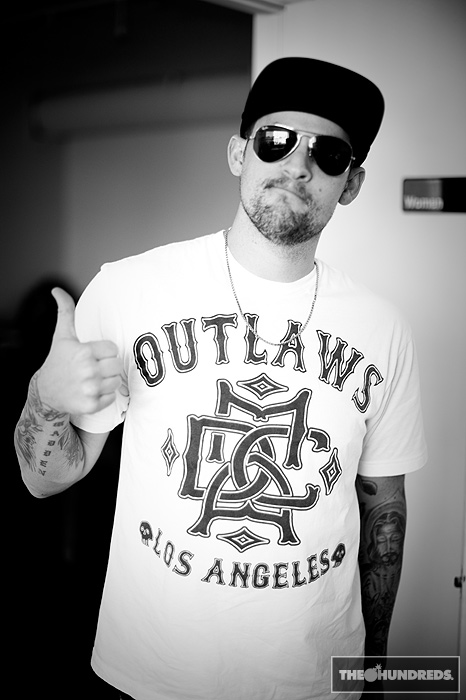 by bobbyhundreds