Dude, 10 years ago I could count the number of reputable Asian-American skateboarders on one hand. Daewon Song, Spencer Fujimoto, Gideon Choi, Donger, Willy Santos, Quy Nguyen. And that's if you have 6 fingers. I'm not even counting Lincoln Ueda, because I think that guy claims Brazil.
These days, y'all are spoiled. You have 17-year-olds like Brandon Nguyen busting heads. Hailing from San Jose, riding for The Hundreds, Atlas, and Nike SB to name a few. And just caught a "WHO'S HOT" in Skateboarder. Yeah man.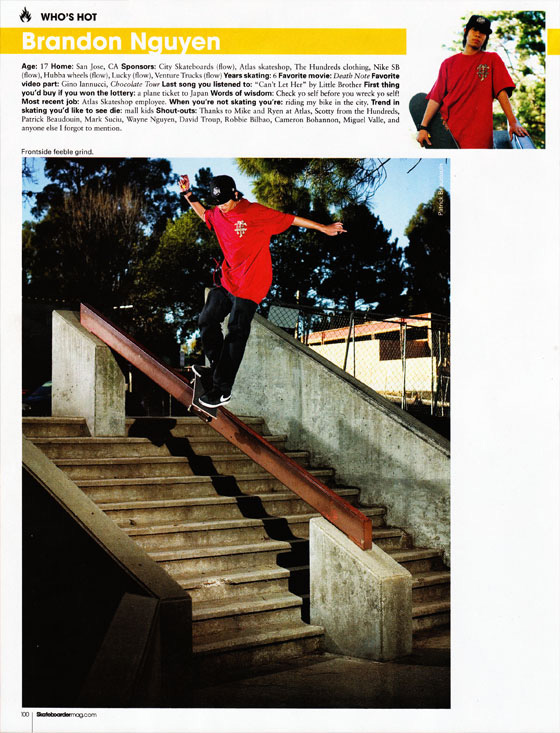 Brandon's rocking the SACRED t-shirt in these flicks. You know you want it.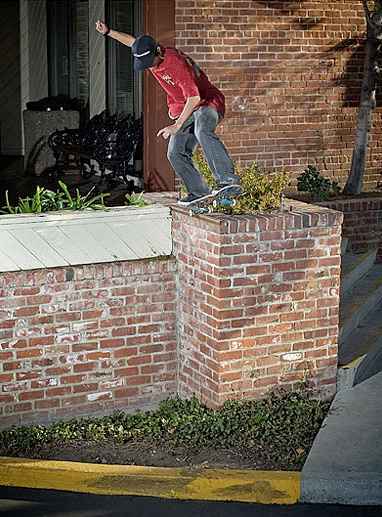 by bobbyhundreds