Hard to believe, but The Hundreds is fast approaching it's 5th Anniversary, and we're working on a little something to close out the first half-decade and usher in the next chapter of the brand (more on that later). I spent the better part of the afternoon sifting through our library of photos for some nostalgic gems, some of which I'll post on my blog occasionally. Here are some random glimpses into our storied past.
This photo was taken at our first Bread & Butter tradeshow, back when the show was still exhibiting in Berlin, Germany. At the time, Steven Vogel was heading the Sport & Street arena, and he wrangled up us, Obey, King Stampede, and Twelvebar to help usher the U.S.' burgeoning street market into Europe. American streetwear still has a whiles to go in Europe, but I think we're headed in the right direction. It certainly can't get any worse than this: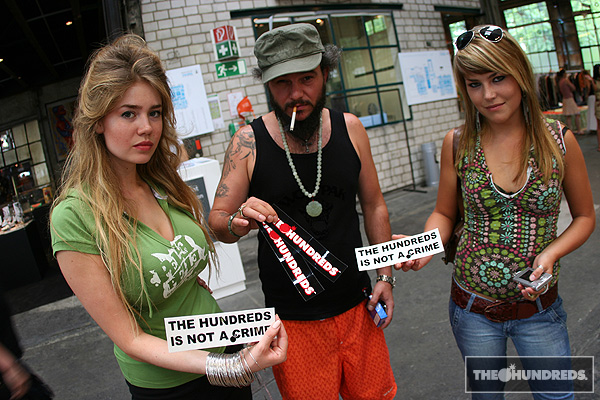 Speaking of tradeshows, Fatsarazzi shot this photo of our 3rd time showing at the MAGIC tradeshow back in 2005. It was only a few years back, but we were witnessing the renaissance of the modern American streetwear movement. I think this may have been the first time industry-folk really started to take us seriously, with New York brands like Ssur, J.Money, and Alife setting up shop, and us, Mighty Healthy, and Mishka making headway. It was a different time, an exciting time, but a lot's changed since. You'd be hard-pressed to find A-ron or Futura at one of these tradeshows these days.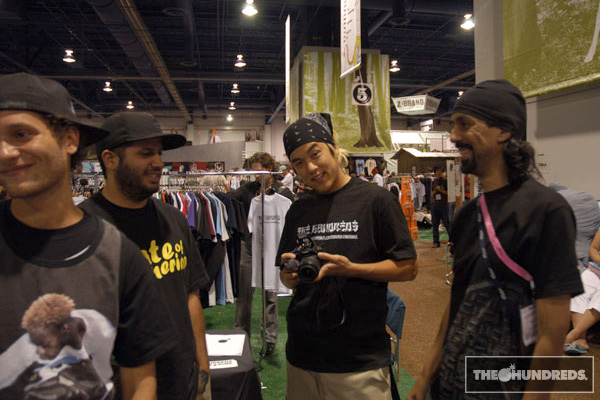 A couple years back, I was walking up and down the nightmarkets in Taiwan when I stumbled upon this cafe where they serve shots of snake's blood. They hang the serpents, skin them alive, and squeeze the blood into a pitcher while the undulating flesh lashes and coils violently. Passersby walk up, take a swig, and continue on their way. Supposedly it gives strength, but I think it'd just give me the runs.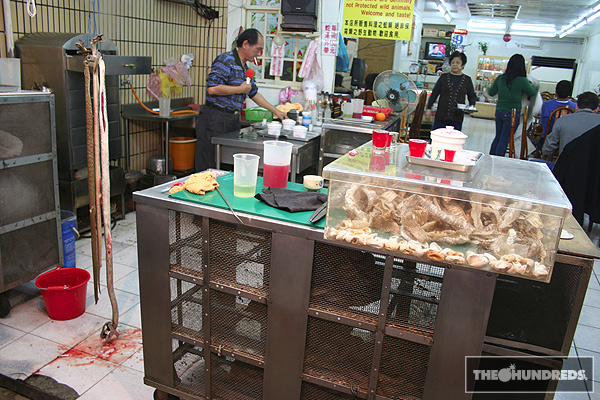 Les Tuileries in Paris is one of my favorite places in the world, besides Flavor Thai on Convoy in San Diego, the Mystery Spot in Santa Cruz, and the now-defunct Back to the Future ride at Universal Studios. It was actually raining when I took this photo of this dude reclining by the water, but he couldn't have cared less.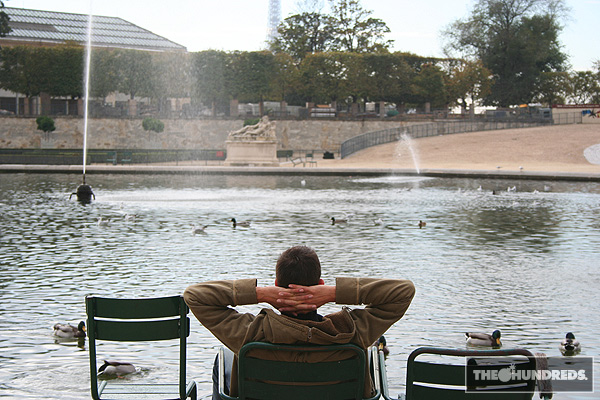 For some reason, I always find a horseman statue wherever I am in the world. Like in Boston.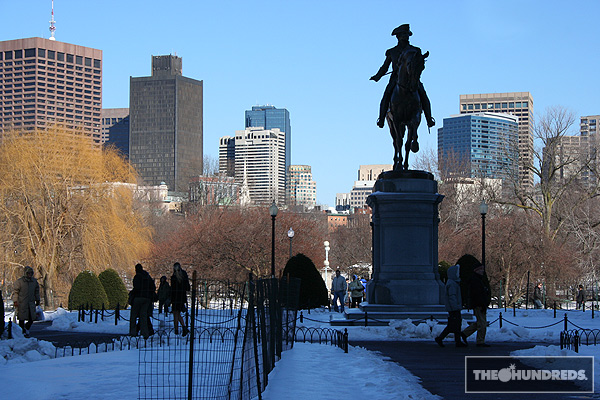 And in Madrid, Spain. In a couple centuries, will they have statues of generals in Humvees?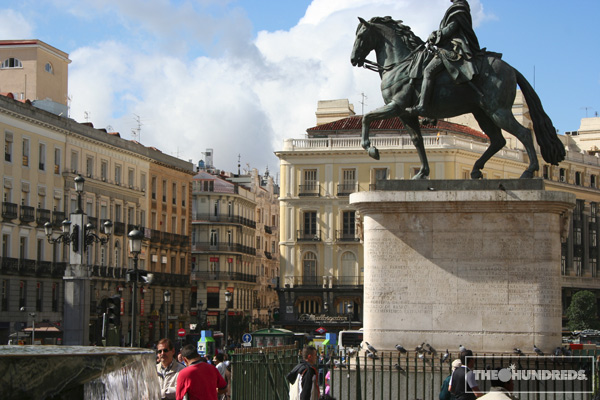 Whoa, that was trippy.
by bobbyhundreds