It's 2am. Is it too late for a Flashback Friday post? This one's dedicated to the iconic cultural figureheads that we have the pleasure of calling our friends.
I took this shot while Ben and I were down in DJ AM's basement a few years ago. The only things this dude has more of than rare kicks are records. Just stacks and bookcases, end-to-end, with the finest vinyl.. AM, last of a dying breed.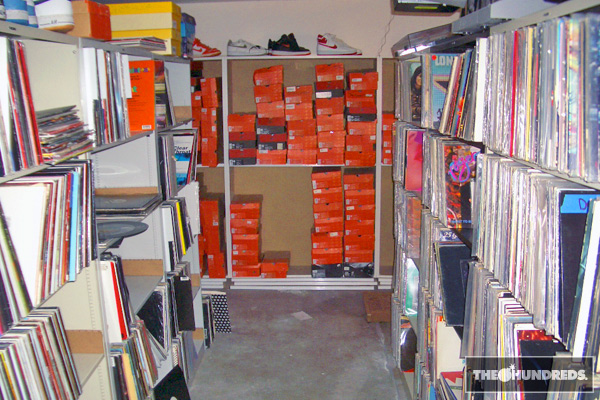 Pieter, better known to the art world as Parra, was visiting us from Amsterdam years ago when we were still working out the Rosewood studio. He was in L.A. for a week, and would skate over everyday to just lounge around in our space and buy vintage t-shirts at local Melrose shops. One day he saw this dude skating across the street and had to catch the flick. Guy Mariano.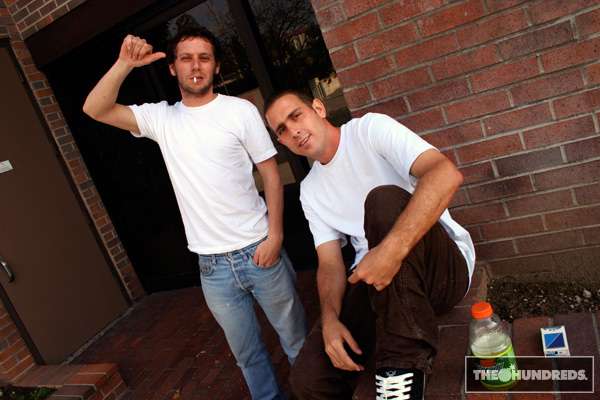 This might be the worst photo of Futura ever. We were grabbing dinner at LaLa's Argentine food that night. But now that I think of it, I think either Timmy or Tab were fooling around with my camera, so I'll blame this shot on them.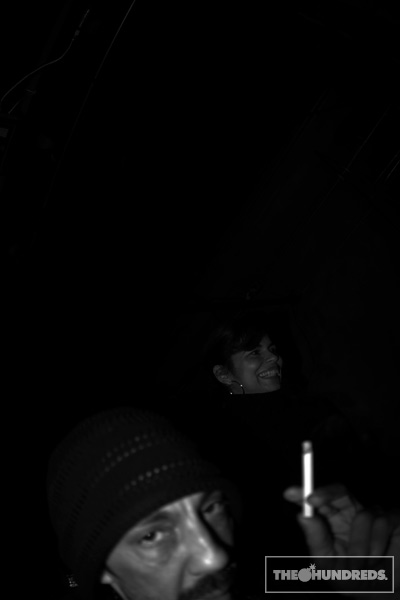 This was in Hiroshi Fujiwara's studio in Harajuku, Tokyo, Japan. Hiroshi (seated) was showing us his fixed sessions on DVD.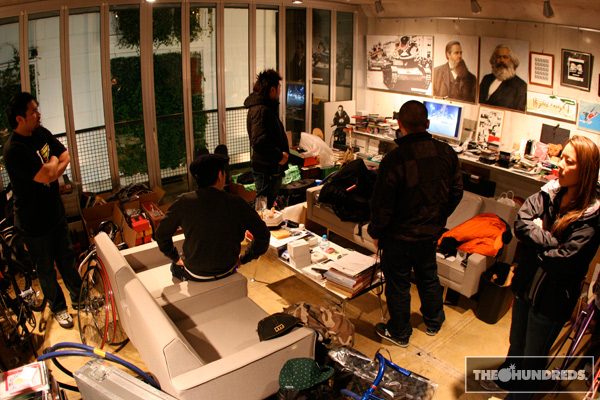 Speaking of studios, this is Alyasha Owerka-Moore's workspace. Look at all that inspiration. I'm never sure how Aly ever gets any work done in this corner. It's like the Eye Candy Emporium.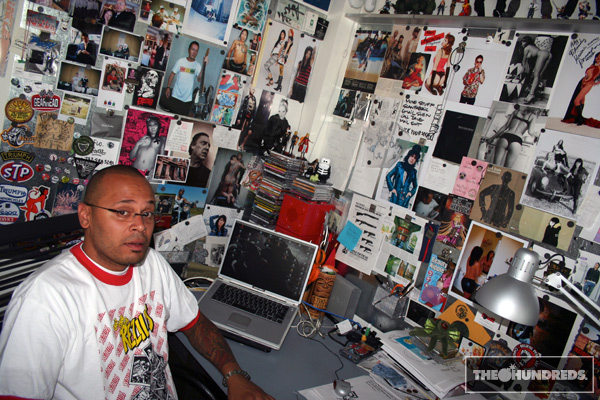 Stash and Scotty were out in the parking lot, filling up the car with a little steam session, when Stash decided to give me an autograph.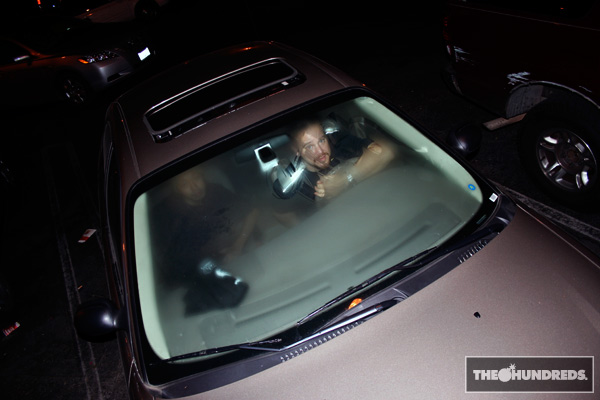 …on the windshield.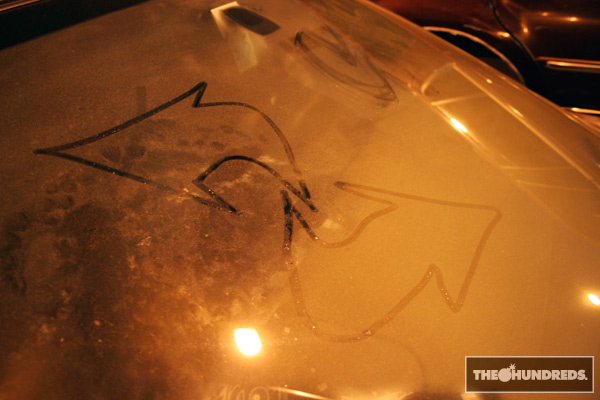 Usugrow is still one of my favorite artists.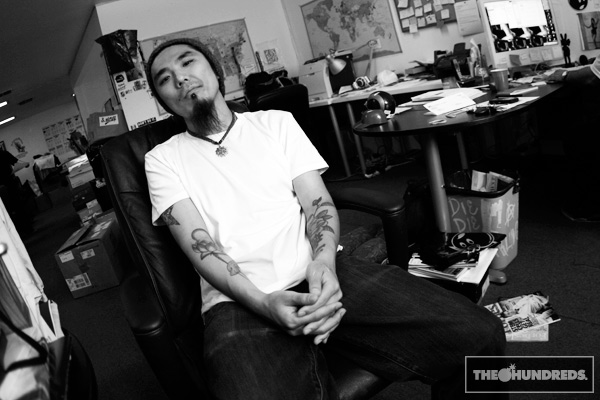 …as is 'Toons. I mean, I'm enough of a Mr. Cartoon fan to keep a piece of his time on my arm forever.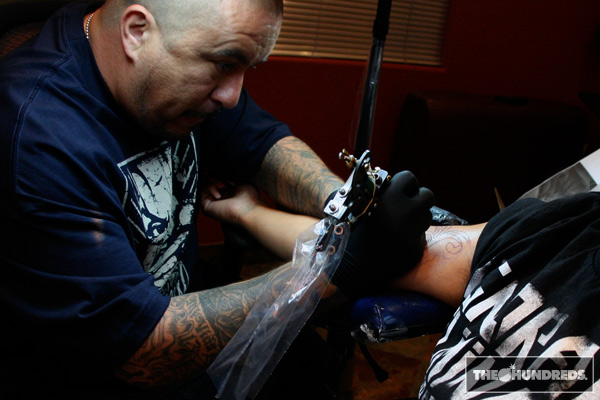 by bobbyhundreds