Revelation Records' 25th Anniversary week kicked off earlier tonight at The Glass House in Pomona. This was night 1 of what will be a 4-night showcase series of Revelation's legacy acts, such as Gorilla Biscuits, Youth of Today, Bold and Shai Hulud.
And if you were at the show, you had the opportunity to nab Night 1's collaboration tee between Revelation and The Hundreds:
For more on our collaboration with Rev, click HERE.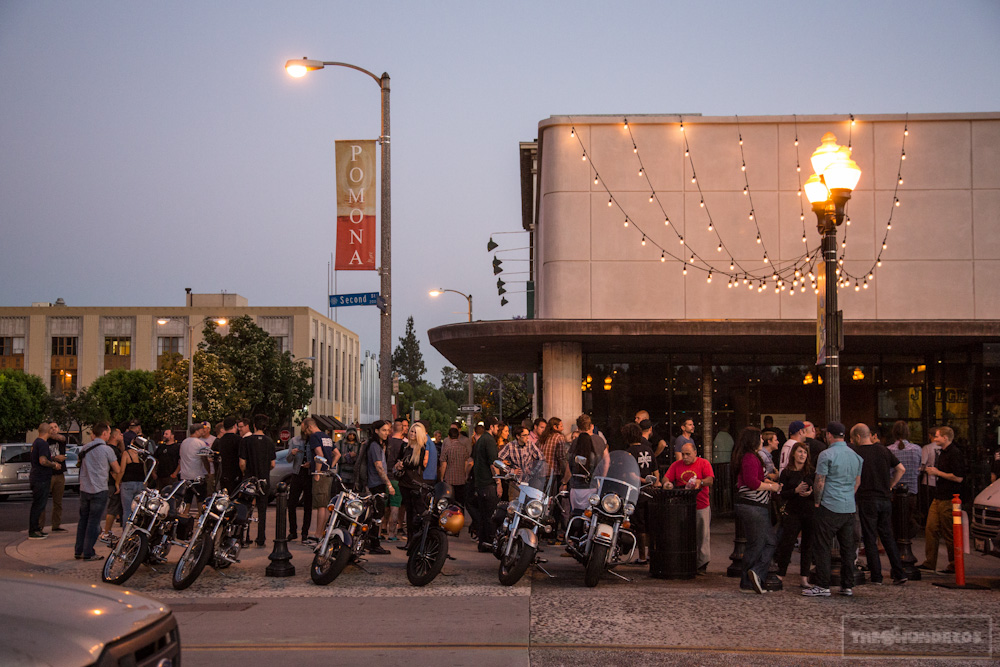 Although the heart of Revelation Records lies in their foundational hardcore bands of the '80s, the label matured in the '90s with a more palatable roster… The new crop of Rev bands would be considered more punk or pop influenced, some were radio friendly, and many groups were embraced by a post-core audience that had evolved beyond – or just differently – from the historic hardcore sound.
This first night of Revelation's anniversary shows was actually added after the original 3 dates, and was largely dedicated to some of the later generation of Revelation Records bands. So, not a lot of heavy moshing or windmilling in the pit. Instead, you got melodic singalong sets from the likes of Gameface (their reunion show since '03):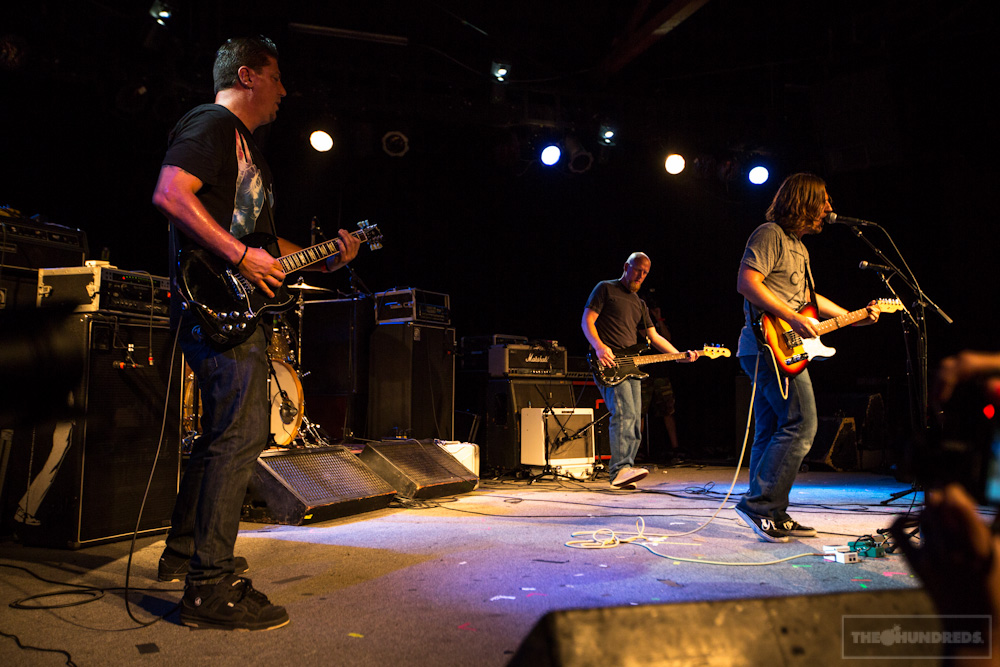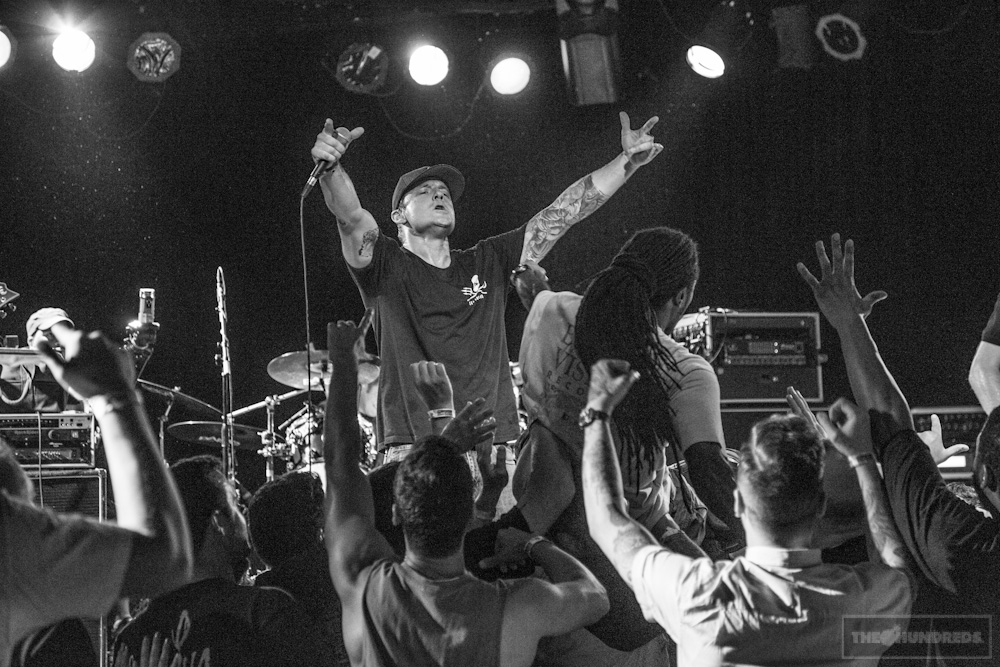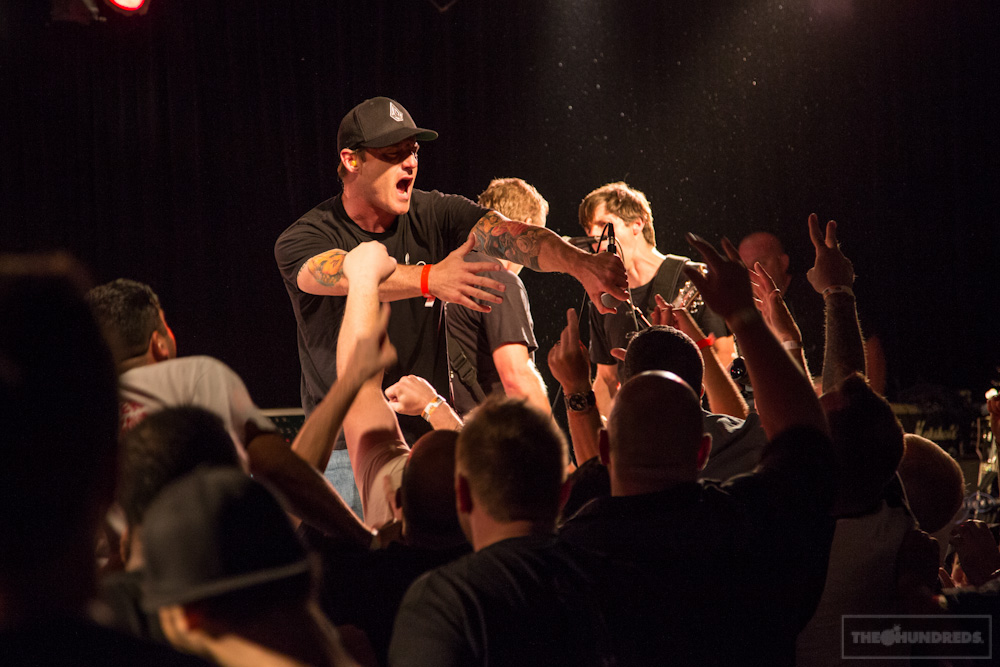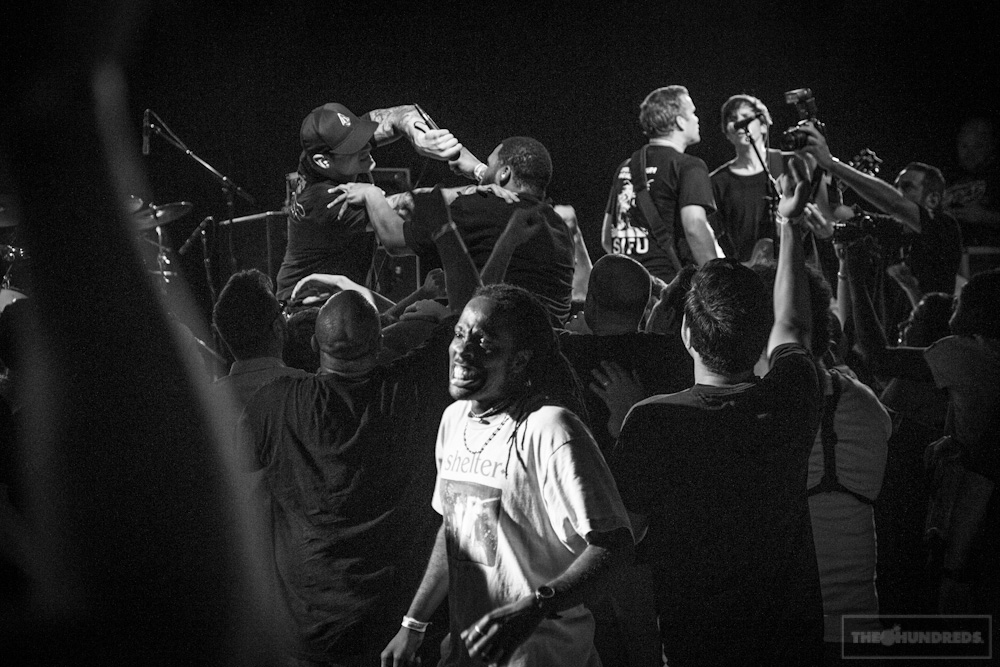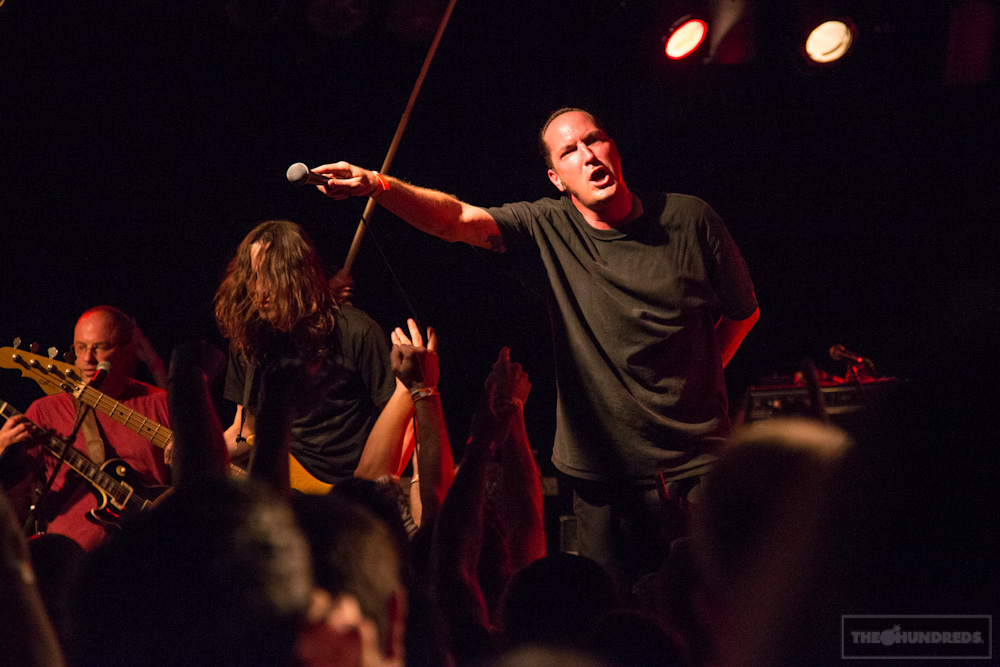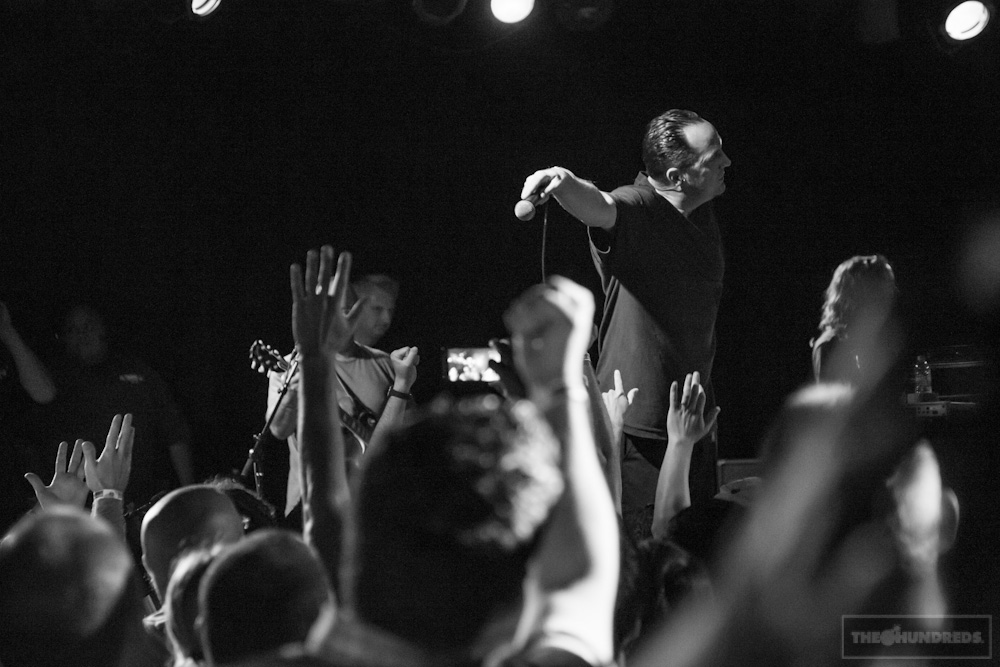 and performing for the first time since 1996, the reunion of Into Another: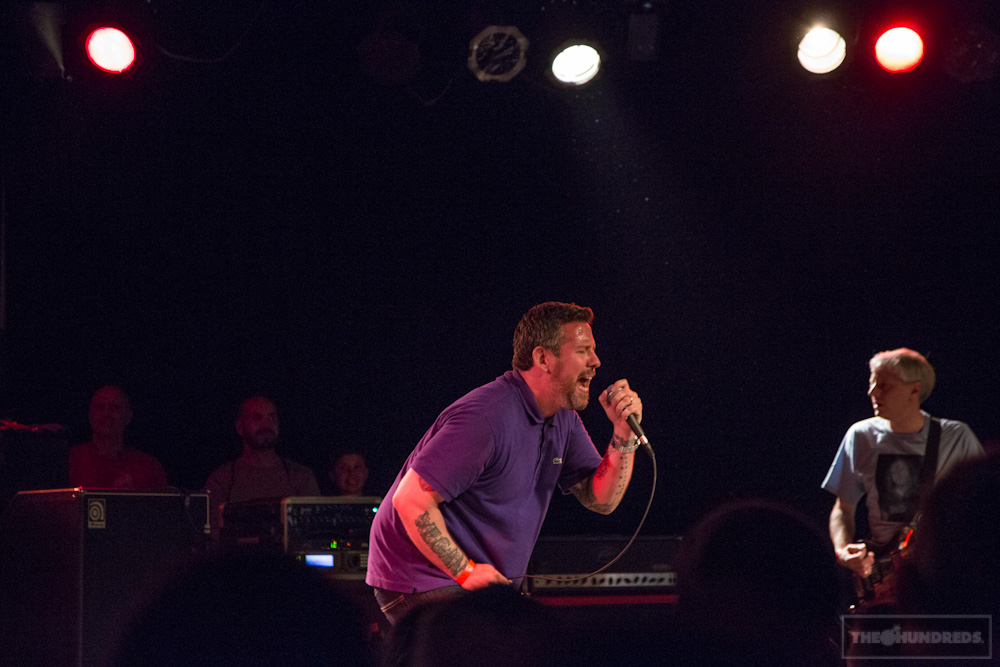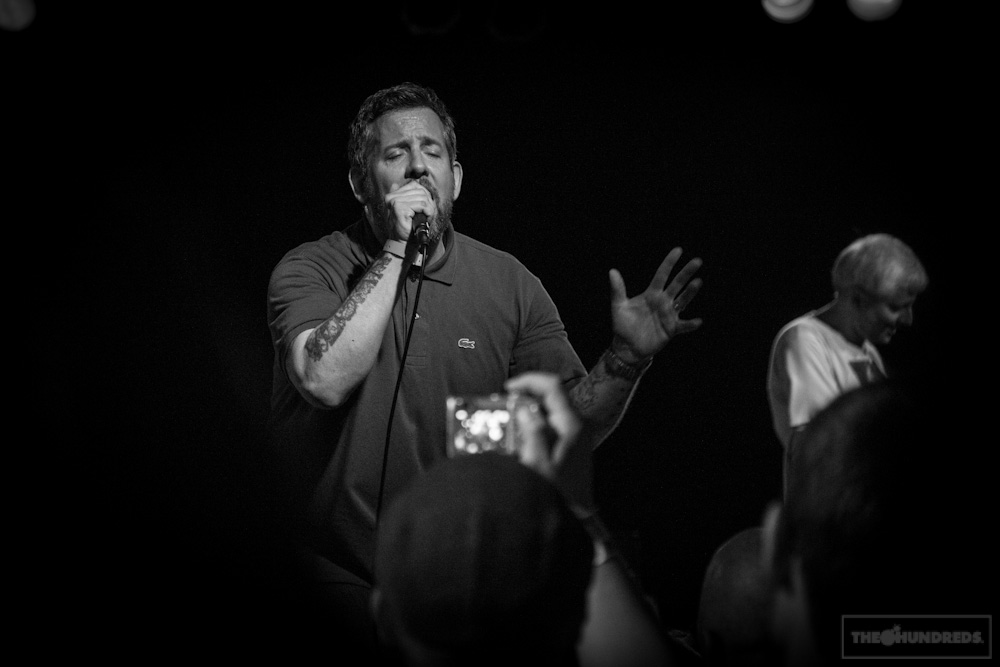 I have to admit that I worked too late, got stuck in traffic, and thereby missed opening actsKiss It Goodbye (super bummed about that) and In My Eyes. Night 2 is tomorrow. Go!
by bobbyhundreds