One of the best art galleries in New York stands perched high a nondescript Chelsea building. Unassuming, easy-to-miss, but always holding some of the greatest treasures the art movement has to offer. The Jonathan LeVine Gallery.
Their current exhibition, The Art Army Royalty, is no exception. The show features the work of Seattle artist Michael Leavitt, whereby he satirizes over twenty living "celebrity" artists by hand-sculpting action figures of them out of polymer clay. He chose action figures as the medium because of the idolization of these individuals and he's made it very clear that he's not necessarily a fan of all of these people. He also drives home the point that if you know who some of these characters are, then you're included in the "art world." But the majority of the mainstream has no clue as to who these artists are. It's an interesting analysis and commentary on the art scene, art collectors, and artists as a whole…
See if you can recognize some of the figures, morphed into their own signature work.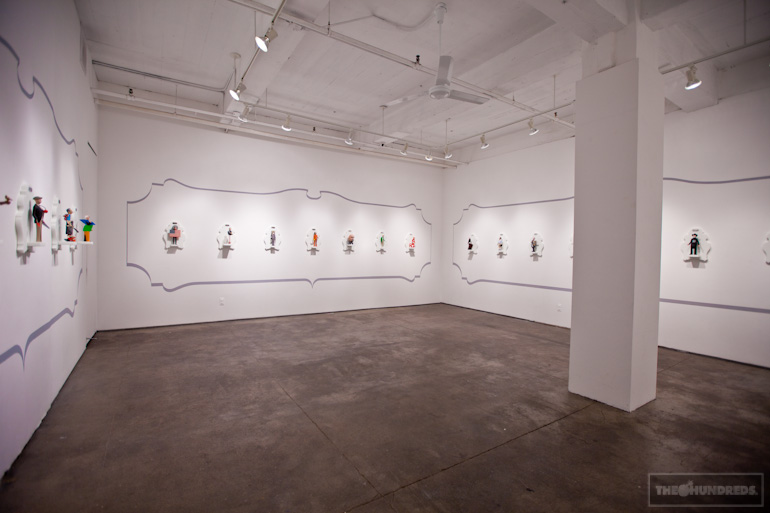 Jasper Johns: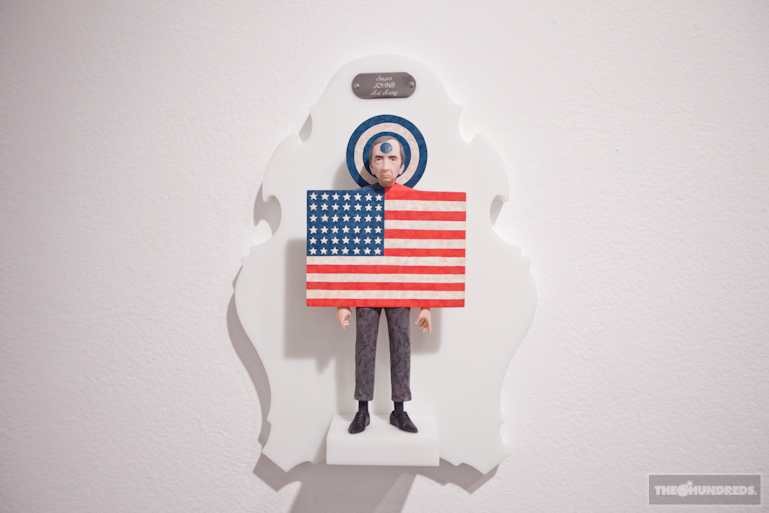 Jeff Koons: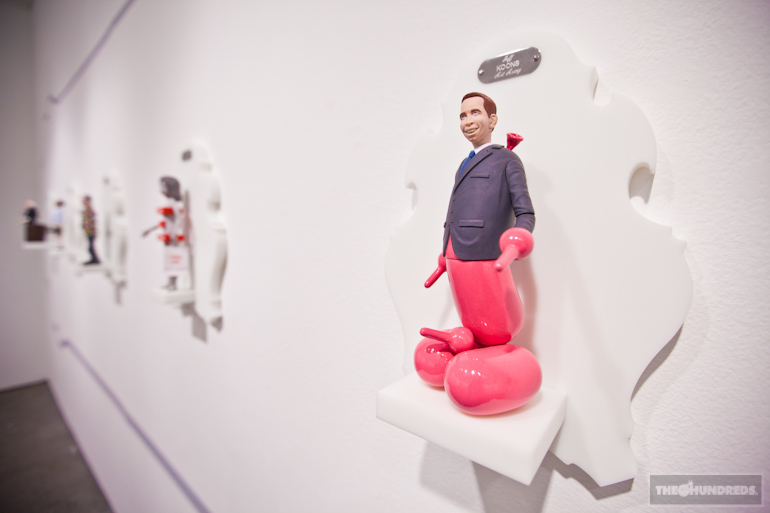 David Hockney: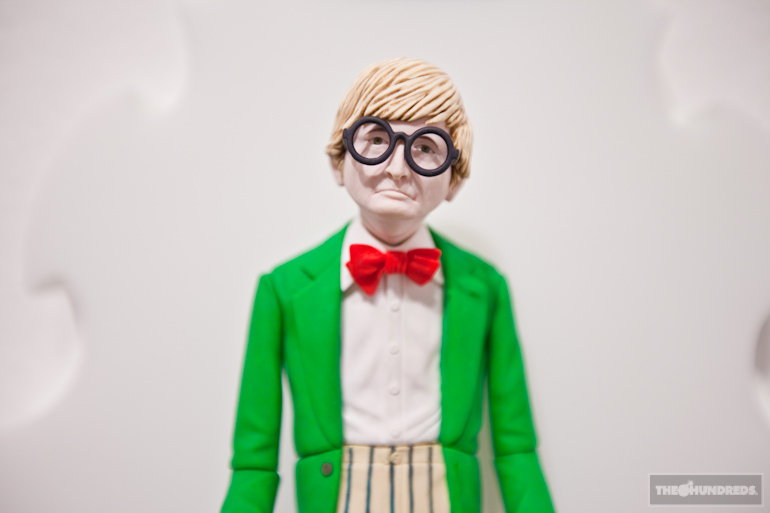 Cy Twombly (one of the two "living" artists in the show who passed during the lead-up) RIP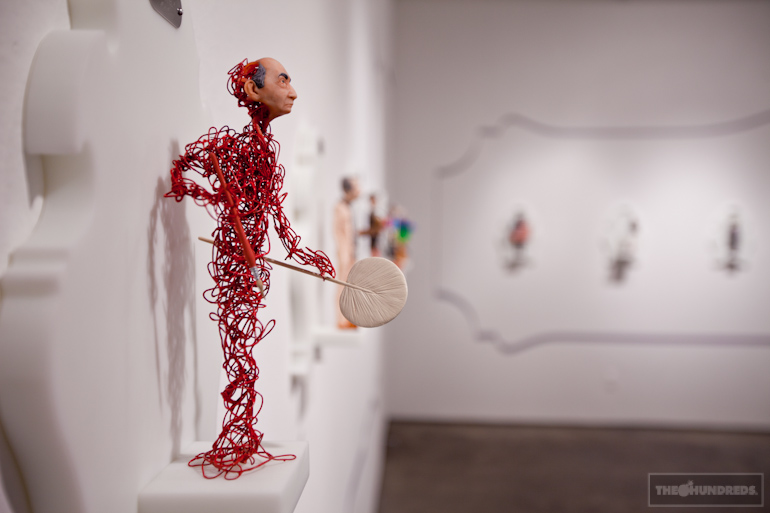 My favorite is Kara Walker's. Not only is she one of the awesomest artists ever in the history of the world of the universe, but the paper-thin silhouette is perfect execution.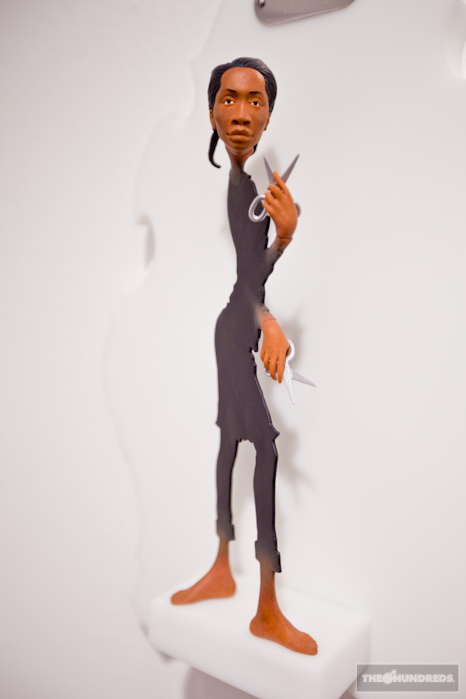 I'm sure at least some of you guys know this one. Takashi Murakami.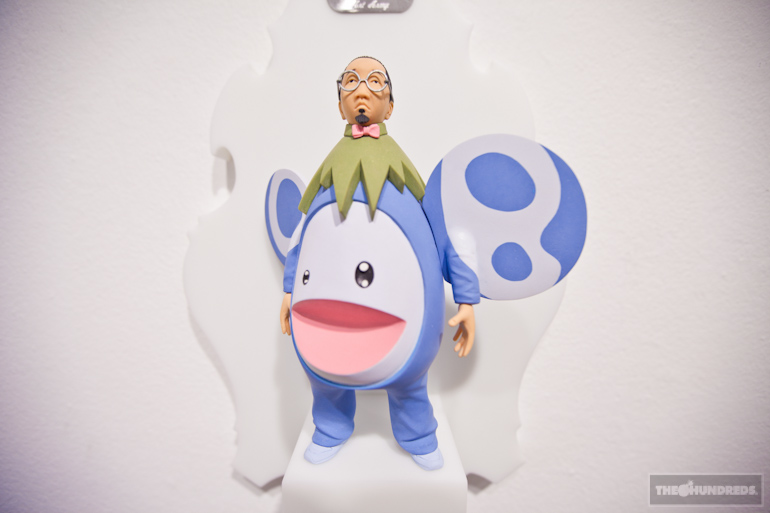 But a lot more of you should know and love this one. Yoshitomo Nara.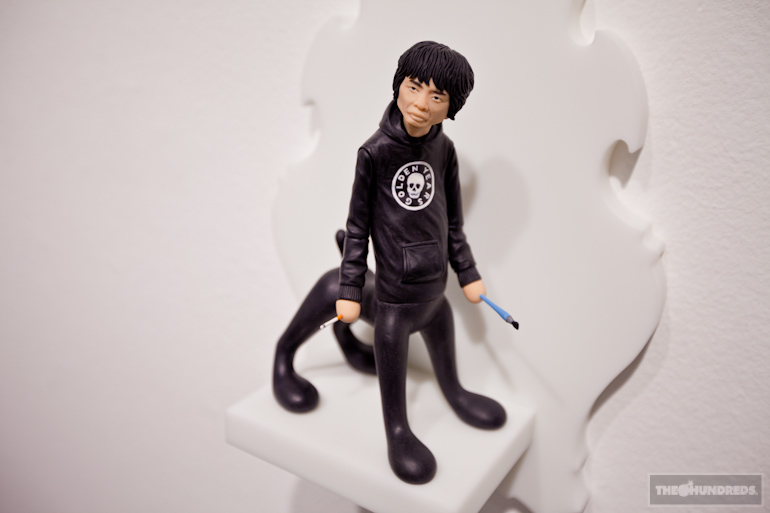 Damien Hirst.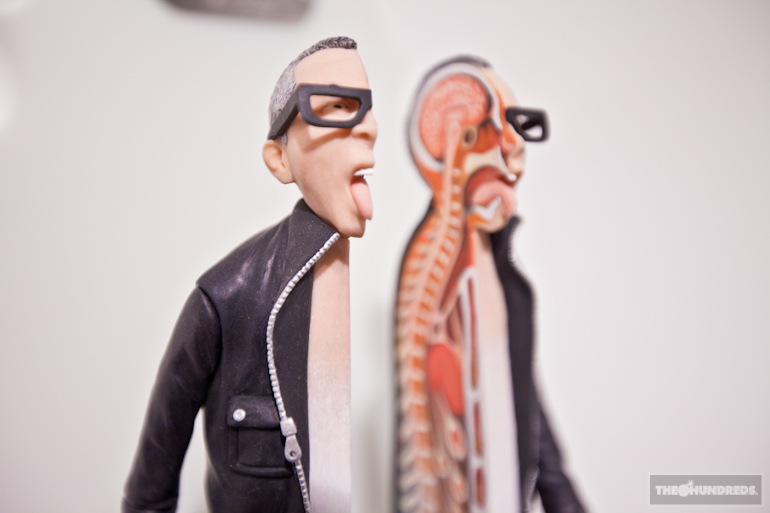 Julian Schnabel.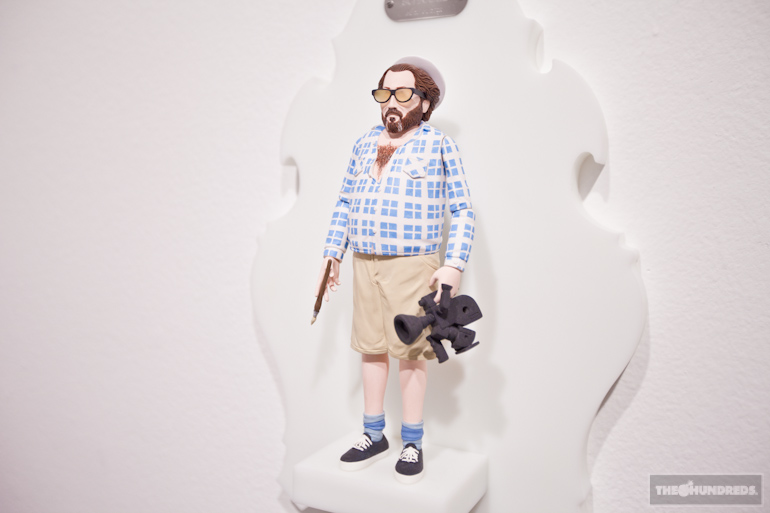 Ed Ruscha.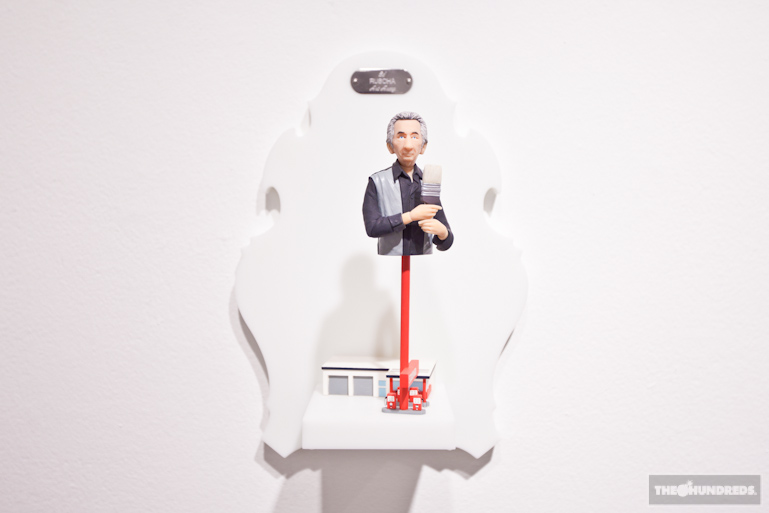 James Turrell.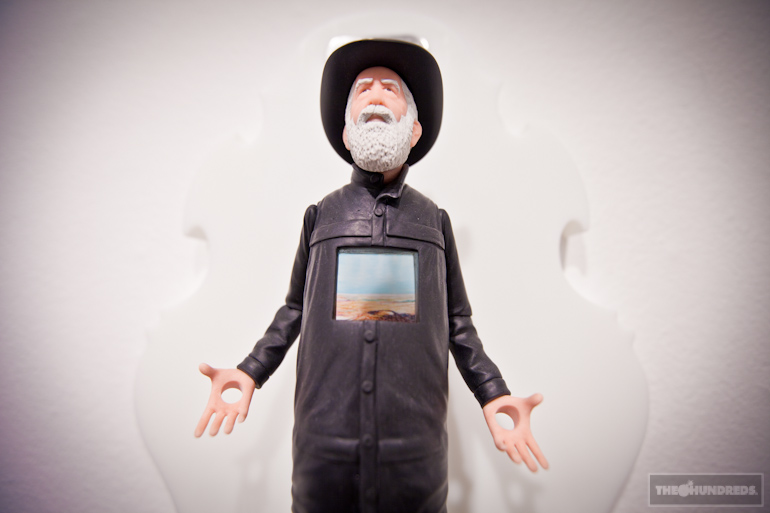 and Barbara Kruger. I like how she's done in grayscale to match her work.
And p.s. this Kruger is now property of The Hundreds is Huge, Inc. #humblebrag #justsayin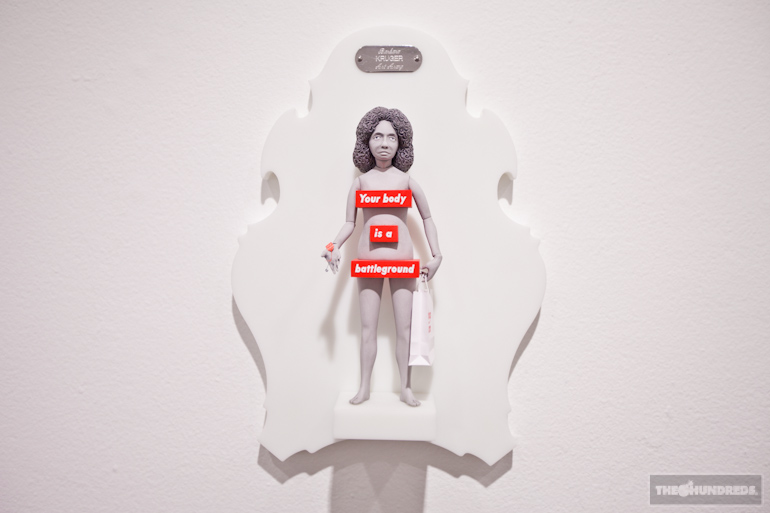 by bobbyhundreds