EDIT : I'M STUPID IN THE HEAD. THE EXHIBITION AT BARRACUDA SPANS NEXT WEEK AND OUR FIGURE RELEASES ON THURSDAY, OCTOBER 1ST. ALL APOLOGIES. WORD TO KURT COBAIN.
When it comes to vinyl toys, collectables, action figures, whatever you wanna call 'em, it doesn't get bigger than Michael Lau. Lau celebrates the 10th Anniversary of his Gardener toy franchise this year, and to commemorate the occasion is entering the United States for the first time, to coincide with a week-long celebration at Barracuda here in Los Angeles.
He's also worked on exclusive custom figures with 3 brands, including us, Barracuda, and SlamXHype. There are 3 versions of each brand's figure.
– The white/blue colorway will be released in Asia in December (quantity: 50)
– The black version will be distributed exclusively by each brand (we'll tell you when ours will drop at a future date),
– And the woodgrain colorway will be sold throughout NEXT week at Barracuda.
So, our woodgrain Adam Bomb figure by Michael Lau is limited to 100 pieces and will release on THURSDAY, OCTOBER 1ST, at Barracuda.
Hypebeast recently published a comprehensive interview with the Hong Kong-based artist and his thoughts on his 10th Anniversary celebration. You can read it HERE.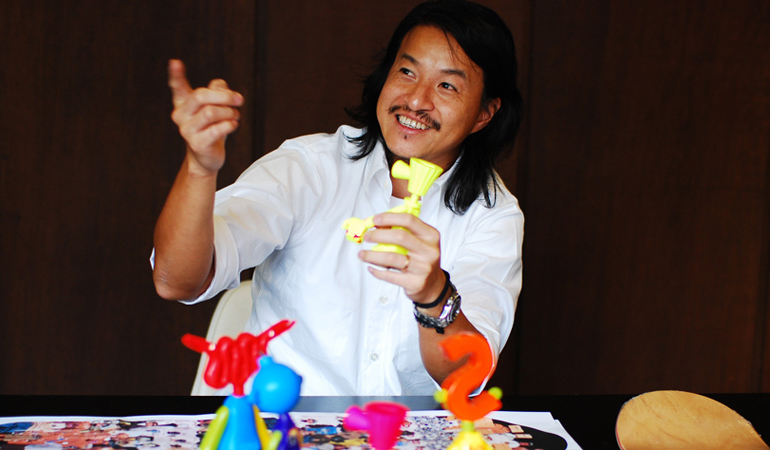 photo courtesy of Hypebeast
by bobbyhundreds