We've always sought to provide a purpose and a story behind everything that we design.  The Hundreds isn't merely a clothing brand or a media network; it's a storytelling company.  And in most all we create, there is a reason.
Although I prefer to maintain the mystery and let our audience work towards finding the answers, sometimes we'll hook you up with the story around the piece.  Today, I'll break down the inspiration and narrative behind some of our current Fall offerings.  As a wise Transformer once said, there's "More than Meets the Eye."™
"Crook" Pocket T-shirt: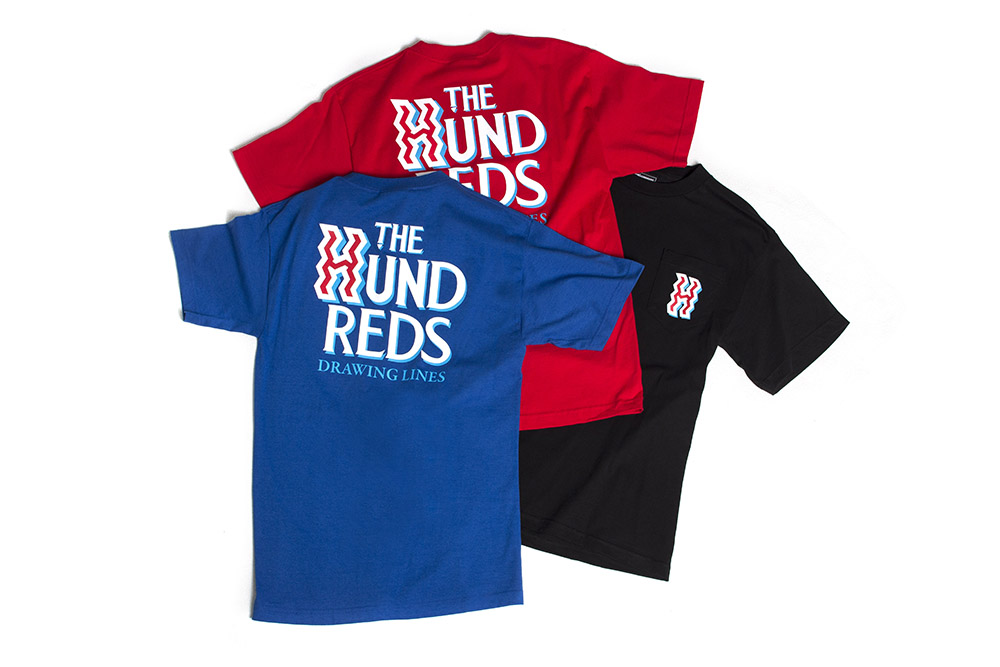 We're not the first, and we're certainly not the last to run the St. Ides rip.  But lemme tell ya why from one generation to the next, Streetwear restores the memory of hip-hop's legendary malt liquor.  The beer (actually manufactured by the other end of the hip spectrum, Pabst) grew in popularity during rap's golden era via hood endorsements by hometown heroes: Snoop, Pac, BIG, and Cypress Hill amongst a dream team of others.  Here are some of the more memorable St. Ides commercials spanning the years:
"Fantasy Land" T-shirt: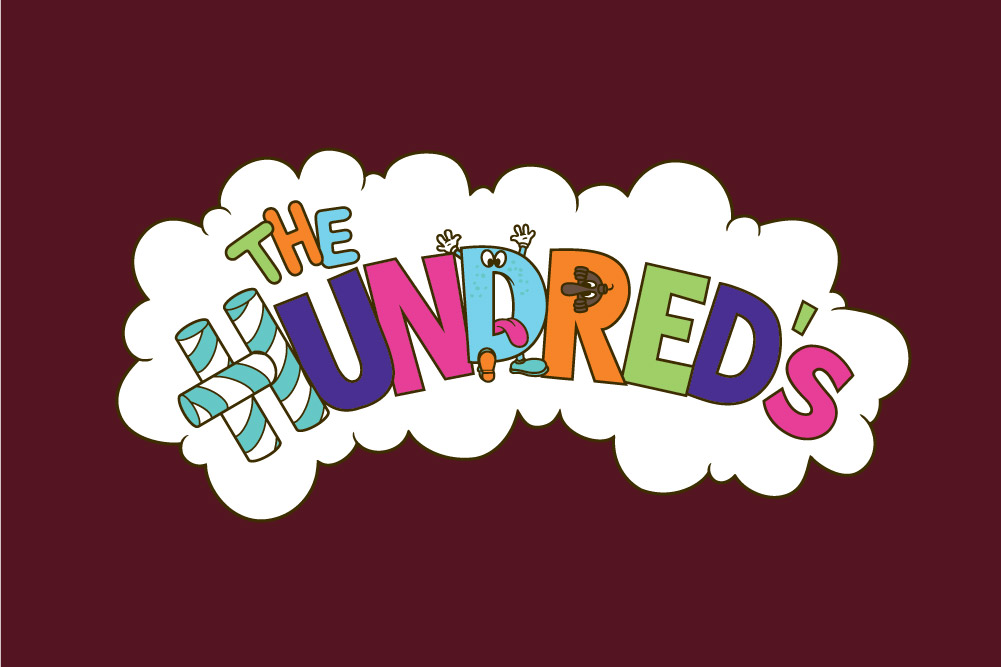 After school in the '90s, you were faced with a few options.  Chatrooms (a/s/l?), skating the curb out front in your size 42 pants, or watching afternoon television with a Squeezit and stack of Soft Batch cookies.  Depending on your viewing sensibilities, you had your choice of Gilligan's Island reruns, Richard Bey, or Bobby's World – a cartoon about an imaginative kid with a football head (think Calvin meets Stewie), his Minnesotan mother, and host Howie Mandel in the stride of his OCD onset (he didn't have much hair by the end of the show).  The only annoying thing about this series was that they started confusing brainless entertainment with public service, airing subtitles against the dialogue to promote literacy.  I don't know about you, but when I'm watching TV, I don't wanna read (Otherwise, I'D READ).
Eventually, I'd Scotch-tape sheaths of newspaper across the screen's lower half so the scrolling ticker couldn't distract me.  It always pissed my dad off when he got home to watch football and couldn't read the score.  You can also guess how much fun it was to grow up, sharing the name of one of the most irritating animated characters in history.  To this day, I can't escape, "Bobbbbby's World!"
"Rain Rose" T-shirt: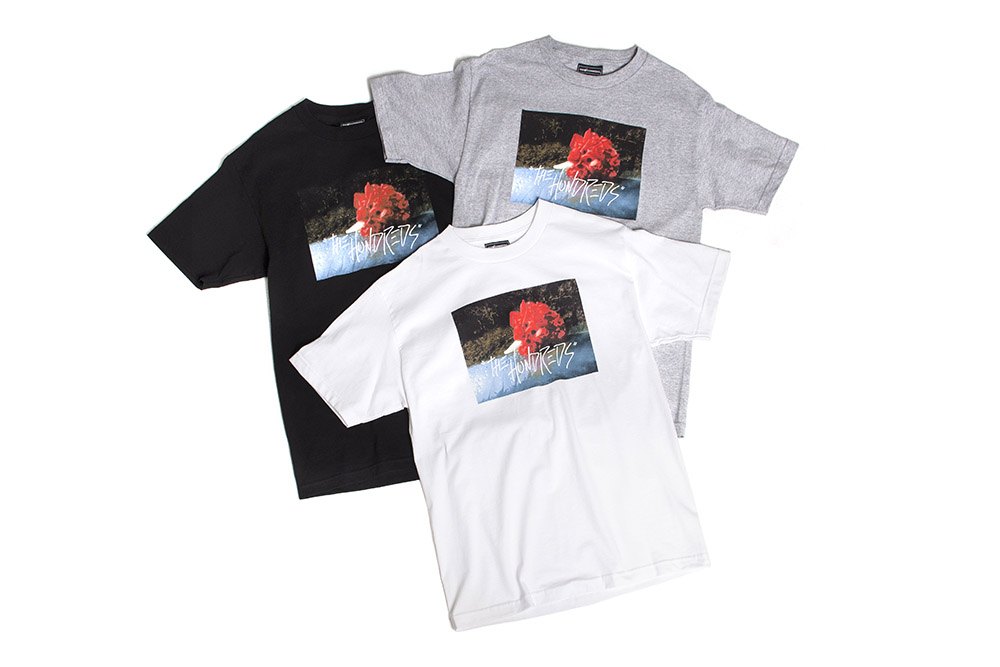 It's a shame that Guns N' Roses' legacy is mired in Axl's cornrows, because they owned decades of rock and roll.  I know kids today probably think of GNR as a bloated Aerosmith – if they think of them at all – but there was a period of pop culture where Axl, Slash, Izzy, Duff, and Steven Adler represented everything dirty, dangerous, and LA to the world.  "November Rain" was their opus, a sincere rock ballad split open to Slash's immortal guitar solo, forever memorialized in a music video epic.  The tragic love story spins around Stephanie Seymour, Axl's real-life love interest, and the Adriana Lima of her time.  This still is the final scene from her death, and also a commentary on the end of the flower-print trend in fashion.
"Six Days" T-shirt: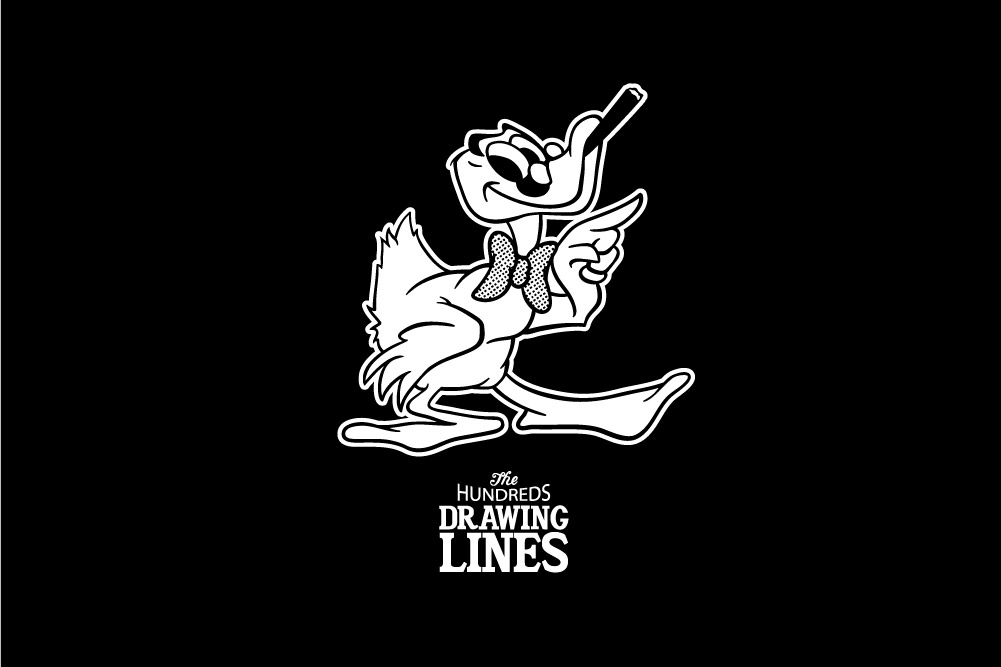 Speaking of LA stories, Swingers could well be my favorite Los Angeles movie.  In the film, Jon Favreau's character (Mike) navigates the hardships of dating in the city, especially post-breakup.  His labor in love is metaphorized by his business card, printed with the duck from old-school quiz show You Bet Your Life, and consistently confused with Donald Duck by every girl he meets.  He knows he's met the right girl (Heather Graham's Lorraine) when she gets the reference.  The name of this T-shirt, "Six Days," is how long Vince Vaughn and "Sue" agree is the right amount of time to wait to call a girl.  The hat on the back is the original logo to the now-defunct Derby restaurant, where Mike dances with Lorraine.
"Sucks" T-shirt: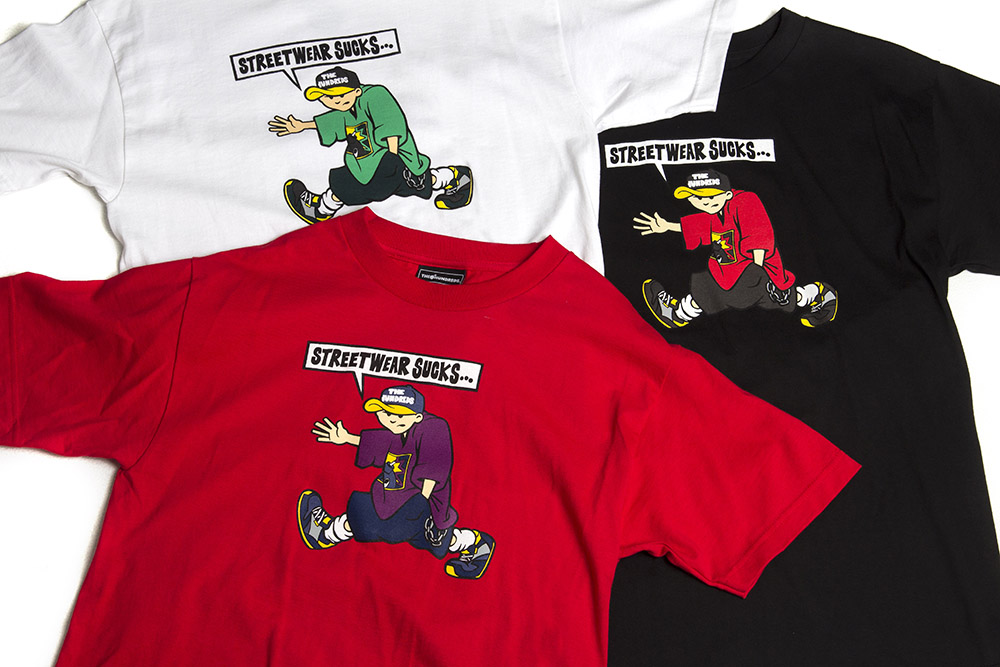 The inspiration behind "Sucks" is pulled directly from Sean Cliver's "Everything Sucks" tee that he did for Powell 20 years ago.  Skateboarding and Streetwear seem to historically have this inverse relationship as far as trends and industry go.  Right now, Skateboarding is surging in popularity once again (thank God), while Streetwear's pendulum swings the other way.  So this is a commentary on all of that.  I believe the graphic was initially used for Lance Conklin's board, but I could be wrong.  Here's the original comic series that accompanied the "Everything Sucks" campaign, (from Vert is Dead).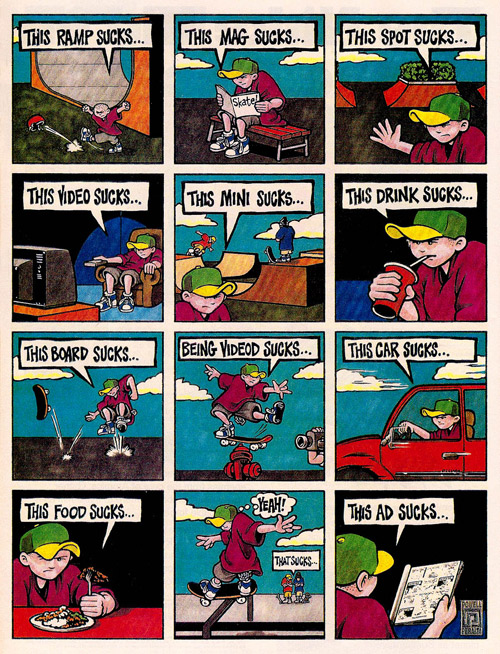 "Forties" T-shirt: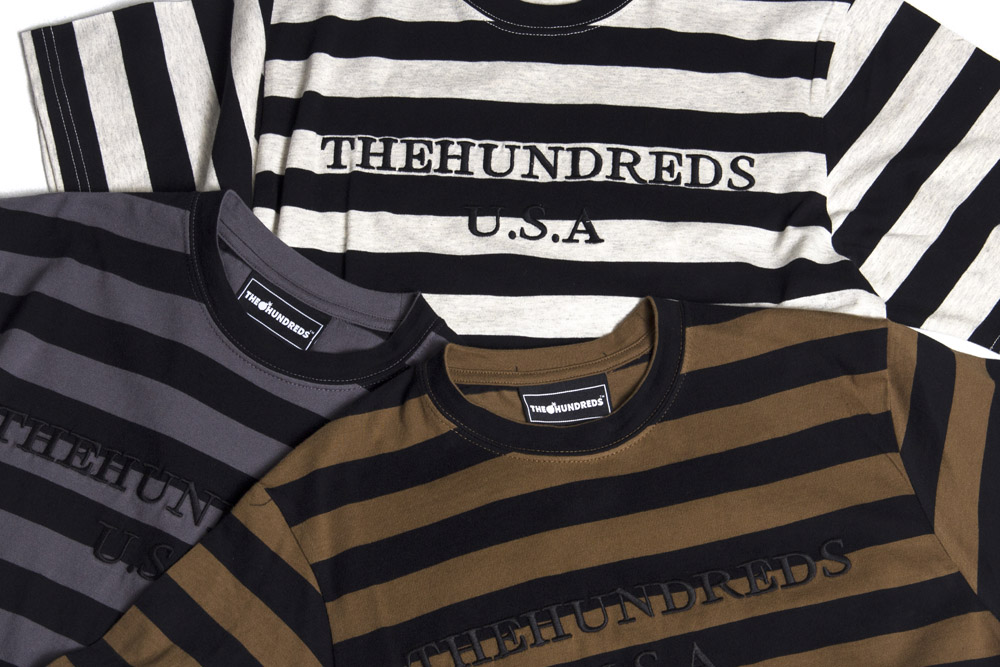 The Hundreds Fall 2014 is largely themed around hip-hop's definition throughout the '90s, which was propagated by gangster and conscious rap, MTV, the advent of independent rap labels and magazines, TV, and film.  Boyz n the Hood, Friday, and Menace II Society were the cinematic cornerstones of hip-hop lifestyle during this period.  Of the three, Menace stands out most in my mind – I could probably recite the movie verbatim (never out loud).  In case you haven't figured it out already, our "Forties" T-shirt is lifted from Kane's striped Guess? tee.  We played it to the last detail, same colorway, same font, direct-embroidered across the stripes.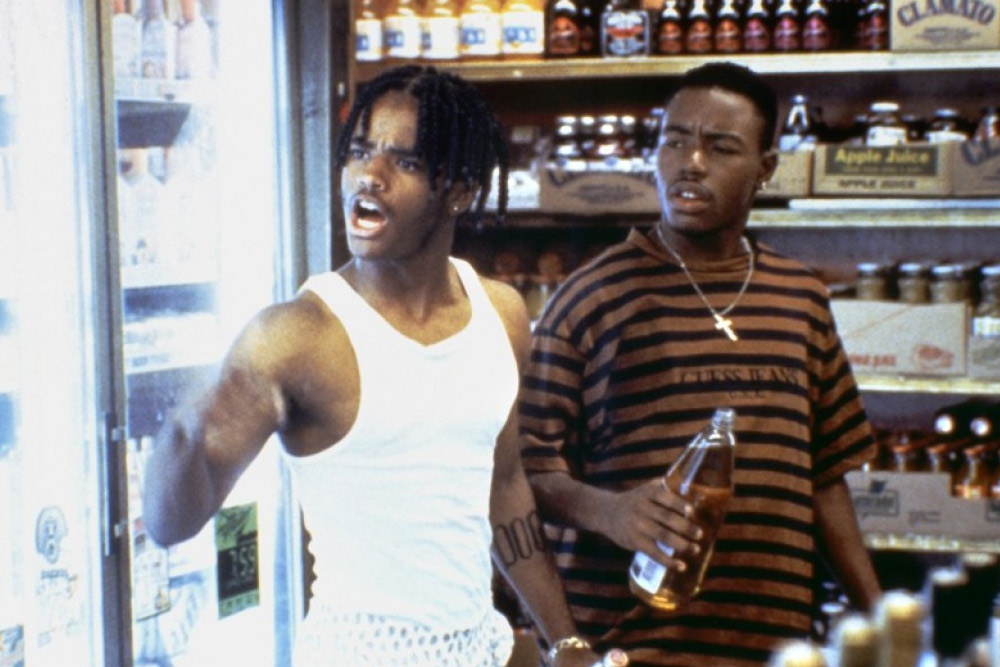 "Steven" Backpack: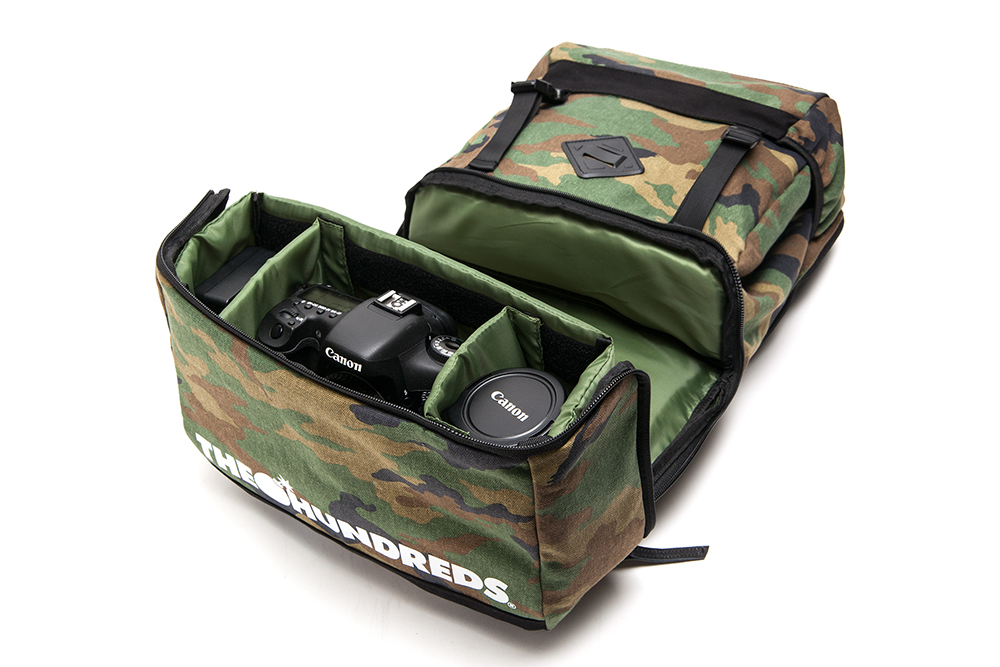 When it came to designing the next backpack in our ongoing camera-bag collection, as a photographer, I wanted something that would be functional, yet still look stylish enough.  Most camera bags look like a turtle shell or even worse, a camera bag.  What if we designed a pack that you couldn't tell was holding $5,000 worth of equipment?  So Vito, Heavy D, and Patrick came through with flying colors.  Introducing the "Steven."  Everything you need in a backpack.
"OE" New Era 29/20 Fitted Cap: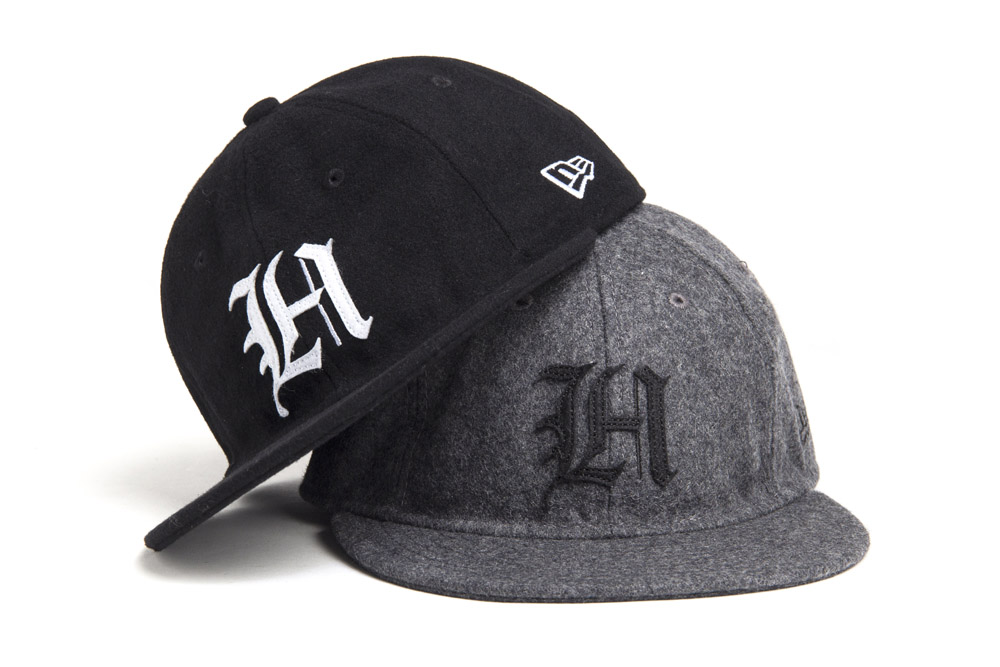 One of our first logos was an Old English "H," if anyone remembers the "Drips" T-shirt and sweatshirts.  I always liked OE "H"s – especially lowercase – because it looks like it says "LA."  So we brought it back this season in our own customized Old English "H"/"LA."
Rosewood Collection "Matt" T-Shirt: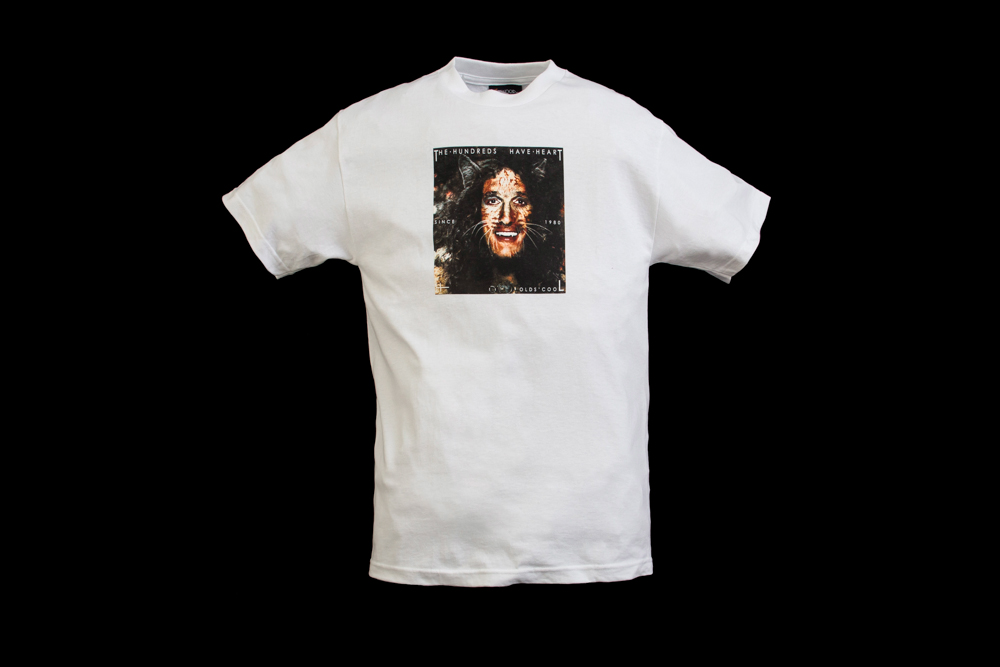 I've actually had this idea on the backburner for years, but with Matthew McConaughey's career skyrocketing, I figured I should be a good capitalist and carpe the diem.  The actor's had a string of lowlights (The Wedding Planner, Failure to Launch, EdTV) and a couple major hits (The Wolf of Wall Street, Dallas Buyers Club, EdTV (guilty pleasure!)), but arguably his finest performance draws back to his first film. In 1993, McConaughey delivered one of the best lines in movie history: "That's what I love about these high school girls, man. I get older, they stay the same age."  The film was Dazed and Confused, and his T-shirt was white with a rolled-up sleeve for his cigarette pack, and a Ted Nugent album cover on the chest.  So here it is in this Fall's Rosewood Collection, Matthew McConaughey's face fused into Ted's.  Alright alright alright.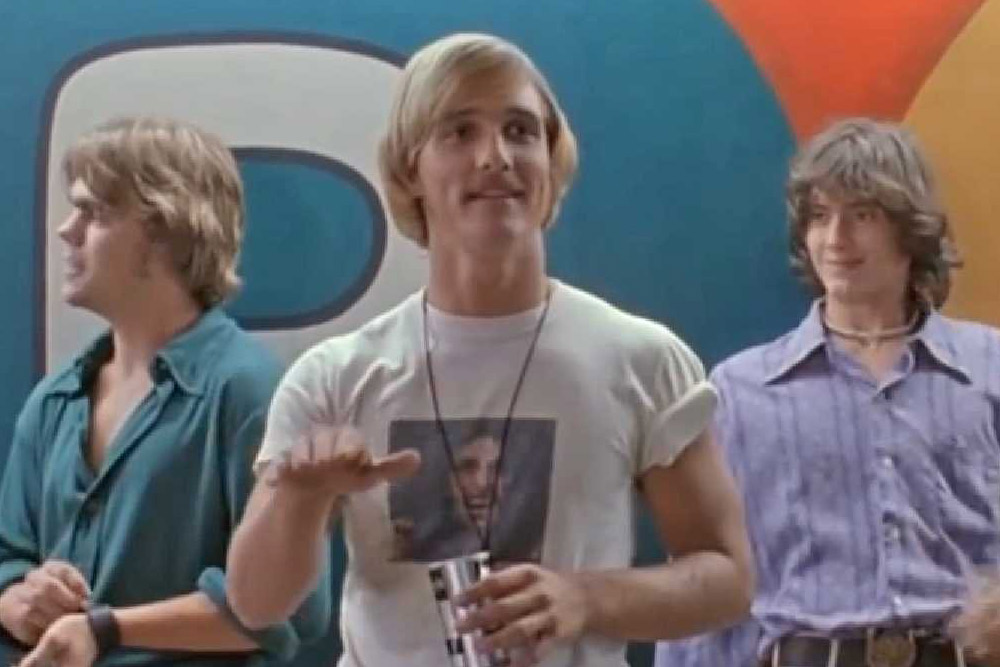 Rosewood Collection "Average White Girls" T-Shirt: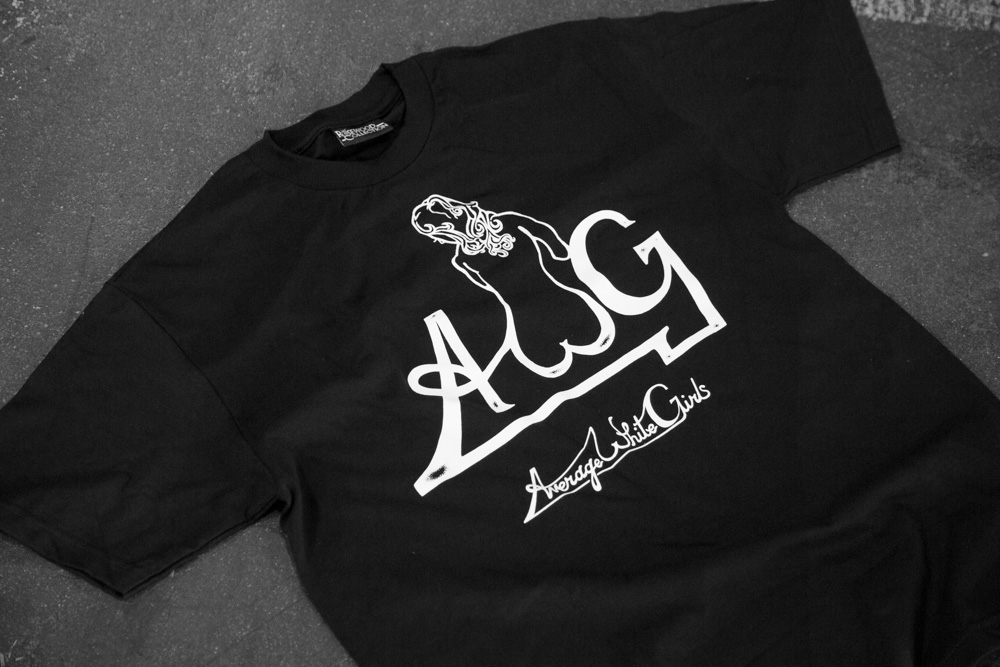 We can't get enough of 'em. There are even entire Niketalk threads devoted to them.  Average white girls.  Ripping off the Average White Band's logo, AWG was actually printed a couple years back, but we've just been waiting for the right Rosewood Collection to release it with.  One of my favorite pieces this Fall, it's also one of the rarest, with less than 50 made.
Rosewood Collection "Karou Betto" Baseball 3/4-Sleeve Shirt: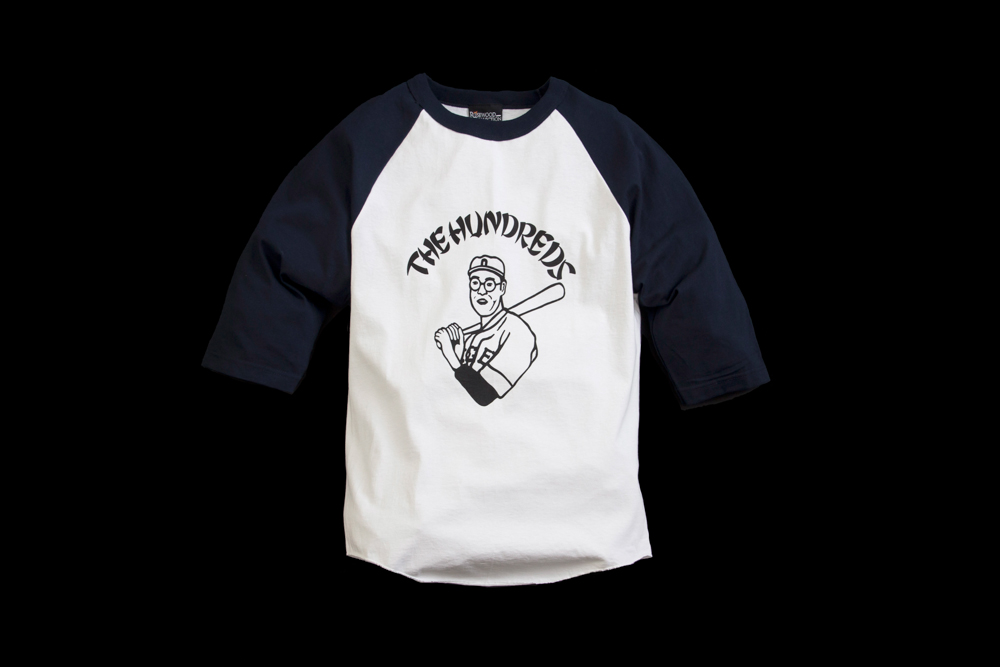 Don't ask me why.  Ask Jeff Bridges.  For some reason, he's worn this random baseball jersey in at least three of his films: Cold Feet, The Fisher King, and The Big Lebowski.  It makes almost as much sense as us bringing it to life with our own rendition.  Dude.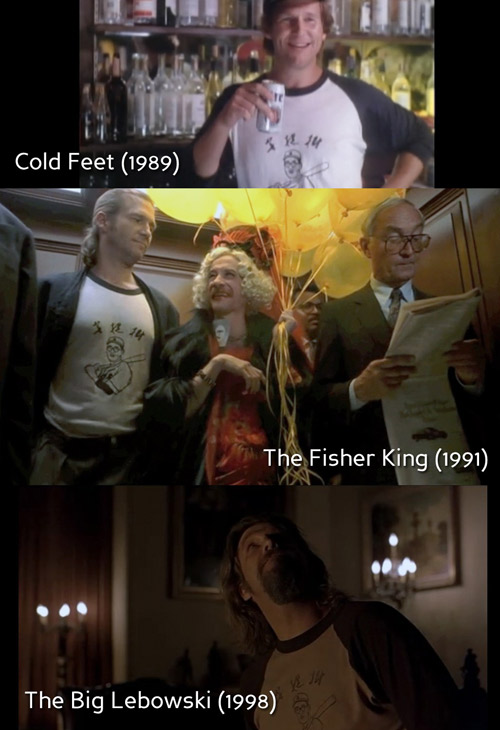 "The Hundreds X Ebbets Field Flannels" Jersey: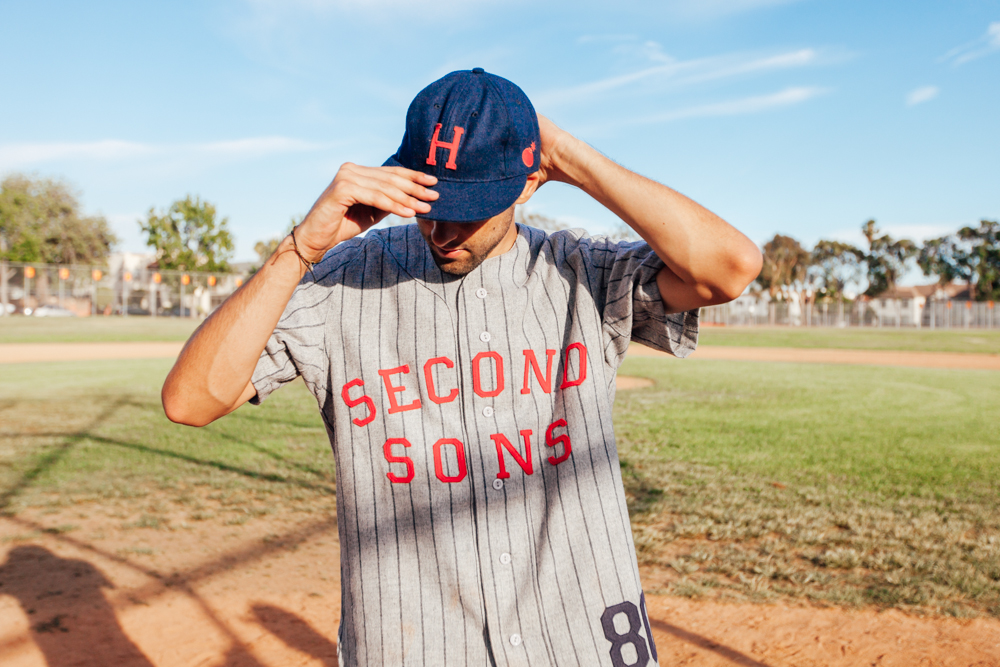 At this point, you have probably heard enough about our Ebbets collaboration, but as to "Second Sons?"  To be incorporated into more of our overall branding, I came up with this phrase when my second son was born.  A second son myself (and so is Ben), "Second Sons" acknowledges that we have more to prove and overcome in our journey, so that when we break through, we change the game.  Second sons are the underdogs, the revolutionaries, and the iconoclasts in all of us.