This Saturday night, Mike Shinoda unveils the final act of a 2-part art series entitled "Glorious Excess." Glorious Excess : DIES will be showing at the JANM in downtown Los Angeles through October 4th, showcasing 17 new works "…about obsession with celebrity culture, consumer addiction, and fascination with excess. The show follows a nameless celebrity character as he indulges in the sex, drugs, and rock n roll lifestyle. In this show, he grows to the limits of his fame, reveling without moderation in the excesses of modern celebrity until he implodes."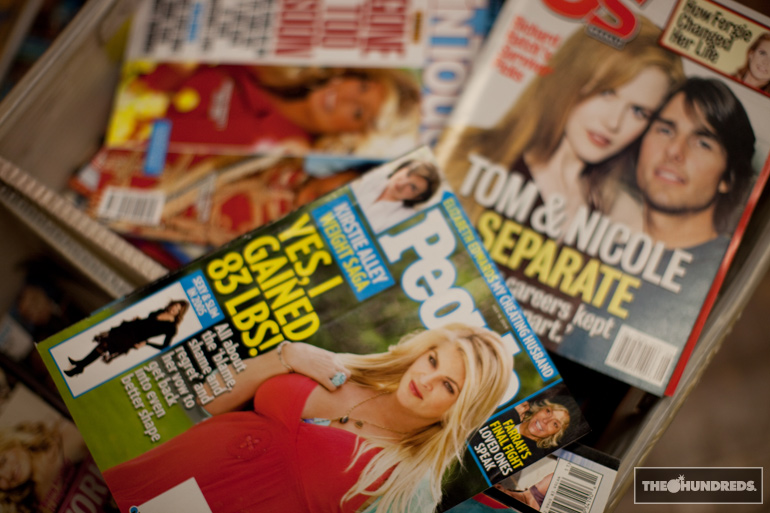 I caught up with Mike this afternoon at the gallery as he was busy preparing the installation. I'll tell you now that it's heavy on art and just as heavy in concept, so prepare your brain and your senses for stimulus overload.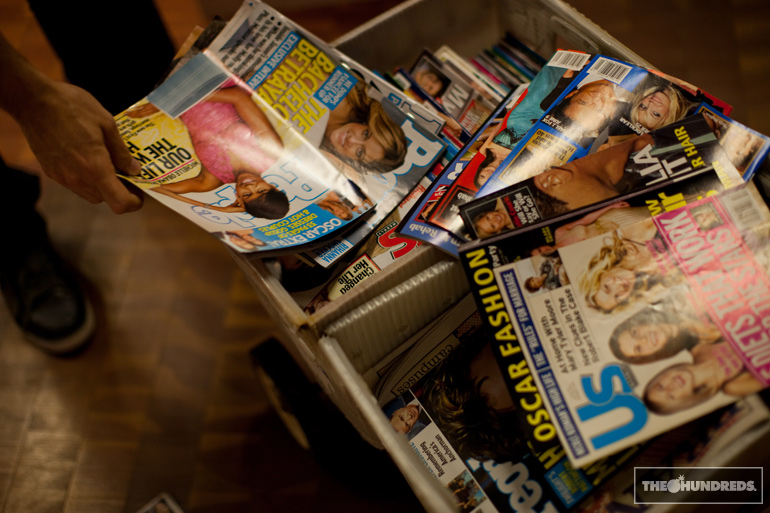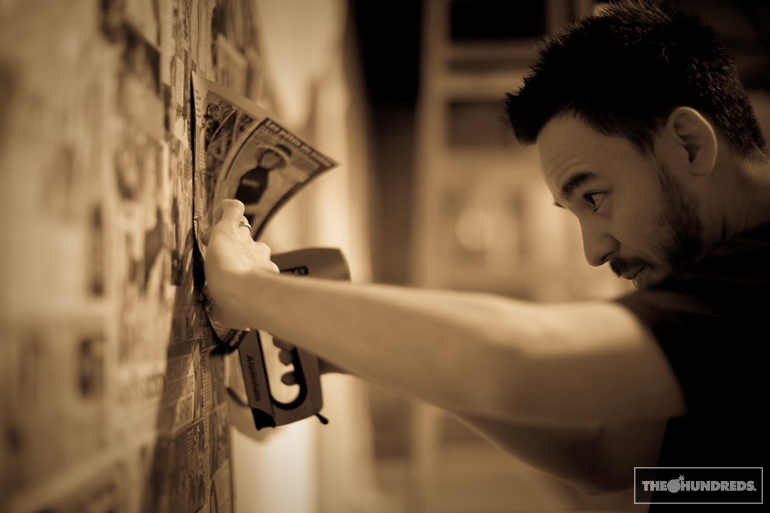 Mike'll also be releasing the Glorious Excess book, that encapsulates the entire project, at his show.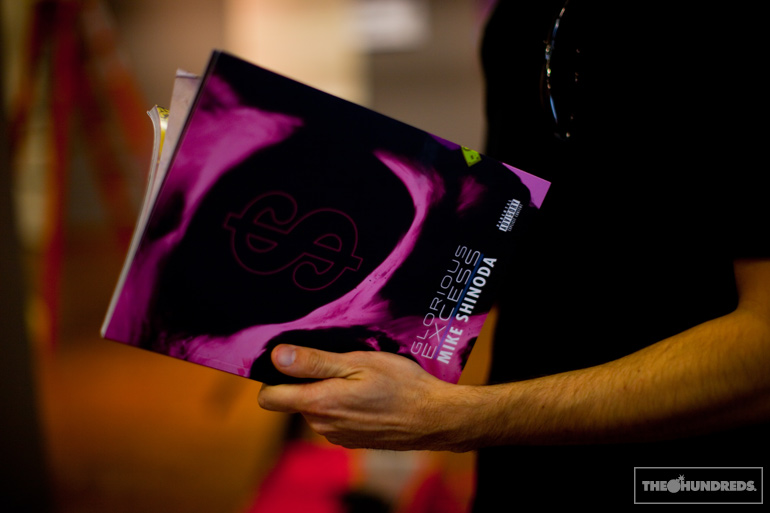 And just for you, Mike granted some exclusive The Hundreds coverage of just a couple pieces that tell part of the story: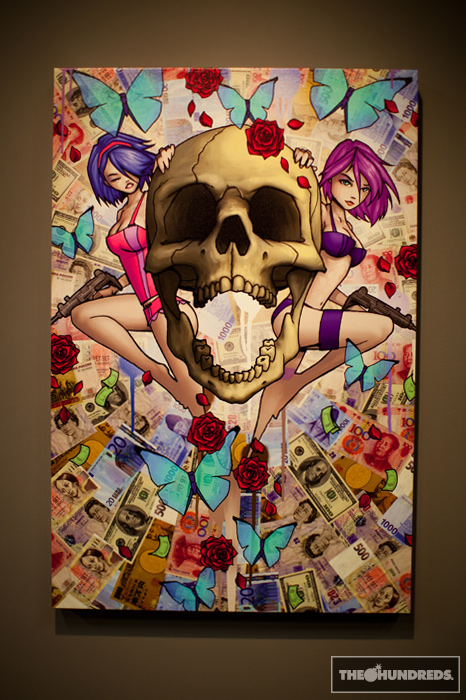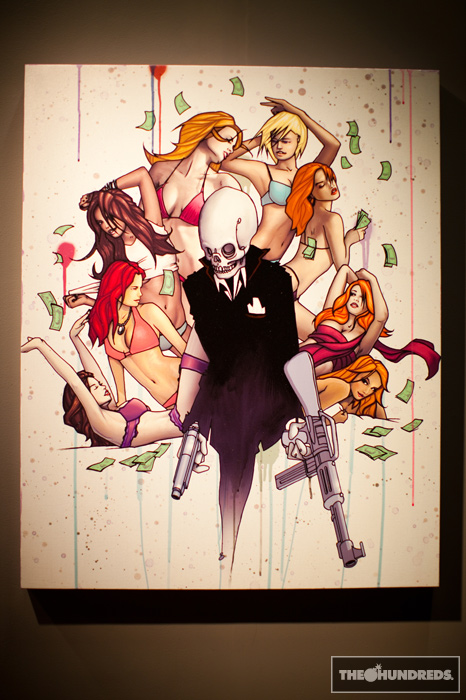 Read more about Mike and his show in a recent interview withJuxtapoz, or just head over to his personal site to scan through all the exposure he's been getting on his work.
by bobbyhundreds