Scotty was in Orlando this past week for SURF EXPO. That's right folks, tradeshow season is already here, so Mr. iLL's out on the road for the next month and a half with salesman samples in tow. Surf Expo is one of the country's largest skate and surf retailer exhibitions with 2,500 booths including brands like Krew, LRG, and RVCA showing. Here are some more friendly faces from the past week.
Speakin' of Krew/Supra, Ashley and Angel ran through. (P.S. Stop by Angel and Chad Muska's new store Factory 413 on Fairfax!)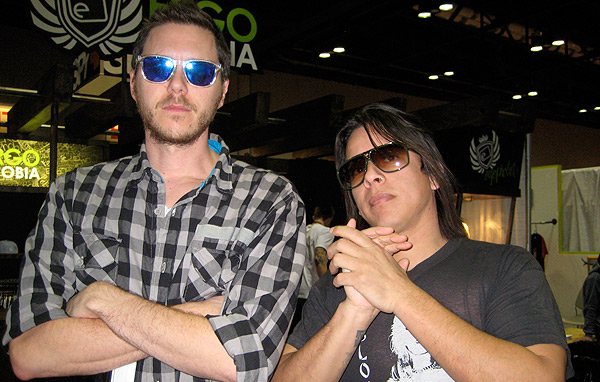 Vern from Listen Skateboards and Scotty from Skatepark of Tampa.
Austin (Alphanumeric).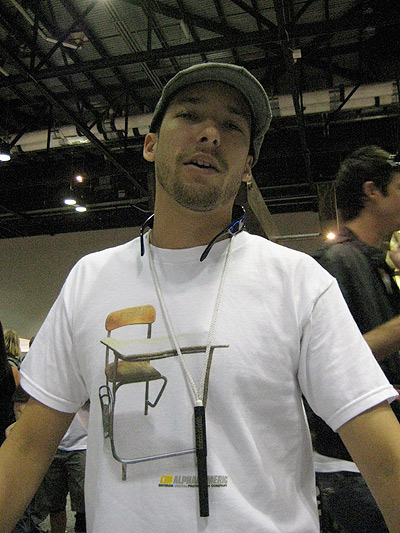 Tyrone, team manager for LRG.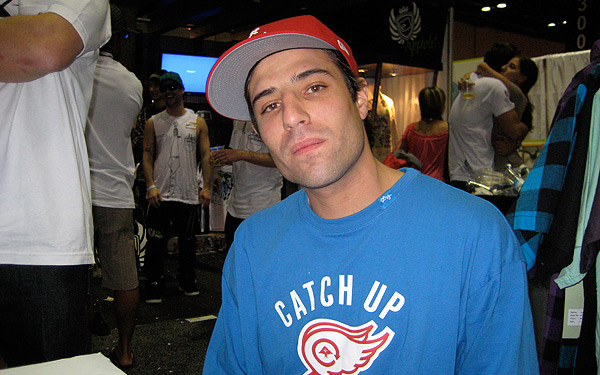 Travis from iPath.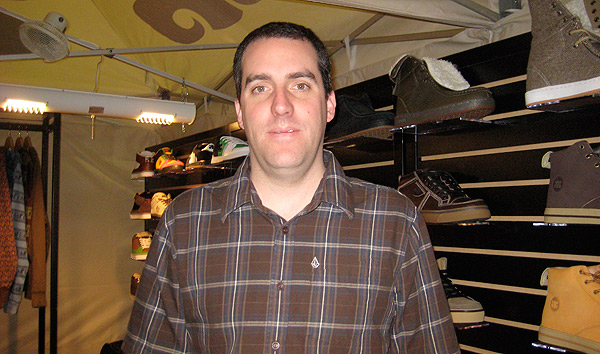 Rodrigo Petersen, folks.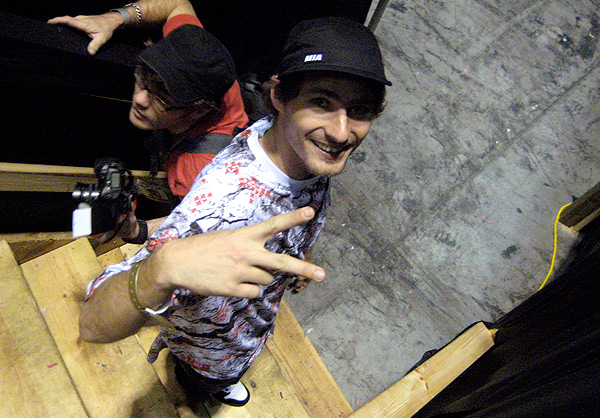 Kenui (KicksFins).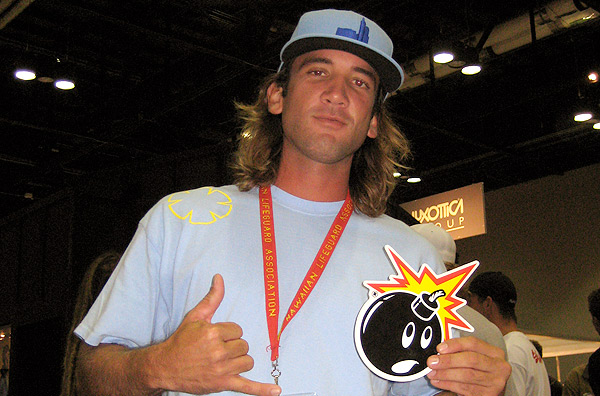 Justin Williams (EMPIRE Distro).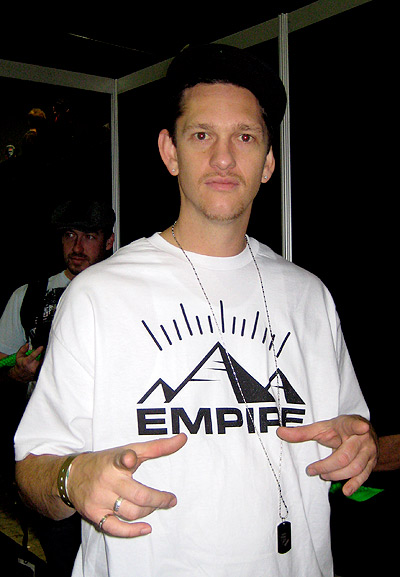 Jake from Kayo.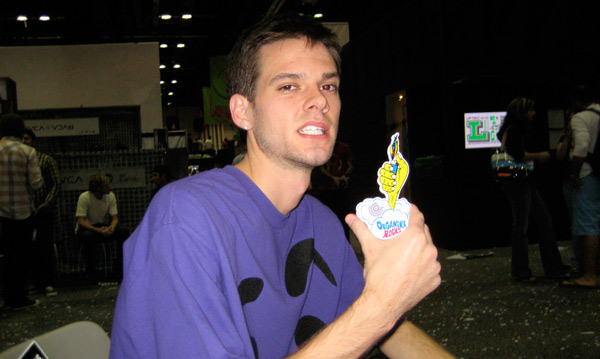 Evan Smith.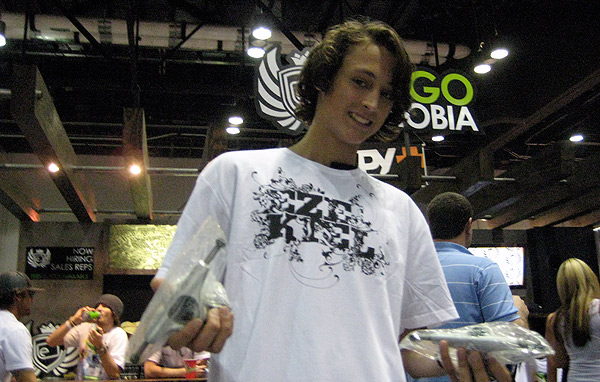 Dana and Larry (FTK Magazine).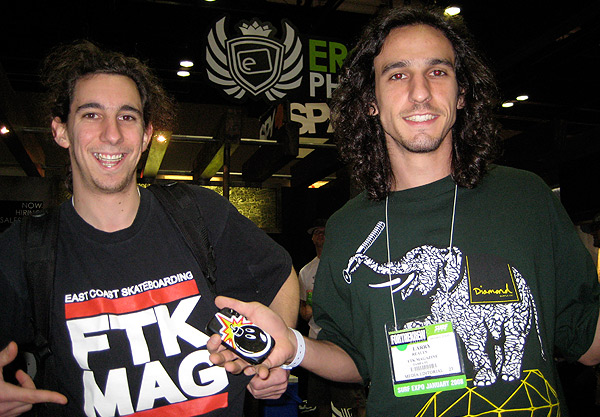 Barak Wiser (Spot)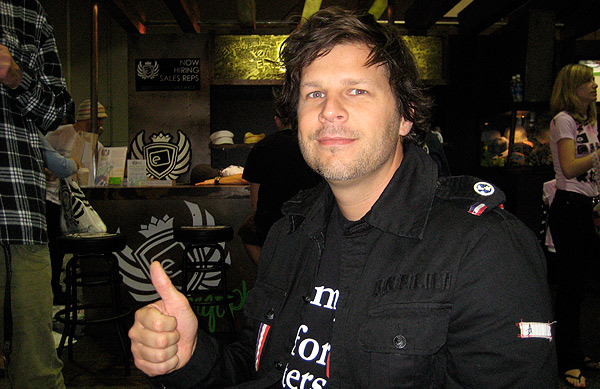 Joel Meinholz.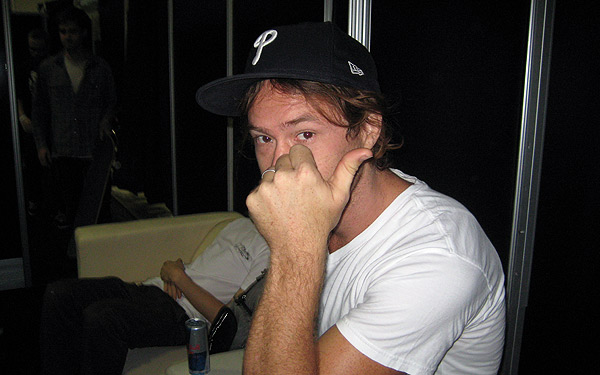 Scotty also got some great footy of the skate competition. Here are 2 clips of Adam Dyet slaughtering.
Anyways, everytime I tried to talk to Scotty, he was oddly distracted and blabbed in incoherent spurts. I assumed he was hard at work, but it wasn't until he sent me back the photos that I figured out what was going on.
Apparently this was the view from The Hundreds booth at all times of the day. Deva.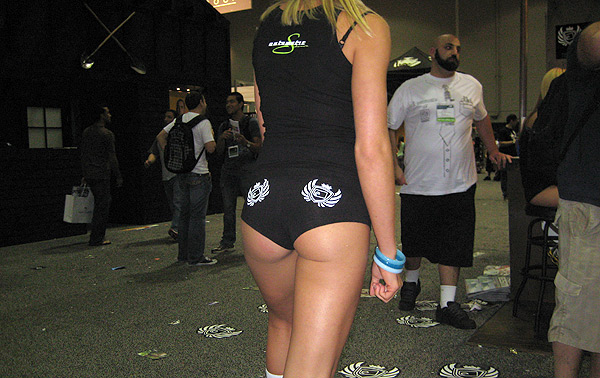 all photos and video by scotty iLL
by bobbyhundreds