The Tradeshow Circuit of Death and Mass Destruction comes to an end this week here in beautiful Las Vegas, Nevada at the semi-annual MAGIC fashion tradeshow.
I had Switch take photos of the first day's goings-on. He sent over 100 photos, and about 77 of them were of girls from the back (with about 3 shots of blurry rappers).
Here's what's left.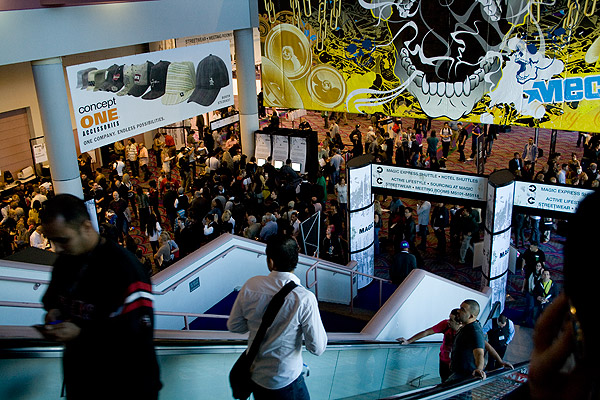 Mighty Healthy ENN WHY SEE.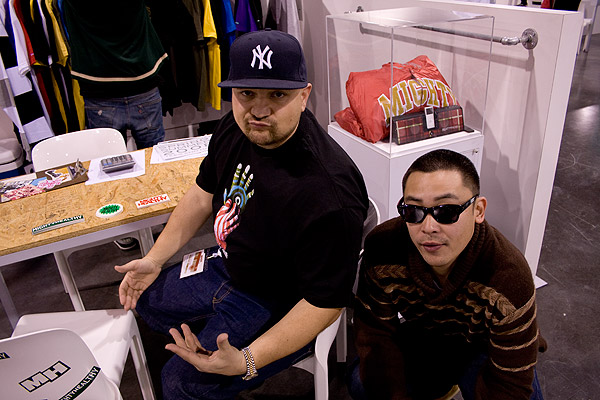 Joshy (Rebel 8) and Sal Barbier (SLB), running mates.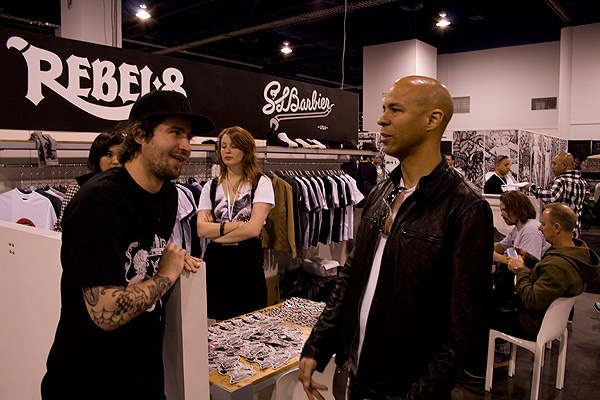 Mikol (King Stampede / Amongst Friends)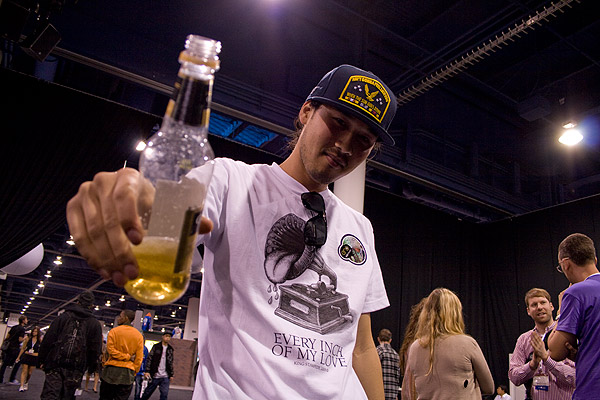 Wherever I turn… Moonshine (All The Right)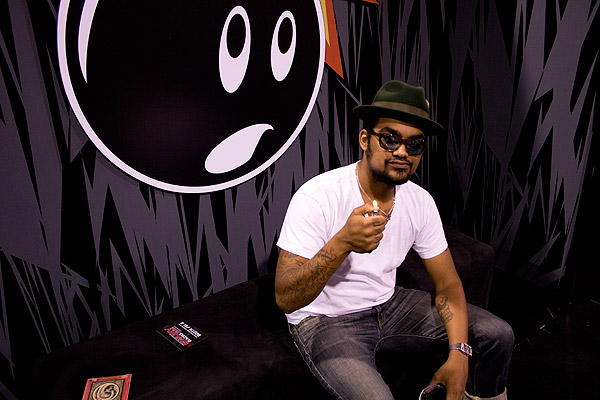 Livestock.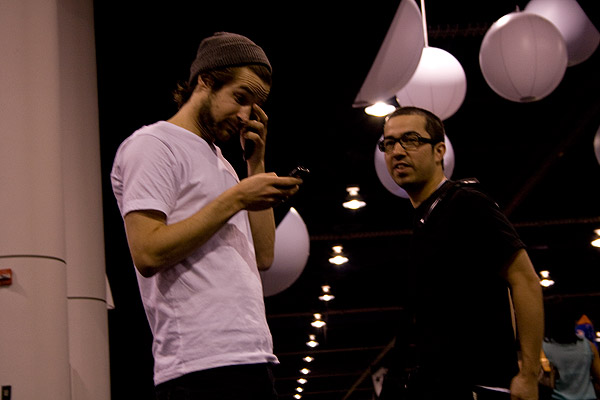 Chris (Freshjive) and Mike (Turbo Graffix)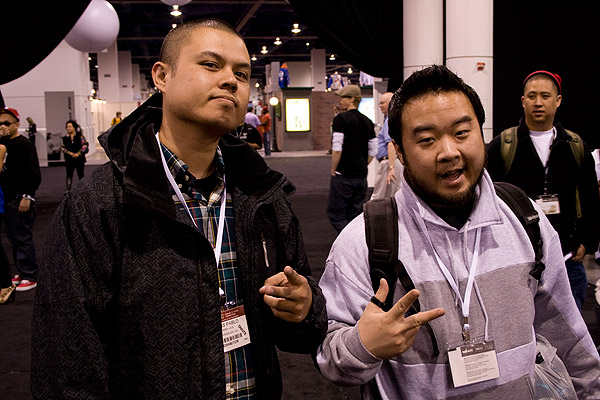 Young Hov.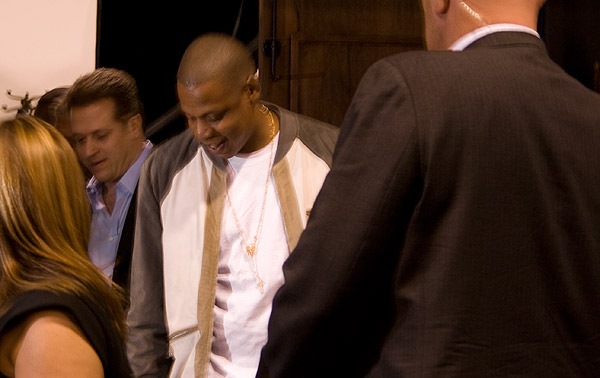 Read the sign.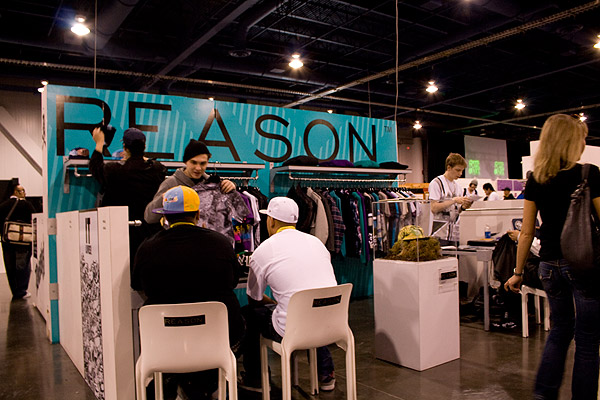 HI KIM.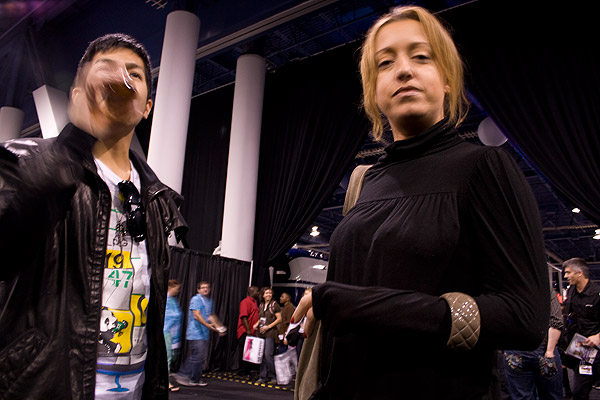 Pete (UNDFTD). Calm. Cool.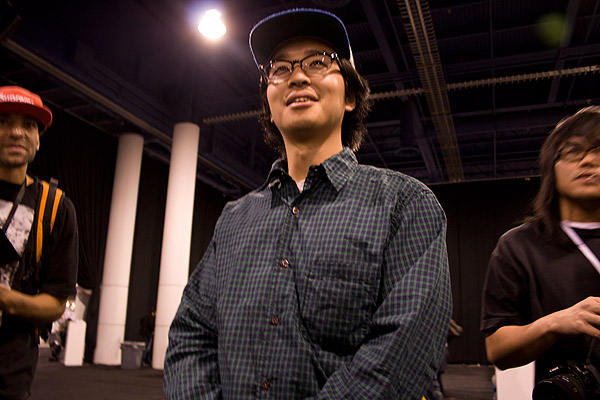 Bone Thugs.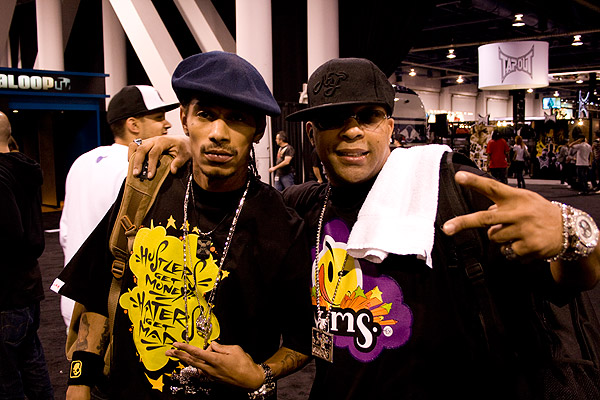 Thanks again Lenin (MAGIC).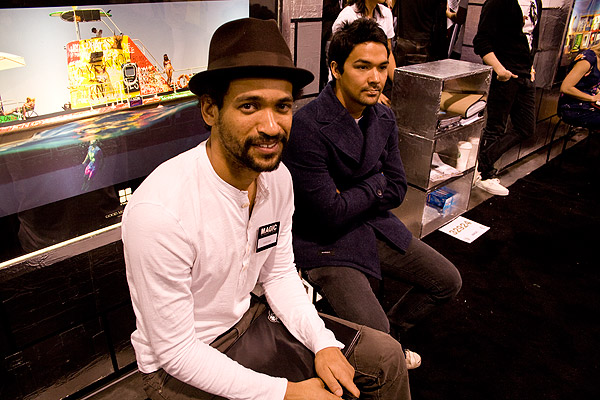 Here's Neek.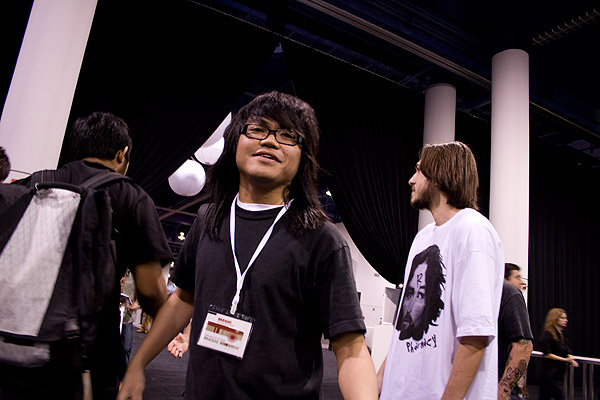 Eugene is here with Season at the Hypebeast booth. Supposedly they had a lineup yesterday of brands trying to get their product shot for the blog?! Interesting.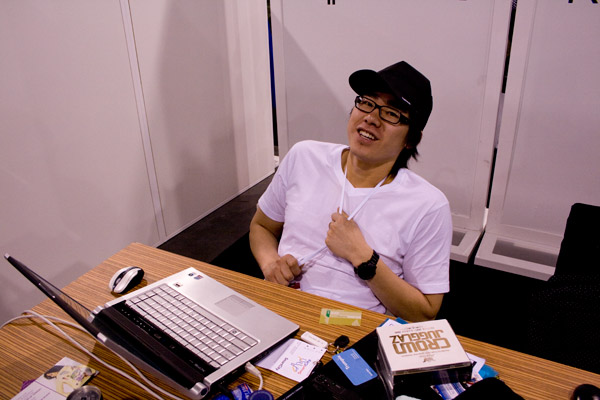 Sick Jackson (Twelvebar).
Abby is by far the biggest thing at MAGIC this year.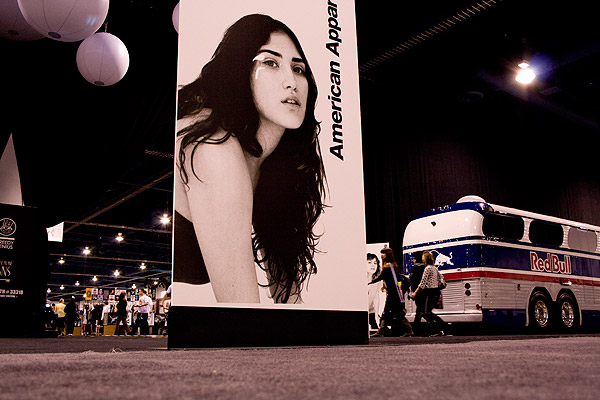 Oh, and here's Switch's Greatest Hits.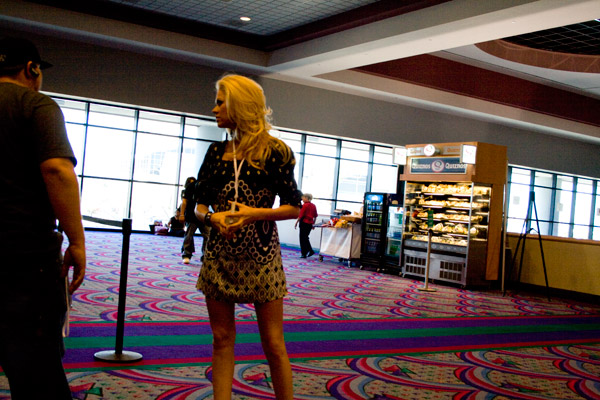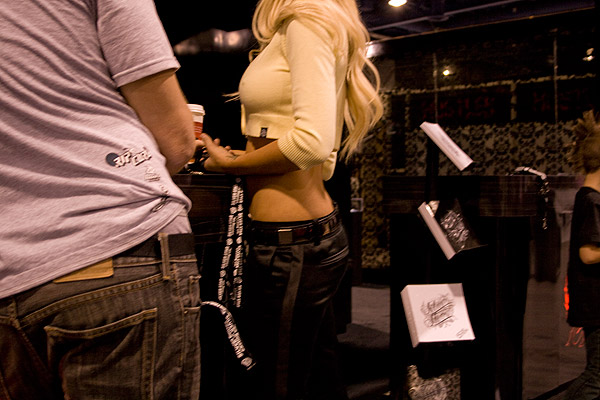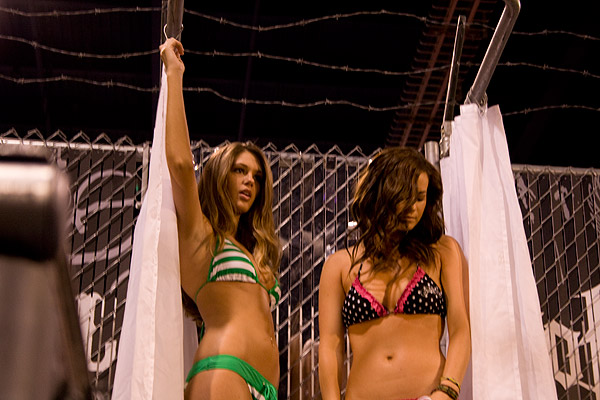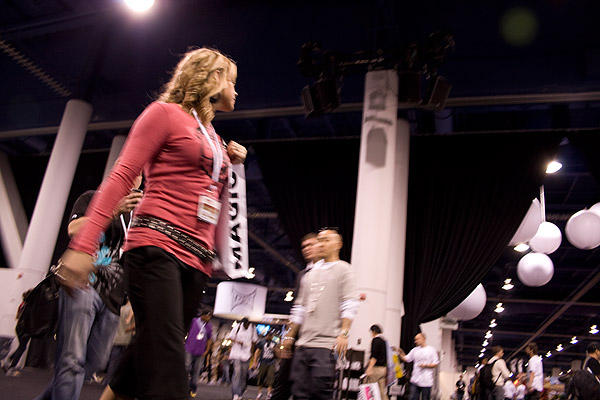 Check Neek's blog (on the right sidebar) for less legs, more photos.
by bobbyhundreds