So all things considered, Bread & Butter Barcelona could be hands-down the best tradeshow we've ever exhibited in. Surrounded with 1,000 of the best clothing lines from all sectors of the industry, multicultural food stations, live bands on 2 different stages, and a plethora of horrible Euro-haircuts for comic relief.. It was further bettered this year with the influx of American streetwear brands, and a growing awareness in Europe of what's going on Stateside. It reminds me of what was going on with the Magic Tradeshow a couple years back once the buyers started to catch on as to what this whole thing was all about.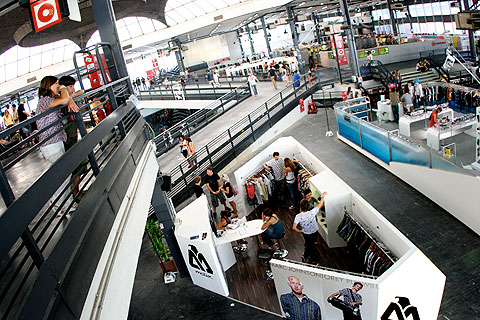 Gareth's a good dude, and still charging hard with Pointer. The UK-based footwear brand is ready to work its way into the American circuit, so start dumping all your stale shoes now.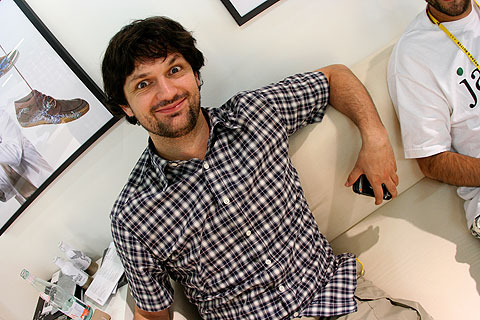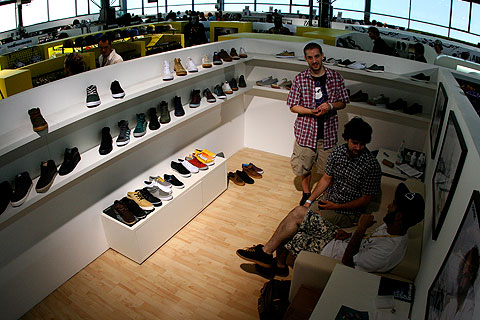 Jason Burke (Sneakerbox) and Dennis (Crooks & Castles) loungin' after a long week in Spain.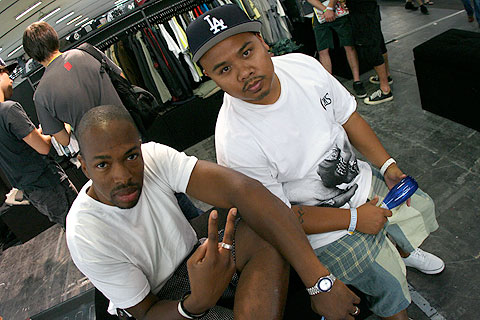 Speakin' of lounging..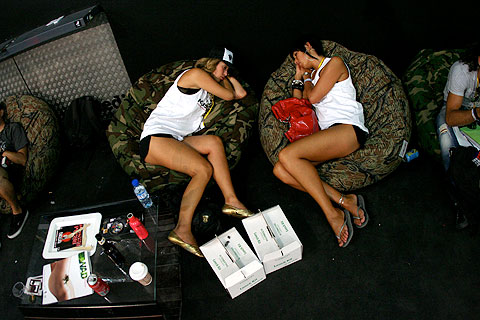 Ivan (Nike SB) shares our love for these free energy drinks that we pretty much lived off for the past 3 days.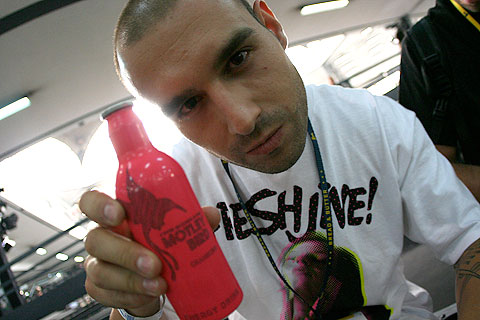 Oh yeah, that, and a LOT of cheese.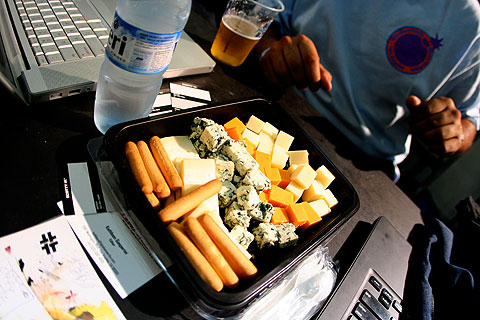 Danny (New Era London) gave us a look behind the curtain at New Era. Check The Feed for a glimpse of the London-exclusive Superhero pack.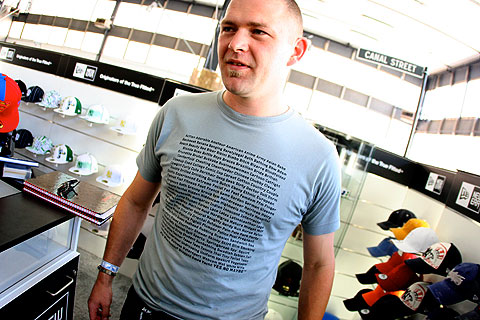 And check Danny's shirt (Yes No Maybe) for a glimpse of the dark thoughts of your twisted soul, pervert.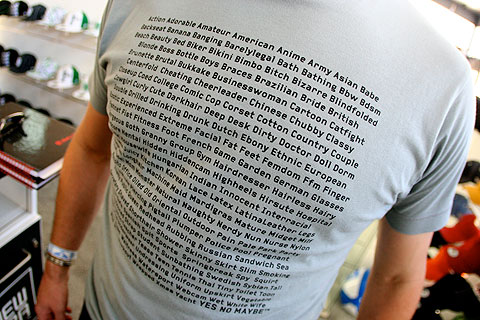 Sightings from our booth:
Sticker freaker.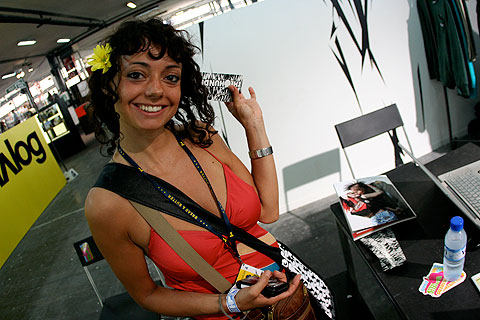 Kay flossin' the Seventh Letter jewelry line he pieced together.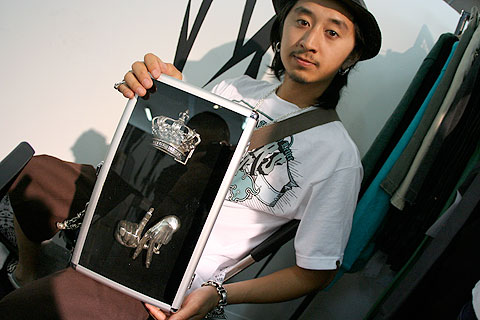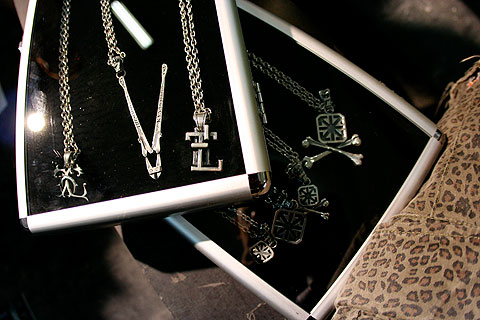 Glory (Versus/Seventh Letter) kicks back with a good book.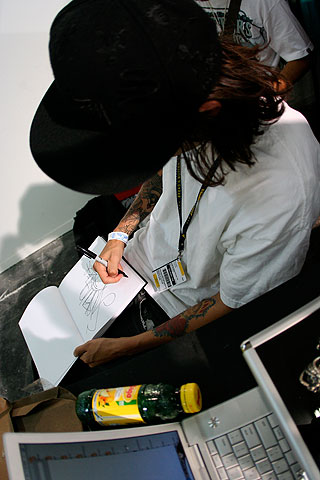 Mark (Hunting Lodge) came all the way out from Oslo, Norway..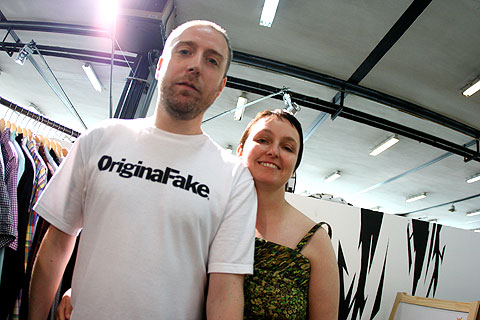 ..Say hello to his little friend.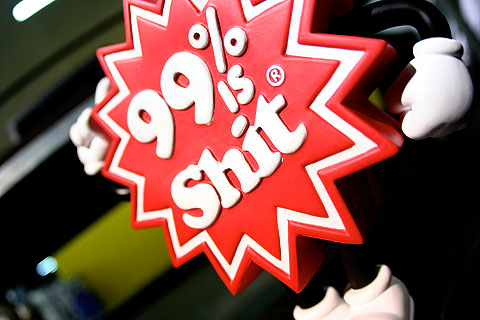 United Colors of The Hundreds.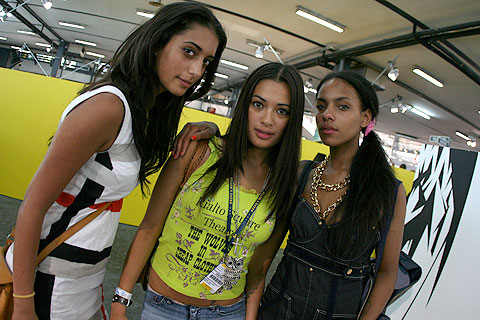 See you in the winter, Barcelona.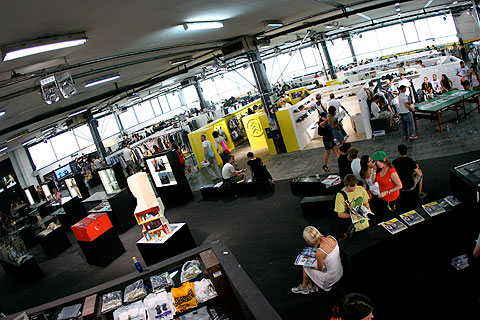 p.s. Thanks to Nicole Sumi for all the accomodations, Rick Klotz for loving Fiorucci, Nima for filling in all the lulls, Jeff for hating Heppler as much as the rest of the world, Phil and Jon for wrecking lives, Glory for being real(ly scary sometimes), and Starcow crew for shaving their heads.
by bobbyhundreds