The Hundreds stands for many things: subculture, California Culture, mental dementia, but one of the heaviest (pun intended) constituents of The Hundreds lifestyle is FOOD. We love food, we like to eat it and touch it, we like to put it near and around our face, and most of all, we like to talk about it. Check out this dinner I had at my house the other night, and think about all the effort that went into this: Langers' "#19" pastrami sandwiches, Roscoe's chicken & waffles, Tito's Tacos, Hamburger Habit, and a Paradise cake from King's Hawaiian. This is L.A. eating in a nutshell, and I just realized we forgot the nutshells.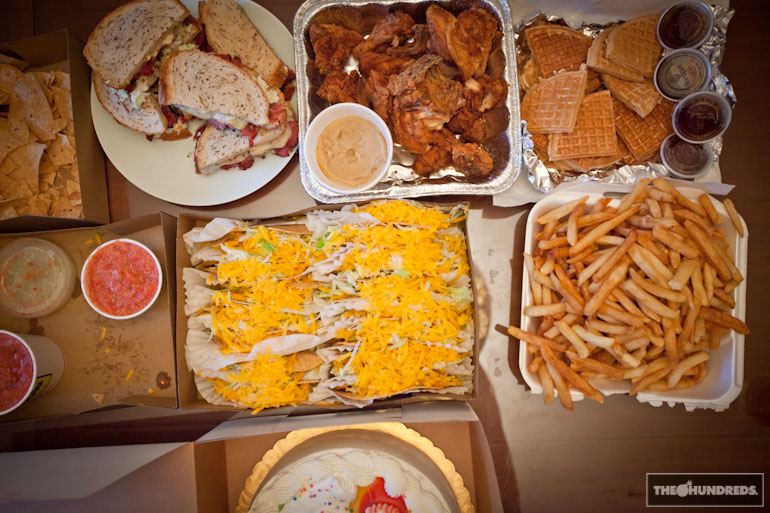 Donuts. Krispy Kreme came and went, but the classics never go outta style.My regular spot's on the corner of Pico and Sepulveda, but every neighborhood's got one. Every so often, I'll bring a pink box for the office. I used to keep it adult and sensible – some glazed donuts, maybe a twist, some maple bars. But I fast learned that all these guys care for is anything rainbow or fluorescent like a class of 6th graders.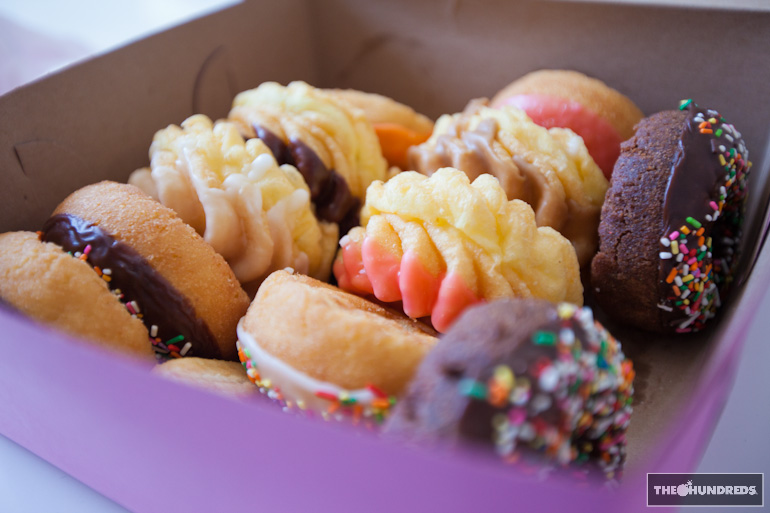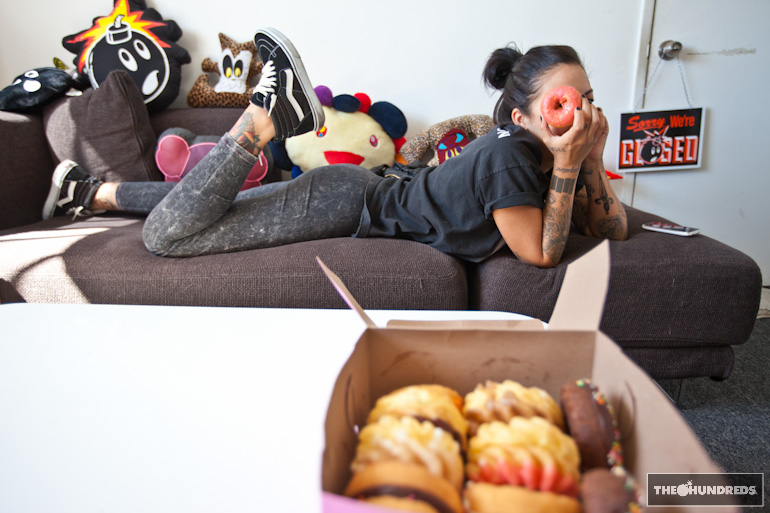 The donut's only morning contender would be the breakfast burrito. Gets me weak in the knees, every time.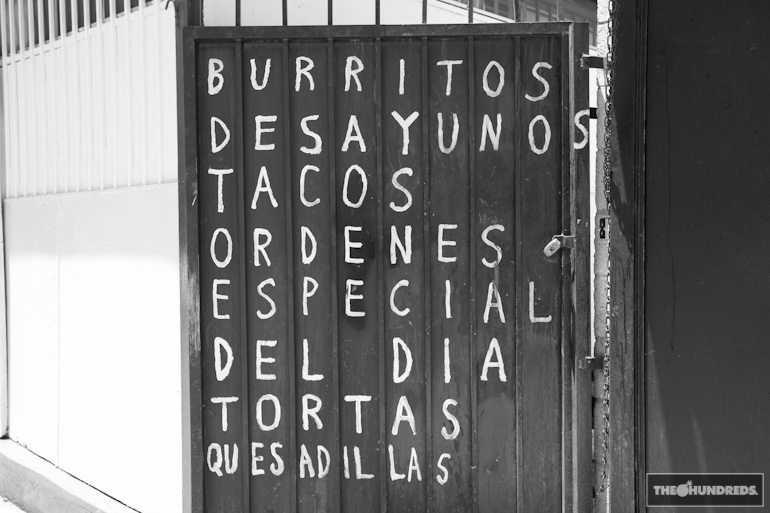 Mike's restaurant, Gram & Papas, is the perennial downtown favorite – especially for the lunchtime crowd. It's like all the right people in Los Angeles know to congregate here at noon. Rad art by Soul Assasins on the walls also, and some Dave Choe work.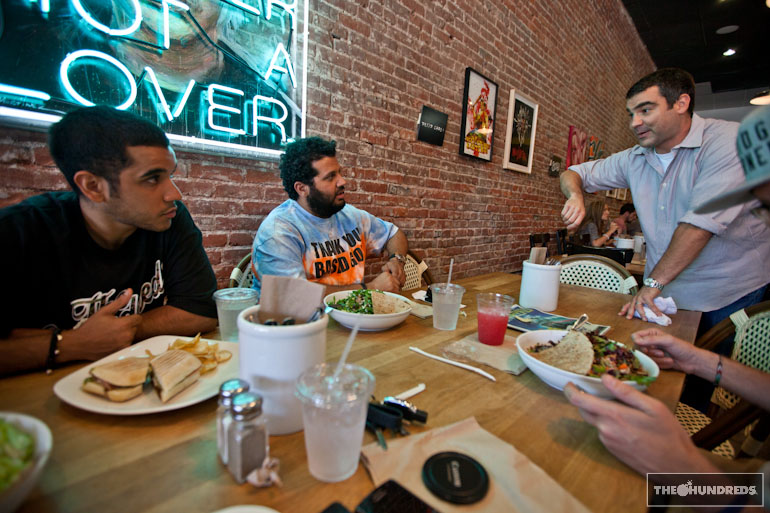 Meet Mike Voltaggio. The homey's got some tricks up his sleeves, one of which is his new restaurant, Ink, set to debut shortly. The L.A. food scene's about to get hit hard, I hope you're hungry.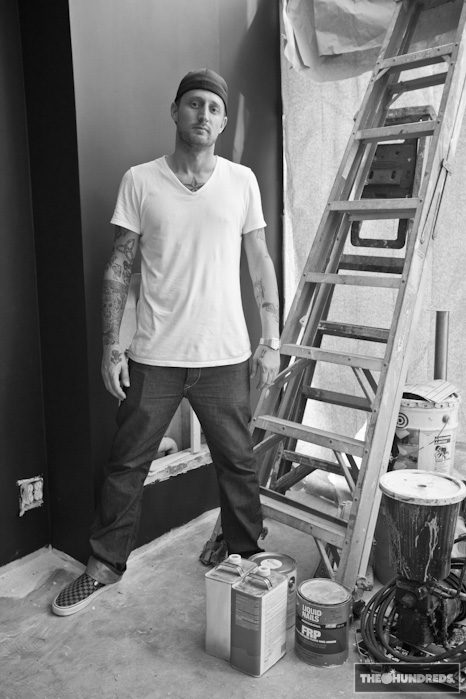 by bobbyhundreds