Down at Cashmere Agency, we're building on some ideas with Whoopi and Kosta.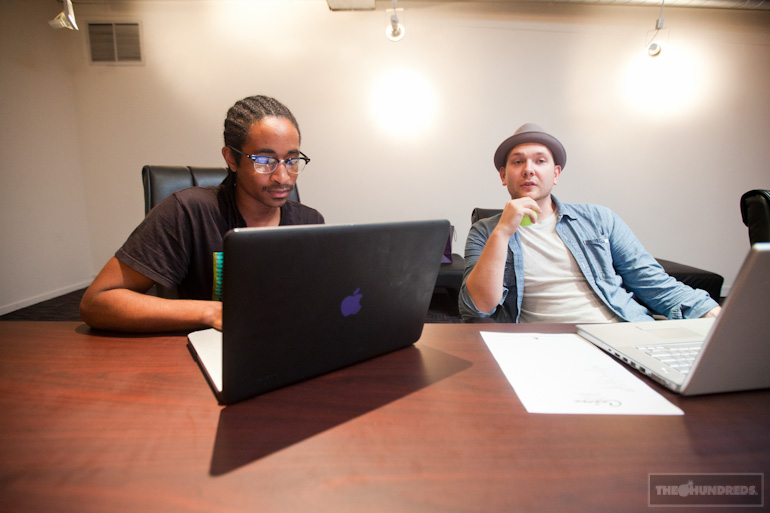 Cashmere is a marketing agency that deals with a breadth of clients, including the artists that Stampede Management represents, like Snoop Dogg and Far East Movement. Stampede's located directly downstairs, both companies work together and are run by my old friend Ted Chung.
Here, Whoopi and Colin man the video department, working out the kinks on a funny Andy Milonakis piece.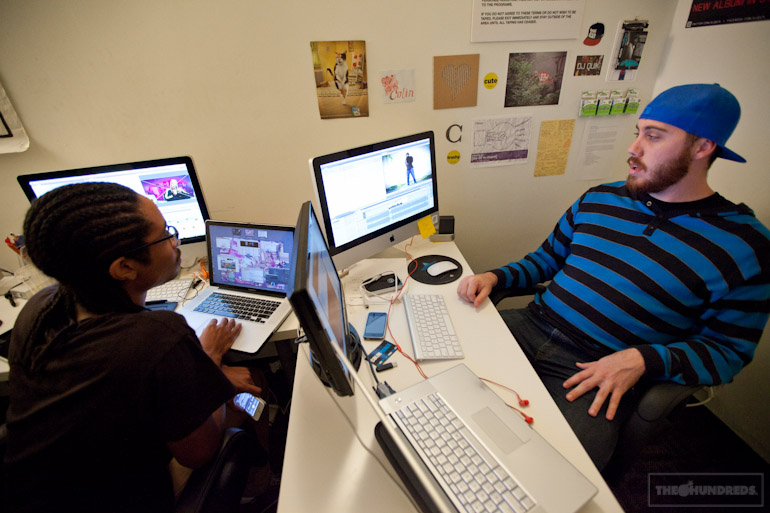 If you build it (a green screen), they (Snoop Dogg and other famous rappers) will come (and film a music video).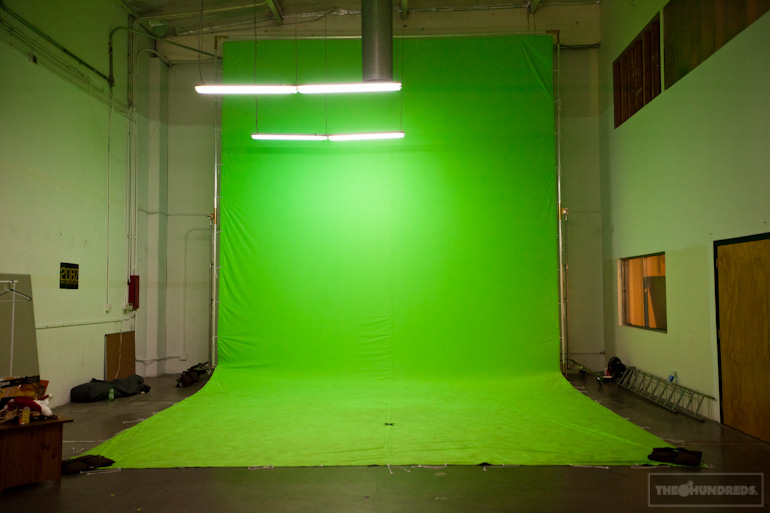 Snoop celebrated his 40th with these 40s. Only 40 made. Woulda worked out so much better if it was Colt 40, not Colt 45.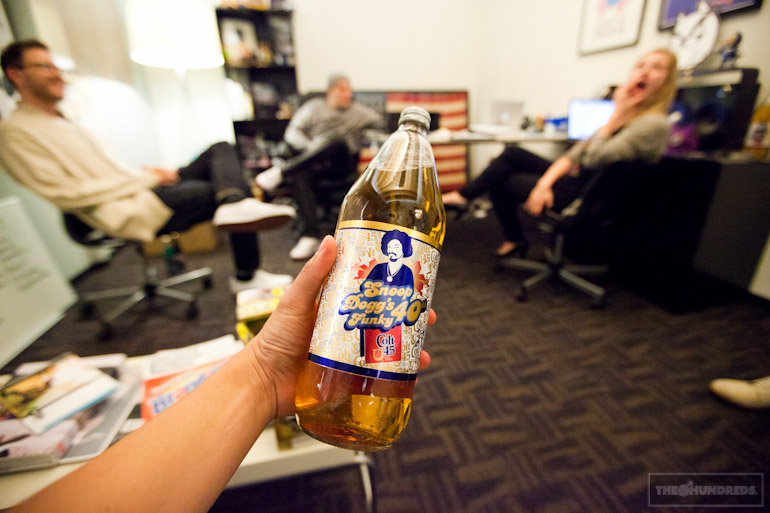 Speaking of liquid courage, here's the reverse of an energy drink : a beverage made with a lil' bit of weed. Seriously. It hasn't hit the market yet, it probably never will, but it leaves you with that real mellow yellow.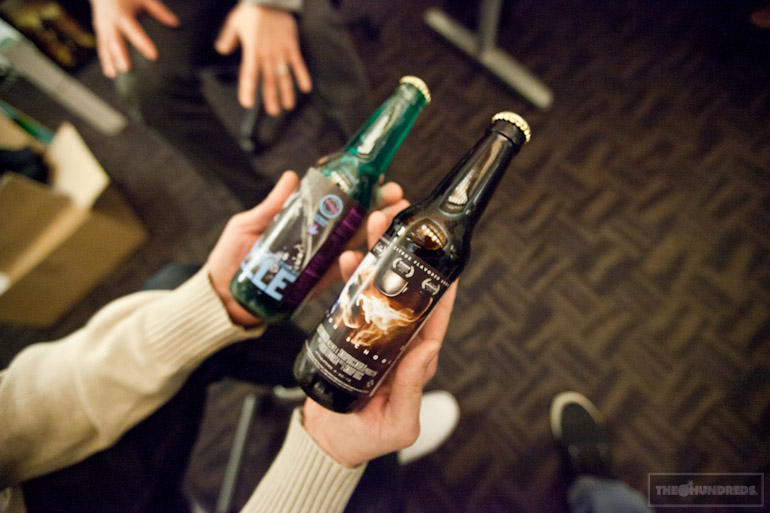 I jumped on the in-house podcast with some of the Cashmere/Stampede miscreants. First topic, and the one we discussed at length, were my thoughts on Occupy Wall Street. Next, and more imporantly, we talked about how McDonald's apple pies are actually made with potato chunks and apple glaze, but NOT apples. Considering McDonald's happy meals have replaced fries with sliced apples, this made my brain collapse.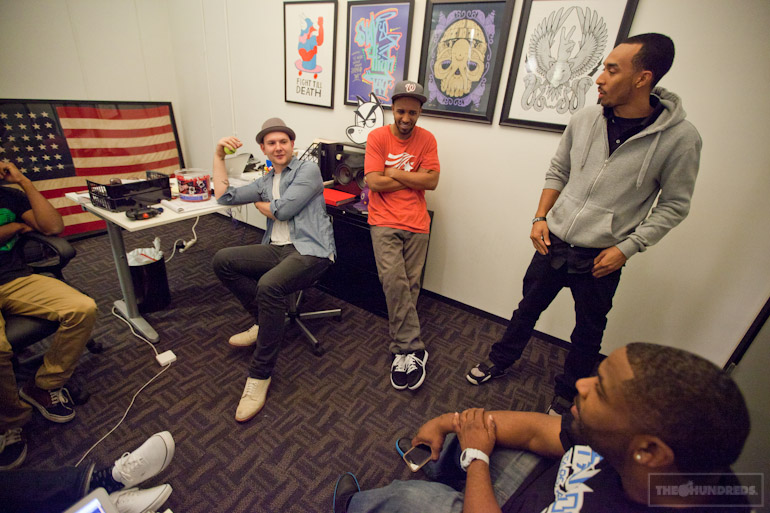 Fuzzy Fantab is hilarious. He wants to know why we don't make 3XL tees. And, to add insult to injury, why lead him on by putting a 3XL placeholder on our label? Fuzzy considers us the McDonald's apple pie of Streetwear for that one.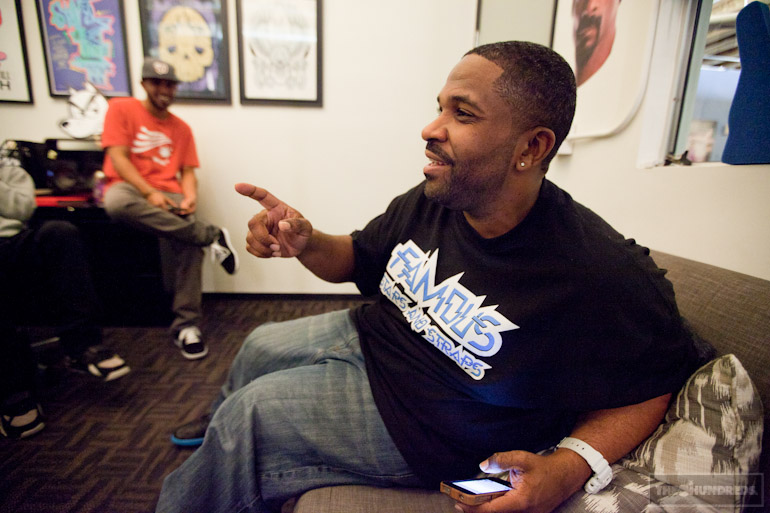 The house that the Doggfather built…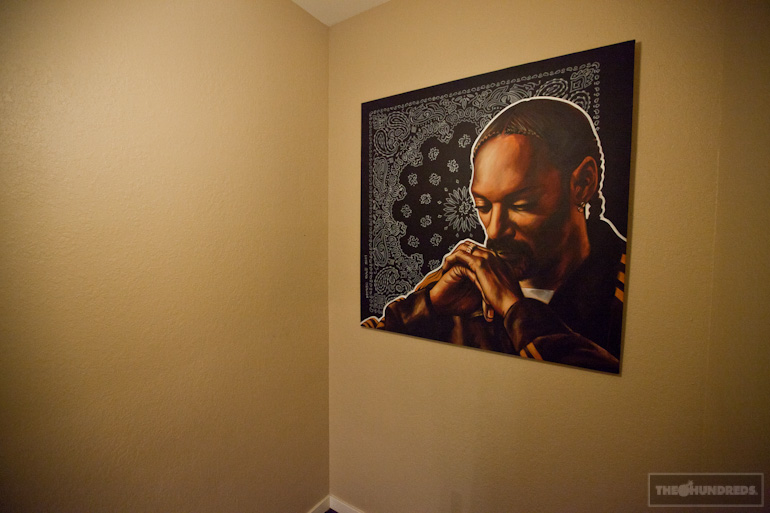 by bobbyhundreds