On Saturday morning, renowned comic book artist Stan Sakai sat for a book signing at The Hundreds LA, on the day that the The Hundreds x Usagi Yojimbo project released to both THLA and THSF. The line stretched down Rosewood Ave. as Usagi Yojimbo and The Hundreds fans, from all walks of life, came to pay their respects and meet the man behind the samurai rabbit.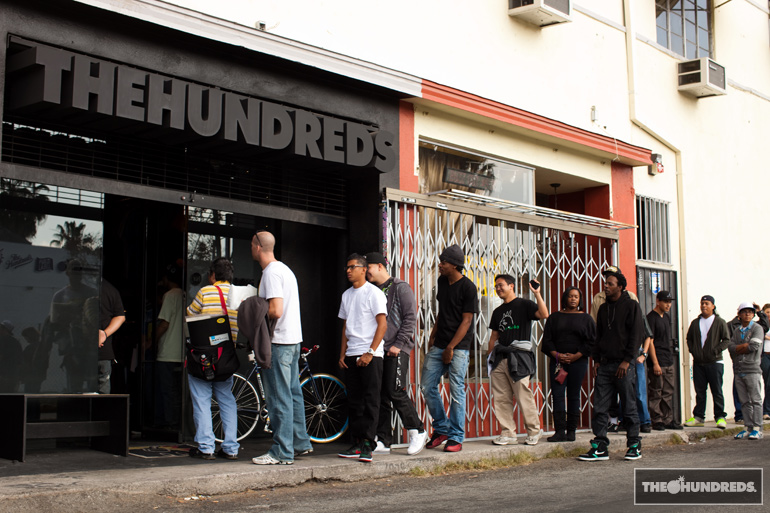 We assumed Stan was going to just throw down lazy signatures (as most artists of this caliber would), maybe a happy face here and there. But for each person who had put in the effort to drive to THLA and wait in line, he sketched a personalized illustration of Usagi Yojimbo.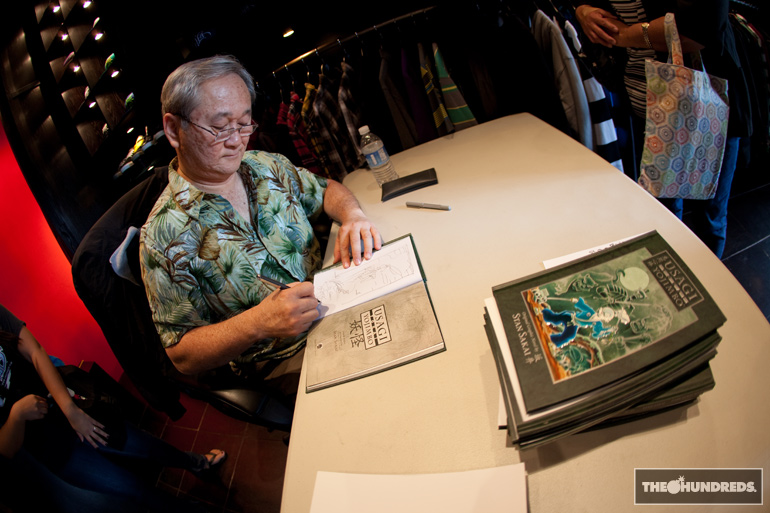 The first 25 customers in line received a free copy of Yokai, the 25th Anniversary commemorative Usagi Yojimbo hardcover book.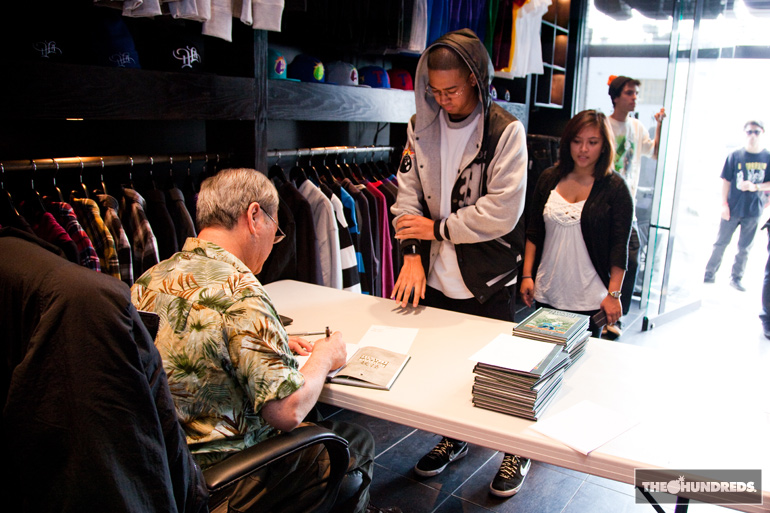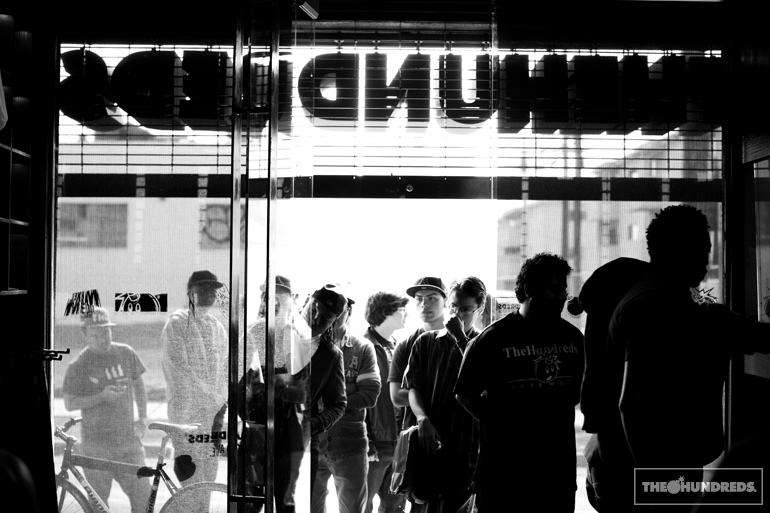 When I say they came from all walks of life, I mean it. The goal of collaboration projects like these is to not only reflect on some of our greatest influences in constructing The Hundreds brand, but also reach out and cross-pollinate with people who might not necessarily be familiar with The Hundreds. Yet, they are just as diehard about their own niche culture as we are with ours. Here's a sample of all the different sorts of Stan Sakai / Usagi Yojimbo fans, who are also now, The Hundreds fans.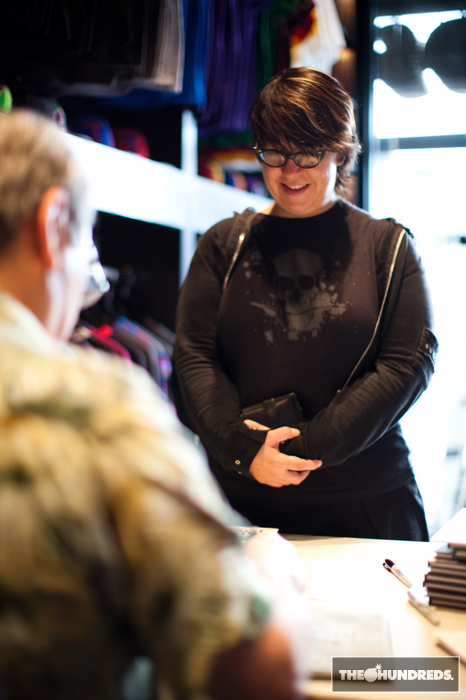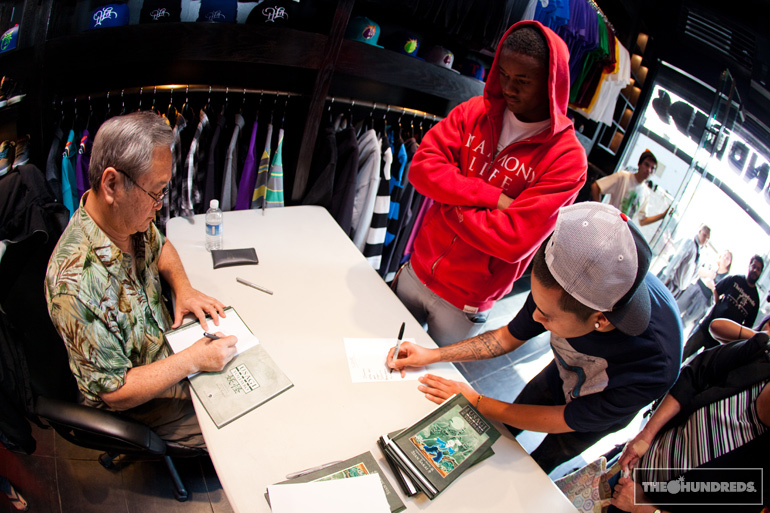 This couple was the first in line.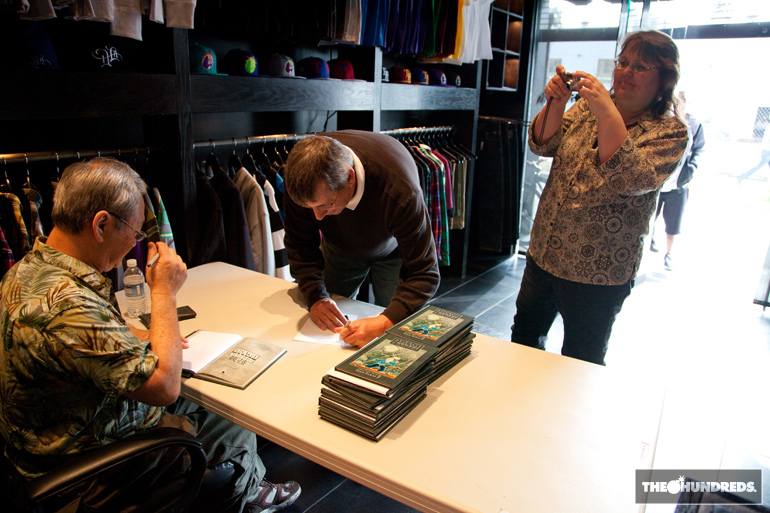 His Usagi Yojimbo t-shirt is vintage, I think he said it's 10 years old.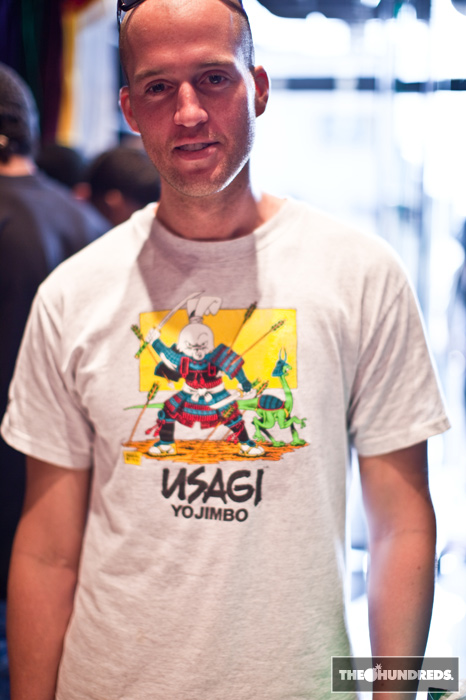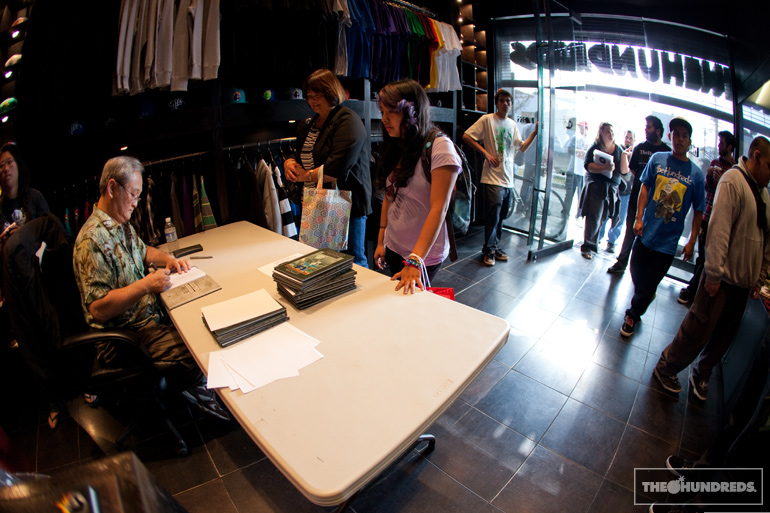 Fans traveled from all over. San Francisco, San Luis Obispo.. these kids drove from an hour away where they go to school at Claremont-McKenna.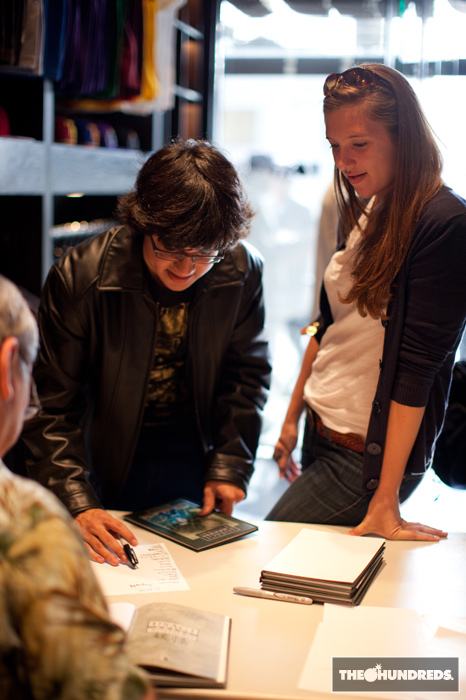 And all ages. These girls were the highlight of the show. Their parents were hardcore Usagi fans, but the girls themselves seemed just as excited to meet Stan than anyone else in line.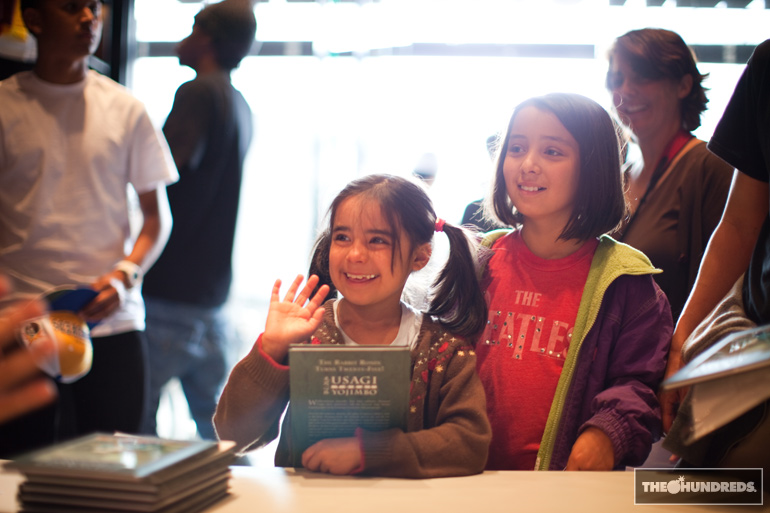 Stan took extra time detailing a female rabbit drawing.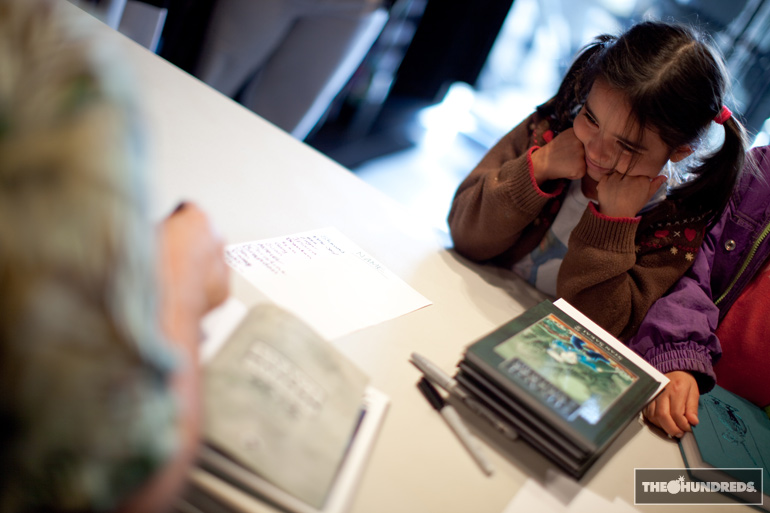 And these fans weren't just satisfied with 1 or 2 t-shirts from the Usagi Yojimbo x The Hundreds collection…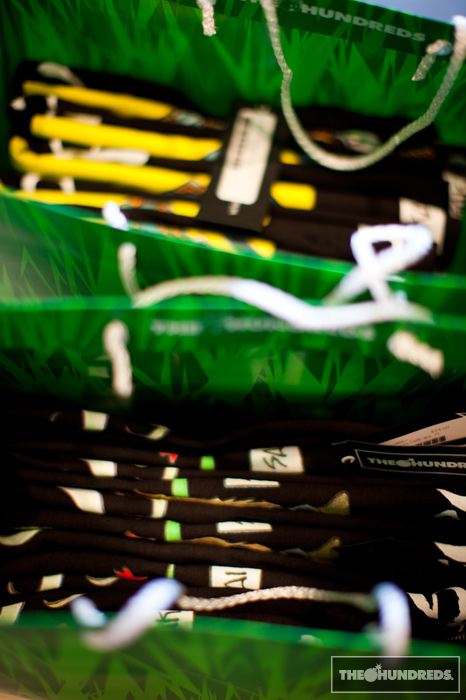 Here are just some of the "autographs" people left with on Saturday.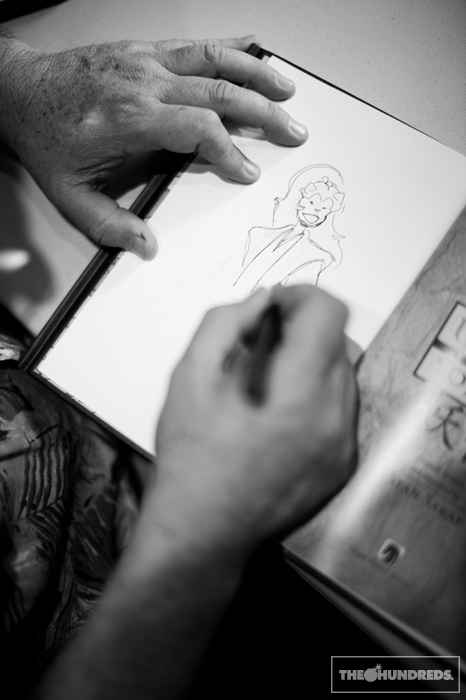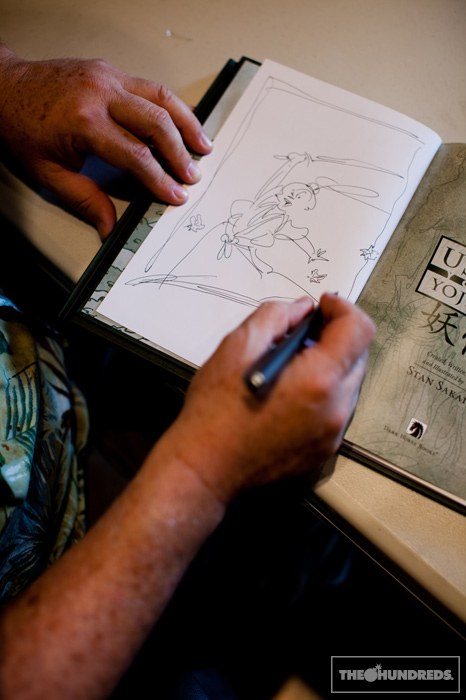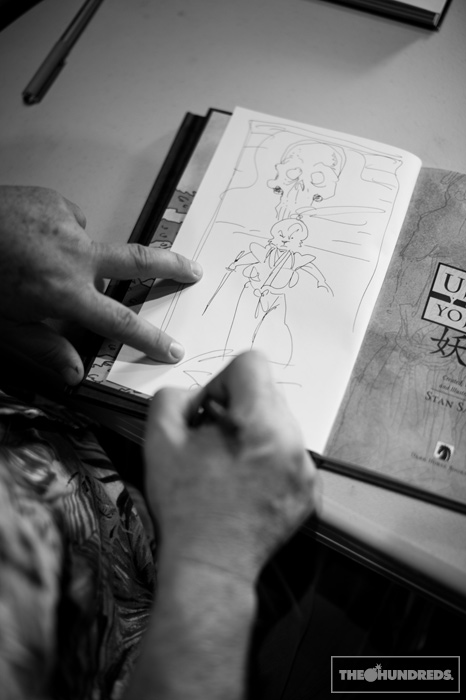 We'd like to thank the gracious Stan Sakai who was very patient with the day's event. And for taking the time out of his busy schedule, delaying his vacation, to be at The Hundreds LA. We'd also like to thank Jeremy at Dark Horse Comics for piecing this collaboration together. We really didn't make a lot of these t-shirts, so if you're interested, hop on it.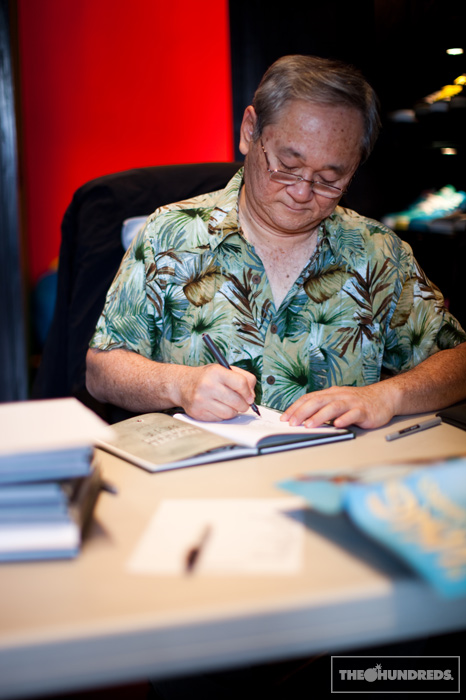 by bobbyhundreds