Tony, Ben and I are up in San Francisco. We just recently celebrated the 2-year anniversary of The Hundreds SF.. doesn't seem that long ago but so much has happened in the interim. For one, there's a legitimate community of retail shops now conglomerated in the vicinity. And you know it all started with Huf on Sutter: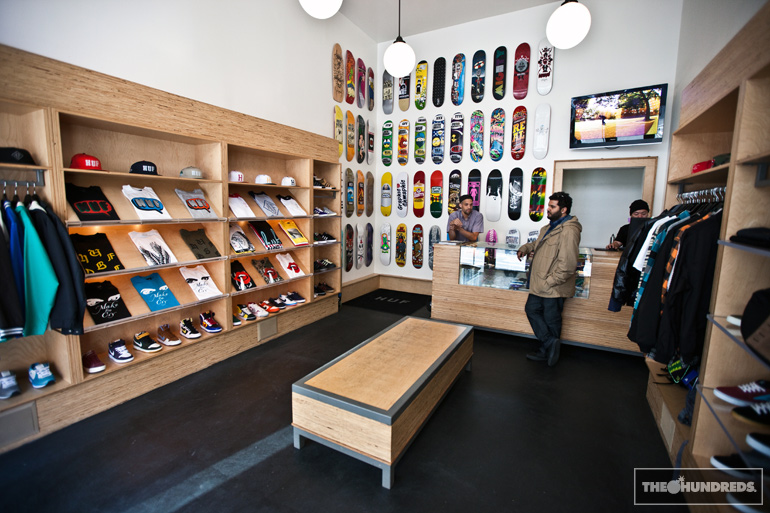 Huf stocks Nike SB, skate hardgoods and select streetwear, but their main focus is their inhouse apparel and footwear brand, HUF. Mackie's up here from Huf LA now, and that's John who's been here for a minute.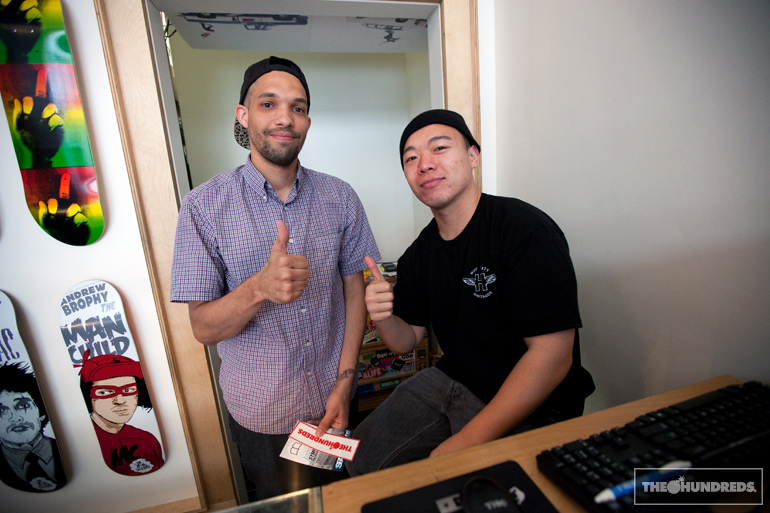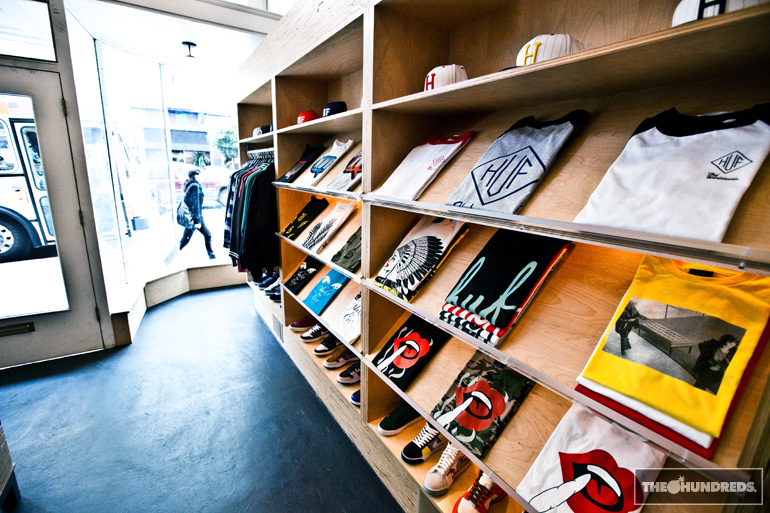 This morning, we were rounding the corner from Dottie's and bumped into John, owner of Jack's. Funny because we had just stopped into his newest location right up the street from us on Post.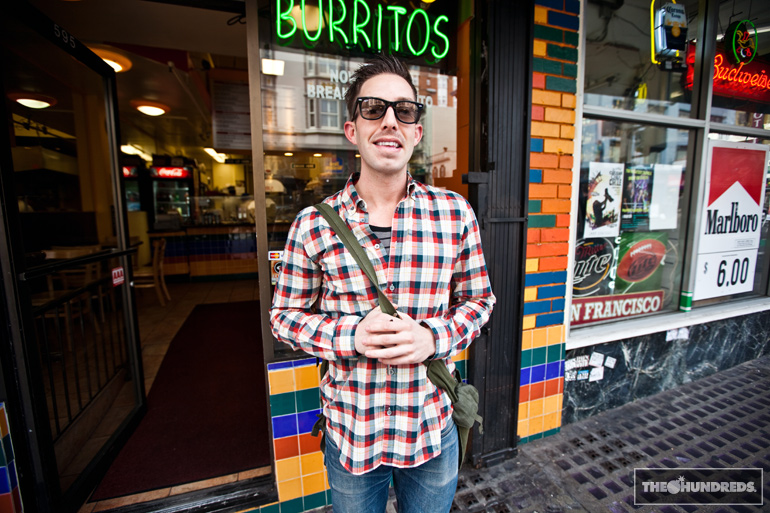 Jack's carries a diverse selection of apparel, from Nudie denim to Marc Jacobs, Obey to Cheap Monday.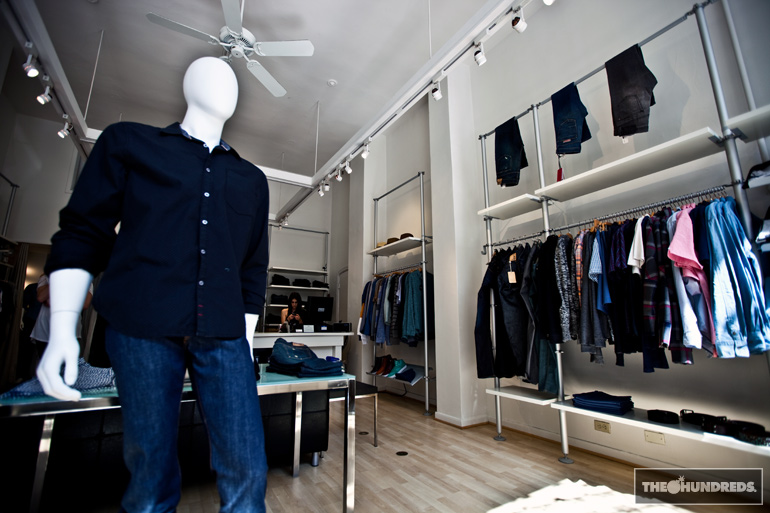 If that's not enough, pop your head in just to say hi to Lindsay and Tina. Well worth it.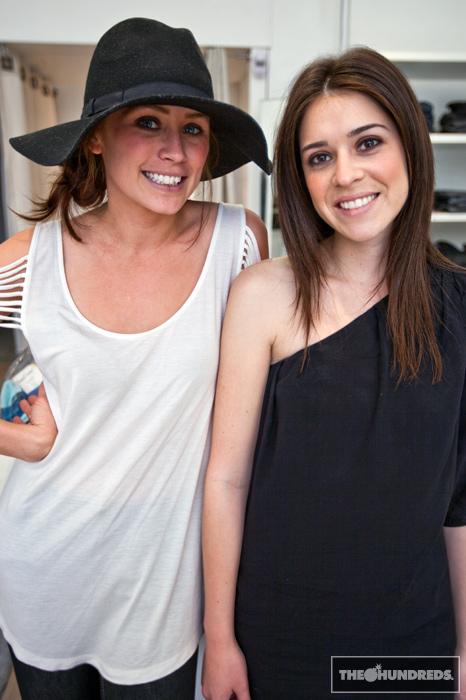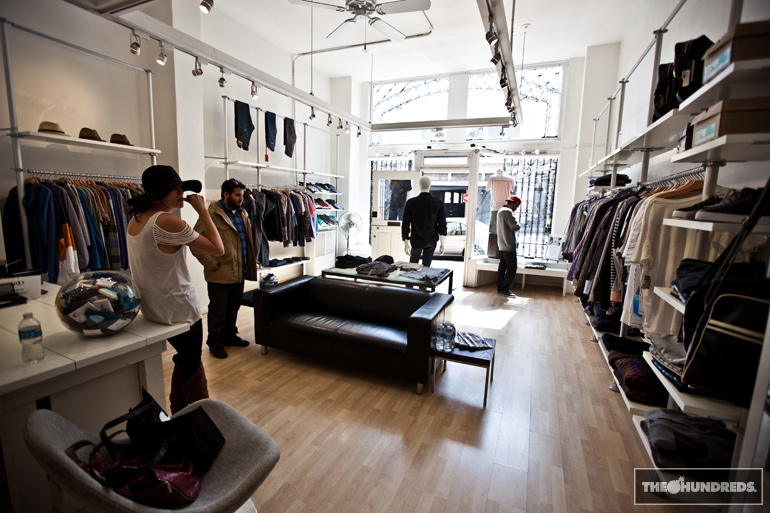 Another recent addition to Post St. is the INVS shop, which stocks their own inhouse t-shirts and some other local brands. That's Charlie.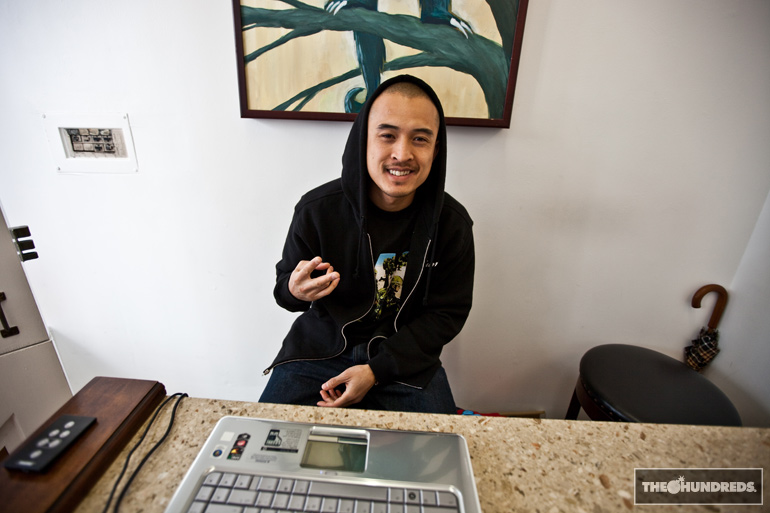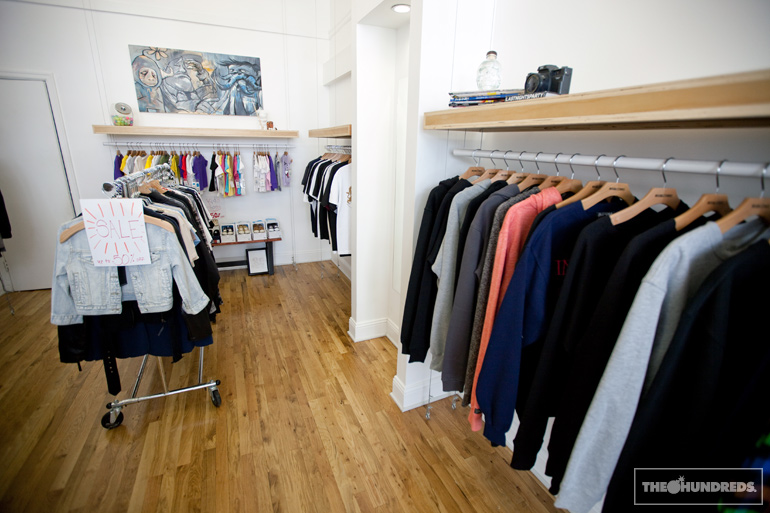 If you head the other way down Post and into Union Square, you'll find Harputs Union on Geary. They're about to move right next door, but regardless, I wanted to tell you a bit about what they do here. Obviously related to the original Harputs sneaker shop on Fillmore, Harputs Union stocks Y-3, Comme des Garcons, and local favorites Tellason and Martha Davis.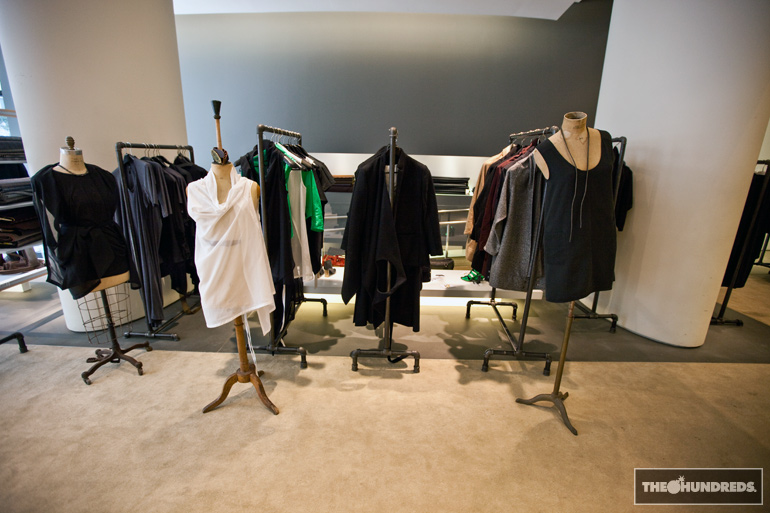 But their main gig is constructing their own inhouse range, where you custom-make your own pieces using available fabrics. It's all done right upstairs.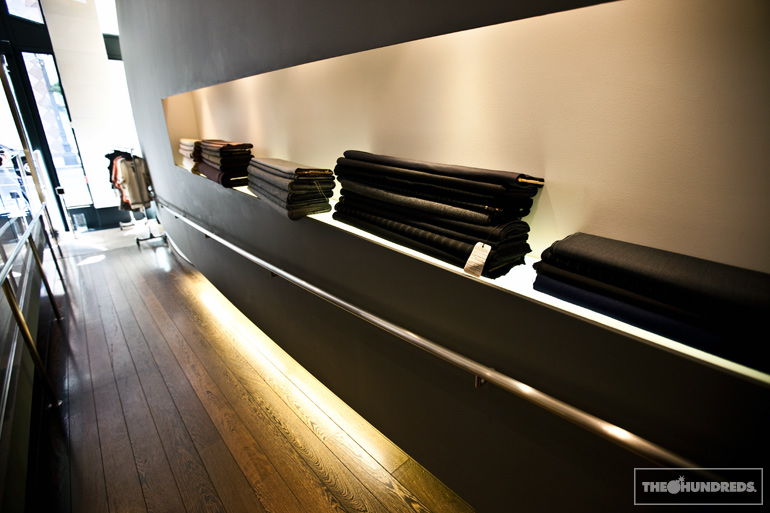 Rachel runs the show. I like her glasses, they're vintage Playboy frames that were picked up somewhere on the other side of the world and are now being sold in her shop. San Francisco's looking up, more than ever. More coverage coming your way…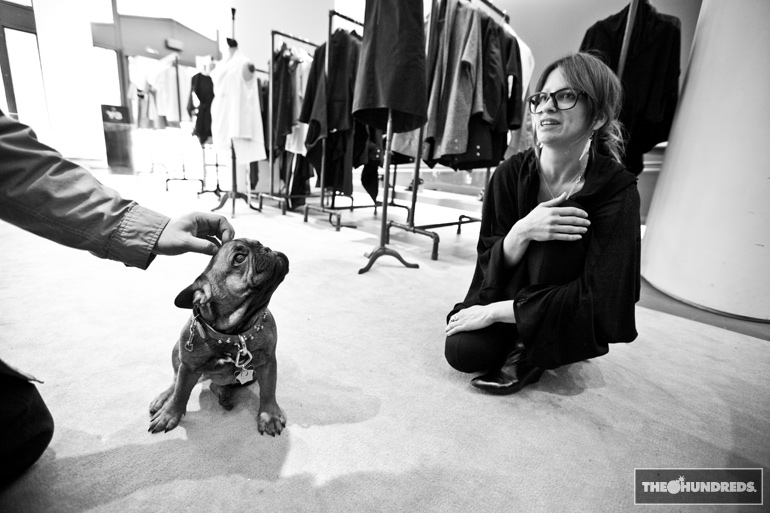 by bobbyhundreds