In college, one of my requirements was a science course, so I enrolled in Biology 30: Human Sexuality. Otherwise known as the "Dirty 30." The entire first class was dedicated to yelling out every possible nickname for male genitalia so the professor could write it on the board. By the end of the period, the whiteboard was completely filled with weener words. My contributions were "pork sword" and "furry banjo." The point of the exercise was that you can tell how much value a culture places upon something by the number of names they have for it. By that reasoning, America is passionately in love with the giggle stick. That is all I pretty much remember from that class. Actually, that's all I pretty much remember from college.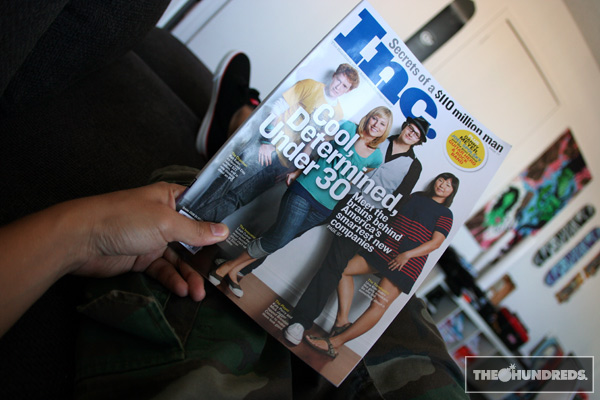 Anyways, besides the number 30, that little anecdote has absolutely nothing to do with what this post is about, so you can forget all that tallywhacker talk.
So last week, Inc.com published their annual "30 Under 30" online article on the country's top young entrepreneurs. And this week, Inc. Magazine separately chose their own set of under-30 individuals behind America's coolest companies. Turns out that we were selected for this article as well.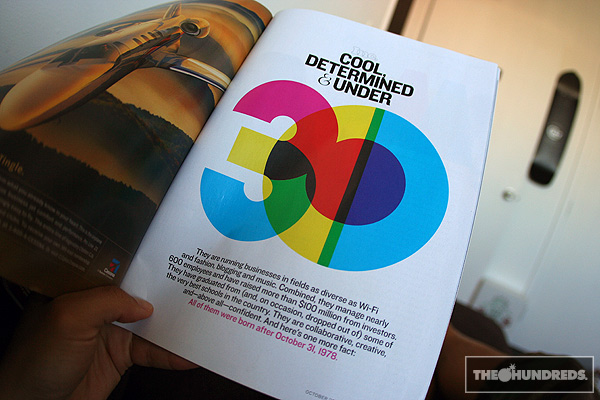 You might remember this Kareem Black photoshoot Ben and I participated in up in San Francisco. Yeah, they went with the toilet shot. I knew it.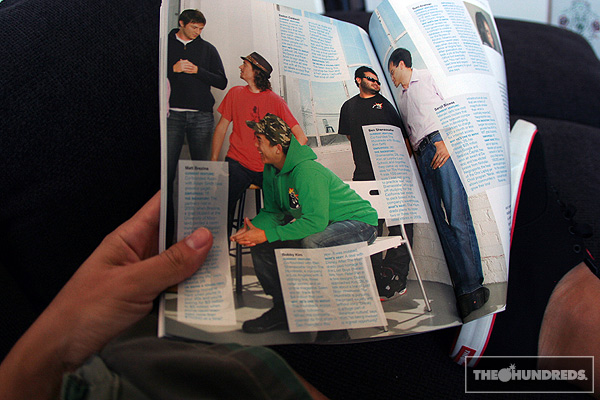 Anyways, the issue is on newsstands now. Bonus: there's a naked centerfold of Ben.
by bobbyhundreds