Our silkscreen printers, Stix, hosted their annual Christmas party in the Valley this week. I sat in over 2 hours of traffic on the rain-slicked 101 to get there, so things were wrapping up on arrival.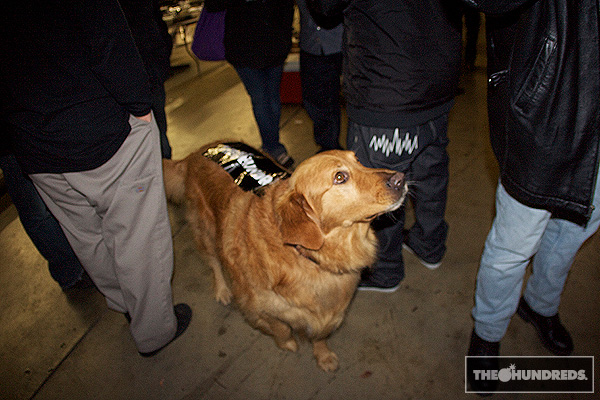 Bubba's a walking billboard.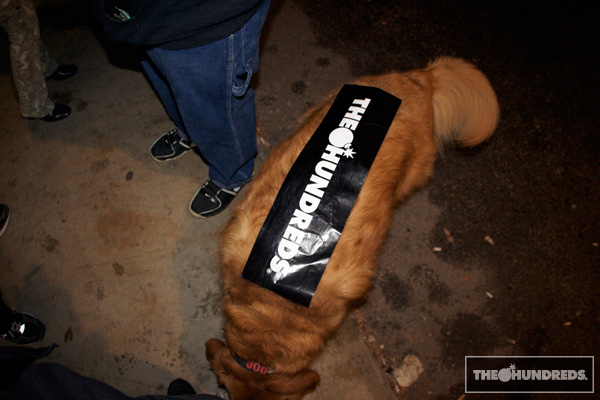 Jay, Big Bruce, Jon Hundreds.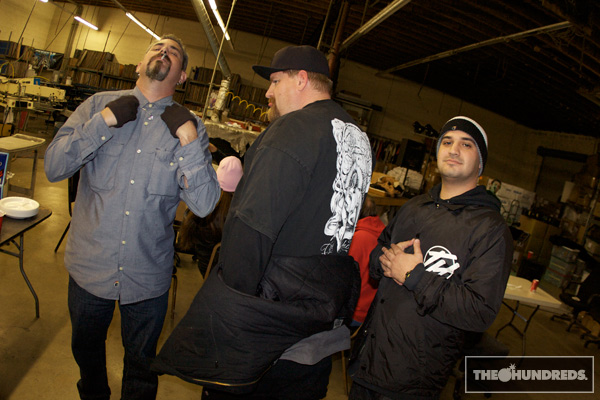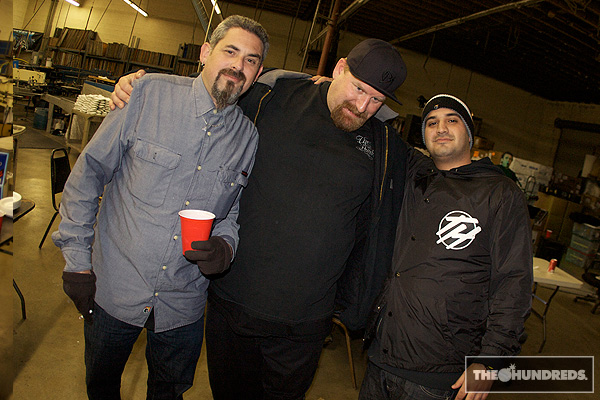 Something looks off. The hair?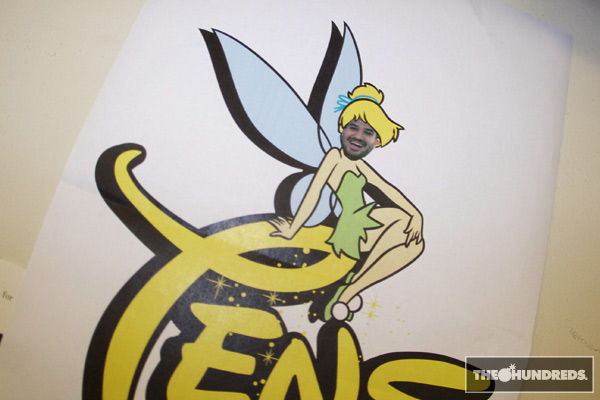 Kenny knows a girl?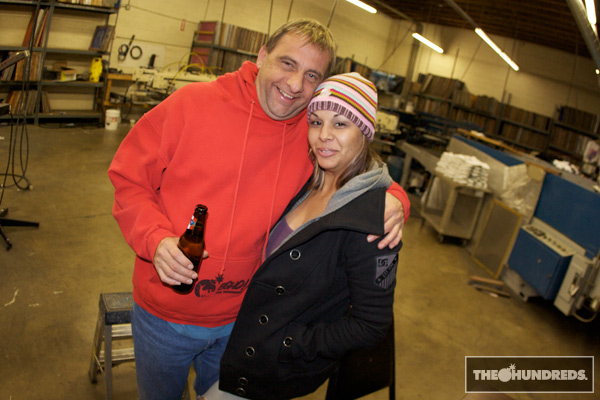 There was a Neil Young cover singer, but dude wouldn't play "Unknown Legend" for me. Booo tomatoes.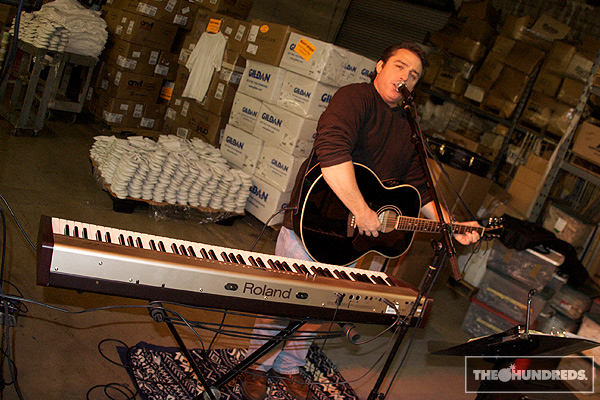 Things unraveled quickly. I'll stop the coverage there.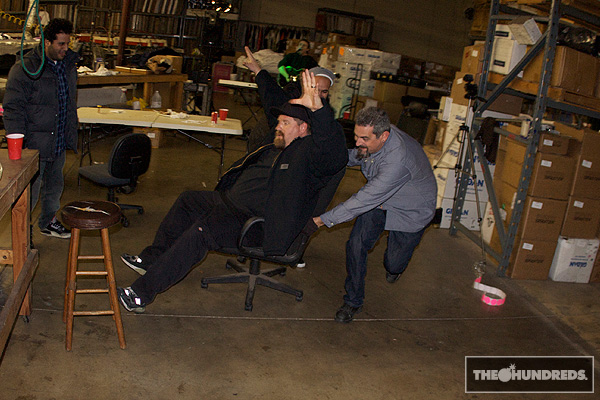 The other day, we dropped in on The Attic in Buena Park to say hello to Jimmy and Derek. They treated us to this gourmet beer/burger spot down the street called Portillo's. Derek was on one with the blog tip. He was nuking everything around him with his Rebel. The world's first alcoholic beverage paparazzo.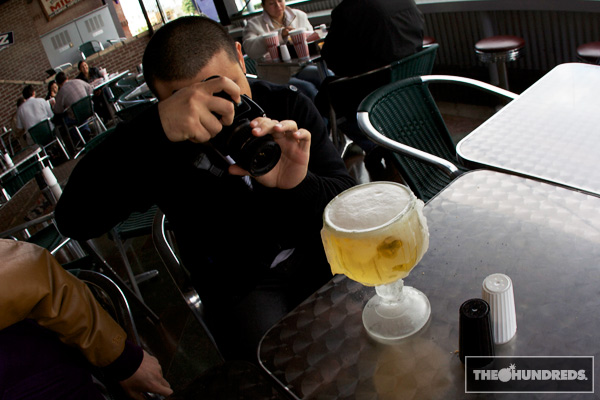 You have chosen.. wisely.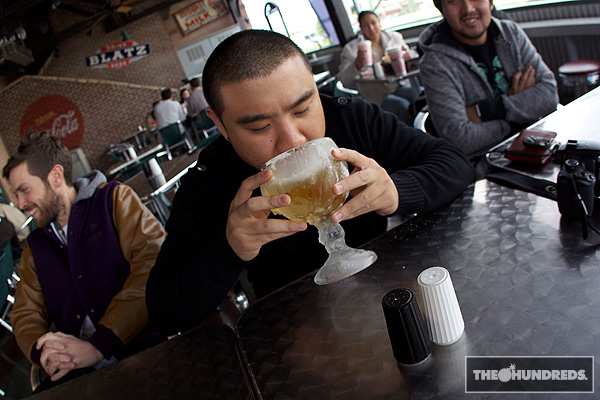 I'm still recovering from this.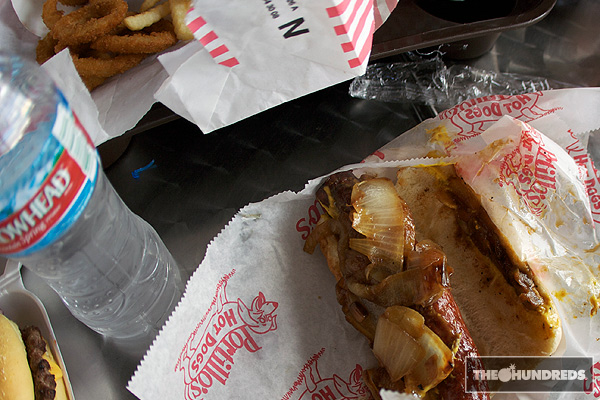 by bobbyhundreds