In the wake of the recession, you have to wonder if the American Dream still exists. Our national ethos declares that everyone holds the potential to succeed, as long as hard work is invested. Life, liberty, and the pursuit of happiness… Is it all still possible?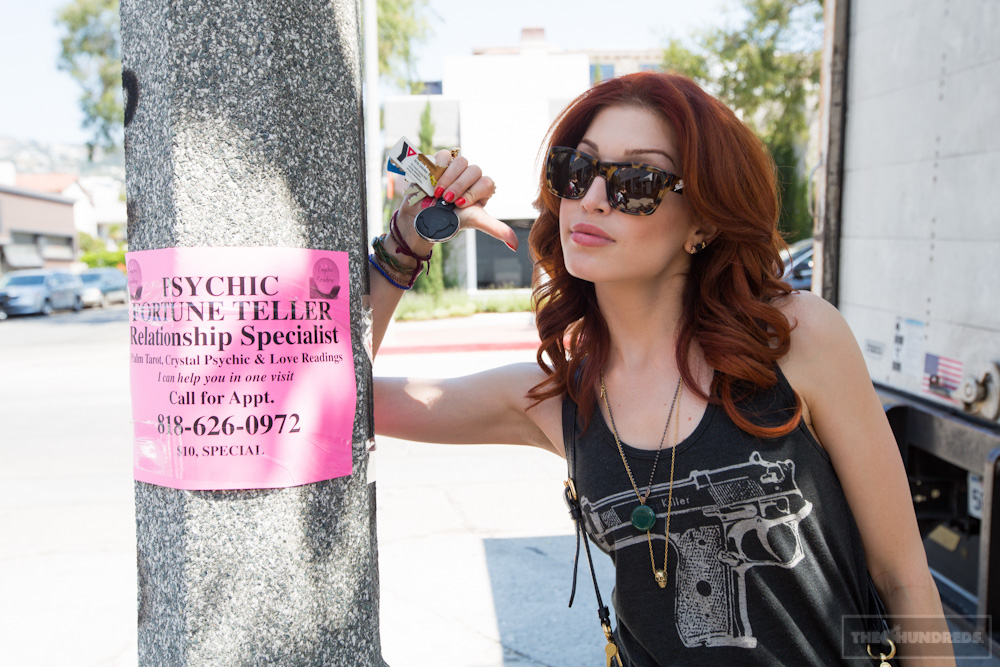 Well, for Stevie Ryan, that American Dream has materialized. The comedian, actress, and web personality has garnered a cult following amongst everyone from Youtubers to the Hollywood elite, parlaying that notoriety into her own VH1 television series, Stevie TV. But for Stevie to realize that dream, required putting everything at stake and diving right into a world she knew nothing about.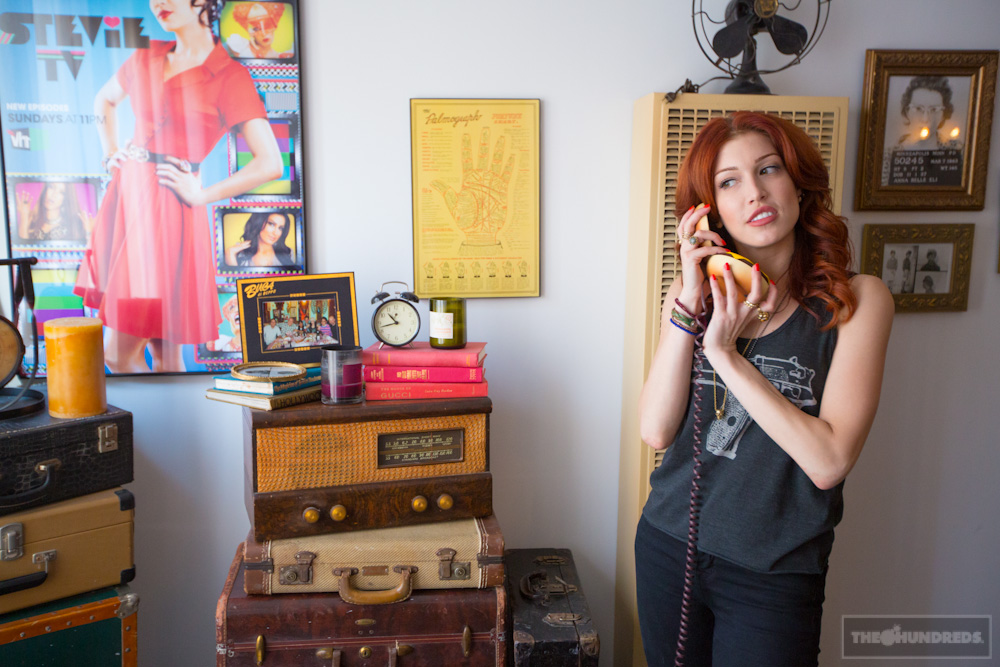 Born in Riverside, California, andraised in Victorville, a small town bordering the fringe of the Mojave Desert, Stevie fought for an escape, amidst a geographically stranded existence. And she found that trap door at the gates of the Internet, educating herself on casting calls and acquiring the tricks of the trade from behind a computer screen. She booked her first audition for a Hilary Duff music video she stumbled upon online, burned a tank of gas to L.A., and sharply landed the role. I ask her today if she'd have achieved as much without the web, and she flatly admits no. Stevie acknowledges the power of the net and the opportunities it's bestowed upon her. "I love the Internet," she smiles.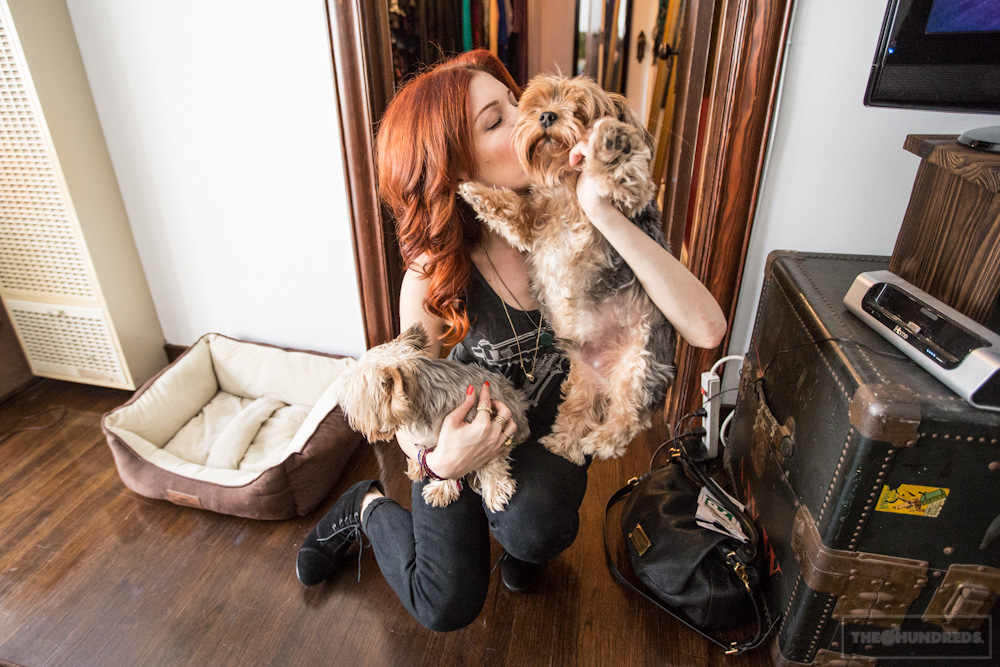 It's a big smile, brilliant, perfect. Couched between full red lips, offset by radiant green eyes, cascades of Lucy red hair. She's striking to look at and admire. It's no wonder that Stevie and the camera have shared a love affair all these years.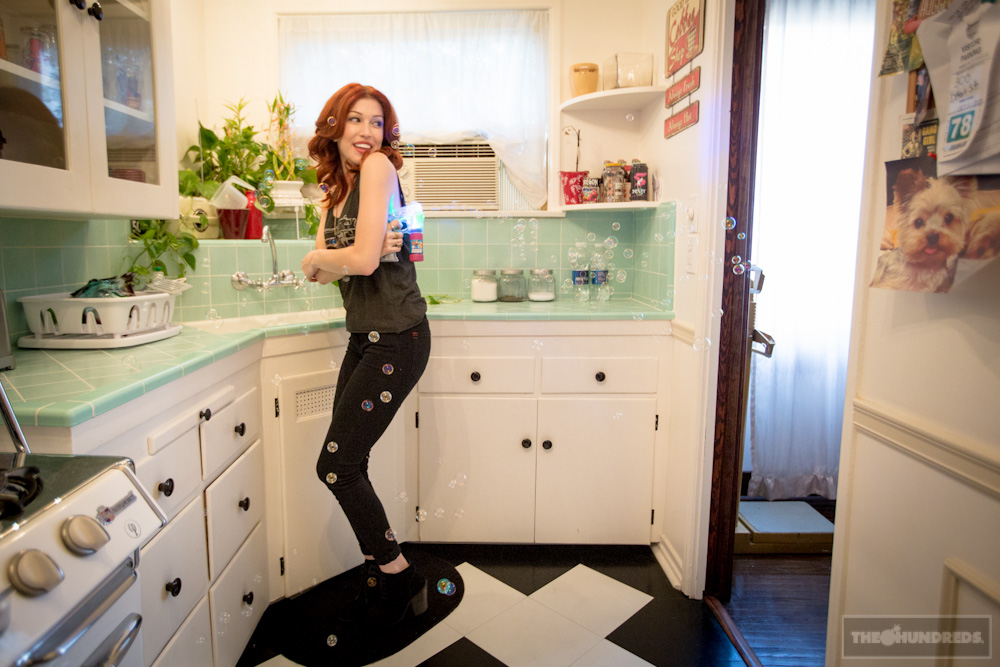 But the camera didn't seek her out. She harnessed it first.
By teaching herself Final Cut and the technique of filmmaking, studying silent film, and understanding the equipment. Like a nerd fantasy, she figured that if she didn't do it herself, write, film, edit and make Stevie Ryan into a star, then who would?
And so in 2006 she started uploading these character vignettes online. She laid into parodies of prominent personalities like the Kardashians, Gaga and Bieber, to spotlight and magnify the frivolity of celebrity. "Too much bad behavior is rewarded these days," she points out. But her most celebrated work was with Little Loca, an homage to the cholas who surrounded her as a youth. The videos, and her multiple personalities, went viral. It wasn't long, and not surprising, that VH1 soon came-a-knockin' to sign Stevie to her own sketch comedy television show.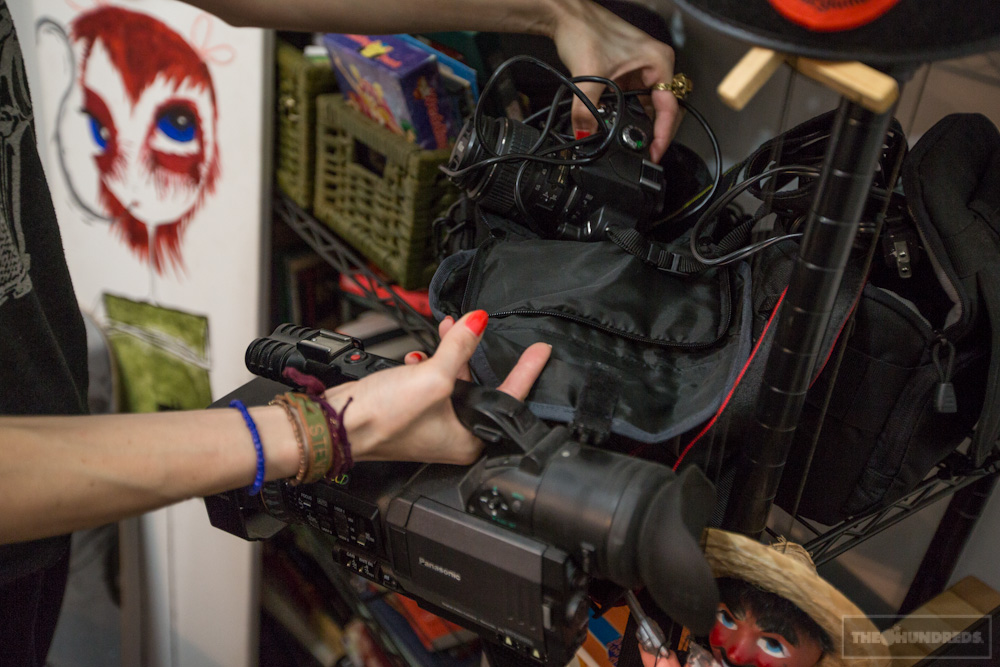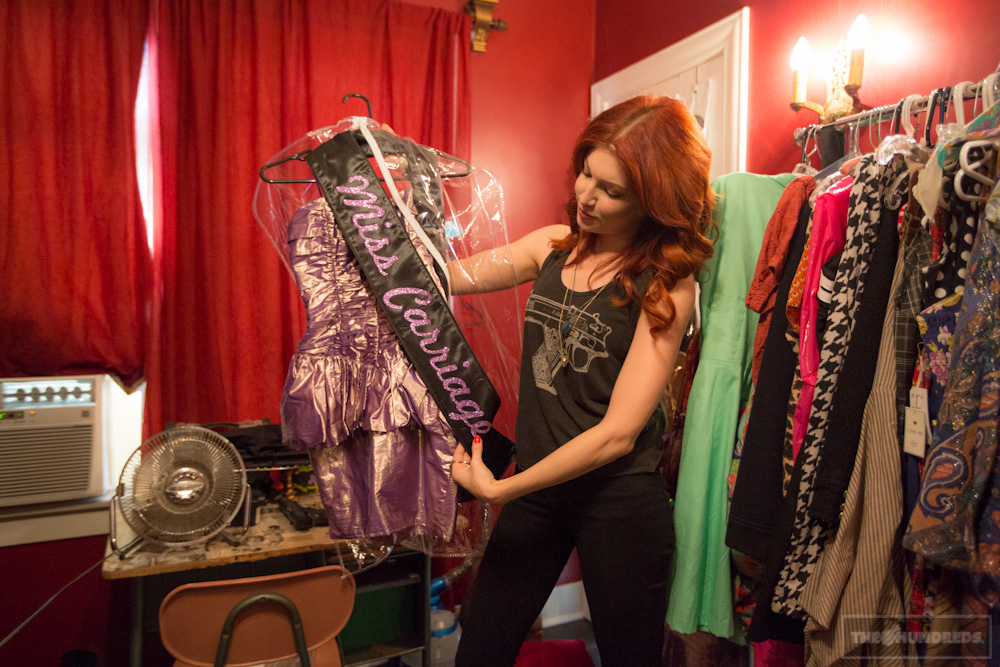 With all the success and fandom, you'd expect the performer to fall right in with the Hollywood crowd. Chances are, however, that you'd find Stevie pouring herself into arts-and-crafts time at home on a Saturday night. She's a self-taught master of decoupage, transforming vintage furniture and walls into her own customized masterpieces.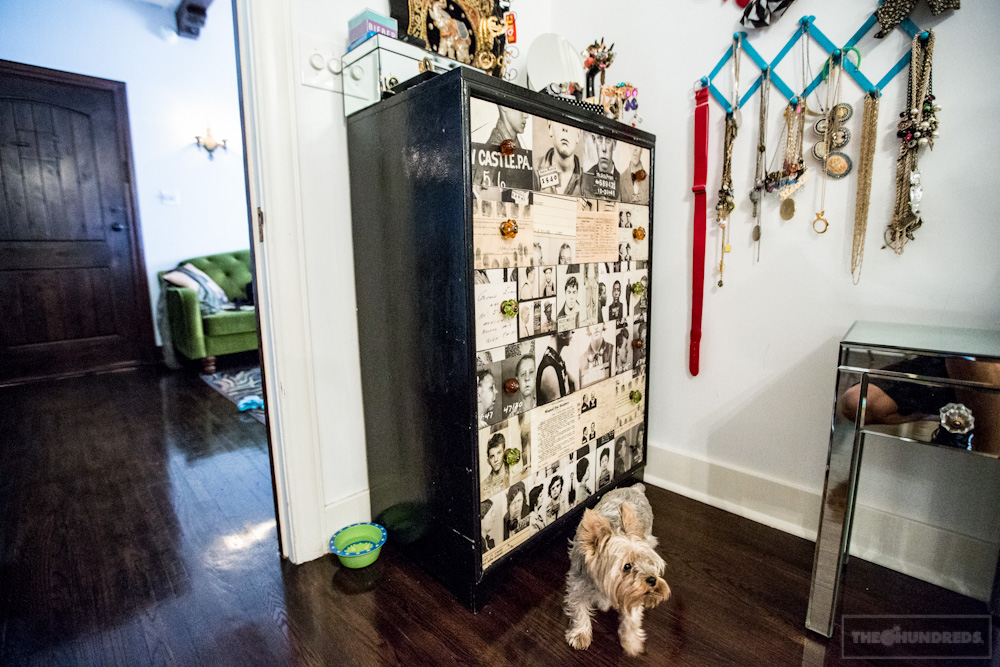 But this weekend, Stevie's taking the initiative to step outside her cozy existence and participate. She's been asked to attend the Do Something Awardsand she needs a dress for the occasion. So we hop in the Mini and veer off into Melrose Place.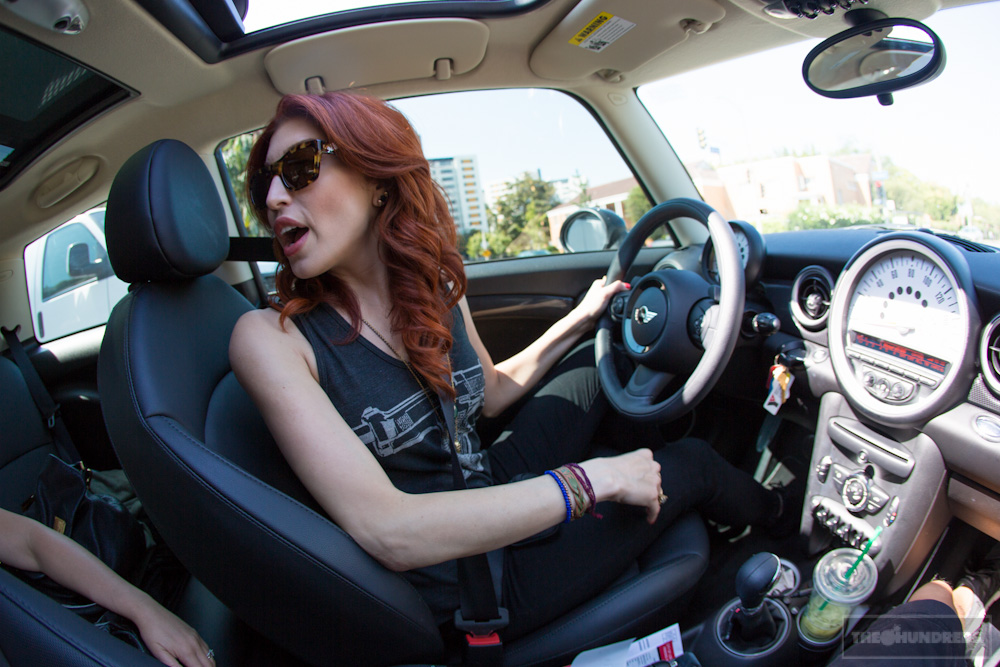 We're at the showroom of Look Los Angeles, home to the top designers and a feeding grounds for entertainment's A-listers and media.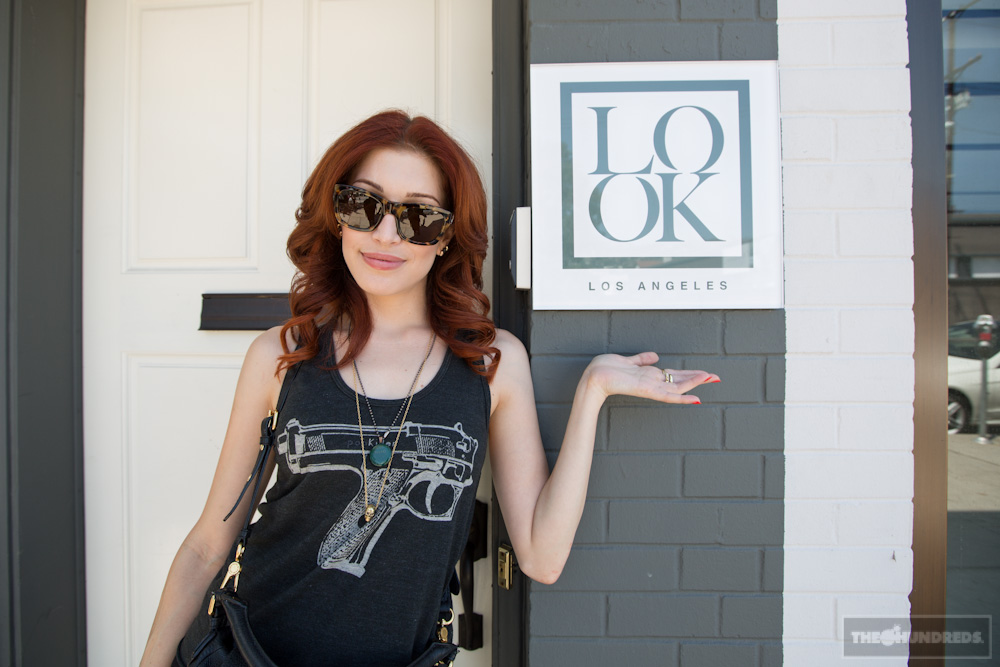 Jana is helping Stevie make the call. The friend and stylist is another DIY success story, the Nor Cal native having started off in music to working alongside talent like the Pussycat Dolls and Steven Tyler.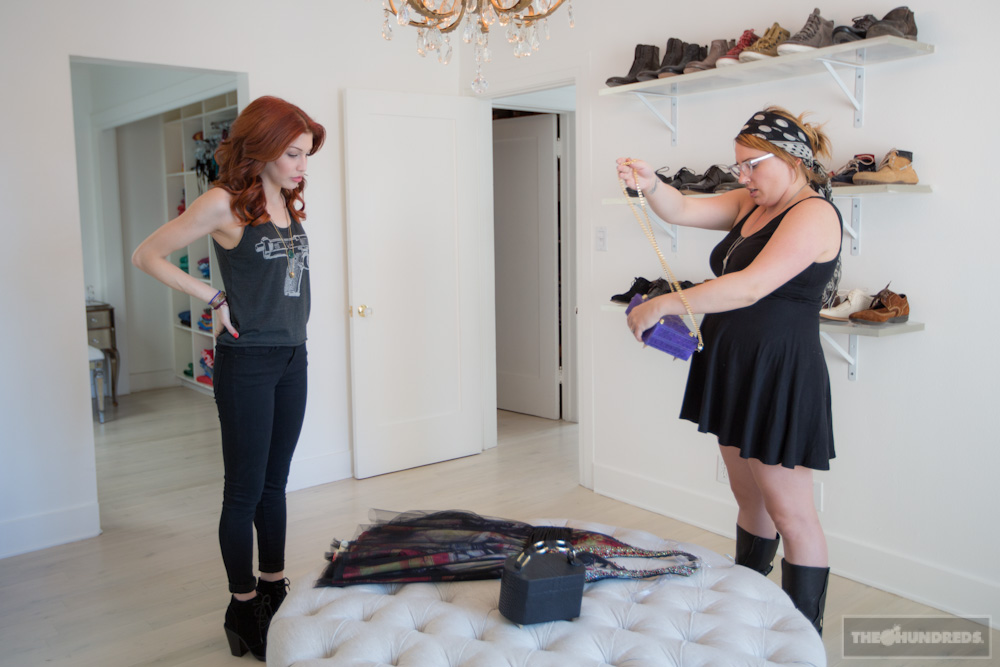 I guess you'll just have to watch the awards to see which outfit won.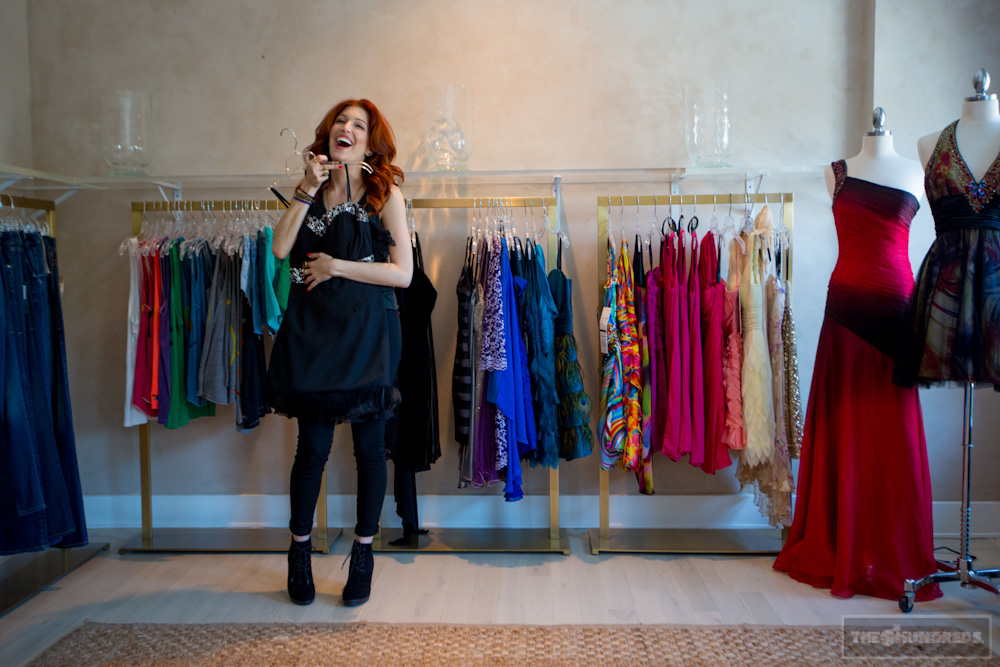 We're hungry. I suggest Soda Pop's on La Cienega.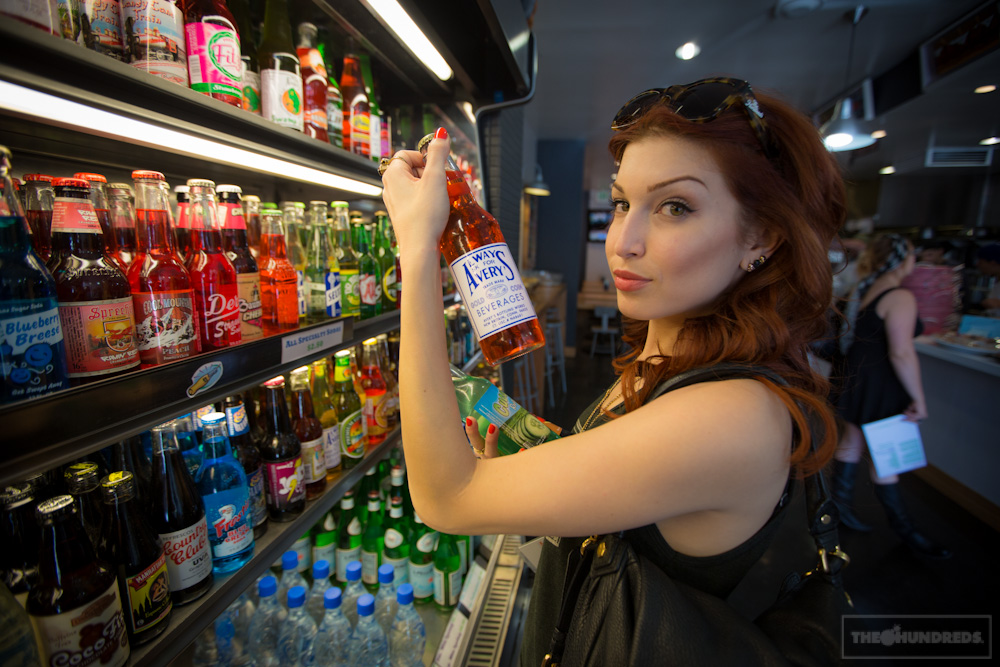 Stevie's all about the risk. We gamble with Peanut Butter soda, Coffee soda, and this is Stevie on Cucumber soda: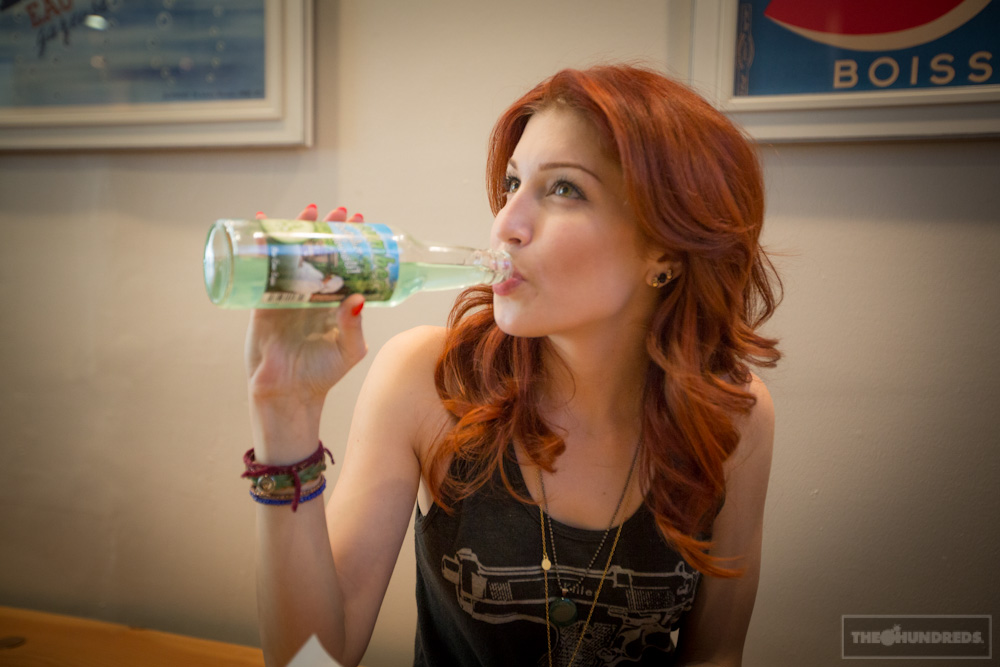 (Back at her place, I catch this in her office. It's a replica of a familiar painting, "The Young Martyr" by Paul Delaroche. As it turns out, also one of my favorite paintings from the Louvre that I photographed over a decade ago. Just like the dead and bound Christian girl (who was creepily painted in the likeness of the artist's wife), the memory resurfaces.)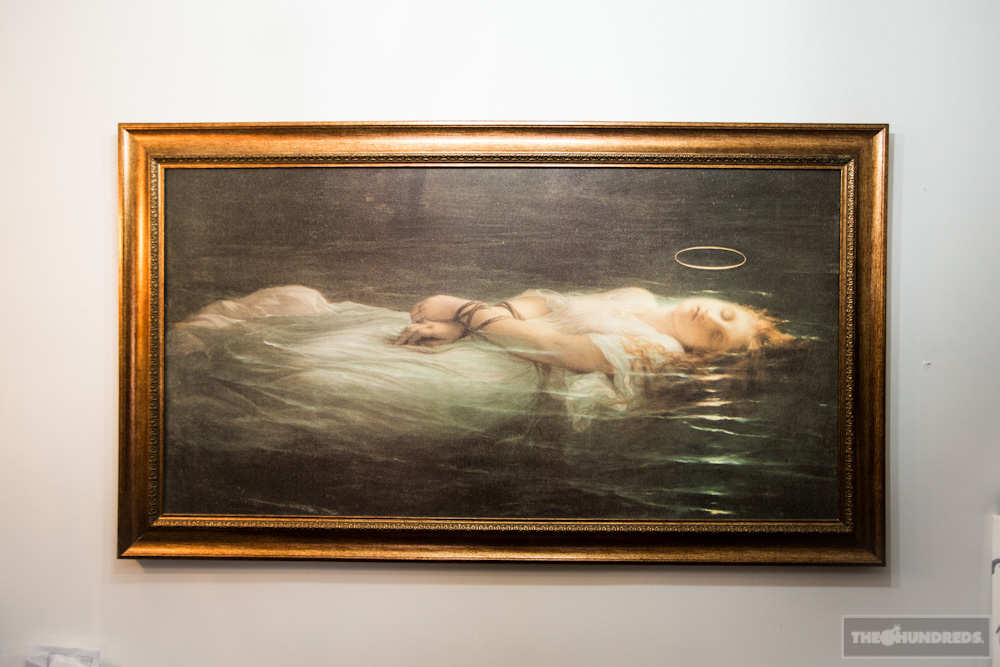 The painting looms over Stevie's workplace. This is the epicenter of all her creation – the nucleus of the Stevie Ryan universe. She tells me that she'll hole up in here for days at a time, exiting the apartment to maybe walk the dogs. Writing, deliberating, editing, and more writing.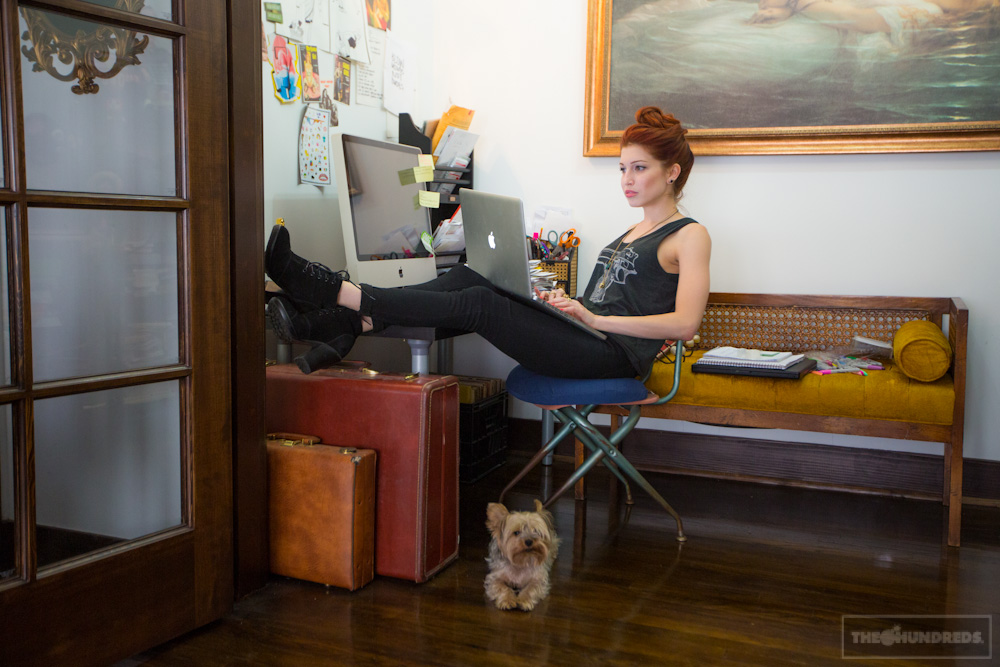 It's a torturous and painstaking process, imagining these other worlds with other lives. She works on a book while writing scripts and treatments. It's pretty impressive to know that it all comes from the mind and passion of one woman.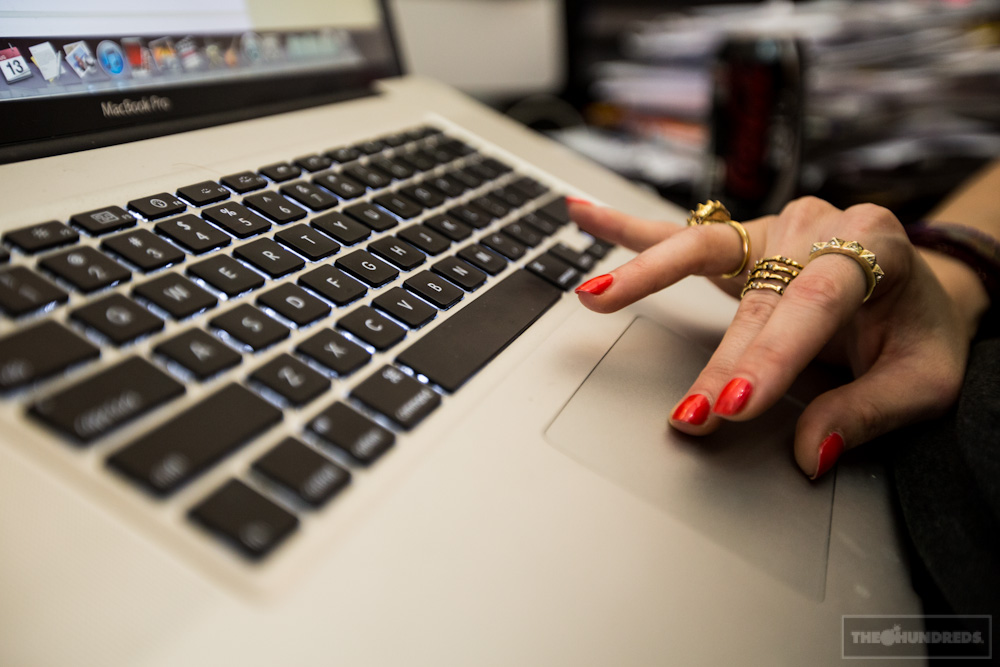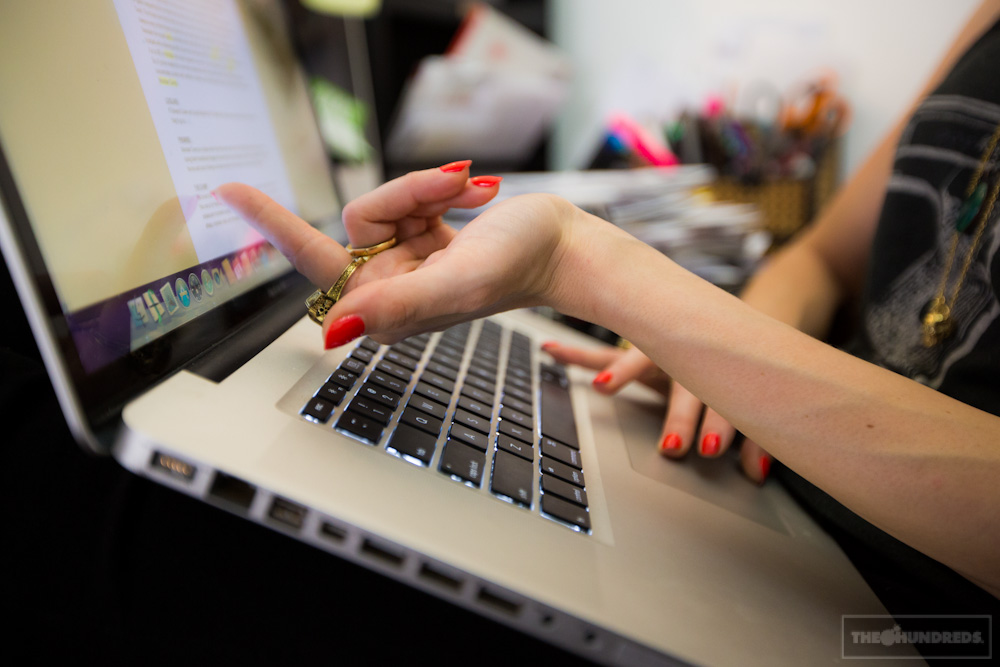 There's a missed call and then a knock at the door. It's Sophia Rossi of Hello Gigglesand she's here to initiate a new podcast in partnership with Stevie. As if both of these girls didn't have enough going on.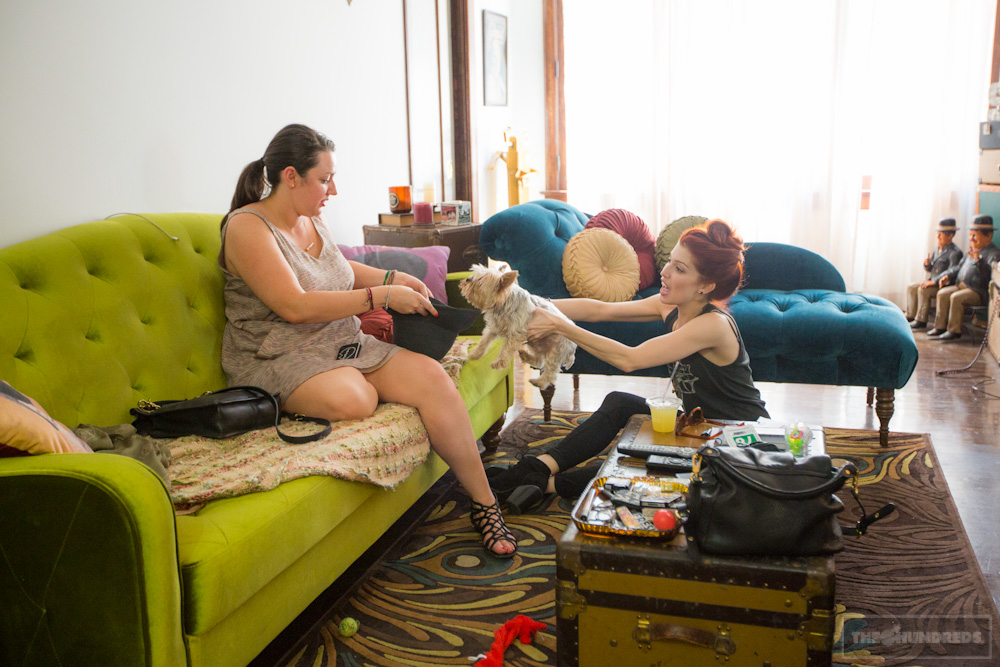 Oh wait, before I go, I have to tell you about Stevie's Garbage Pail Kids obsession. Now you know where the show's title came from: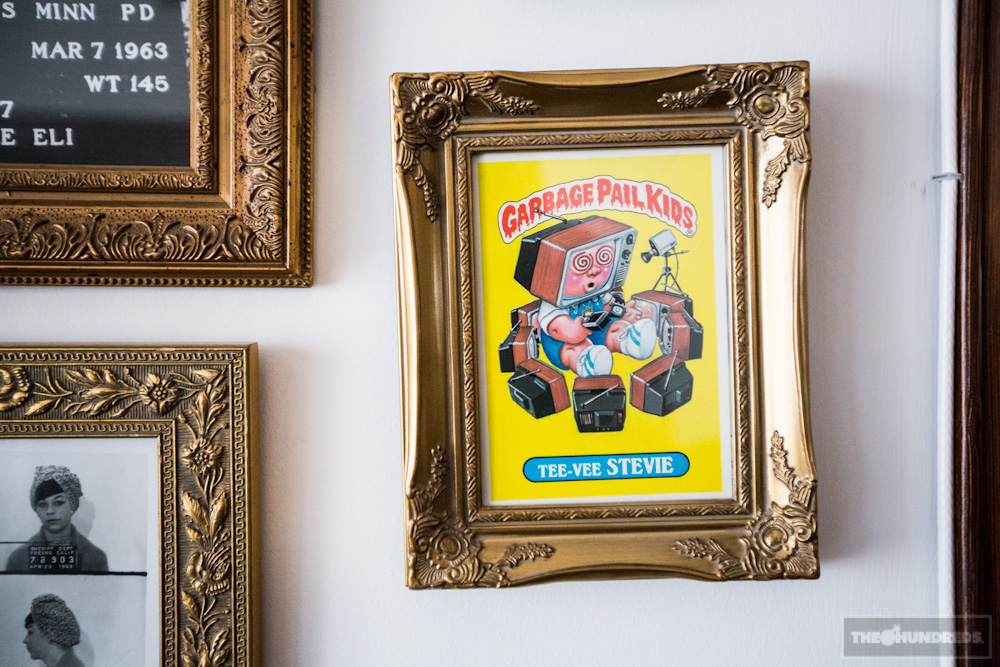 I forget which set she's gotten up to, but Stevie has every Garbage Pail Kid (plus their double) neatly organized and laid out here. She treats all of her friends to their namesake GPK and so she starts to look for mine.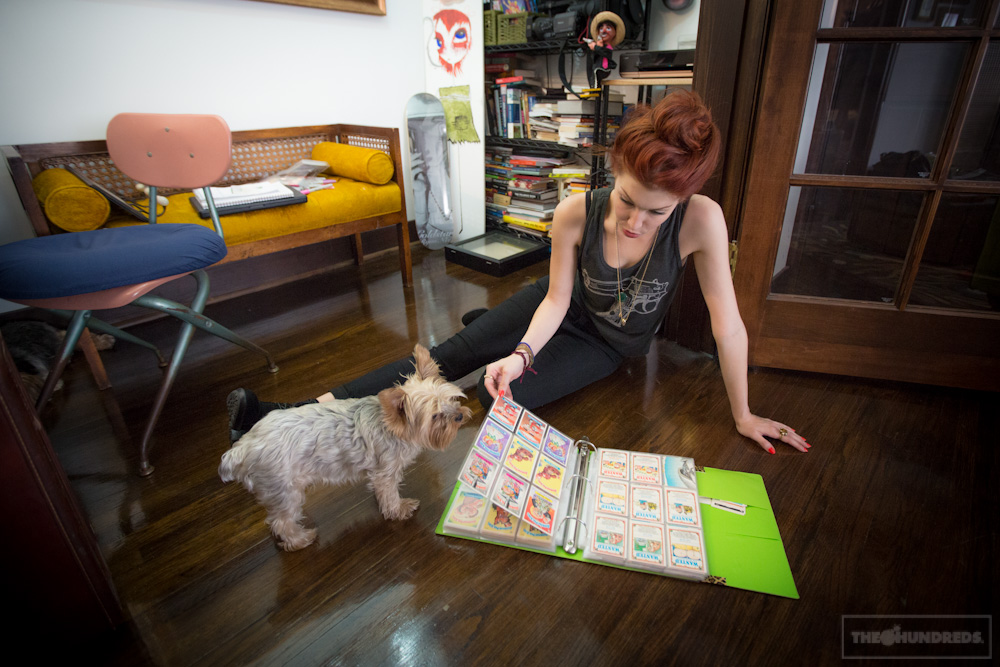 Before there was Bloggy Bobby, there was this guy. I also take this as my cue to leave: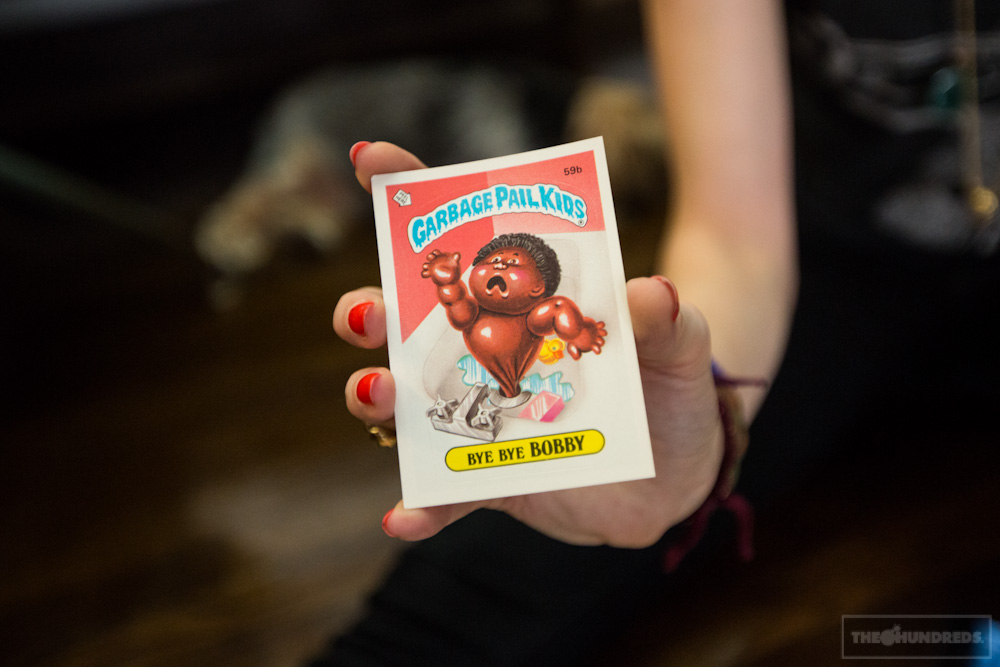 And good news for all Stevie TV fans, fiending after the first season's finale. Season 2 is confirmed and will air in 2013!
Dream big, dream on. Stevie Ryan, the American Dream.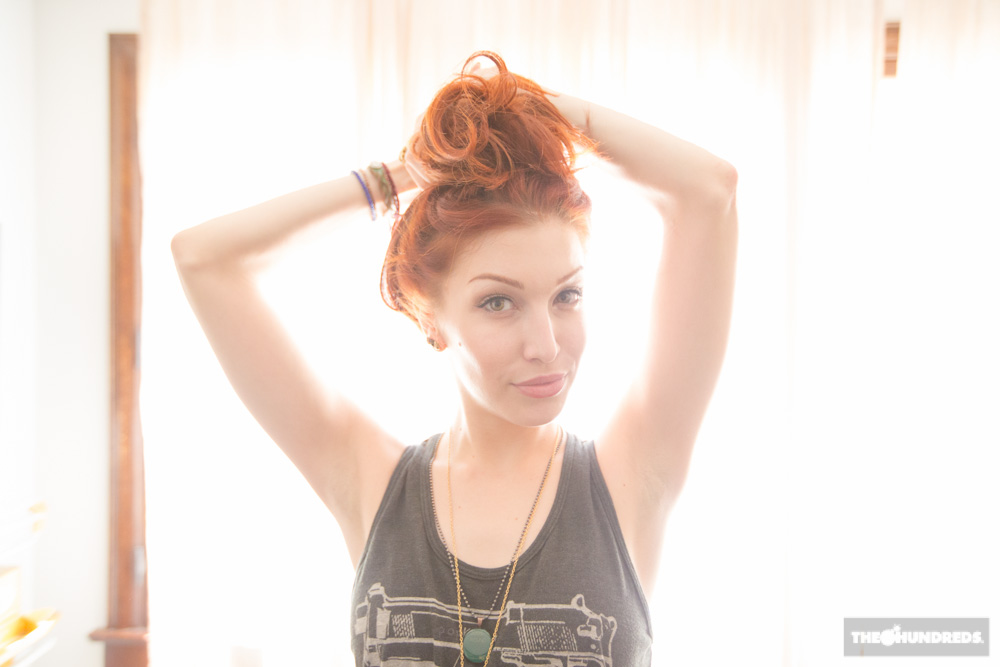 by bobbyhundreds