As you know by now, I can wax ecstatically about the food in Hong Kong. (Try Delhi Club in Chungking Mansion! Or Din Tai Fung in TST!) The other night, Kevin (CLOT) invited us to Yardbird, which is now my favorite restaurant in HK. Better yet, the world?
Super random that owner and chef Matt Abergel (here, pictured with KP; also with Lindsay) used to be Tony's roommate back in LA. It's a small world.

You know I enjoyed the food if I was too busy eating to photograph it. Matt and Lindsay have this Korean fried cauliflower (KFC) dish that's a hit. Liver pate on milk bread with crispy shallots? Score. And need I mention the sake: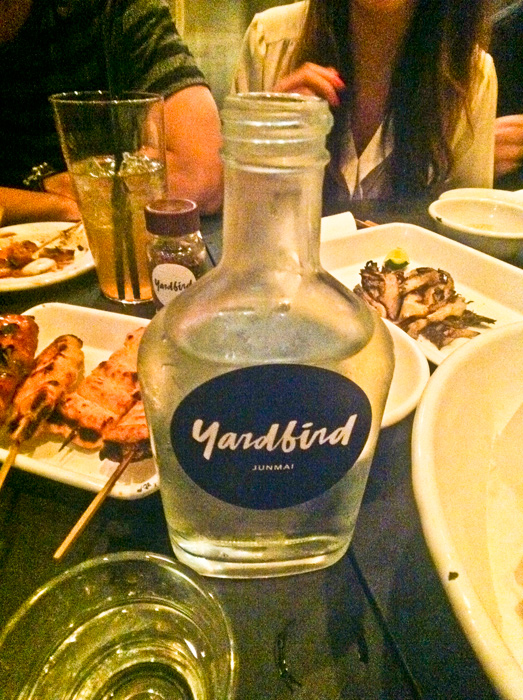 That's right. The Yardbird logo isn't Chocolate-y for no reason. Designed by Evan Hecox. Does it get any better? Read about Yardbird in the Wall Street Journal here. Visit their site here. I am hungry here (in my stomach).
by bobbyhundreds