A couple nights back, we met up with Kevin and Eugene from Hypebeast over a genuine German dinner. Sausage, sauerkraut, pork knuckles, pate,..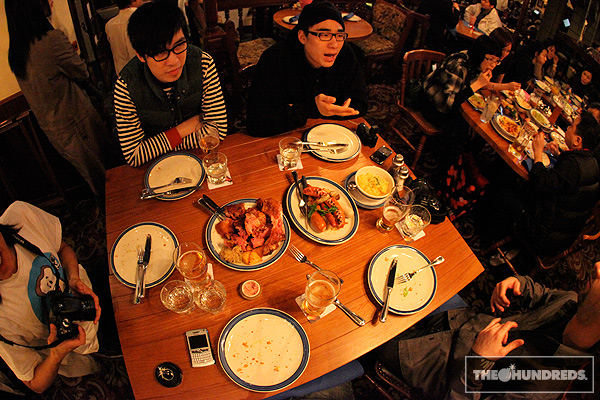 and Lowenbrau.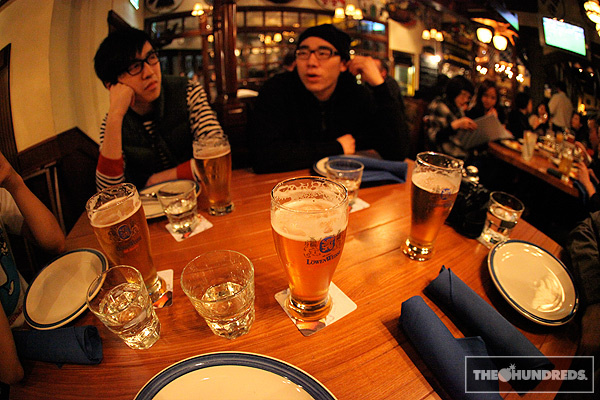 Yesterday, spent the afternoon with our Chinese counterparts, Subcrew. These fellas have become our HK family over the years, and remind me so much of the crew back home. Their branding and business structure run parallel to TH, from their stores to design to overall personality and core mission, and all their dudes lock up similar to us. We even met up with one of their UNITY store managers, who is like the Tony of China. Except for the dirtbag part. *Wink.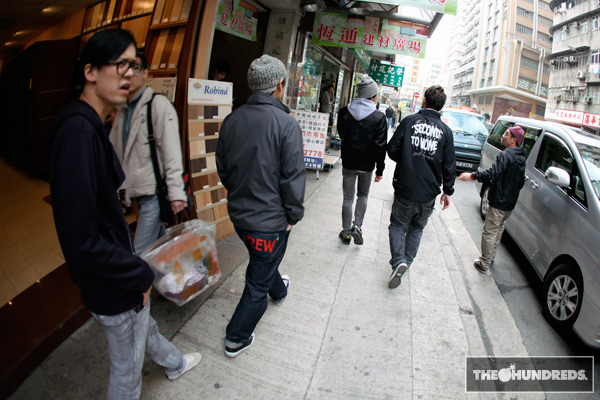 After dim sum, we sat down with KS, Frankie, and fellow HK fashion designer Deacon (check his blog for rants on stale high fashion!) to start formulating a collaboration project for the upcoming year. These are the best projects to work on, natural, organic, with the homeys. And especially since both of our respective brands are at similar places on opposite ends of the world…
Last night, late-night drinks with Poon (CLOT) and actor/rapperSam Lee (Subcrew), who just flew in from mainland China off a DJ gig.
Poon hates being blogged, but his toys are open game. Check it out RIM fanatics, Poon's test-driving the Blackberry Curve part 2. I thought it was a Bold, but it's like 3/4 of the size, miniature styles. It also has a fricking laserbeam attached to its head.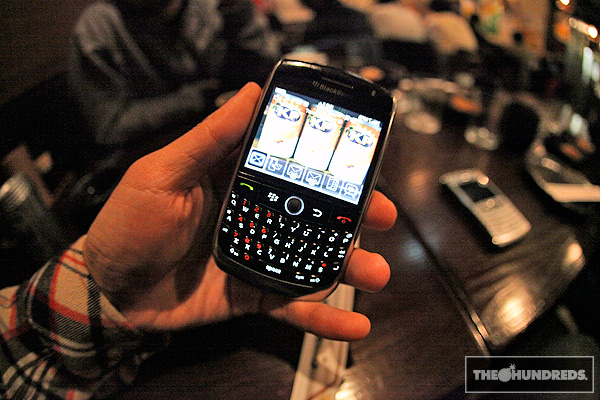 Some handheld snapshot digicam with a super wide-angle attachment. Nicey.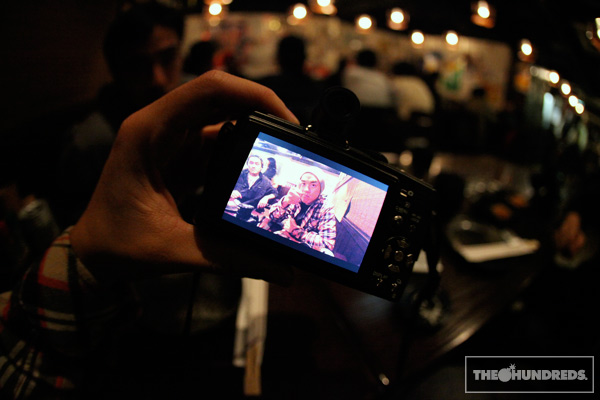 Sam went nutso with the hairjob for the upcoming Chinese New Year. But when you're Sam, you can do anything.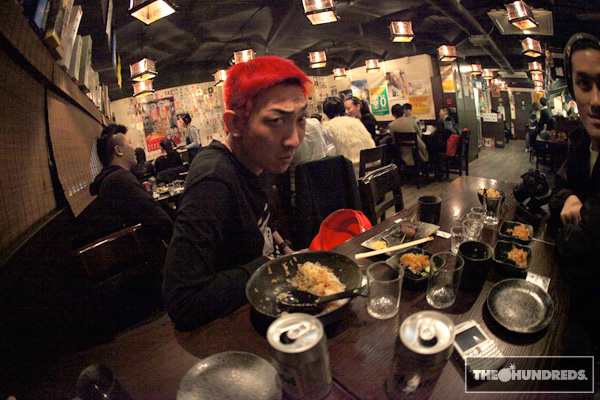 by bobbyhundreds