Sooooo…. Nathan Nice is having a pretty interesting week.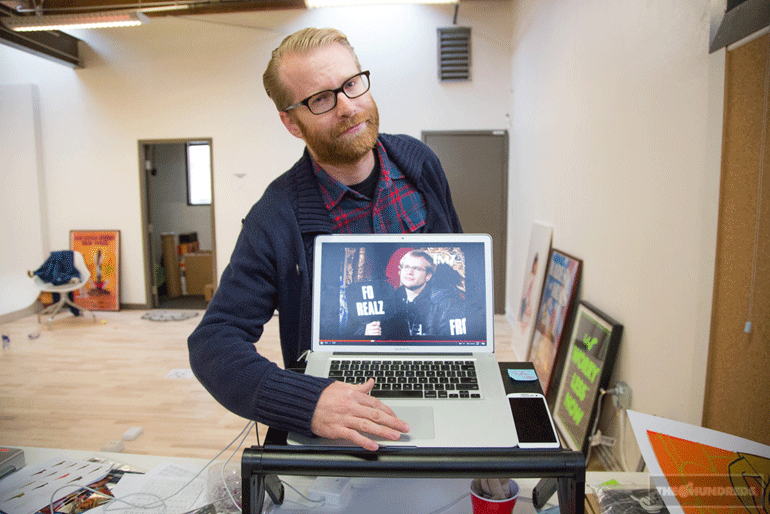 Cue to Monday morning, when TMZ posts this video of a failed MTV pilot called "Bustas." Hosted by Kurupt years ago, "Bustas" looks to be some type of hip-hop game show whereby contestants battle-rap and/or humiliate themselves in pursuit of emcee glory.
The reason why TMZ posts this video is that one of the rap contestants is a kid who would later come to be known as Tyga. Who just so happens to have a pretty rough time on the mic against another finalist named Nathan Nice.
Nathan Nice. As in Nate.
As in Nate our graphic designer, who works downstairs, who did the layout on that web banner up above.
As in this guy. And this guy. And yes, this guy, who battled Dom Kennedy in our lounge.
And Nate beats Tyga. Nate wins.
The video exploded, the messageboards have lit up, Tyga has staunchly defended himself, and meanwhile, Nate is bathing in lukewarm e-glory. Dude, he even got featured on World Star Hip Hop before me. So jealous.
Okay, so here's the thing. First of all, if anyone from TMZ is reading this, can we dig up the rest of the cutting-room tape of Nate's bars?
And secondly, if Tyga is reading this, how about a rematch? We'll do it right here on our turf. Not for home court advantage, but because I'm lazy and don't want to walk very far from my desk. Winner gets to keep their job.
Game on.